Ramstein stunned in senior softball
---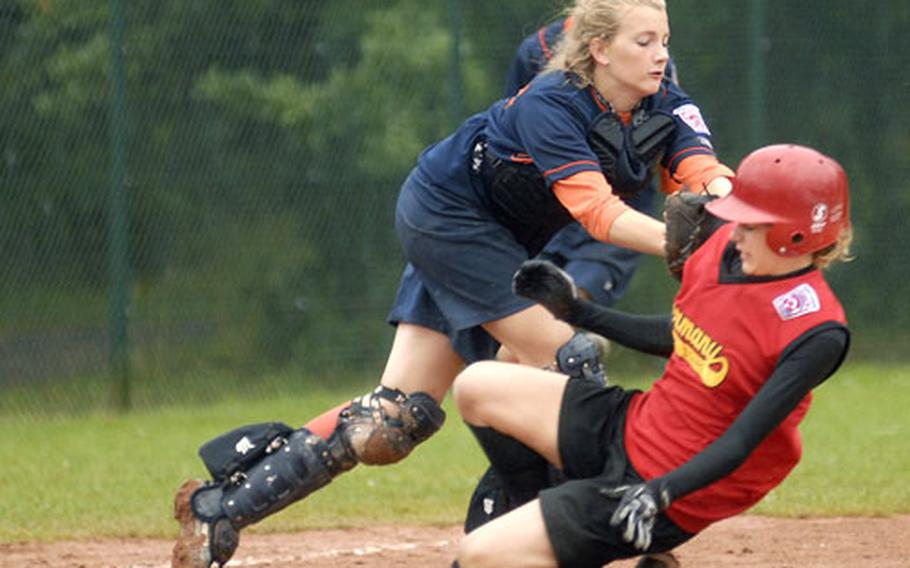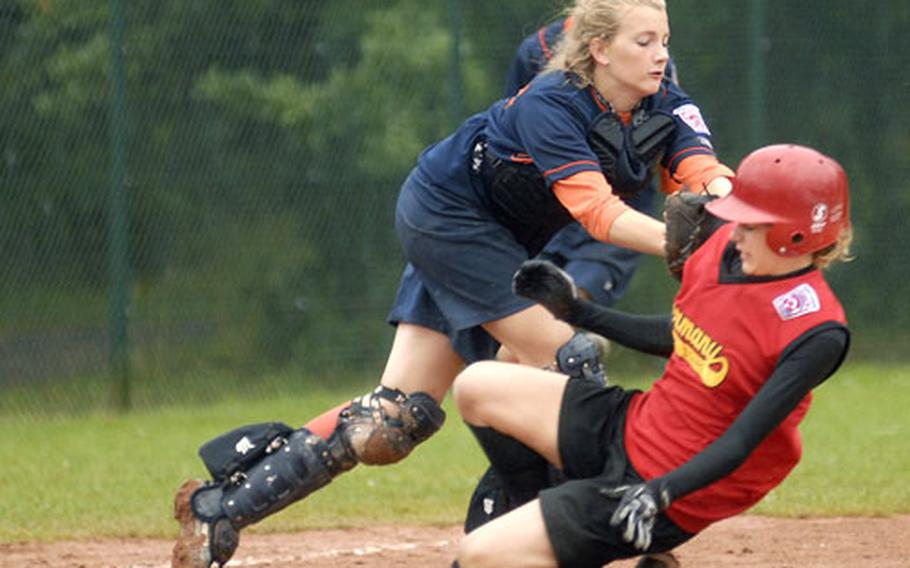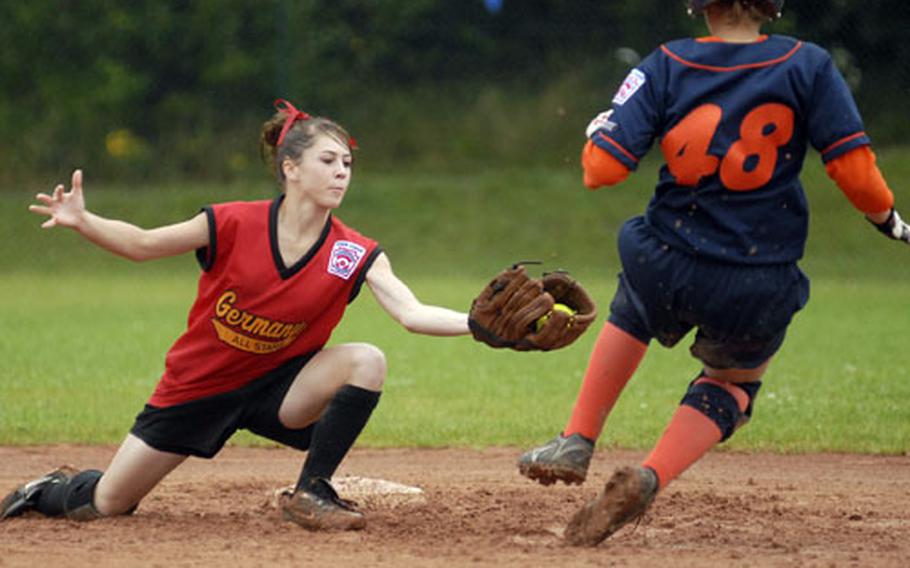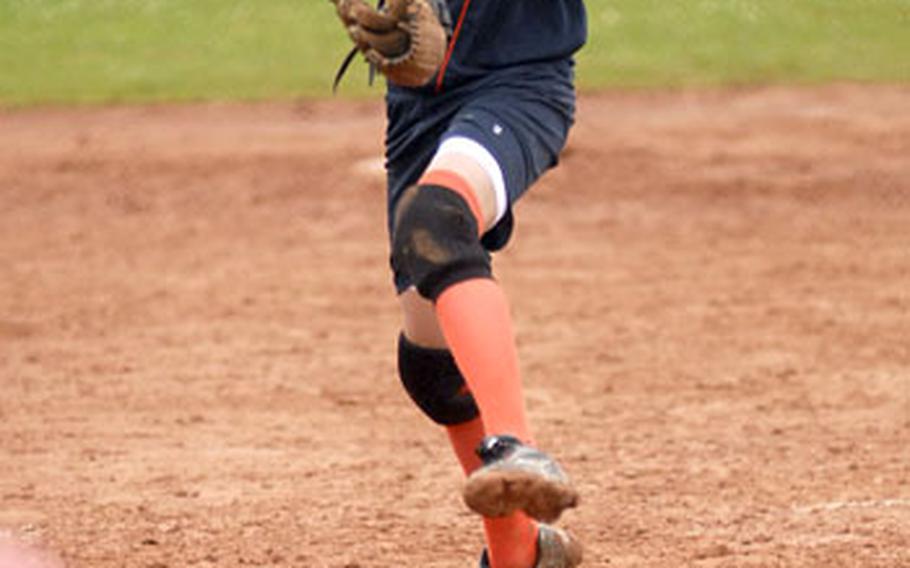 European edition, Monday, July 30, 2007
RAMSTEIN AIR BASE, Germany — The raindrops didn't hide the teardrops.
The Ramstein-American team's hopes of returning to the Senior League Softball World Series fell short on Sunday after a surprising loss to the Netherlands, 5-1.
The Germany team, made up of American girls 13 to 16 years old from U.S. military bases in the area, advanced to the regional finals at Ramstein Air Base after dominating its first five games.
The team outscored its opponents a combined 70-12 going into the championship game against the Netherlands.
But they struggled to score against Marjolein Merkx, a hard-throwing 14-year-old, collecting just three hits and scoring their only run in the final inning.
The American team members wept and consoled each other in the dugout after the heart-breaking game.
"We just couldn't hit," coach Senior Master Sgt. Steve Burns said. "We played flat."
The game was played in a constant downpour that probably would have postponed many major league games. The all-dirt infield quickly became an all-mud one, but the teams sloshed through the less than ideal softball conditions.
The Netherlands jumped to a 2-0 lead in the first inning and added two more runs in the second inning. Ramstein-American pitcher Kristan Burns ripped off a nail in the second and had to be replaced briefly before returning to the mound and shutting down the Netherlands team.
But the Netherlands later added to their lead with a run-scoring double in the bottom of the sixth.
In the 7th inning, American Becky Pletzer hit a two-out shot to left that scored Kristan Burns from third, but the last-inning rally fell short. Merkx struck out the next batter to end the game.
Tears streamed down the faces in the Netherlands dugout, but they were out of celebration. They will head to the United States to represent Europe in the Senior League Softball World Series in Lower Sussex, Del.
Netherlands coach Lucien Hekker admitted that beating the American team seemed like a long shot because Ramstein steamrolled the competition all week, including a 14-6 victory over the Netherlands on Tuesday.
"This is a big surprise," he said. "We didn't expect it."
After celebrating their victory, the Netherlands team went over to the adjacent diamond to cheer on their compatriots in the Junior League tournament.
The Netherlands scored four runs in the bottom of the sixth inning to beat Russia 13-9 and give the Dutch a sweep at the European regional softball championships. The Ramstein-American team lost its four games in the tournament and did not advance.
---
---
---
---