Ramstein's Mobley male athlete of the week
---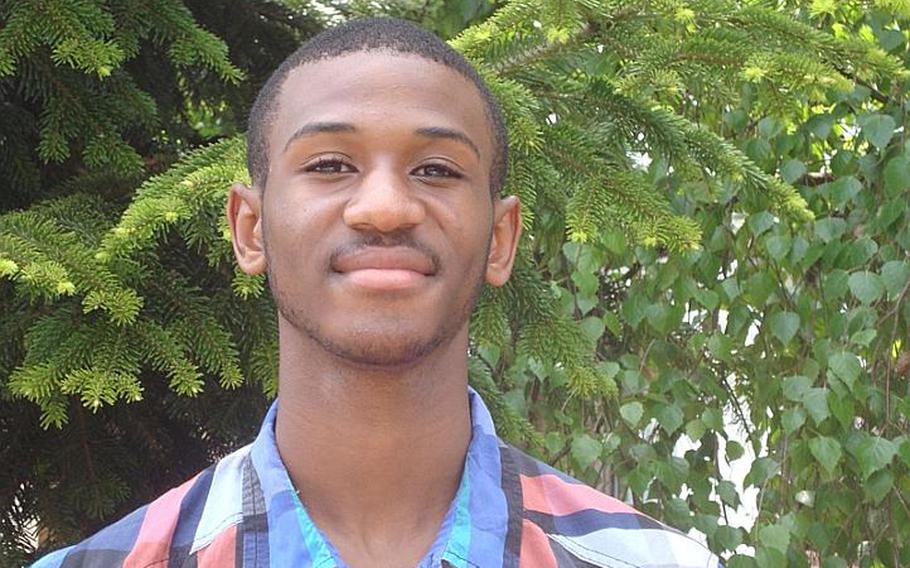 Last week: Mobley, a senior in his first year at Ramstein, became the first hurdler in Europe to break 40 seconds in the 300-meter intermediates when he was clocked at 39.85 seconds Saturday at Heidelberg.
According to Ramstein coach William Buckley, the time was a personal best for Mobley, who also holds the 2010 DODDS-Europe season-best in the 110 high hurdles at 15.72. DODDS-Europe records in those events are 38.20 and 14.40, respectively.
Buckley reported that Mobley took the lead on the second hurdle Saturday and blazed home about three seconds ahead of runner-up Trey Darby of Baumholder in the 300, Mobley's favorite event.
"He is better in the 300 and prefers it," Buckley said in a Tuesday e-mail. "He has the stamina and the speed."
Buckley added that Mobley is more than just a hurdler for the Royals.
"He came from 20 meters behind to win the 4x400 relay," Buckley said of the anchor leg Mobley ran to lift Ramstein to a 3 minute, 35.93 seconds finish, also a school-system season best.
"Dimitri has been dominant in the hurdles," Buckley concluded, "but his ability to run a fast 400 has been a huge asset in the 4x400 and sprint-medley relays."
Selected by Stars and Stripes staff.
---
---
---
---