Ramstein prevails in latest matchup against Heidelberg
by
Rusty Bryan
April 9, 2010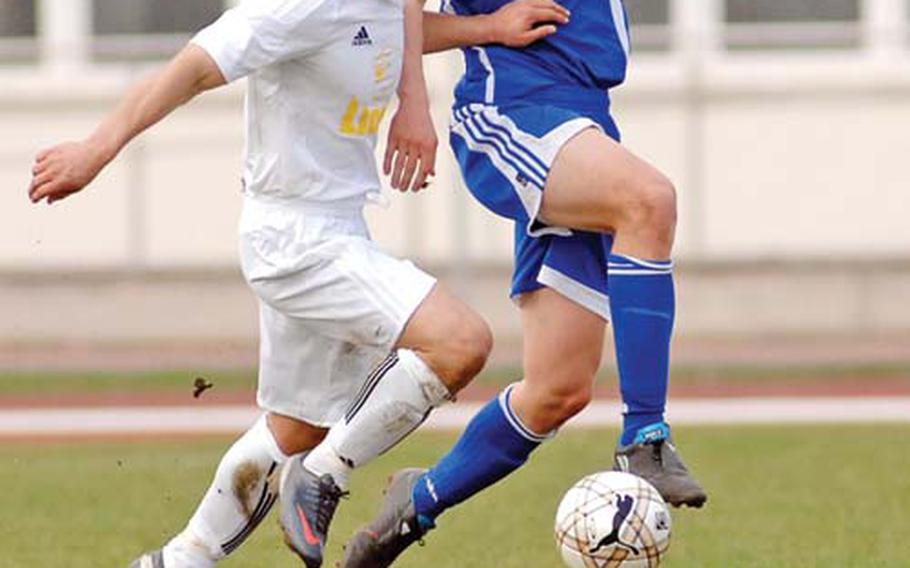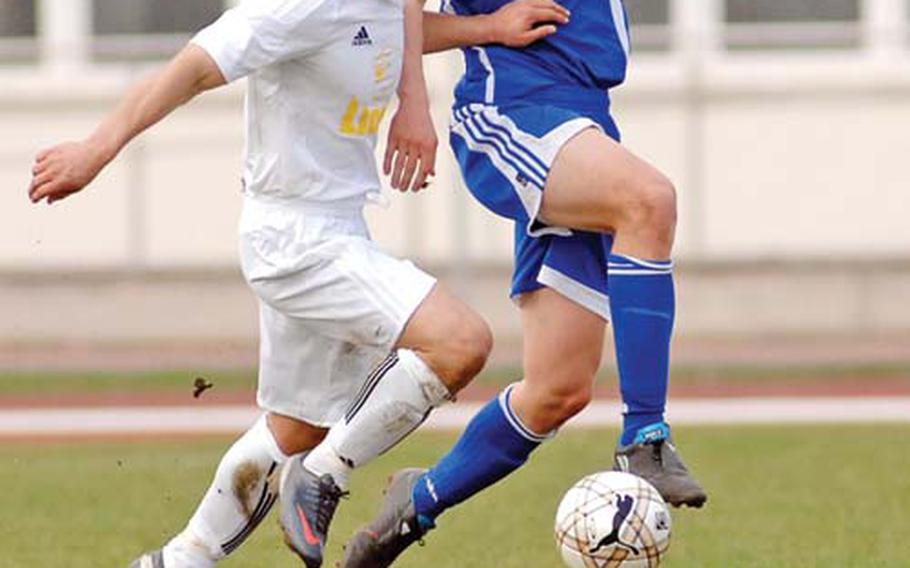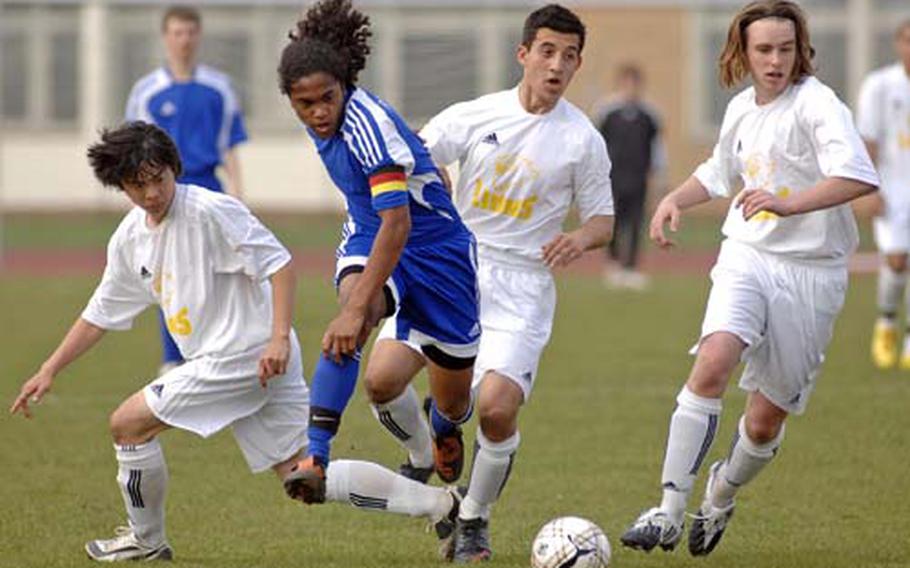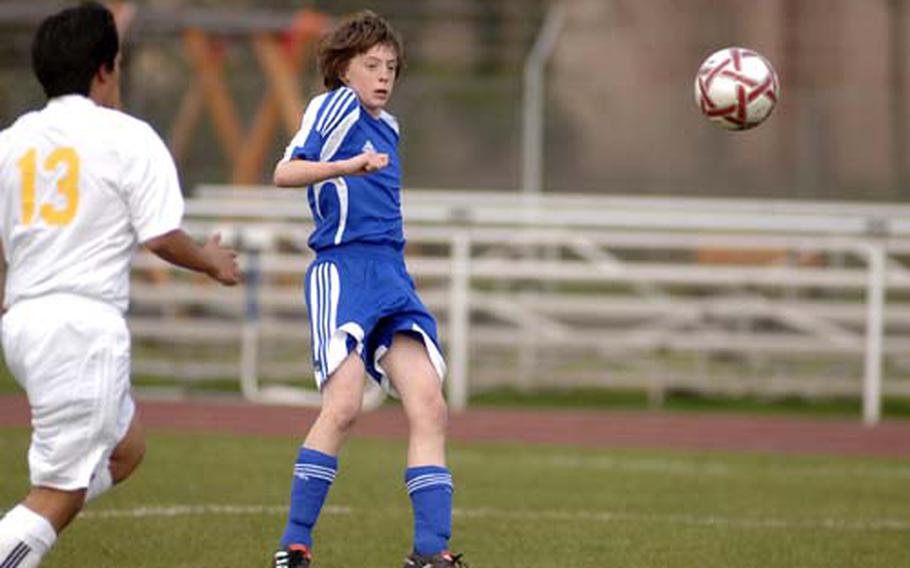 HEIDELBERG, Germany — It took 180 minutes for Ramstein and Heidelberg to decide their European Division I soccer championship showdowns the past two years, a 1-0 Ramstein victory last season and a 1-0, overtime victory by Heidelberg in 2008.
Thursday, for all intents and purposes, it took just the first five minutes of Ramstein's 2-0 victory.
It was at that point that former All-Europe selection Glenn Verley, racing down the right sideline, placed a perfect cross to Ryan Olson on the left side of the Heidelberg penalty area. Olsen drilled a shot high inside the far post at which Heidelberg's All-Europe goalkeeper Zach Harrington had no chance.
The quick score "brought a lot of the pressure off," Verley said. "It put Heidelberg on its back foot."
The Lions (1-1-1), rebuilding after many departures from last year's team, would stay on their back feet most of the remaining 75 minutes as the Royals' well-organized defense and the steady goalkeeping of Kyle Borda shut them out.
Not that the Lions gave up after Olson's tally. They forced Borda to make 15 saves.
"In the first half, I needed to make a couple of saves to get used to playing a team like Heidelberg," said Borda, Ramstein's backup keeper last season, adding that the quick strike made those saves easier.
The early lead gave the Royals the option of playing conservatively the rest of the way. But that's not the Ramstein way.
"We could have stayed back, but we kept pressing," said Verley, whose pass to Jon McLouth at the front of the penalty box allowed McClouth to steer the ball into the net to the left of the onrushing Harrington in the 50th minute. "The second goal knocked the wind out of them."
It also knocked McLouth out of the game. Harrington collided with the sliding striker and jammed McLouth's left knee. He was able to limp off the field but did not return.
Ramstein (3-0), however, held without him, thanks to Borda and his back line allies.
"The defense played excellently," Borda said. "I was very pleased with my defense."