Ramstein, Lakenheath lead northern entrants
---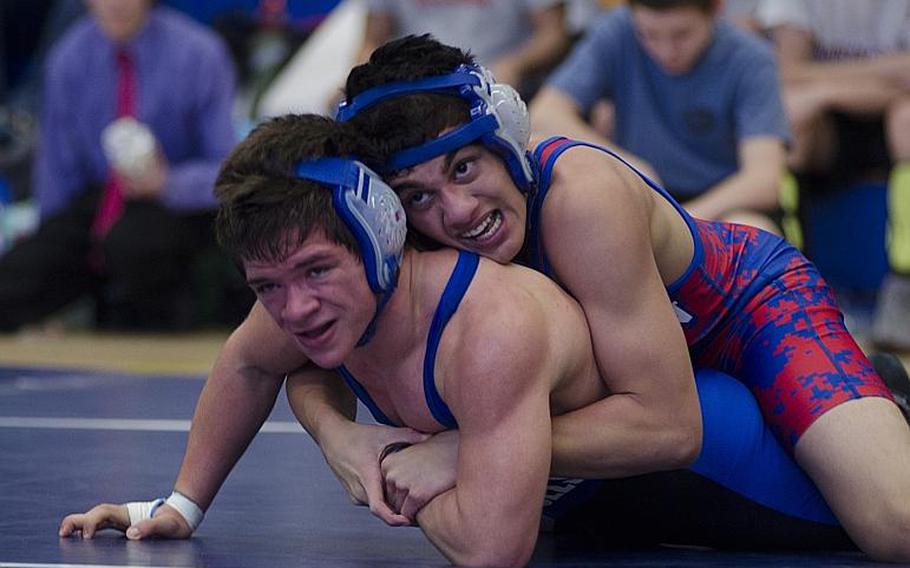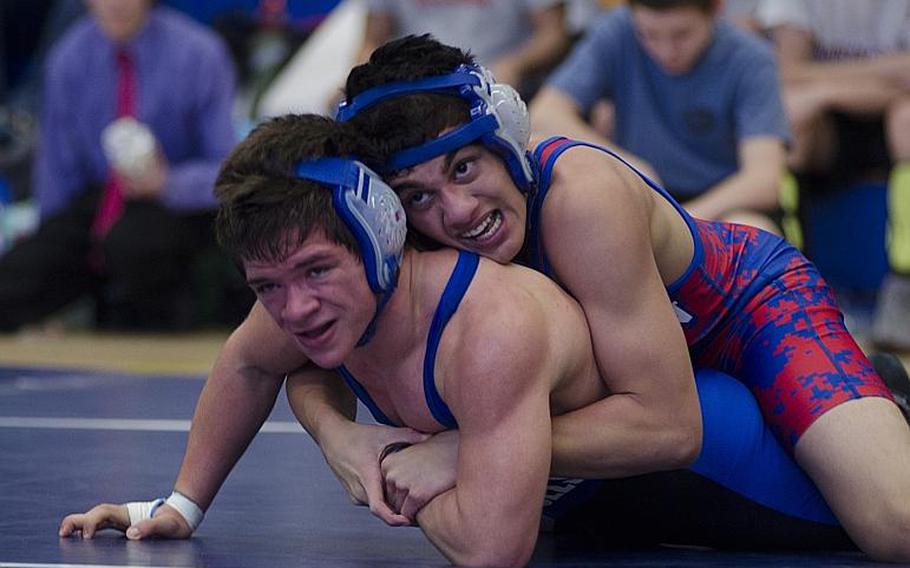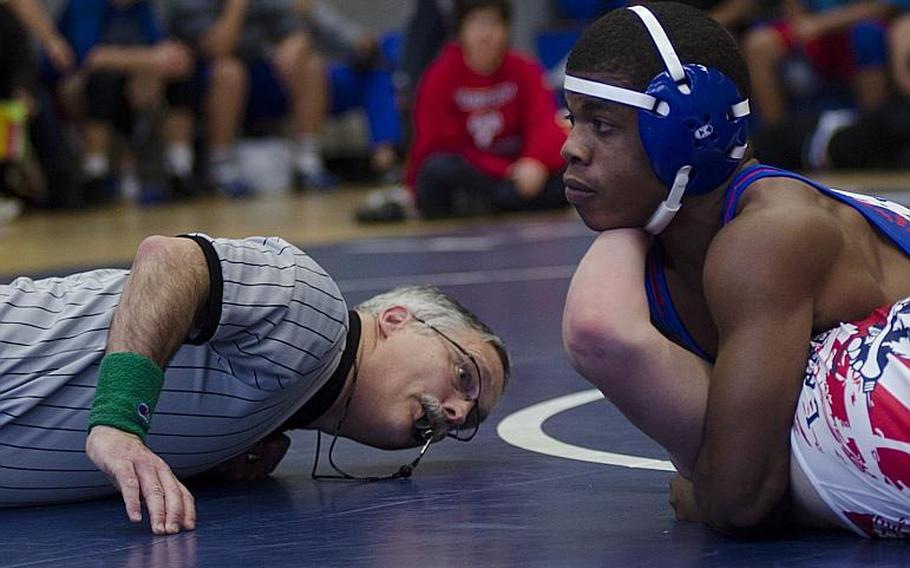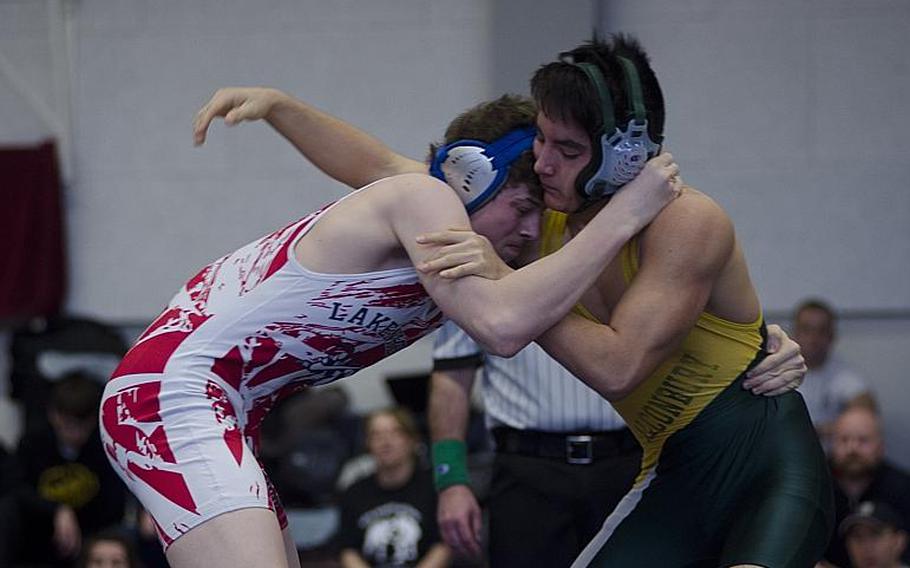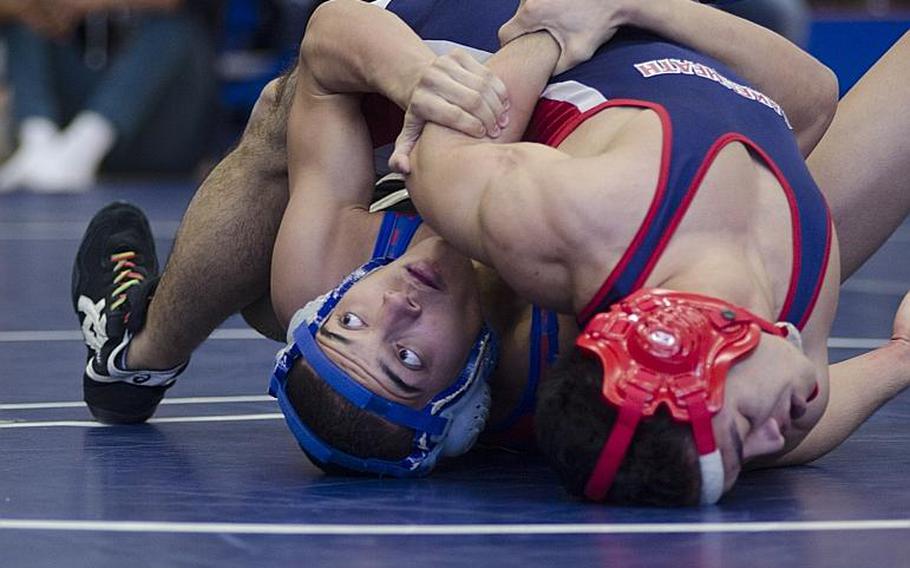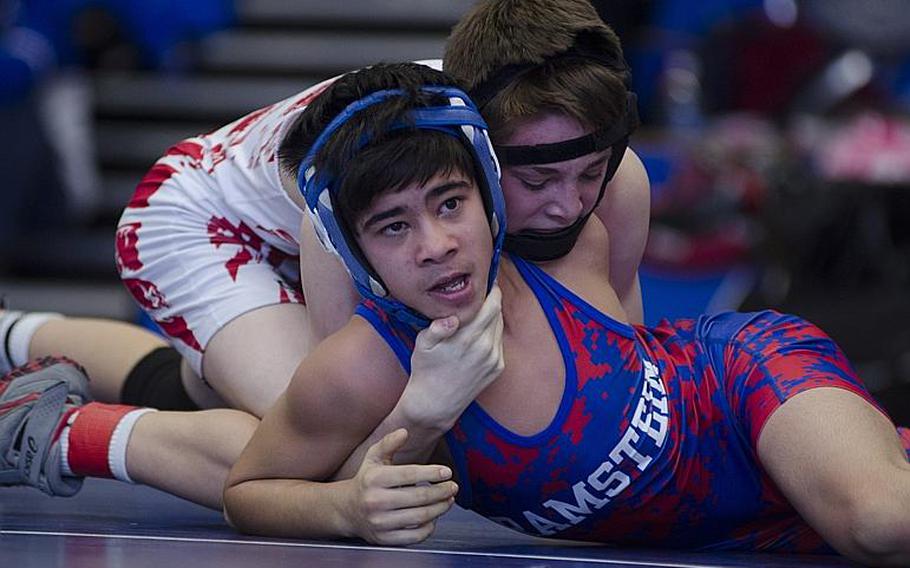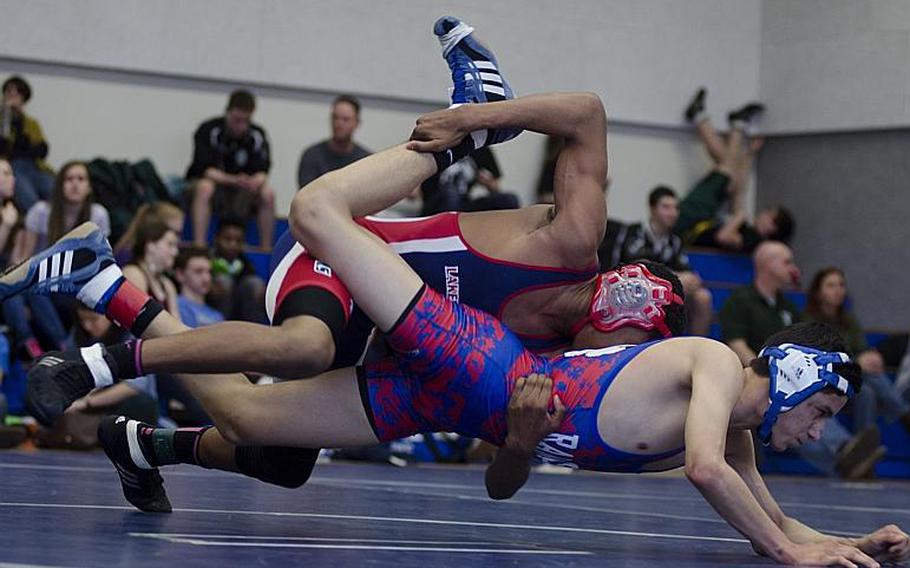 STERREBEEK, Belgium – Division I teams filled many of the European championship wrestling slots up for grabs at Brussels American School on Saturday.
The Brigands hosted 123 matches that went largely to Ramstein and Lakenheath, with the Royals taking first in eight brackets and the Lancers taking three.
Steve Kennedy, the Ramstein coach, was pleased with how well his team did. And while he did not think it affected its performance, Kennedy did wish his team could have met the Lancers before Saturday.
"I think every Division I school should wrestle one another at least once ... [a season] but that's not always possible," Kennedy said.
Facing new competitors seemed to have no effect on one of Ramstein's top performers, Eric Carter. He said the new faces made no difference for him in his taking first in the 152-pound bracket.
"It's just like a regular meet," Carter said. "I mean, I just come out there and try to do my best that I can. It's not really different for me."
That wasn't the case for everyone, though.
Aaron Norton, one of the Brigands' top wrestlers, took first in the 138-pound bracket during last week's meet at Lakenheath, but came in third this time after losing to Ramstein's Andre Rios in the third round.
"My coaches said that no matter what team or where they're from … 99 percent of this sport is all mindset," Norton said. "And it is a bit mind-boggling to think that you haven't wrestled these guys and it might have an effect on you going to Europeans, but overall in Europeans you're going to wrestle someone you haven't wrestled before."
Ramstein and Lakenheath took 31 of the 40 automatic qualifying spots in the various weight classes. Alconbury qualified three, AFNORTH and SHAPE each had two, and Brussels and Bitburg each had one. It's possible that the schools might have more as DODDS will add some wild cards in the next few days.
Even before all of the matches had been completed, Brussels Coach Tim Mobley seemed satisfied with the possibility of his team taking a few lower spots.
Mobley could even focus on the positives after Norton's loss to Rios by one point in overtime.
"That's why wrestling's a great sport, you know," Mobley said. "It's a great sport. And you know once you work through what happened, then you got to look forward to the next match."
Looking forward, however, is not something that fills Ramstein, the defending European champion, with as much confidence as it had last year. Kennedy said his team has a lot of inexperienced wrestlers and other Division I schools are looming.
"We wrestled the other teams and Patch is extremely strong," Kennedy said. "For somebody to catch them they're going to have to have the biggest day of the tournament and Patch is going to have to have one of their worst."
"But, we're not done," Kennedy added.
---
---
---
---