Ramstein girls take latest round against rival
by
Steve Mraz
March 25, 2007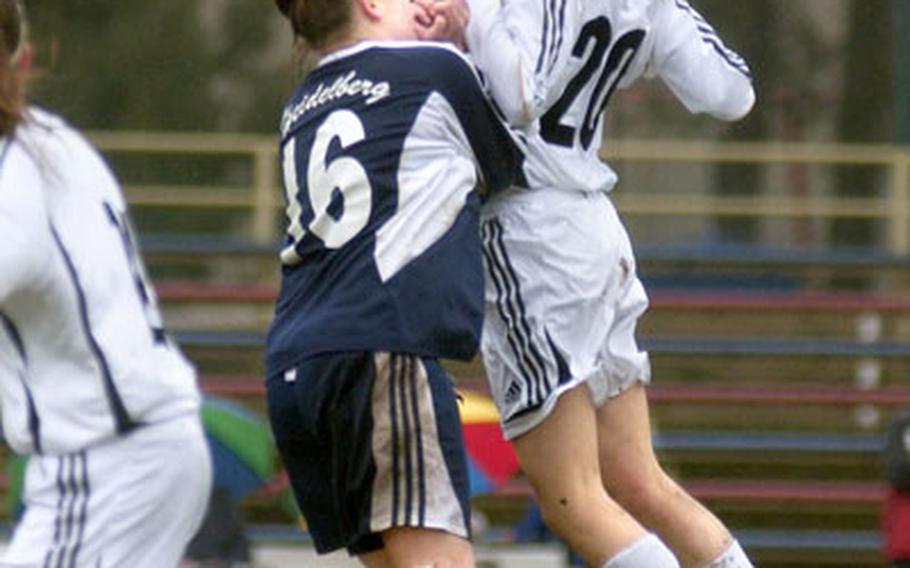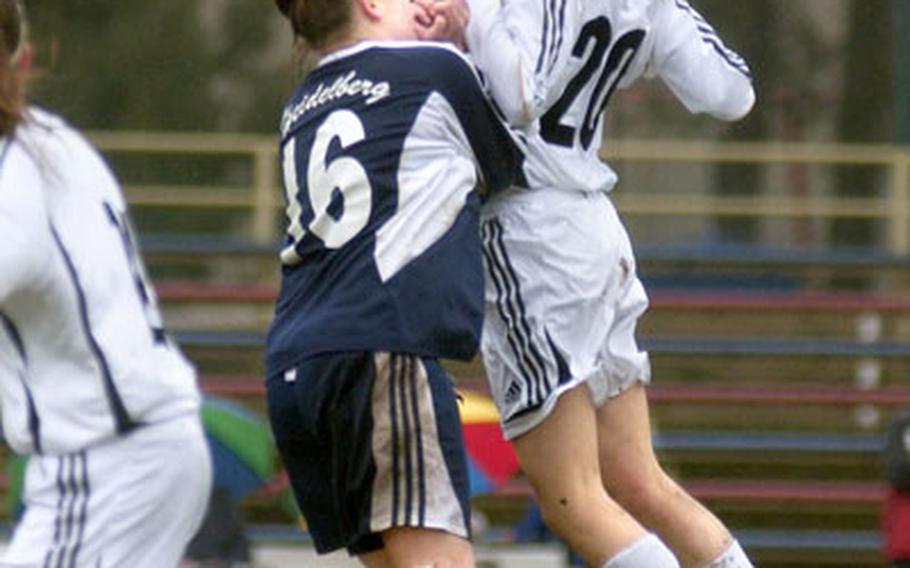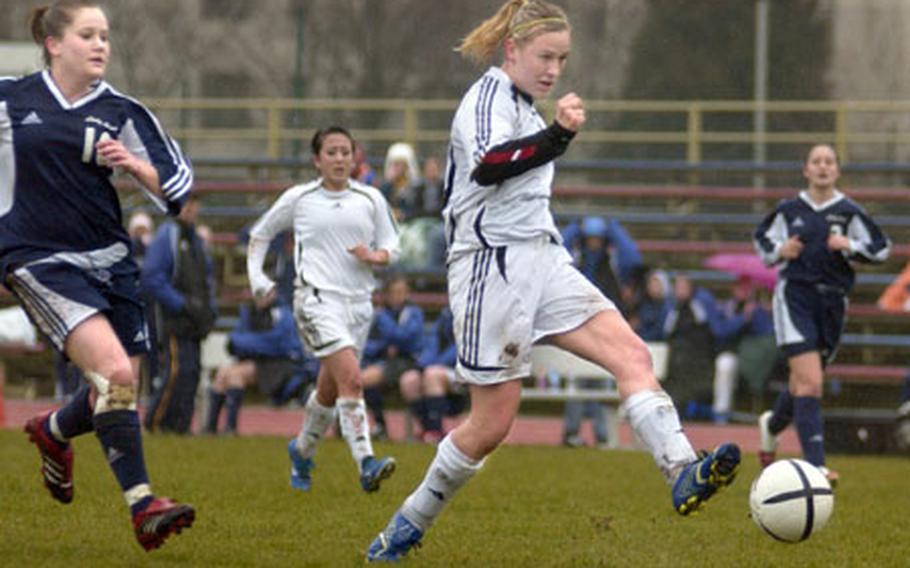 RAMSTEIN, Germany — The soccer field at Ramstein High School was like a swampy marsh Saturday morning, but that did not deter the Lady Royals, who topped archrival Heidelberg 4-1.
Ramstein sophomore Macy Jepsen scored two goals in the battle of the Division I heavyweights. Heidelberg, the reigning Division I European girls champion, also won the title in 2001-2004, beating Ramstein in the final each year. Ramstein won the title in 2005 and 2000, beating Heidelberg in the title game both times.
"I think we were all a little nervous at the beginning," said Ramstein coach Ricardo Buitrago.
"We always expect to have a competitive game when we play Heidelberg. I think the girls, overall, played well. After the first goal, our confidence built."
Jepsen scored on a breakaway in the 15th minute to give Ramstein the lead. Heidelberg answered quickly, scoring in the 21st minute when Ana Anger arched in a long shot, getting her second goal of the year.
The tie didn't last long. In the 23rd minute, Ramstein junior Lauren Williams blasted a shot from the right wing that Heidelberg keeper Anamecia Torres bobbled. Jepsen drove in the loose ball for a 2-1 lead.
Ramstein almost scored in the 30th minute when freshman Jamie Cachuela's trickling shot rolled just wide of the right post.
Barely a minute into the second half, Susie Fluker booted a curving shot from the left wing into the back of the net to pad the lead.
Ramstein scored the final goal in the 48th minute when junior Victoria Lyle converted on a penalty kick.
Heidelberg battled back, but the closest it came to a second goal was a shot in the 75th minute by Katelyn Garner that sailed wide of the left post.
---
---
---