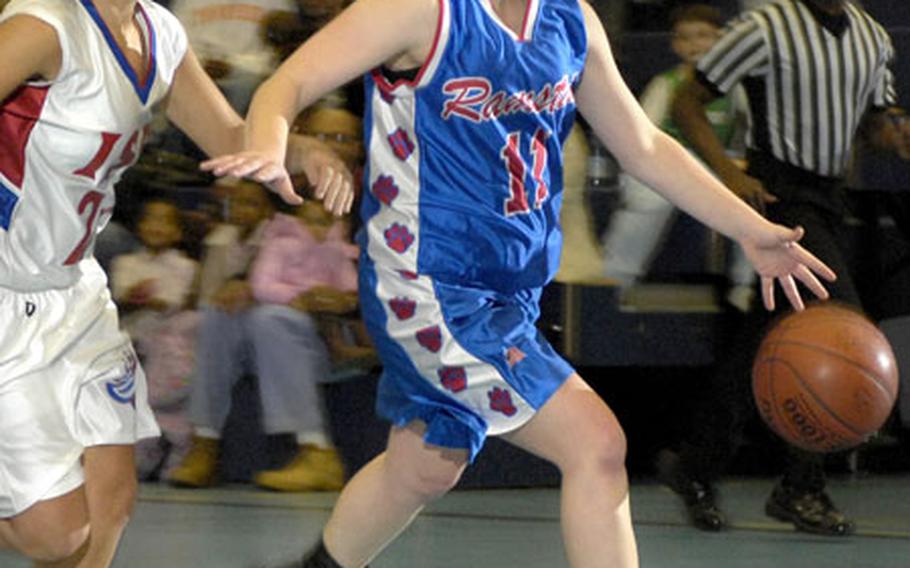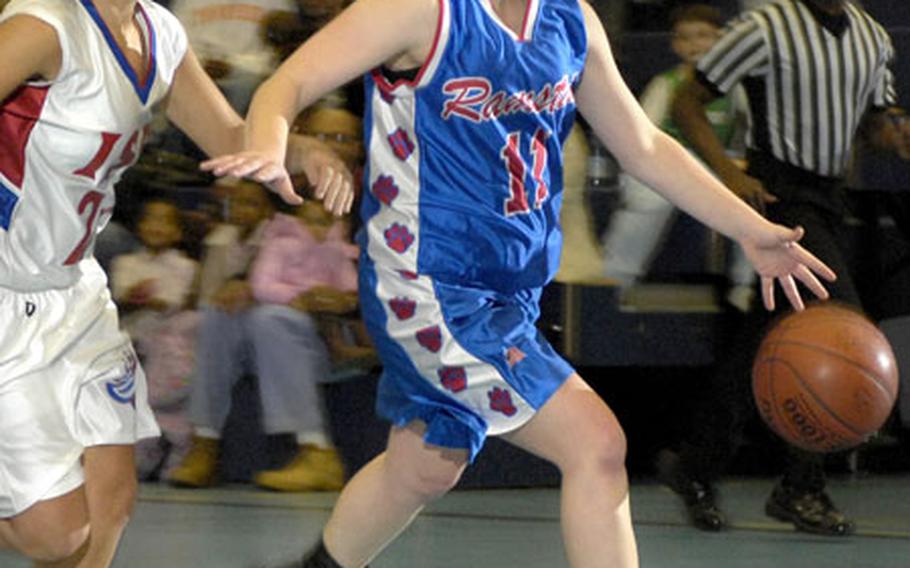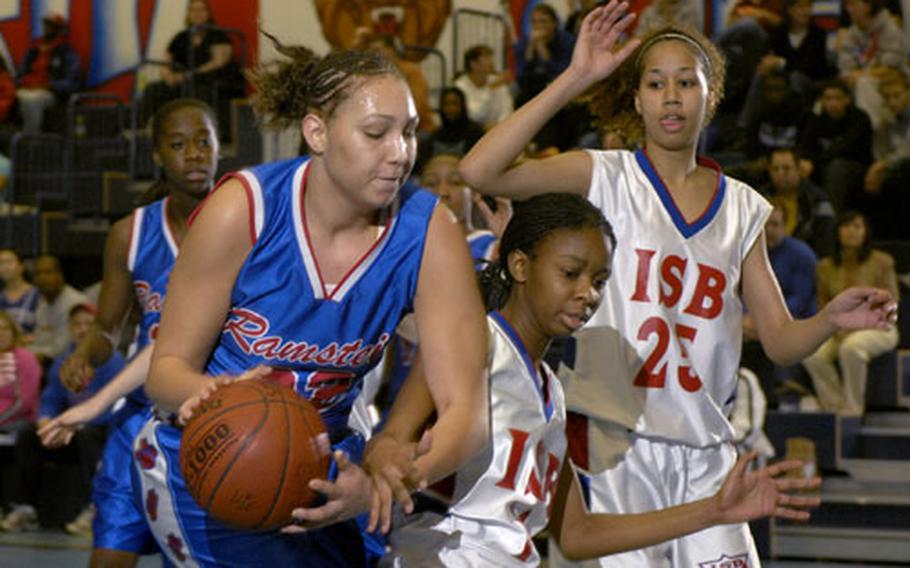 RAMSTEIN AIR BASE, Germany — Once Ramstein's guard tandem of Sara Sublousky and Sierra Stayberg got on a run on Saturday, little could stop them.
Ramstein defeated the International School of Brussels 52-25 in a girls basketball game in which both Sublousky and Stayberg scored in double figures.
Ramstein (9-1) swept the home series against ISB (4-5), winning Friday 43-26, as the Lady Royals bounced back from a loss last week to Baumholder.
Stayberg, a senior, had 12 points and seven assists Saturday. She often dished off to Sublousky, who led all scorers with 18 points. The sophomore scored on several breakaway layups, but also was hitting her outside jumper.
Sophomore Mackenzie Bannister and senior Francesca Bianchi snagged eight rebounds each for Ramstein.
Senior Samantha Ashley Rosen, who scored eight points to lead ISB, helped cut into the lead in the second half with a steal and a score in the third period, but Sublousky put the game out of reach by scoring eight points in the third period to put Ramstein up 35-21.
Ramstein's defense then took over the game, shutting down the Lady Raiders in the final period to put the game away.
---
---
---
---