DI softball championship
Ramstein caps unbeaten season by taking crown
by
Martin Egnash
May 27, 2017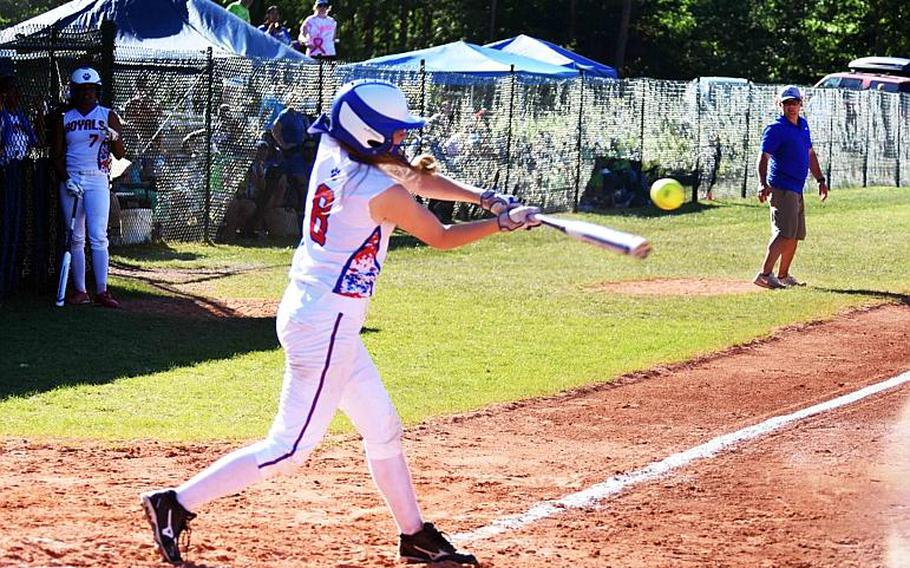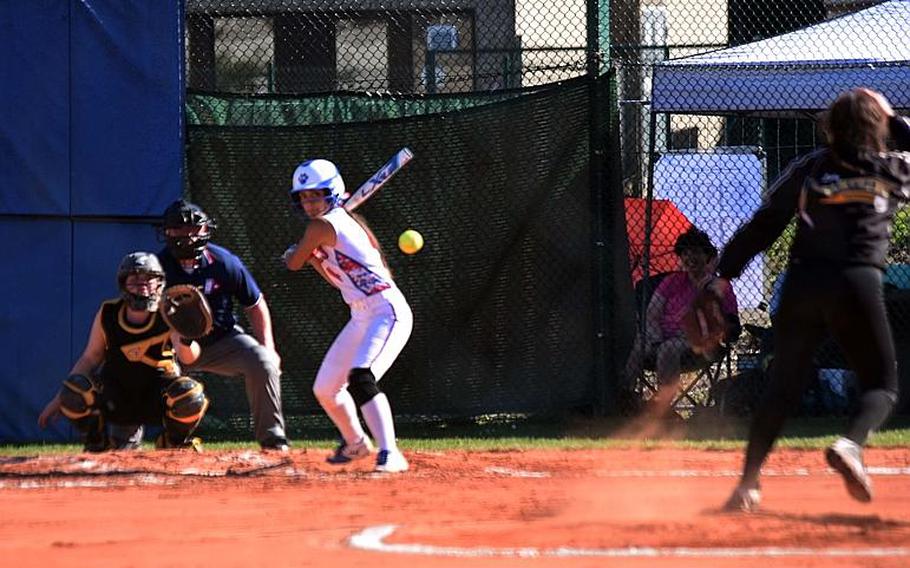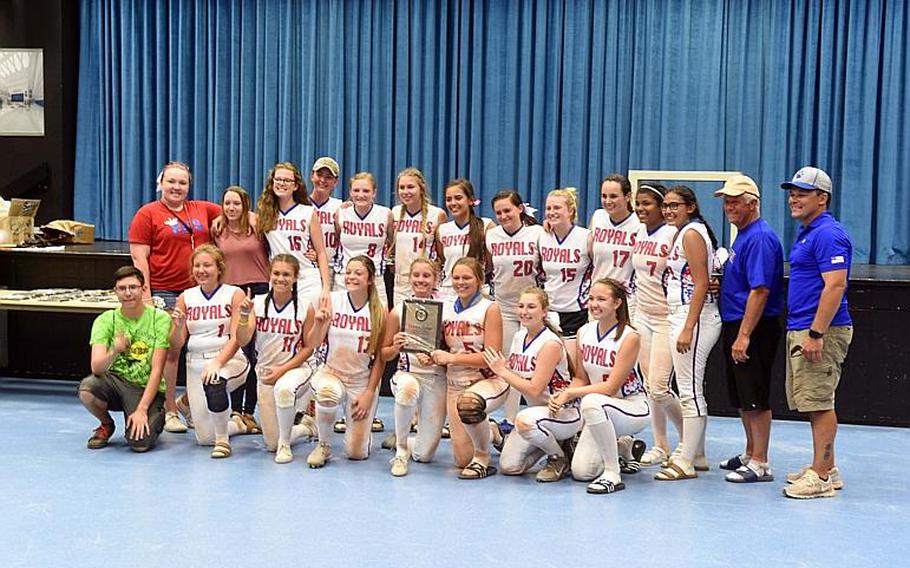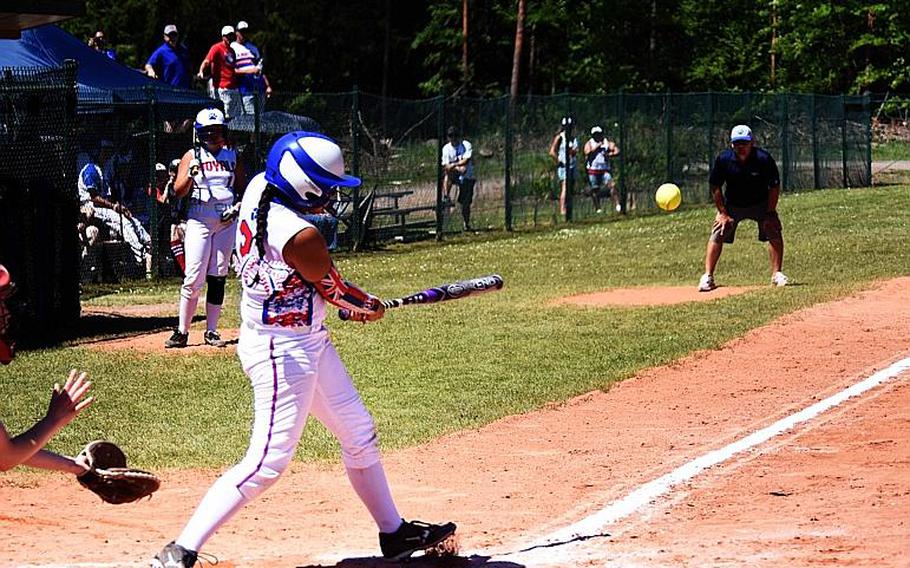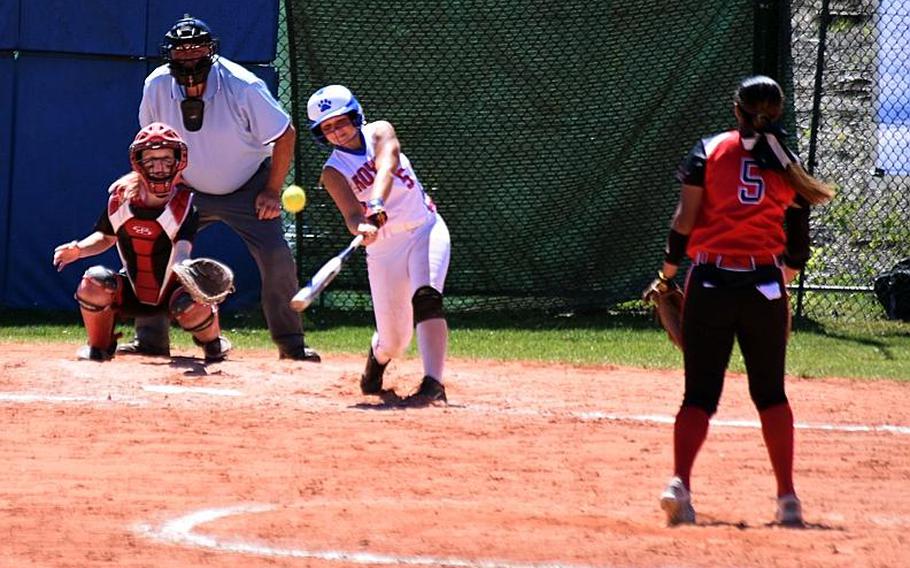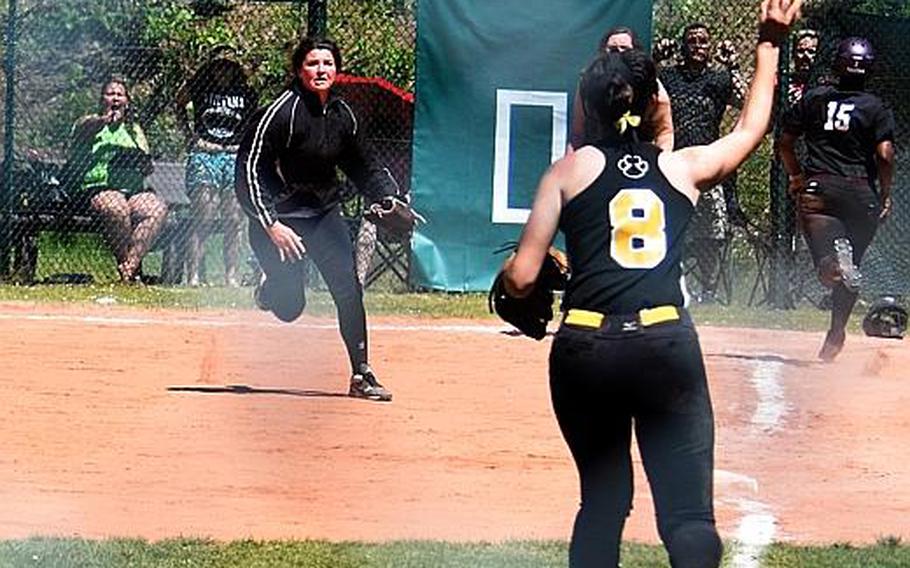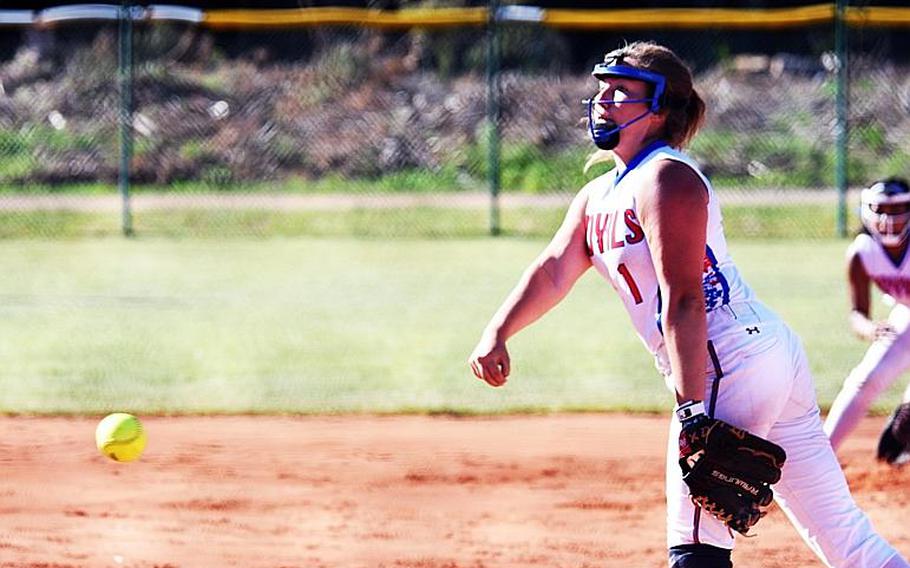 RAMSTEIN, Germany – The Ramstein Royals won every softball game they played this season, including the Division I title game Saturday of the DODEA-Europe Softball Championships.
Ramstein topped the streak with a 16-1 victory over Stuttgart, the team it was supposed to play for the title a year ago before weather called the game off. The Panthers were awarded the title due to an earlier pool play victory over the Royals.
In the semifinals Saturday, the Royals beat Kaiserslautern 14-6, where they got a double play in the first and sixth innings. Coach Steve Kennedy attributed their defensive success to "relentless execution of the fundamentals."
In the championship game against Stuttgart, the Royals played a near-flawless game that lasted only three innings.
"We knew we could do it," Kennedy said. "We knew we had to take it to them and make them work. And then we pounded the ball and ran bases."
In the short game, Ramstein pounded out three home runs. One was a grand slam in the final inning, hit by Savannah Sparrow.
"I had so much adrenaline when I stepped up to bat, it was unreal," Sparrow said. "It felt amazing when I ran back to my team. They were ecstatic."
Stuttgart's only run came from pitcher Kira Wright, who played exceptionally well throughout the tournament. According to Kennedy, the Royals had to increase the speed of their pitching machine to train for her.
"They have a great pitcher, and we knew that coming in. But so do we," Kennedy said.
Ramstein pitcher Abby Walker pitched an exceptional game.
"The chemistry I have with my catcher (Azure Agricula-McCormick) is unbelievable. It's magic," said Walker. "She always knows exactly what to call, and I have complete trust in her every time."
When the game was over, the Royals rushed to the field to celebrate, and began a series of chants and songs that drowned out everything else in that part of the base.
"For me, obviously, it's great to win, but when you look at that," Kennedy said tearfully, indicating his team celebrating. "It's just amazing. They're such a great group of girls. They're the best team I've ever coached."
Twitter: @Marty_Stripes