Rams, Lady Eagles win volleyball titles
by
Rusty Bryan
June 7, 2004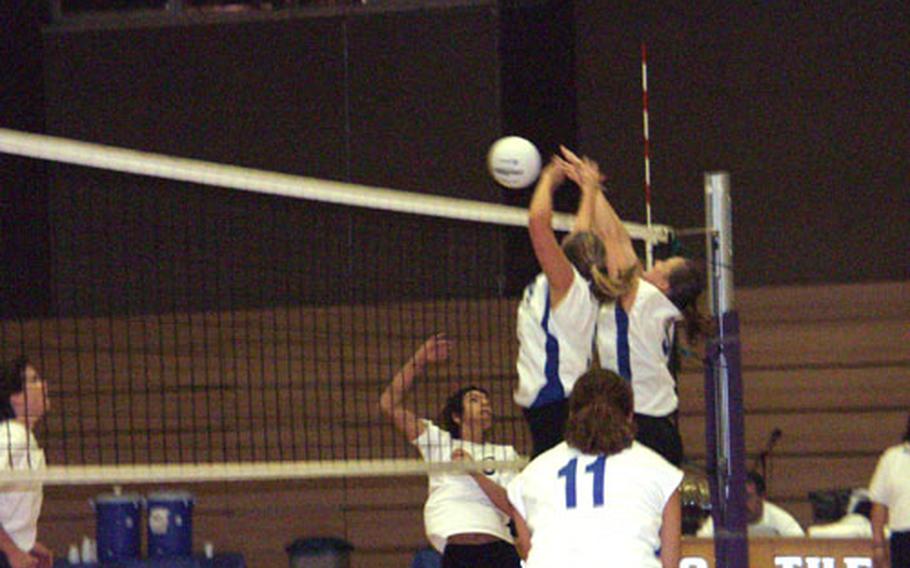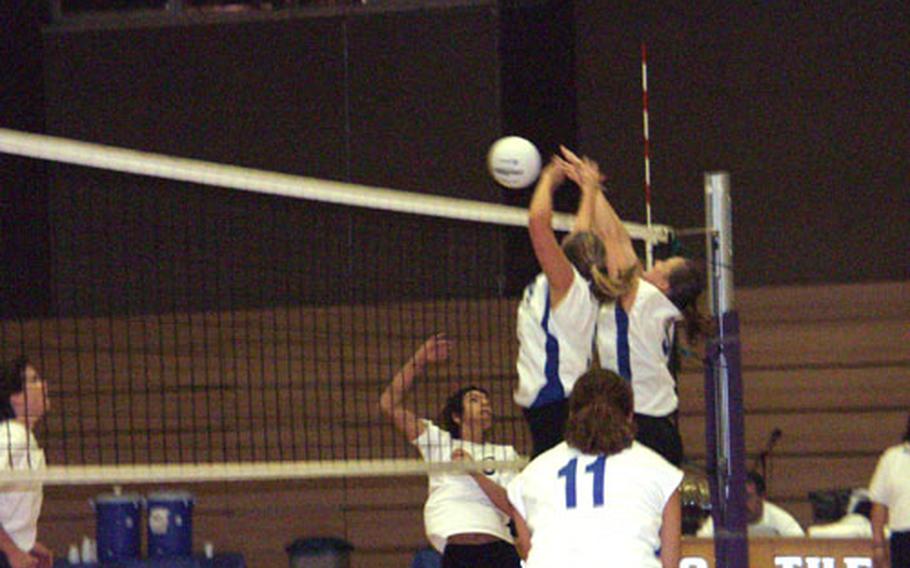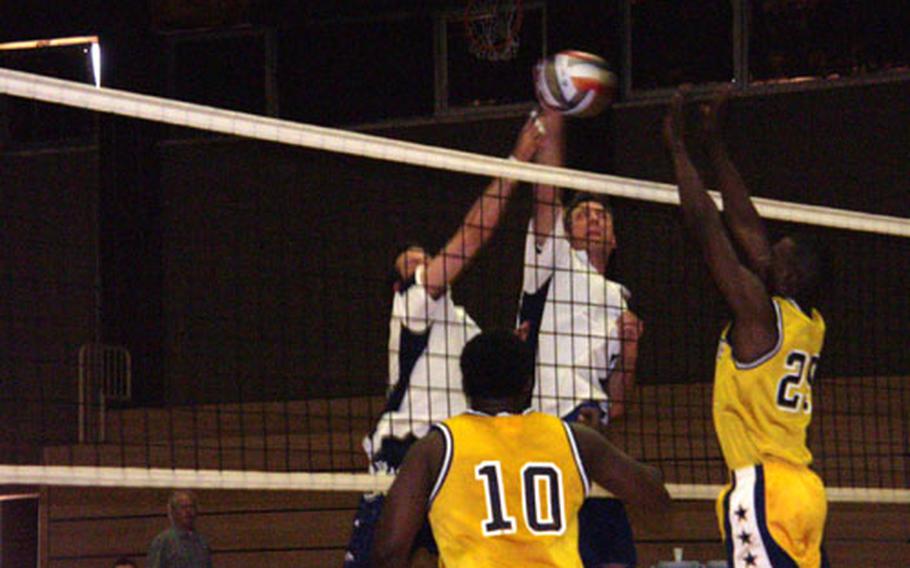 SPANGDAHLEM AIR BASE, Germany — Ramstein's men and Lakenheath's women landed titles Sunday in U.S. Forces Europe volleyball tournament.
There were no "ifs" about the air service's dominance, either. Both champs ran unbeaten through the two-day, double-elimination tournament matching the top two Army and Air Force teams of each sex. The Rams won their second straight men's title with a 25-15, 25-15, 25-17 conquest of Army-Europe champion Heidelberg. The Lady Eagles completed their unbeaten tournament run with a 25-21, 22-25, 25-16, 25-22 victory over the Army-Europe champion Bamberg. Neither team allowed its final foe to come close to an "if-necessary" game.
"We played well together as a team today," Lakenheath's Tara Gilmore said after her USAFE runner-up team downed Bamberg. "We had a lot of energy."
Gilmore, an all-star selection here, cited crisp play and communication as the keys to finishing the job, something Lakenheath didn't do in the USAFE tournament.
"We had a lot more execution here," she said in explaining how her team was able to down Ramstein 25-16, 25-23 in Saturday's winners-bracket final. "In USAFE, we were undefeated until the title game and lost."
There was none of that here on Sunday, however.
"We were more focused today," Stephenson said. "We wanted it more."
Ramstein's men dominated the net and played solid defense on Sunday, trailing the Generals just twice, only briefly, and both times in the early going. Every time the Generals made a run, Ramstein countered with a run of its own.
"Everyone was doing what he was supposed to be doing," Ramstein all-star Ron Istre said. "We really played well as a team."
Istre didn't hesitate when asked whether it helped the Rams to have played the regular season in the Army-Europe's Northern Region.
"Absolutely," he said. "In the past, we played Spangdahlem several times a year. That got pretty boring, and the Army was kind enough to let us play in their league."
After its straight-sets run through this event, however, Ramstein just might be looking around for a league of its own.