Track preview
Raiders' Branch, Royals boys look like sure bets as season opens
by
Gregory Broome
April 11, 2018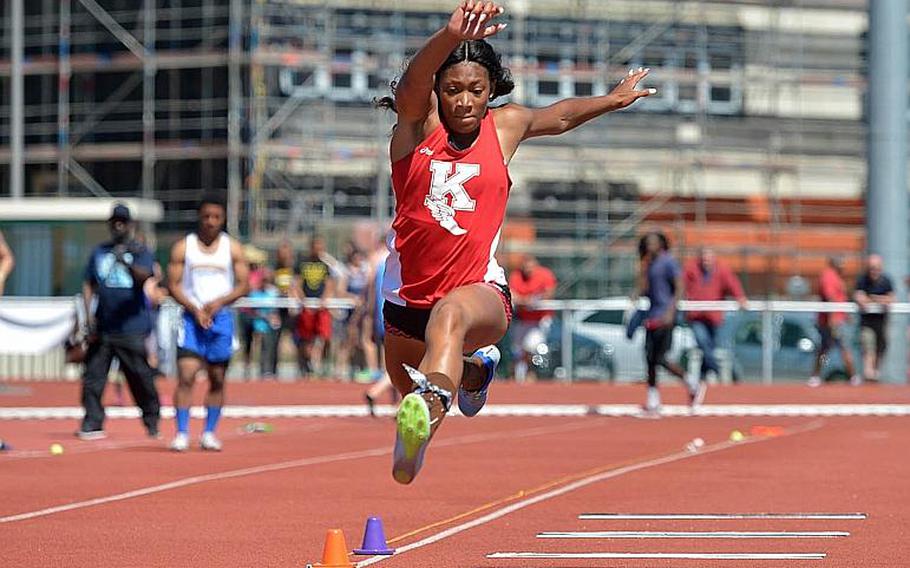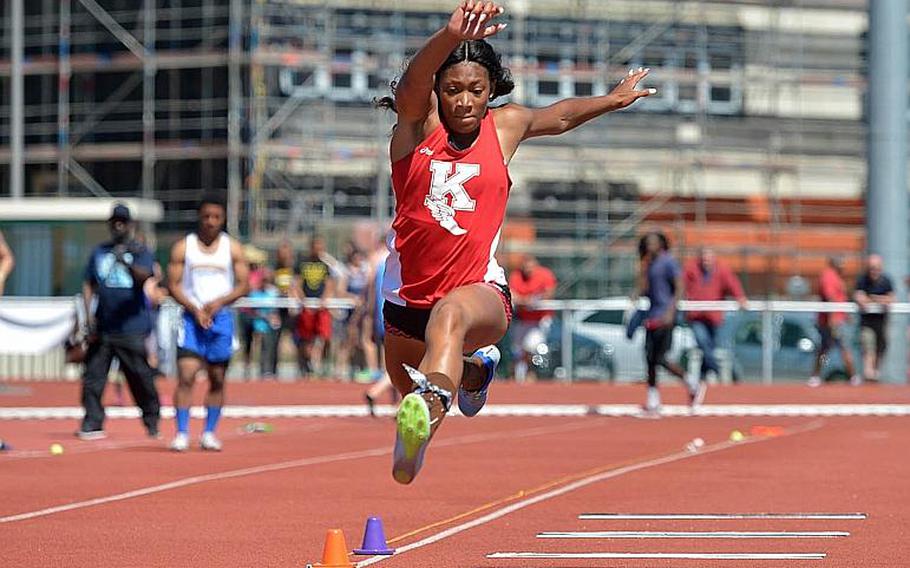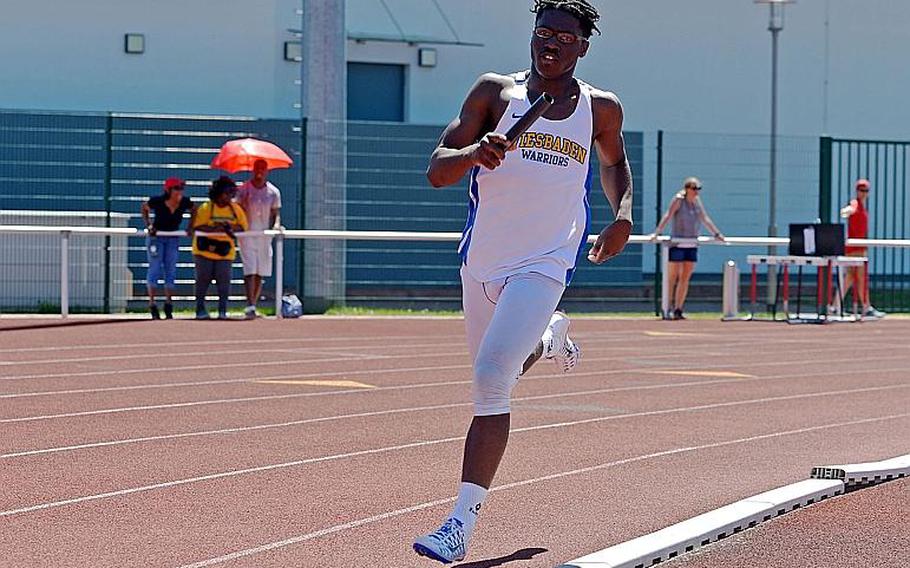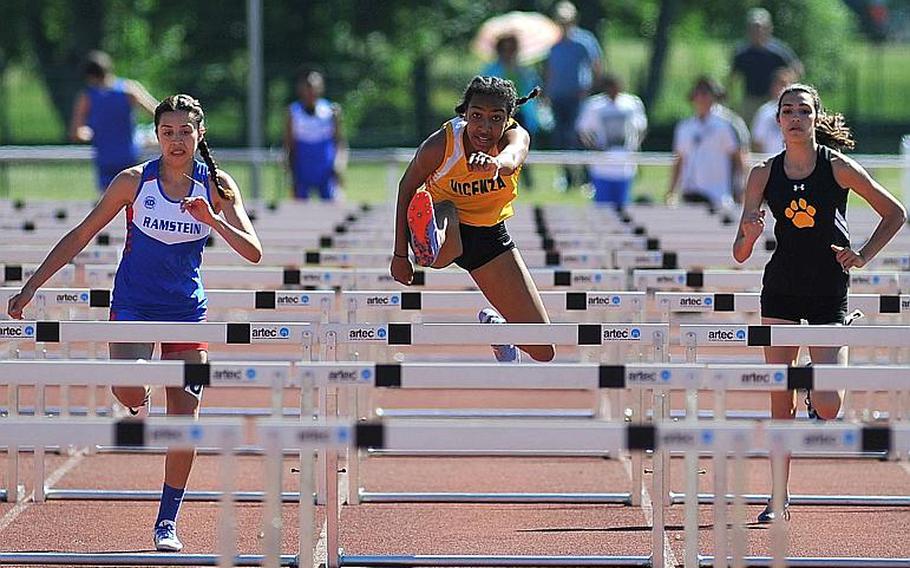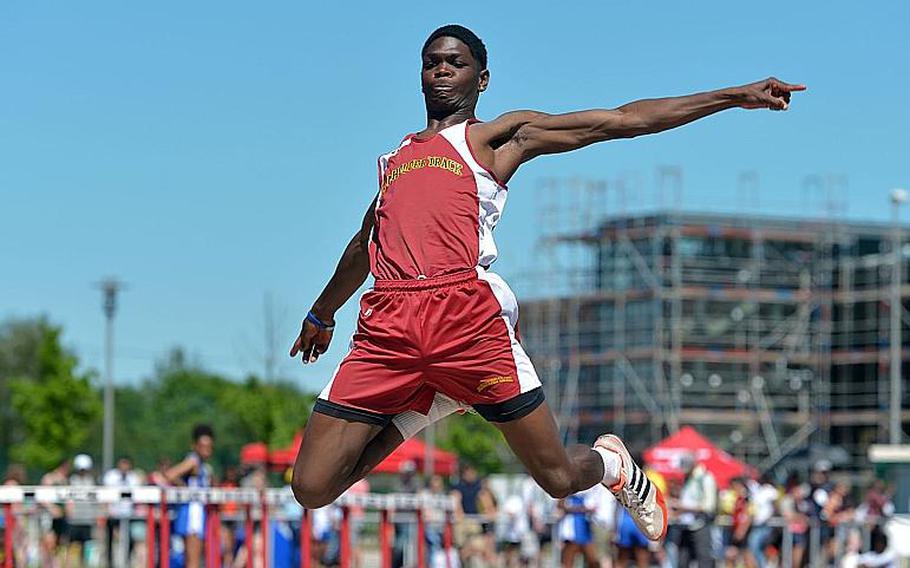 The 2018 DODEA-Europe track and field season begins Saturday with an opening meet that will look a lot like its final meet.
Eleven teams will pile into a mega-meet at Wiesbaden, an early-season microcosm of the European championship meet set for May 25-26 at Kaiserslautern High School. Among the participants are Division I schools Kaiserslautern, Ramstein, Stuttgart, Vilseck and Wiesbaden, along with smaller DODEA-Europe schools Ansbach, Hohenfels and Rota and international entries Black Forest, Frankfurt and Munich.
That packed meet is one of three on the docket for the first of the six Saturdays that comprise the DODEA-Europe regular season. Lakenheath hosts northern neighbors Alconbury, Baumholder, Brussels and Spangdahlem, while American Overseas School of Rome, Aviano, Marymount and Naples converge on Vicenza for a five-team Italian meet.
The regular-season goal for each program is to qualify enough athletes for the European championship meet to have a realistic chance at a team title in one of DODEA-Europe's three divisions.
Girls Kaiserslautern senior Jada Branch is already on the short list of the most accomplished athletes in DODEA-Europe history. This spring's exploits will only add to her historic resume.
Branch, who has signed an NCAA scholarship with Louisiana Tech University, earned four European gold medals as a junior - the 200 meters, 400, triple jump and long jump - and expects to produce a similar stockpile of points for her team as a senior.
While Branch's dominance is all but assured, the question remains if her young teammates will be able to produce enough points in support to put the Raiders in line for an elusive Division I team championship. Sophomores Mallory Harris and Isabella Pacheco and freshmen Michelle Santos and Elonie Ward represent hope both for a 2018 title shot and sustained success for the program after the conclusion of the Branch era.
Runaway 2017 champion Stuttgart and runner-up Ramstein stand squarely in the Raiders' path, while Wiesbaden lurks close behind after finishing just a point behind third-place Kaiserslautern last spring. Senior distance runner McKenzie Perkes, sophomore jumper Christierra Williams and a strong core of hurdlers headline Ramstein's roster, while Wiesbaden is built around its dominant and experienced sprint relay units. Seasoned sprinter and hurdler Brandy James leads a promising young Vicenza team that could compete at the division's highest levels.
Among smaller schools, Brussels will look to build on its impressive 2017 showing. The Brigands finished fifth overall and ahead of every Division II and III school in last year's team race and return seniors Evin Harper and Avery Smothermon as the foundation of a largely new team this spring.
Boys Someone's going to have to chase down defending Division I champion Ramstein, because the Royals likely won't be returning to the pack this spring.
The reigning champions are loaded with talent and experience across the board, producing what coach William Buckley called "one of the most athletic groups of boys I have ever coached." That could spell trouble for 2017 runner-up Vilseck and other large-school hopefuls seeking to close the gap on the Royals. Ramstein won't offer a lot of vulnerabilities, as the team is stacked with sprinters such as sophomore Dominique Arizpe, middle-distance runners in seniors Nick Clinton and Jose Serrano, junior long-distance specialist Dashiell Rogers, a pack of quality hurdlers led by senior Tyrese Loveday and a senior powerhouse in shotput and discus competitor Elijah Roberts.
Junior Cedric Ellis and senior Santo Starkey headline a Kaiserslautern team hoping to improve on its third-place showing of a year ago. Junior Garrett Armel, the reigning champion in the 110-meter hurdles, senior Caleb Brown and sophomore Isaiah DeVane are the centerpieces of a rebuilding Wiesbaden squad that likely won't have the numbers to contend for a team crown. Lakenheath, last year's fifth-place finisher, could boost its team profile behind distance runners John Scifo and Dillan Plummer and sprinters Kobe Cox and Piper Moad.
Baumholder, which finished behind only five Division I programs at last year's championship meet, is again the small school most likely to have a big impact this spring. The Bucs return six athletes, including senior sprinter and multi-sport standout Nate Horton.
Twitter: @broomestripes