Wrestling AOY
Pyatt's dominant season was inspiration for current, future Jaguars
---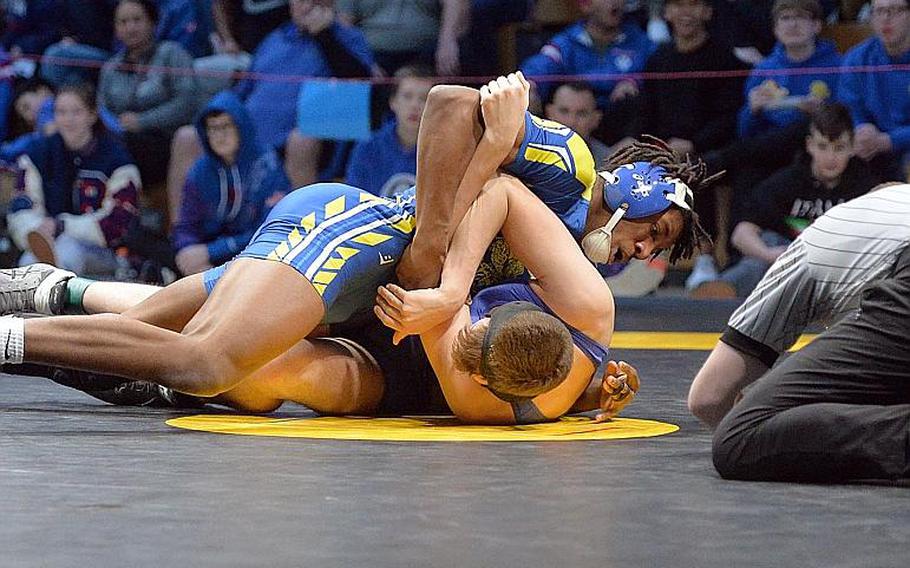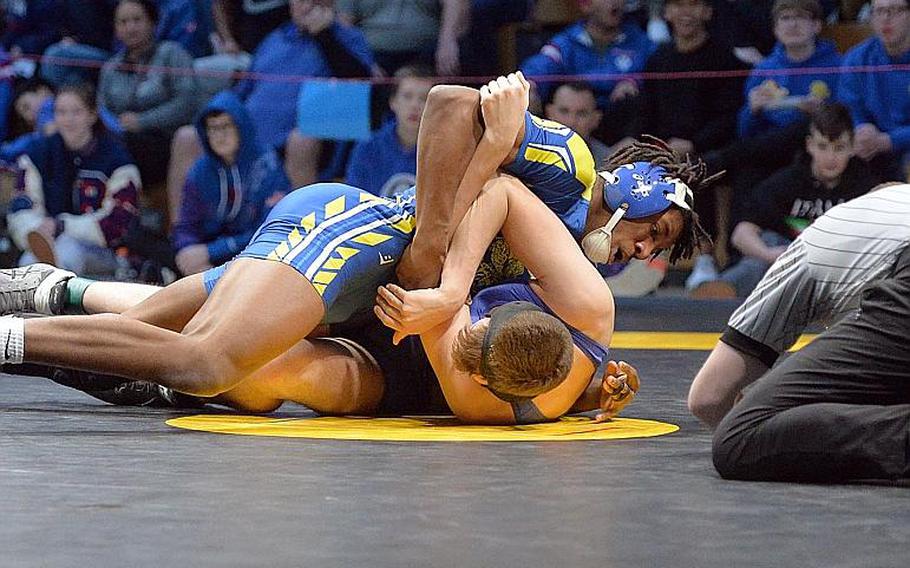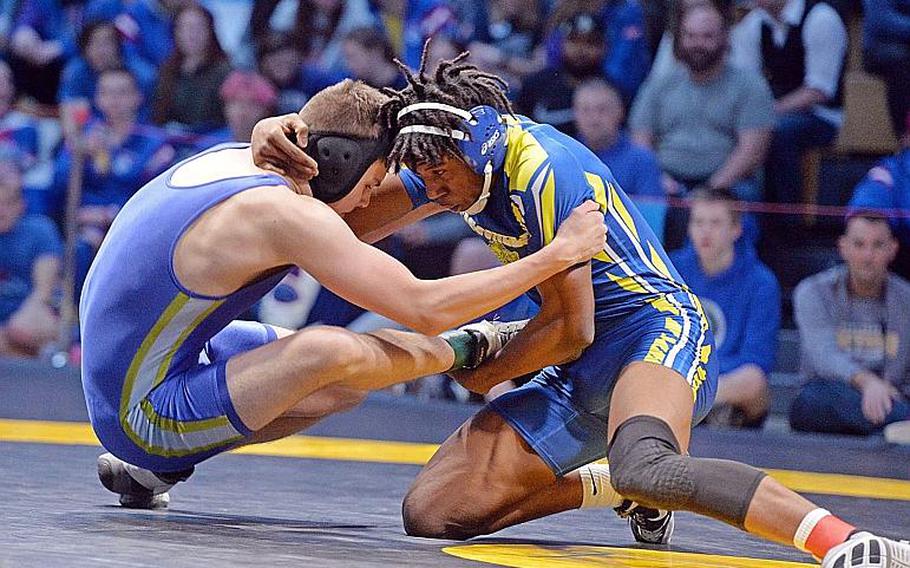 The impact Amari Pyatt had on the Sigonella wrestling program will be felt long beyond the two memorable years he spent with the Jaguars.
Pyatt, the 2020 Stars and Stripes wrestling Athlete of the Year, has "definitely raised the bar for our wrestling program," Sigonella athletic director Michelle Chandler said. His remarkable two-year run "has sparked interest" in the Division III program, Chandler said, both among Pyatt's Sigonella classmates and younger potential prospects in the community.
Those future Jaguar wrestlers will have a lot to live up to.
Pyatt won his second straight DODEA-Europe championship in the 170-pound bracket in February, completing one of the more impressive seasons in recent memory. The senior won all 25 of his matches - 23 by pin and the other two by technical fall.
But Pyatt's dominance was even more thorough than that suggests. Sigonella coach Justen Estes pointed out that none of his opponents earned an offensive point against Pyatt this season; the only points those overmatched foes recorded were conceded by Pyatt in the interest of setting up further attacks.
That overwhelming offense is by design, as Pyatt's title defense this winter was paradoxically built around relentless offense. After initially adopting a more reactionary, defensive posture on the mat, Pyatt and his coaches quickly adjusted to a more proactive approach.
"I realized that that's not going to play in my favor," Pyatt said. "We changed the goal from defending to going to get another one, which means that I can be the offensive person and I can go chase after what I want."
What he wants now is to succeed at the next level. Pyatt recently accepted an offer to wrestle at Iowa Wesleyan University, an NCAA Division III program. It's a comfortable fit for Pyatt, who spent time in neighboring Nebraska before moving to Sigonella and has been on the radar of the Wesleyan coaching staff for years.
Whatever he achieves beyond DODEA-Europe, Pyatt's legacy at Sigonella is secure. Estes said the Jaguar captain logged "countless hours" bolstering the skills and confidence of his teammates and "leading by example" with his own brilliant efforts on the mat.
"I feel like I represented the school very well," Pyatt said.
broome.gregory@stripes.com Twitter: @broomestripes
---
---
---
---