Pressley's kicks paying for Kadena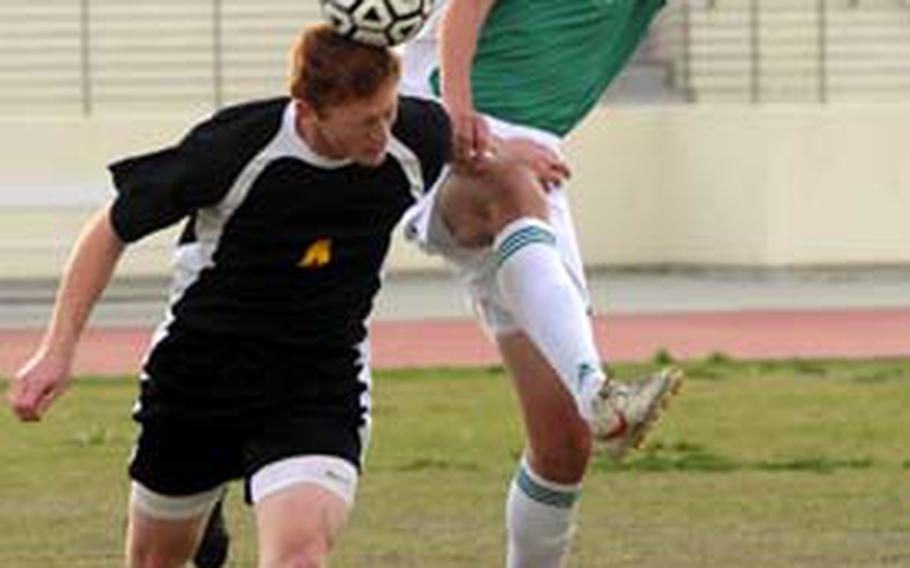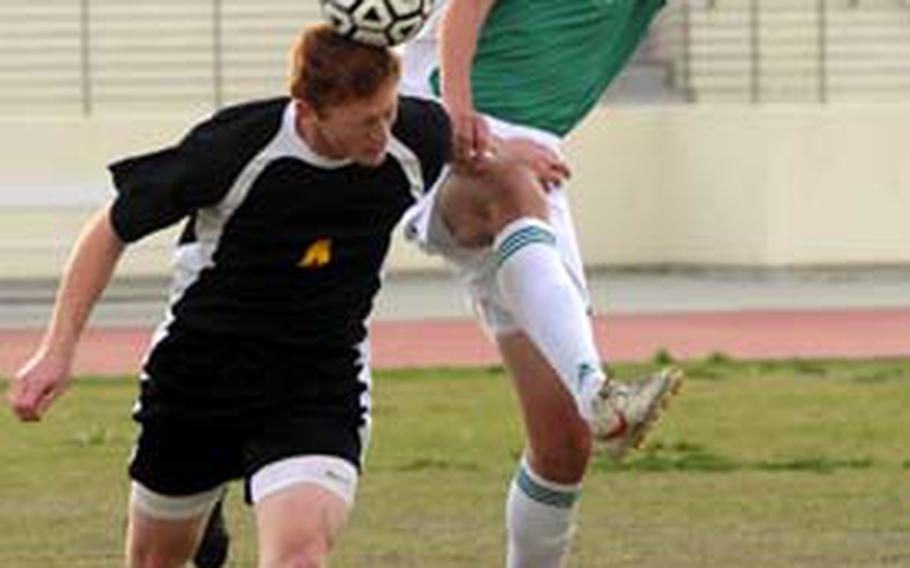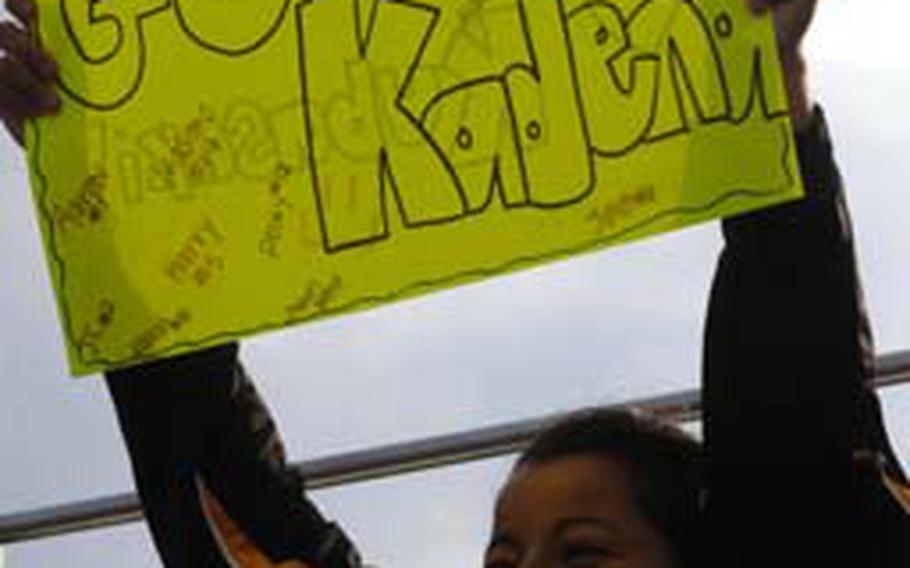 Jasmine Pressley's huge kicks are paying dividends for Kadena's girls soccer team.
The junior transfer from Osan American netted a 35-yard boot from the left side over goalkeeper Rimika Ortiz's head for the only goal as Kadena won Friday's Okinawa Activities Council season-opening match 1-0 over Kubasaki at Ryukyu Middle School.
"Her speed," assistant coach Alex Karibian said of the key aspect that Pressley, who had 20 goals and 12 assists last year for Class A champion Osan, brings to the table. "She has amazing speed, ball skills, she's a team player all the way, and she always seems to get in the right position."
"She really helps," Panthers sophomore Kristie Karibian said of Pressley. "She's everywhere."
"Everywhere" included just past the center line along the left sideline two minutes into the second half, when she gathered the ball in front of the Kubasaki defense, turned and lofted a shot high over Ortiz into the right corner of the net.
"Just make it," Pressley said of her thoughts as she kicked.
She said that although she misses Osan, she is "happy to be here" playing for Kadena.
Earlier, Kadena's boys got goals from five players, including Stanley Schrock's third of the season, in a 5-1 victory over Kubasaki, spoiling the debut of rookie coach Chris Eastman, who played for Kadena's 1999 Class AA champions.
"It felt good," Eastman said of taking the field against his former team. "There's something special about Kubasaki being the smaller school, the underdog, always has the uphill battle. When the success comes, it will be that much sweeter."
Eastman's wife, the former Jillian Bearden, also attended Kadena in the 1990s and is a science teacher and JV soccer coach at Kubasaki.
Around the Pacific
The 10th time proved to be the charm for Zama American's boys soccer team, which got a late first-half goal from Mike Jorgenson and held on to blank E.J. King 1-0 for its first victory.
Osan's girls improved to 5-0-2 with a 3-0 home shutout of Daegu American, which suffered two more injuries to starting defenders, making it four total.
Andre Bugawan of Matthew C. Perry and Elijah Gamble of Nile C. Kinnick found themselves tied at 15 goals each, best for boys in the Pacific. They led their teams to victories, Perry 3-1 at Yokota and Kinnick 7-5 over Edgren.
On the Okinawa track, a rare dead heat was scored in the boys 300 hurdles, as Jeremy Howell and Anthony Tarver were each timed in 44.92 seconds in the OAC's weekly triangular at Kubasaki's Mike Petty Stadium.