Prep athletes return to practice fields in Europe
by
Kent Harris
September 11, 2020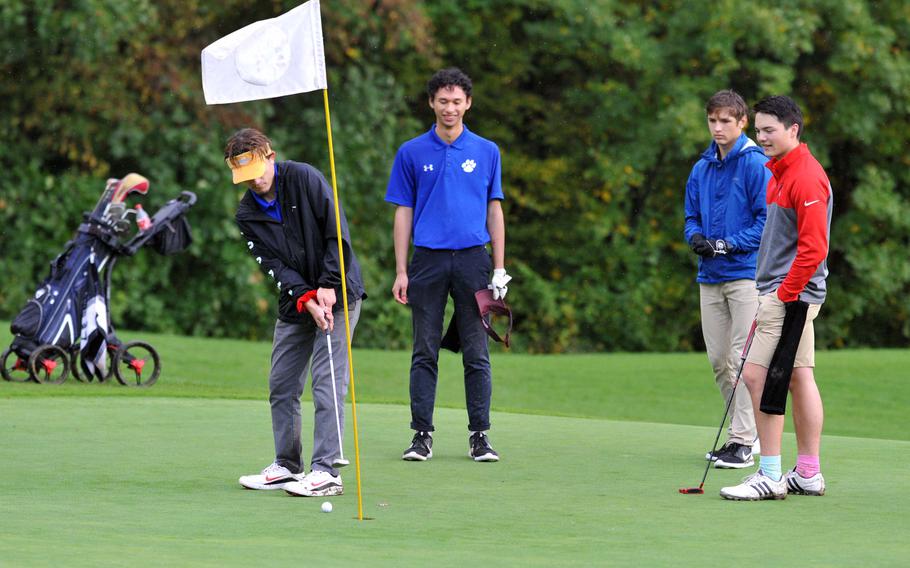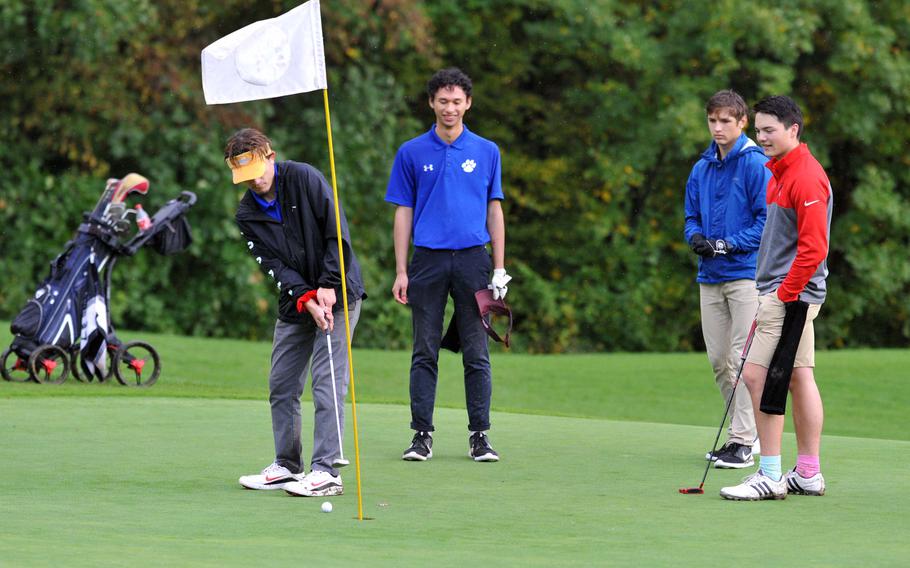 Stars and Stripes is making stories on the coronavirus pandemic available free of charge. See other free reports here. Sign up for our daily coronavirus newsletter here. Please support our journalism with a subscription.
Almost seven months after the last DODEA athletics event overseas, practices resumed this week in Europe for a slimmed-down version of the traditional fall sports season.
Football and volleyball are out due to concerns about the spread of the coronavirus. And it appears that — at least for now — competition among rival schools will only happen in person in Germany. But golfers, cross country runners, tennis players and cheerleaders are all back to perfecting their skills.
To most observers, though, it's certainly not life as it was before a pandemic wiped out DODEA's entire spring sports schedule. That's especially true for areas such as Italy, England, the Benelux and much of the Pacific theater where competition — if and when it occurs — will be done remotely.
DODEA-Europe hopes that at least some football and volleyball players will be interested in a new competition that's in the works. The European Games will feature small co-ed, boys and girls teams competing in a series of events, with scores compared against other teams from other schools. Some schools will have multiple teams.
Kathy Clemmons, DODEA-Europe's athletic director, said that while many students and parents might want everything to work as it did before, that's not going to happen unless COVID-19 is conquered. The school system needs to keep its student population healthy so their military parents also remain fit enough to carry out their missions. That's the primary reason that the start of practices was delayed until after students successfully returned to school for two weeks.
"We have to bring a different perspective to our students," Clemmons said. "This is not like before. We want you to be healthy physically, mentally and emotionally.
"We think one of the ways to do that is being part of a team."
A few schools in Europe are still only providing virtual education. That's the case with more schools in the Pacific. And if schools aren't open, sports won't be played. Students in Okinawa are set to return to classrooms on Sept. 21 and that appears to be the first day that any athletes in DODEA-Pacific will be practicing.
Football and volleyball were canceled across DODEA because it was deemed impossible to properly keep social distance recommended to avoid spreading the virus. That left sports where it's easier to maintain distance.
"I call cross country the ultimate social distance sport," joked Shannon Daniels, who heads Ansbach's team. "If someone comes within 6 feet of you, run faster."
Daniels said his runners will have to meet specific qualifying times to get onto a bus this fall to take part in competitions against other schools. The first series of meets are scheduled Sept. 26.
Only schools in Germany will be battling against each other in person, though, Clemmons said. In order to eliminate overnight stays – with students often sleeping close to one another in school classrooms – travel was eliminated in DODEA's West and East districts. Only a few locations in those districts – such as Aviano and Vicenza – would be close enough to each other to avoid long bus rides or overnight stays.
Clemmons said there may be a few exceptions in the West, with schools such as Lakenheath and Alconbury and SHAPE and Brussels able to play each other.
But most cross country competitions in the West and South regions will be conducted remotely. Teams will each run on home courses and compare results with each other. Results might vary depending on courses. But Clemmons said that while the first three meets — Sept. 26, Oct. 10 and Oct. 17 — could offer some variation, the virtual finals on Oct. 24 would only be held on base tracks, ensuring some neutrality.
Meanwhile, schools in Germany will be mirroring those competitions in person, with a championship race held Oct. 24 in Baumholder.
Tennis players outside of Germany are not so fortunate. They can't compete remotely. So their only competition during the season will be against their own teammates. Those playing in Germany will eventually face off Oct. 22-24 for the championships. A final for golfers in Germany kicks the postseason off Oct. 7-8.
Kevin Lehde, Aviano's athletic director, said the travel and interaction with students from other schools seem to attract many students to play on teams. So at least some might lose interest if they're essentially competing in intramurals.
Clemmons understands that sentiment and said she's not happy with the limited competition. But she said it's the best the organization can provide in the current circumstances. And it's possible that the current schedule might be curtailed even more if large outbreaks pop up.
Nathan Brewster, Ramstein's golf coach, has a son who runs cross country. He said he feels especially bad for seniors who won't get to finish out high school playing football.
"But as a teacher, I'm really glad to be back in the classroom. And my students seem to feel the same way."
His golfers don't share clubs, can't touch flag sticks and have been told to keep their distance while teeing off and on the greens.
Still, he says they're obviously glad to be out there practicing.
"I've had more interest than normal," he said, meaning that he'll have to make cuts.
Amy Driscoll, the athletic director at Naples, said that while everyone involved in high school sports wants more than they are going to be getting, perspective needs to be maintained.
"Our first priority right now is keeping the kids in school," she said. "Keeping the schools open. These are challenging times. If we can add the athletic piece onto that, that's just an attractive bonus for them."
Harris.kent@stripes.com Twitter: @kharris4stripes