Boys basketball AOY
Pigge to leave Europe with three titles, taste for bigger things
---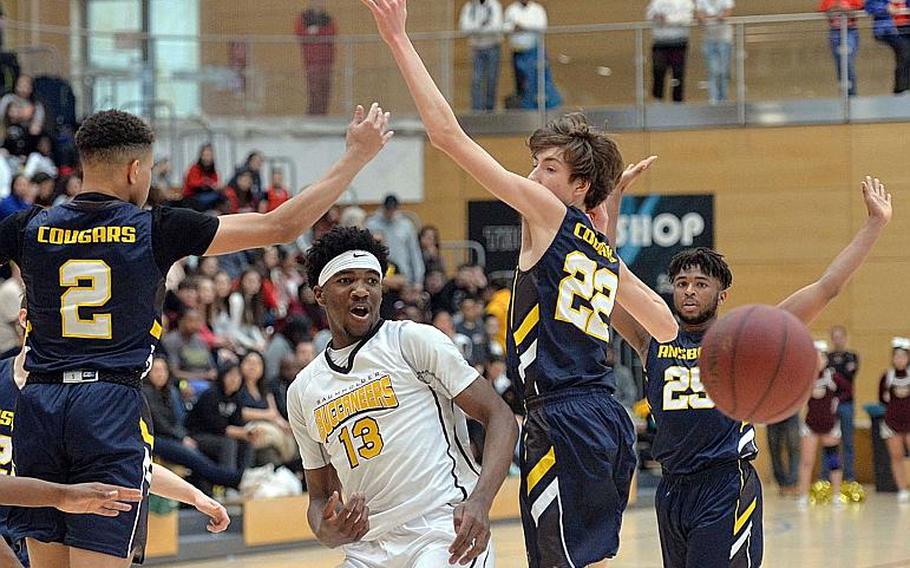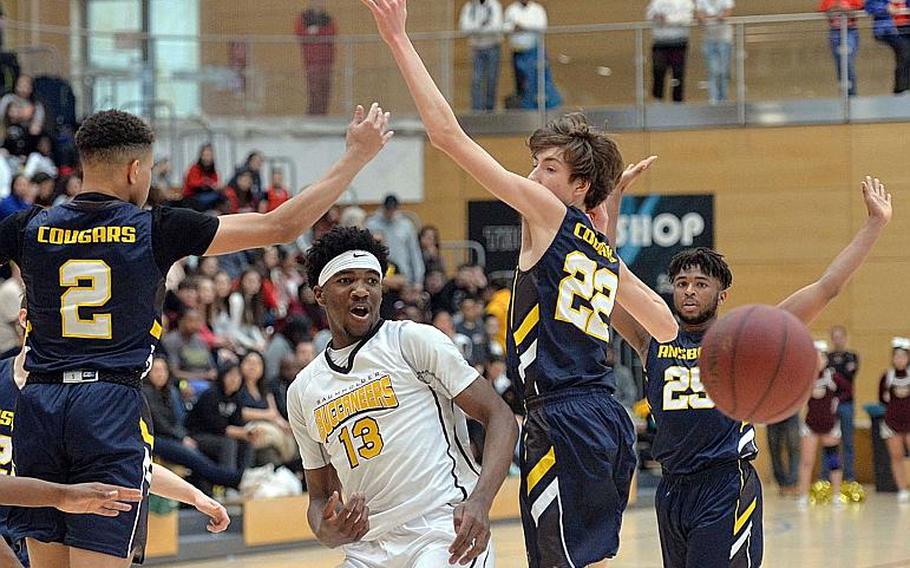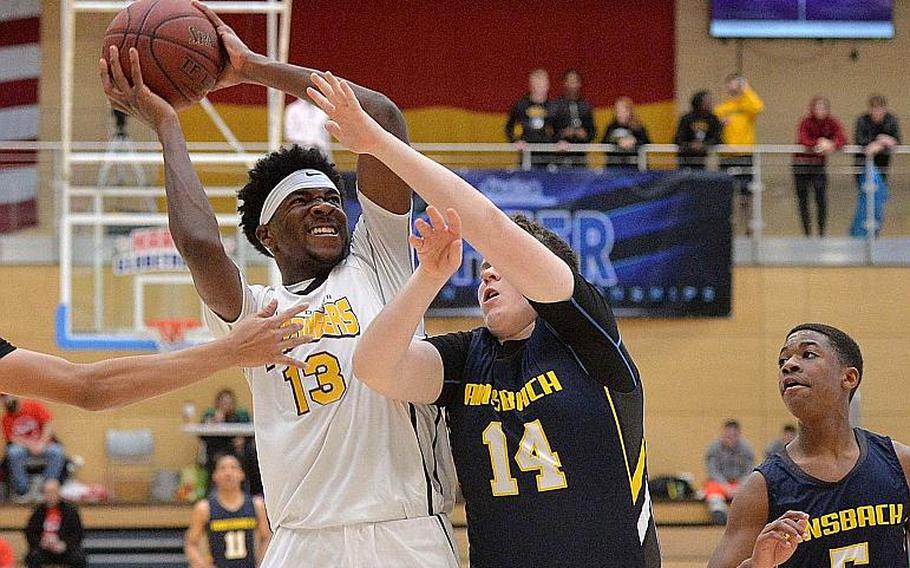 Having already established himself as the best player in DODEA-Europe boys basketball, Baumholder junior Chandler Pigge has been more interested in what he needs to improve.
Focused strictly on the DODEA-Europe level, there's not much to critique. Pigge averaged a 28-point, 12-rebound double-double this season, adding six assists, five steals and a blocked shot per game. His efforts led Baumholder to a third straight DODEA-Europe Division III championship. And for a second straight season, Pigge is the Stars and Stripes boys basketball Athlete of the Year.
But Pigge has larger goals in mind. The 6-foot-4 guard will move to Texas soon after the end of the current school year, immersing himself in high-level stateside travel ball before suiting up for Second Baptist, an accomplished private-school program in Houston. That path potentially leads to the rarified next phases of Pigge's promising hoops journey.
Pigge knows what it will take to get there. He's spent his time at Baumholder preparing for the opportunity even as he carried the school's hoops program to unprecedented heights. He entered his final season with the Bucs with concurrent but seemingly conflicting goals - to fully realize his power to control the game while maintaining the humility to address his remaining flaws.
"Coming in and continuing to be aggressive, but at the same time realizing that I can still get better in other areas of my game," Pigge said.
That dynamic played out constantly throughout the season. With the ball in his hands on nearly every possession, the Bucs star managed to strike a healthy balance between domination and distribution.
"Knowing when to attack, when to take over, and then when to get my teammates involved," Pigge said.
Having ushered in a nascent dynasty in Baumholder, Pigge's focus is now completely on the future, both the immediate and the more distant. Pigge said he'd like to upgrade his "quickness, speed and lateral movements on defense" as he heads into a "full summer of basketball" against opponents that are his equal in skill and athleticism. Long-term, Pigge is well aware that outside shooting is a growing point of emphasis at every level of basketball he's pursuing, and he's intent on bumping up the 31 percent rate at which he made three-pointers this season.
"People say when you can shoot the ball it's very hard to guard you," Pigge said. "If I can add my shot into my attacking, my passing ability, I feel that I can be a very dominant player at whatever level I play."
broome.gregory@stripes.com Twitter: @broomestripes
---
---
---
---