Far East soccer
Perry teams head crowded DII fields
---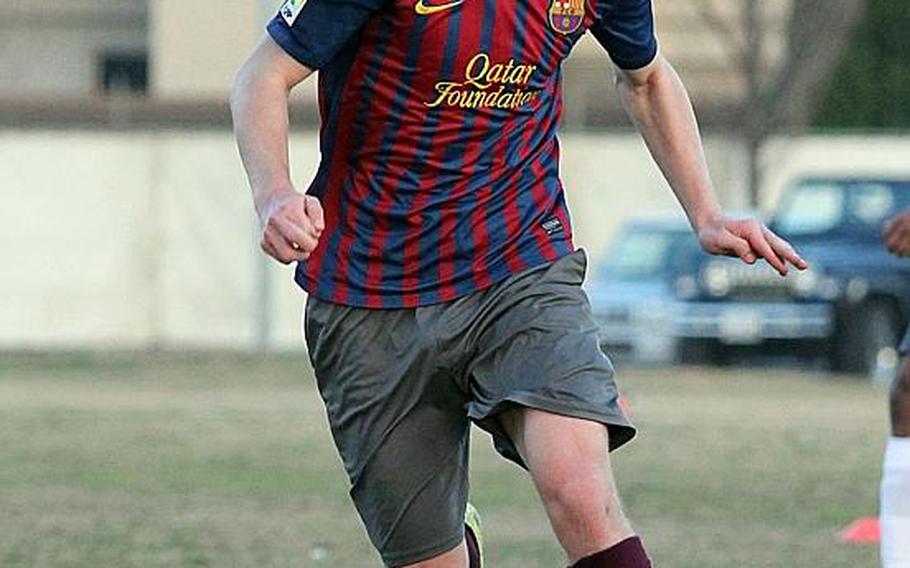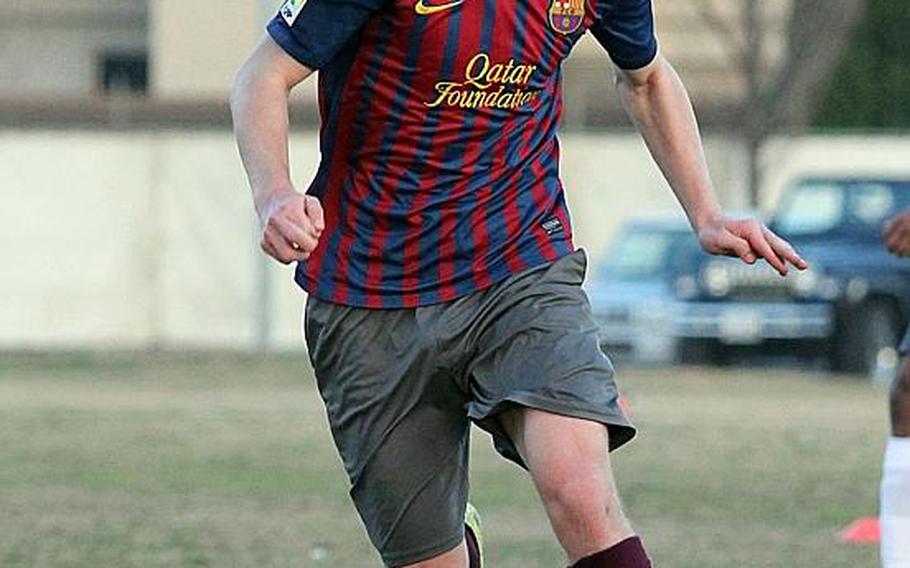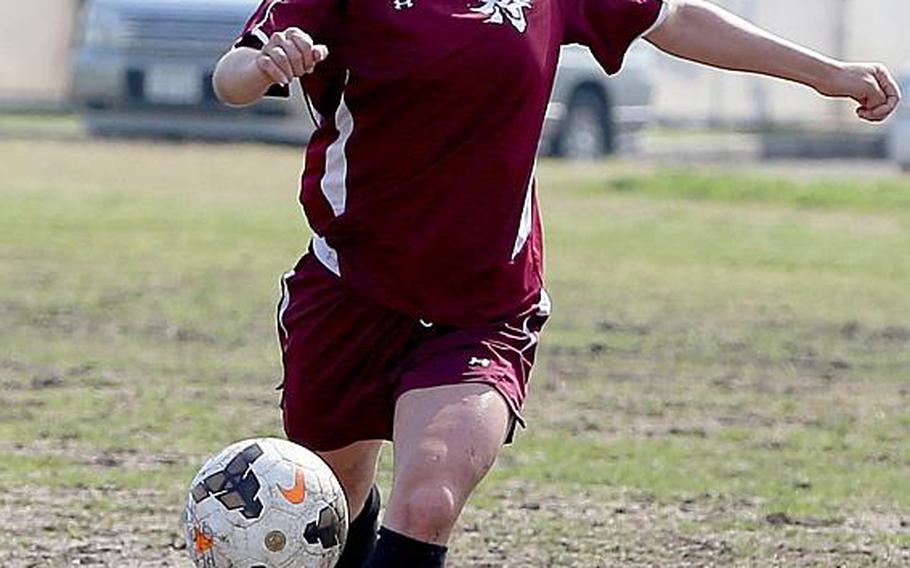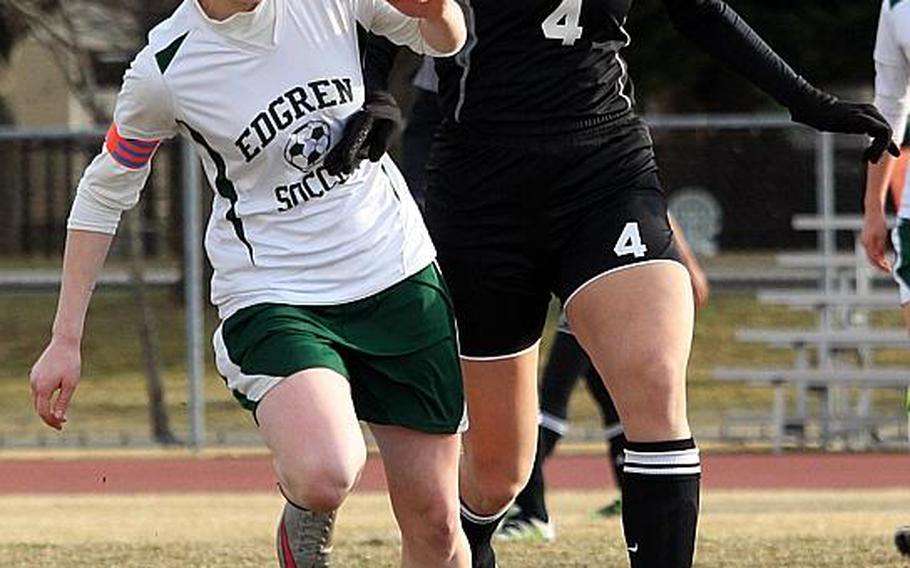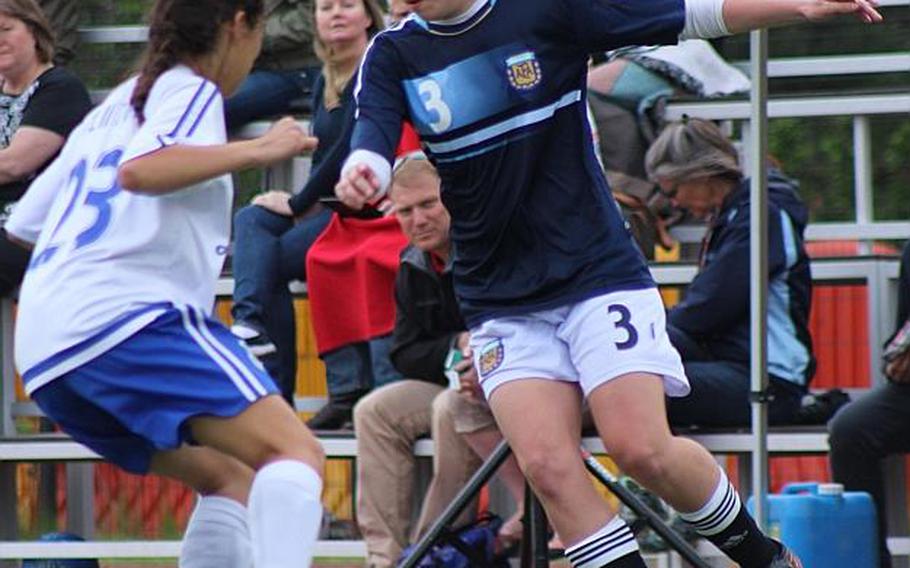 They've won five of the last six Far East titles, including the last four straight. They've not had a losing record since the 2009 season. Their prolific offense has featured Pacific single-season goal-scoring record-holder Tyelor Apple (79 in 2012), among others.
But Matthew C. Perry's boys soccer team faces an uphill battle if they're to make it five straight Division II Tournament titles, coach Mark Lange said.
"We're absolutely not favored," Lange said. The Samurai begin that title defense in a tournament which begins Monday at Misawa Air Base in northern Japan. And Lange and other coaches have described the field as "wide open" this season.
Several hundred miles southwest at Marine Corps Air Station Iwakuni, an equally competitive field takes to the pitch in the Girls Division II Tournament, with host Perry among five schools being eyed by coaches to bring home the banner.
Perry's boys bring an 11-5-1 record into the tournament
"We're a young team. There's a different feel to this team," Lange said of a squad that has four seniors but only a couple of juniors and a gaggle of underclassmen.
"It's taken much more work this season. It's definitely been a challenge. We're mostly young kids. The young showed in some of the matches we played this season."
Tyson Moore paces the Samurai with 21 goals. The team's leading playmakers include Aidan Lewis, with 14 assists, and freshman Kai Lange (14 goals, 10 assists), the coach's son and the younger brother of Samurai career goal-scoring leader Gaku Lange (154).
Despite their youth, the Samurai did reach the DODEA-Japan tournament final (losing to Yokota 2-1). The Panthers and Zama loom as the biggest threats to finally dethrone the Samurai, Lange said.
"It's going to be interesting. I'm looking forward to it," he said.
A DODEA-Japan champion doth not a Far East D-II champion make, Yokota coach Trent Anderson said.
"I have huge respect for Perry and Zama, how they manage their teams and how they play," Anderson said, adding that Osan of Korea "gave us a good game" last year as did Okinawa Christian in the third-place match. "We're looking forward to going up against the other schools."
Rain is forecast for both Iwakuni and Misawa. The boys tournament matches are all scheduled for Misawa's Hillside Stadium, which has a turfed field. The girls tournament may end up playing most of its matches at the turfed pitch at Kuga Field, an off-base facility about 45 minutes from the base.
While Perry's girls have lost once in 19 matches, coach Tige Tarleton says he's kept one eye on Osan, winner of a record eight D-II titles and champion in last month's Korea Blue tournament.
"They're kind of the Perry of Korea," Tarleton said. Hill's output is matched on Osan's side by senior Andrea Carandang (27 goals). Both teams feature solid supporting casts, the Samurai with Naomi Ziola (21 goals, seven assists) and Sakura Fleming (nine goals) and the Cougars with Madison Frazier (12 assists).
"I know they're going to bring something; they're definitely set to do some damage," Tarleton said of Osan.
Carandang and her senior teammate, goalkeeper Michele Thompson, have come up short in their bid to help Osan win its first title since 2013. While coach Sung Plourde says his Cougars have as good a chance as any, they face a handful of teams equally as hungry.
"I think we'll be one of the top four," he said. Carandang, Thompson and the rest of the Cougars "know what's at stake, they've been working hard; hopefully, the hard work will pay off."
Other teams in the hunt are Zama, Sacred Heart and defending tournament champion Yokota. Each has multiple scoring weapons, the Trojans led by Rachel Norton (21 goals), the Symbas by Joyce Skeete (12) and the Panthers by Jamia Bailey (12 goals) and Gina Dukat (nine goals, nine assists).
"Osan is one of those teams that will be difficult every year," Trojans coach Manny Duarte said. "And don't discount Yokota or Sacred Heart. They can be difficult in tournaments as well."
"This will be a dogfight," Tarleton said.
Twitter: @ornauer_stripes
---
---
---
---