Boys soccer preview
Perry's streak again seemingly in jeopardy
by
Dave Ornauer
March 23, 2017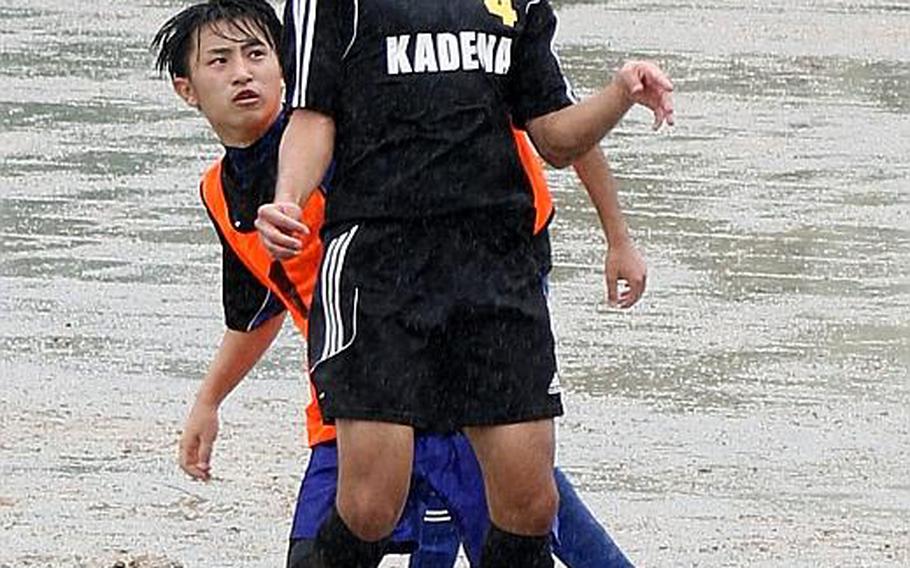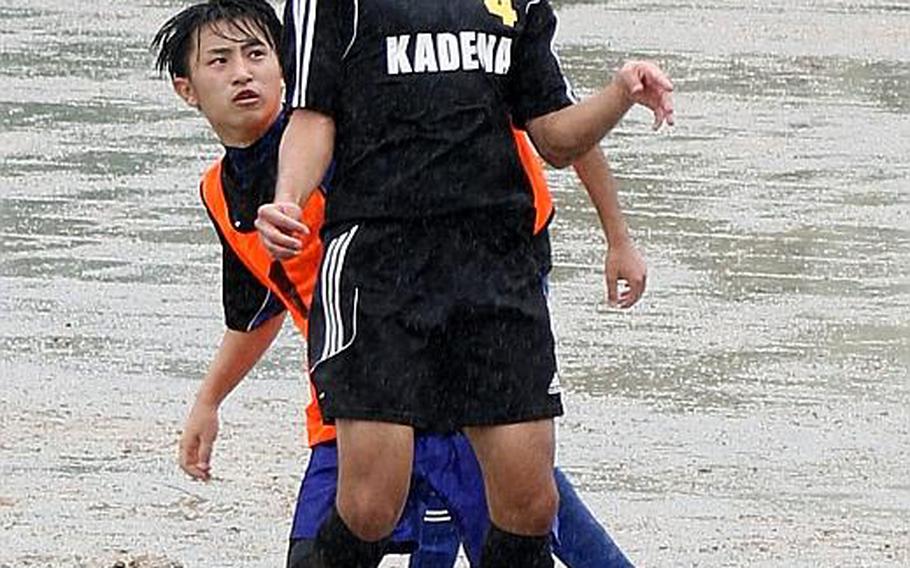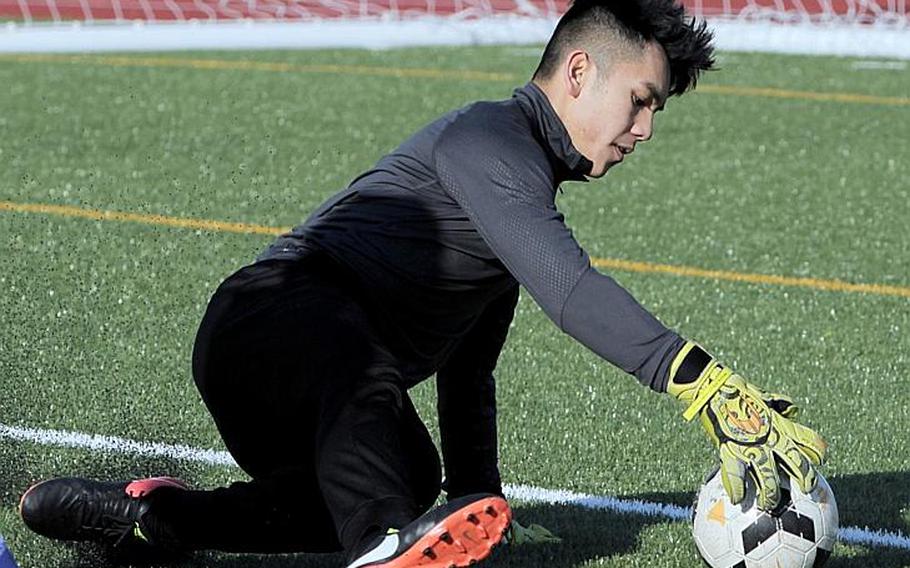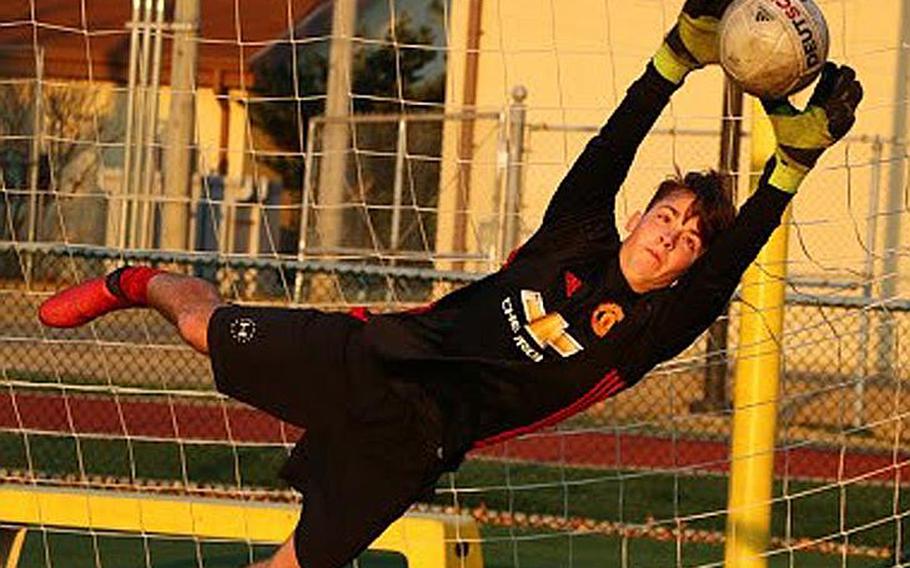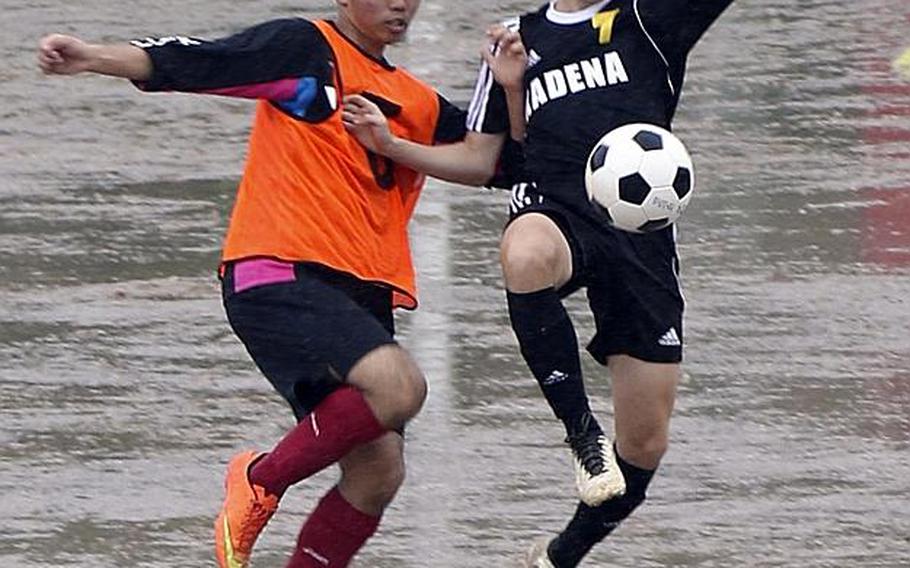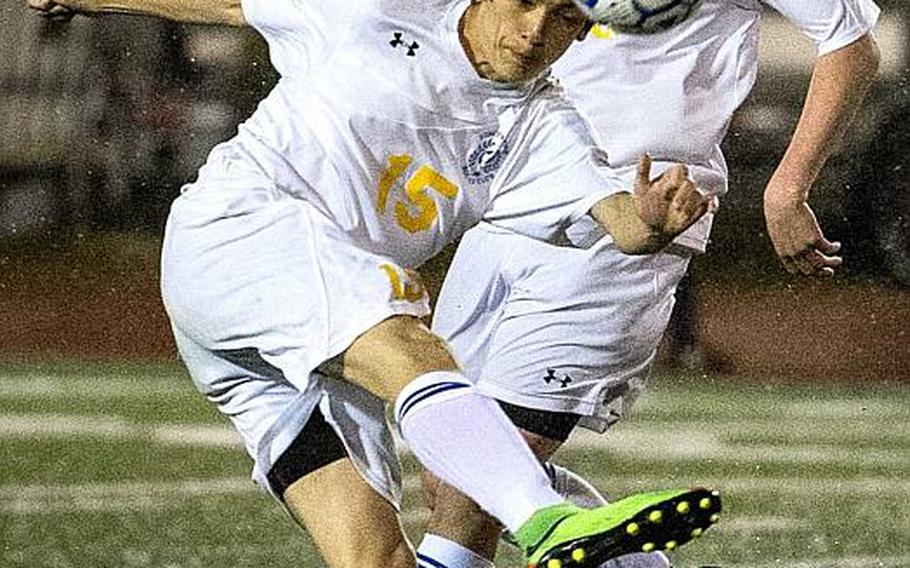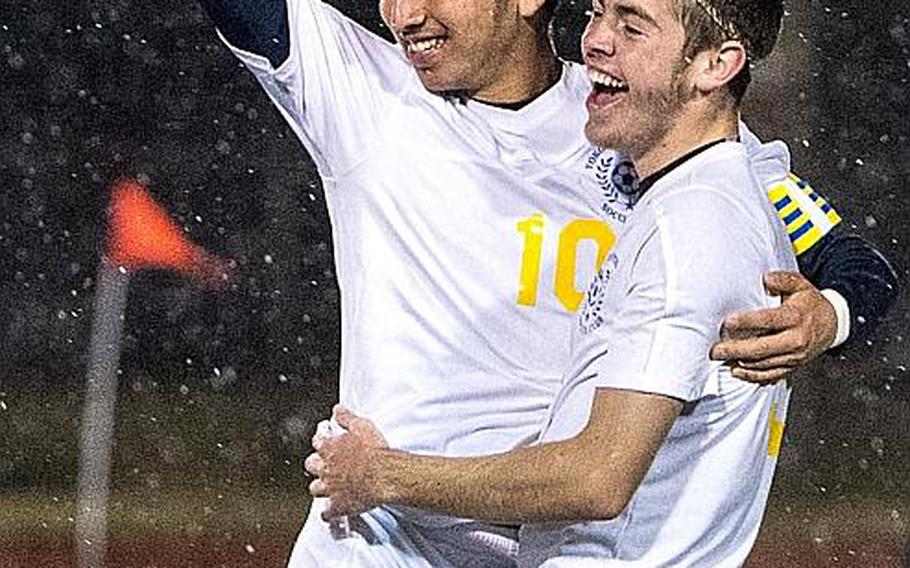 KADENA AIR BASE, Okinawa – The more championships coach Mark Lange and Matthew C. Perry win, the harder it gets to chase another, he says.
Samurai boys soccer now counts in its trophy case six Far East Division II Tournament titles, including the last five. But the deep well of talented players isn't what it used to be, Lange said, and several vacancies need to be filled before Perry can challenge again.
"We have some huge holes to fill," said Lange, in his 14th season at the Samurai helm.
Still, that's nothing new for Samurai soccer, having to replace departed stars. Perry was thought to be rebuilding a season ago, Lange said, but went 21-5-2 and outlasted Yokota 2-1 in extra time in the D-II final last May.
"We've been down this road before, we're very familiar with losing players," Lange said, adding he's been trying things, experimenting with different combinations in an effort to strike the right balance. "There's a burden on the midfielders to score now," he said.
That said, the cupboard isn't completely bare, not with Lange's son, returning D-II MVP Kai Lange, manning things up front. He had 27 goals and 13 assists a year ago and while the Samurai have opened 2-4 this season, Lange has six goals and three helpers.
Aidan Lewis returns in the middle, and newcomer Curtis Grey (four assists) has been a playmaking help already. Other adjustments include moving junior Colin Ernst to sweeper. Transfers Bradley Ponsiano (Temecula, Calif.) and Lorenzo Hernandez (WaPato, Wash.) are seeing plenty of minutes.
"That's why we have a season, to work on things to make ourselves get better," Lange said.
No matter what the experimenting yields, the Samurai should have their hands full trying to stay atop the title mountain. Yokota returns eight starters from the D-II final, while Daegu, the most improved D-II team last season, opened with two wins in its first two matches.
"Every team is gunning for us," Lange said. "We have a huge target on our backs. People always bring their 'A' game against us. It will be interesting to see how we finish."
Another team in that position is Kubasaki, which broke its Far East Division I title-match jinx of 2014-15 to finally capture that elusive championship. But to stay atop the heap will mean replacing Miles Mahlock and Imani Washington and their 51 goals and 24 assists.
"You have to replace them with the whole team (but) that's easier said than done," said Chris Eastman, returning to the Dragons' helm after taking two seasons off.
Eastman – the hero of the 1999 D-I final when he played for Kadena – says Kubasaki is looking to maintain its success in the present with one eye toward the future. Only two seniors return, with the roster containing mostly underclassmen.
"We should get better throughout this season and just continue on," Eastman said.
The Far East D-I field this year has been reduced to four teams, as Christian Academy Japan opted to go Division II, where it won a Far East title in 2002.
To one extent or another, the rest of the D-I field also has the help-wanted shingle out.
Seoul American lost eight starters, four of whom accounted for 48 goals and 28 assists. There are plenty of new faces to replace the departed, including transfers T.J. and Brenton Carver from Germany and Nathan Scheidt from Daegu, but the graduates and transfers will be "difficult to replace," coach Steve Boyd said.
Former Kadena player Travis Stevens takes the helm at Nile C. Kinnick from Robert Tiffany, who left after seven seasons. The ranks of the returning are thin, with just three starters, including senior Chon Dareing and junior Daniel Moran.
Kadena coach Mike Callahan, in his 13th season, welcomes back his son Junta, who sat out last season, and a California transfer Nao Heckerman, whose brother Kai played for Kadena several years ago. But several starters graduated or transferred, with the ranks filled by youngsters.
Twitter: @ornauer_stripes