Perry looking to return to basics, glory days
by
Dave Ornauer
August 27, 2019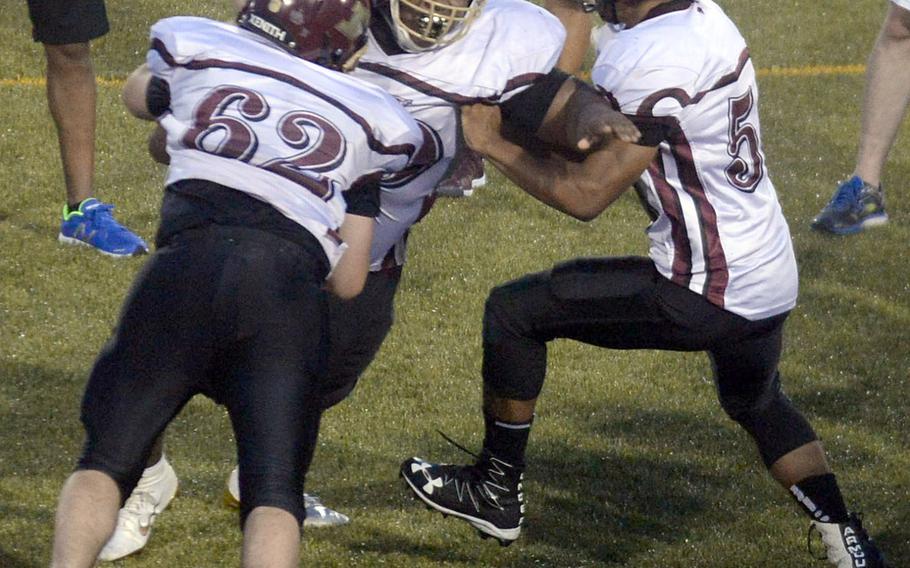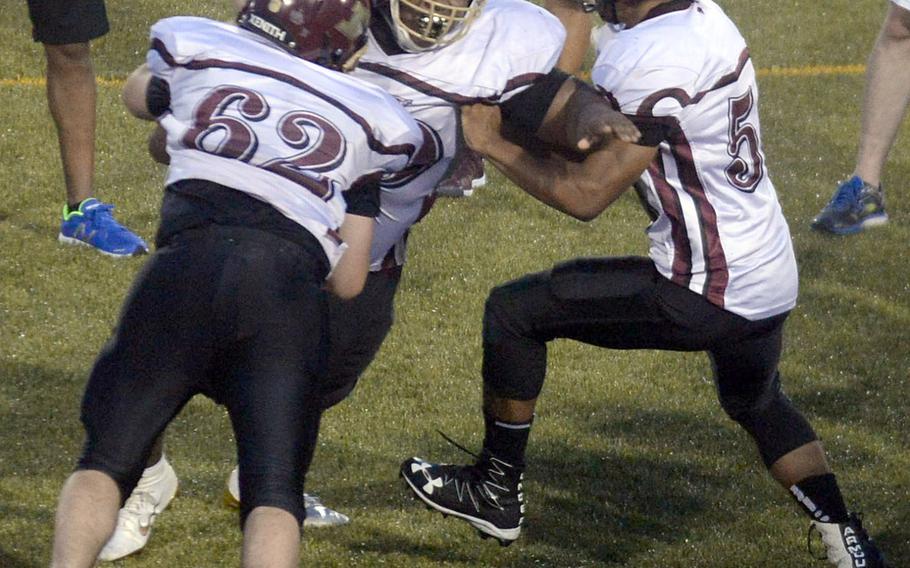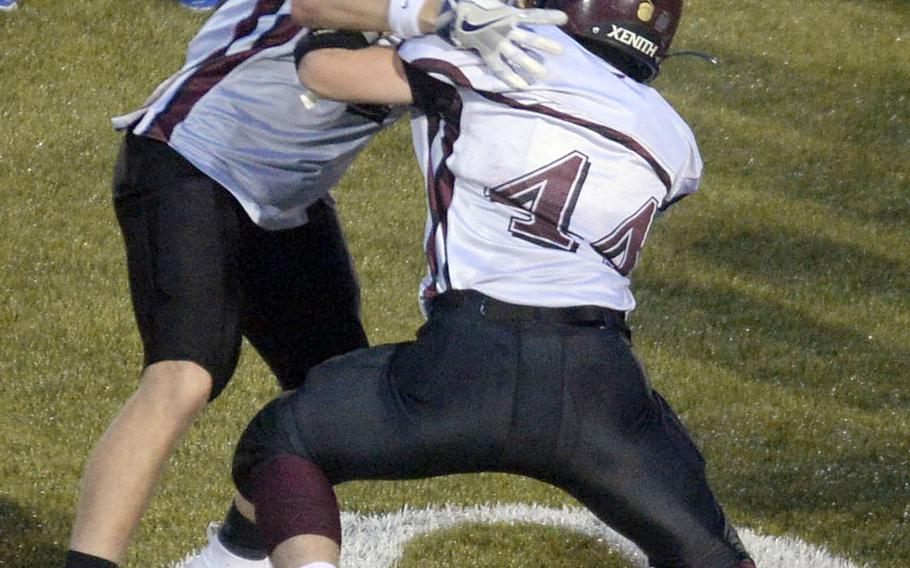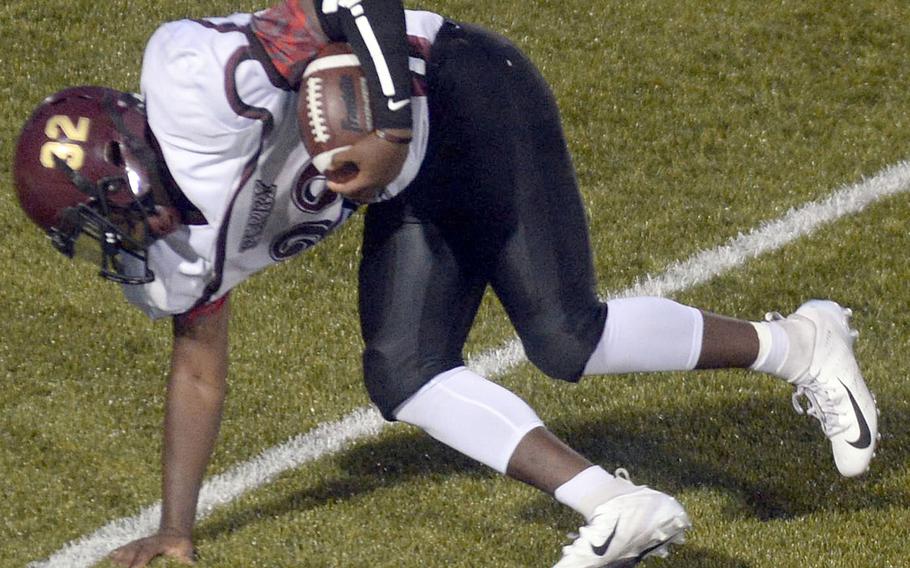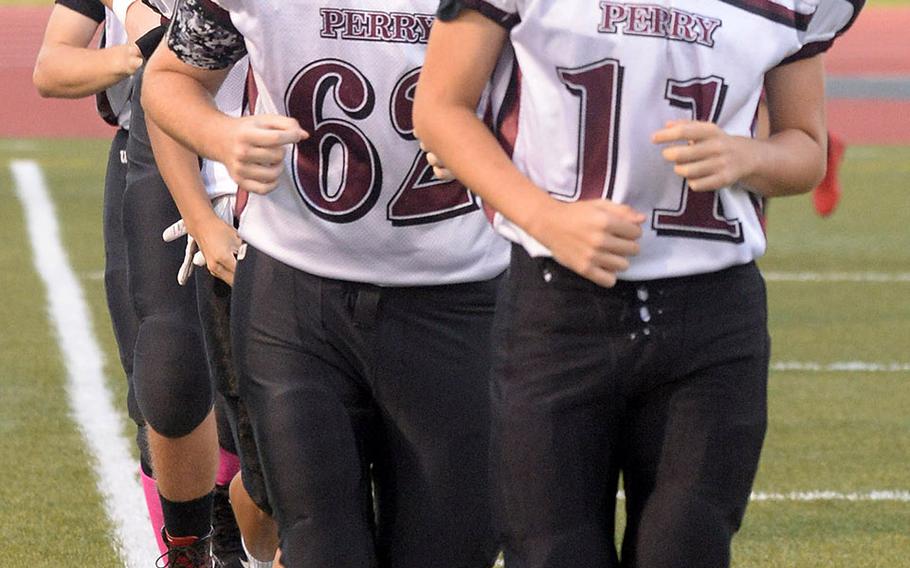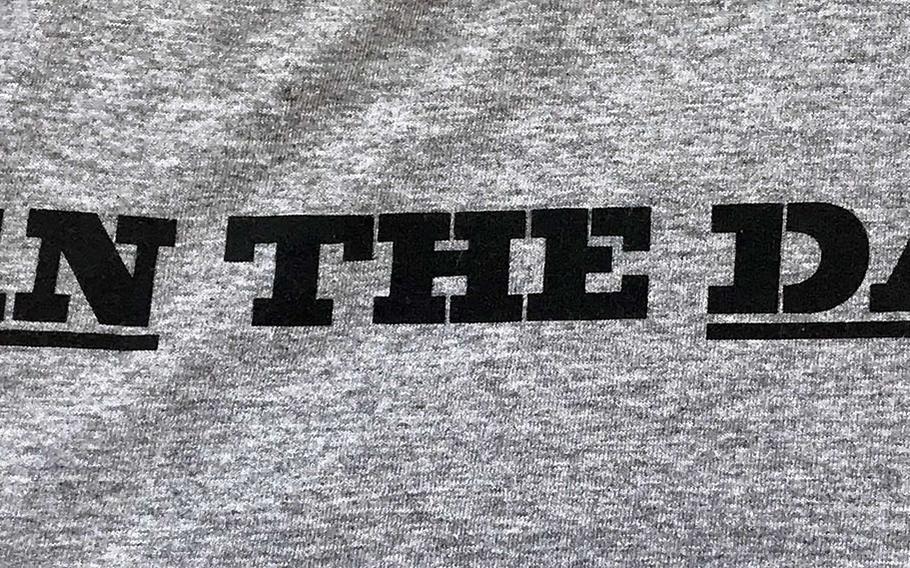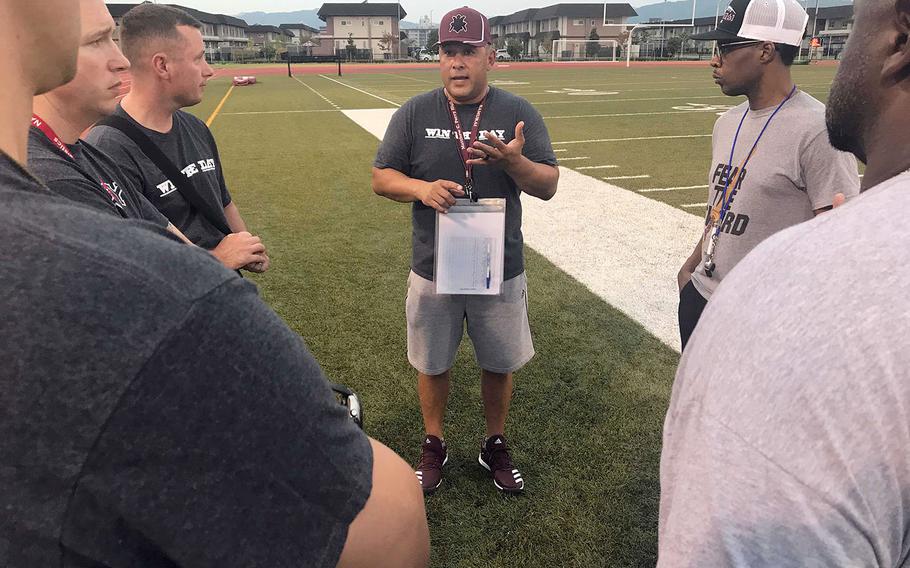 Fourth in a series of DODEA-Pacific high school football previews.
MARINE CORPS AIR STATION IWAKUNI, Japan – Sometimes, a football program finds itself the victim of its own past success.
After reaching the Far East Division II title game for two years running, winning the title in 2016, Matthew C. Perry stumbled to a one-win campaign a season ago, and now faces something of a hard scramble to climb back to the top.
"We realized last year that we had guys who were kind of happy to live off the success of the previous two seasons," coach Frank Macias said. "When it became their team, it had to be on their shoulders and it was something they were not prepared to do."
So Marshall China, the lone holdover from those heady days, and the Samurai plan to go back to basic, hard-nosed football, Macias said.
"We're simplifying things, going back to being physical," Macias said of returning to power football, the single- and double-wing sets that were the team's signature during its championship-game runs. "That's the way I like to coach."
For starters, Macias and the Samurai hit the weight room and as a result have more size in the interior. A year ago, three of the front five only tipped the scales at 130 pounds each; "hence, our inability to move the ball," Macias said.
This season, the line averages 180 pounds, he said. "For Division II, that will put us in contention," Macias said.
One of those bigger linemen is Hunter Staley, a junior, who put on 20 pounds from a season ago. "He'll be a big piece in the offensive and defensive lines," Macias said.
Robert Rogers, another junior, lines up at tight end and defensive and Nehemiya Matthews moves from running back to center.
China, the two-time reigning Far East heavyweight wrestling champion, returns to the backfield where he played two seasons ago; the Samurai had no choice but to put him in the line in 2018.
They may have more size, but Perry needs to stay healthy this season, Macias said. "We don't have a whole lot of depth; we're cross-training a lot of people," He said.
For that reason and others, the Samurai plan to not take anything for granted, China said. Too many times in 2018, he said, the Samurai would think they had a game in the bag, only to see it slip away.
"Last year, we weren't humbled," China said. "We have to stay humble. Last year, we would get to the fourth quarter and we would let up, give up turnovers. We would be close, but we couldn't finish. I don't like losing. Every game we play this season, I see revenge time."
The Samurai players spent much of the summer conditioning and full practices began Aug. 12. The learning curve remains high, Macias said, but not as steep as it was a season ago.
"We are light years ahead of where we were at this time last year," Macias said. "This group is hungry."