Prep roundup
Perry girls break through for first DODEA-Japan title
by
Dave Ornauer
April 22, 2017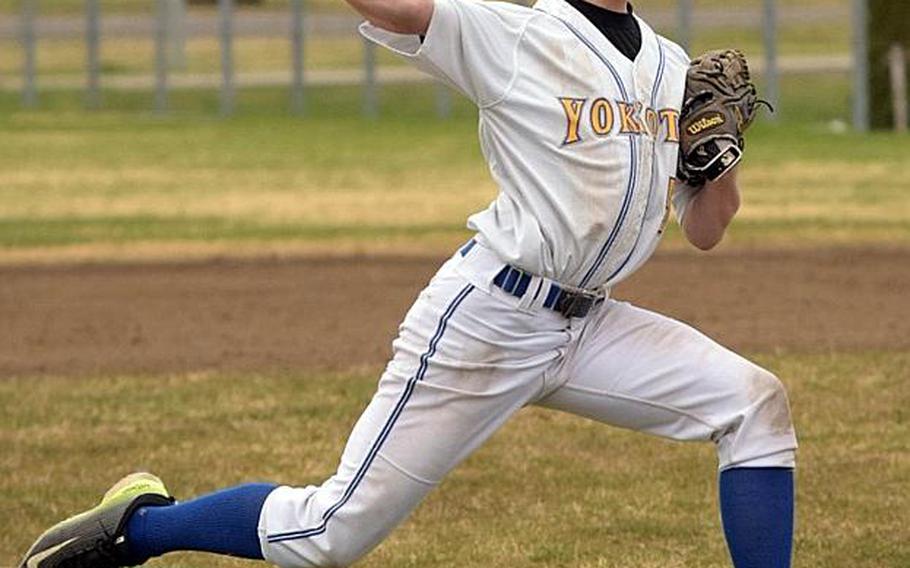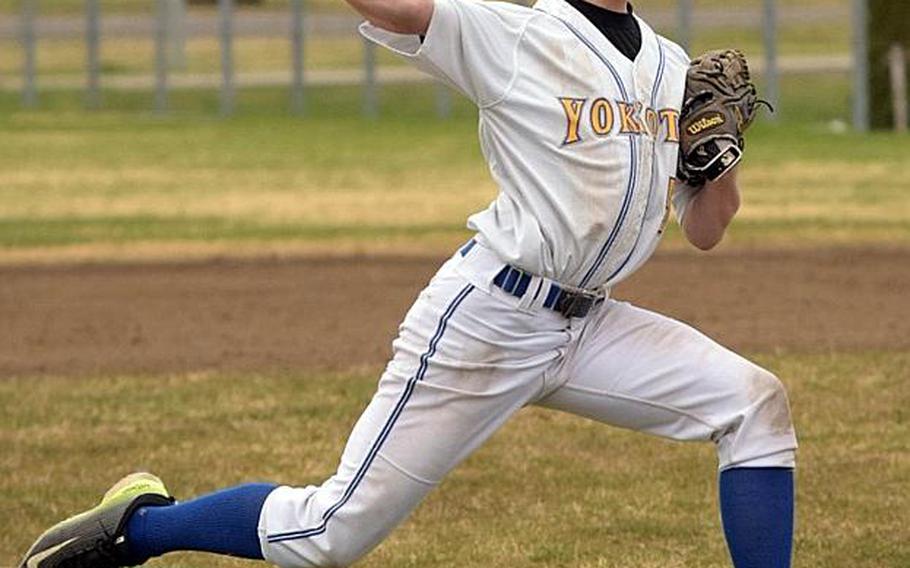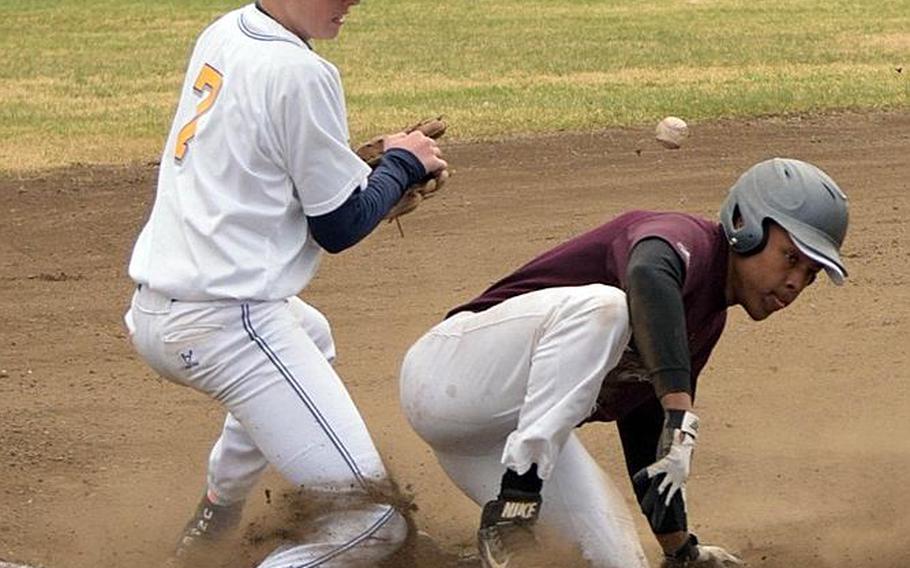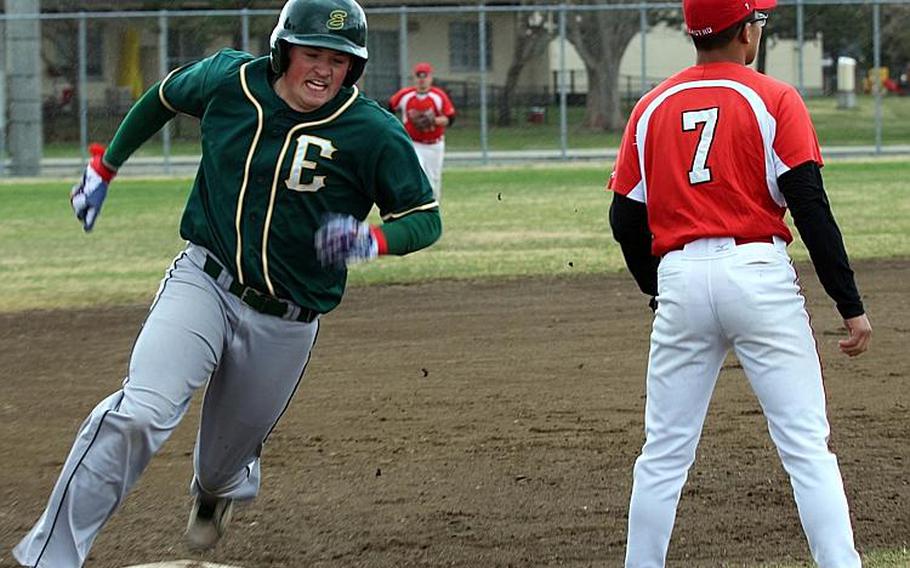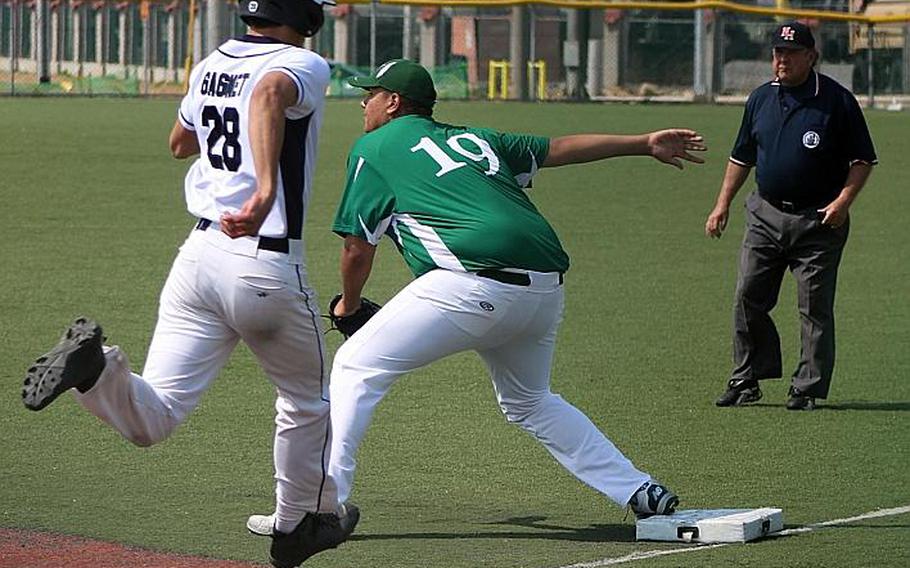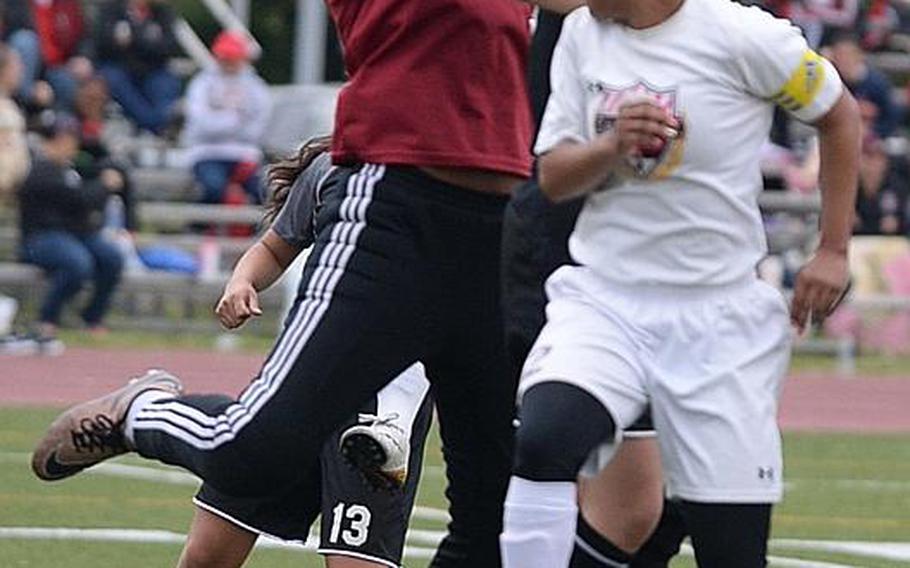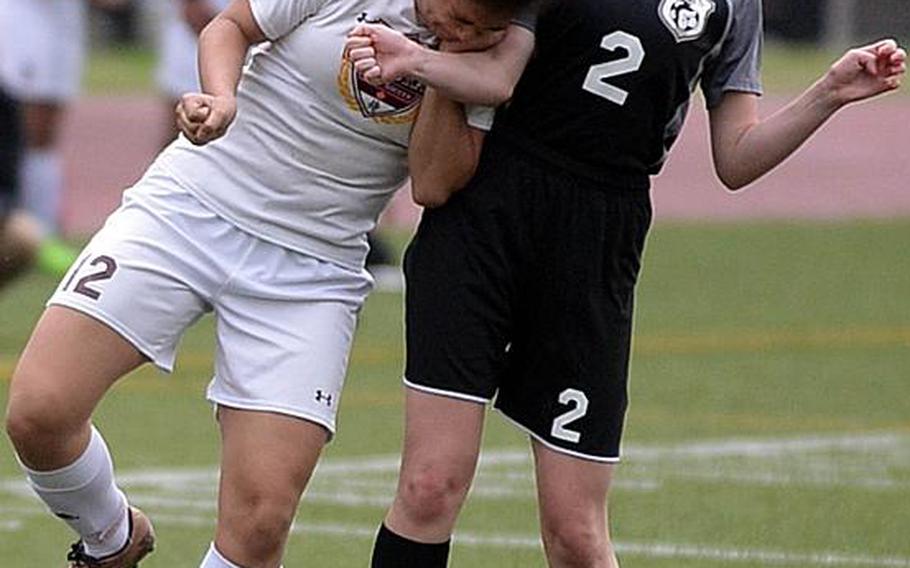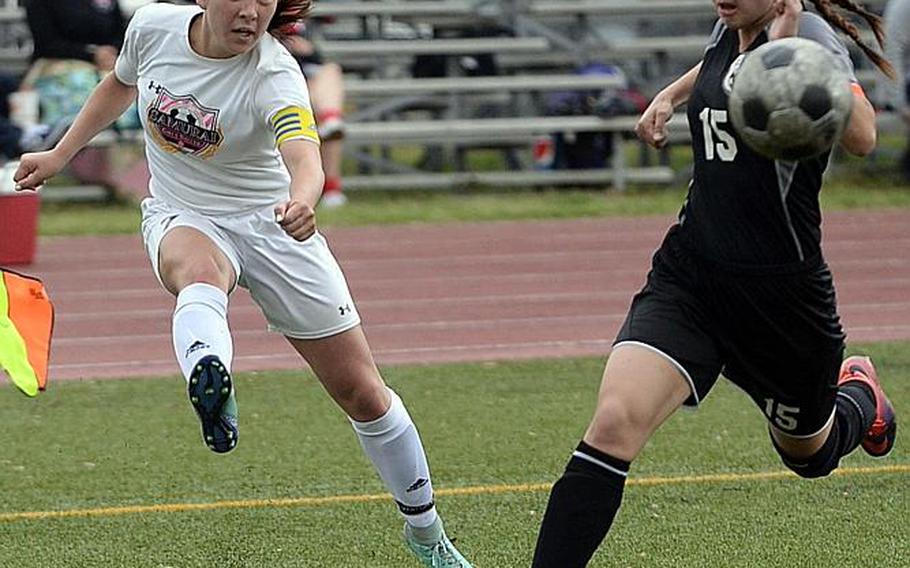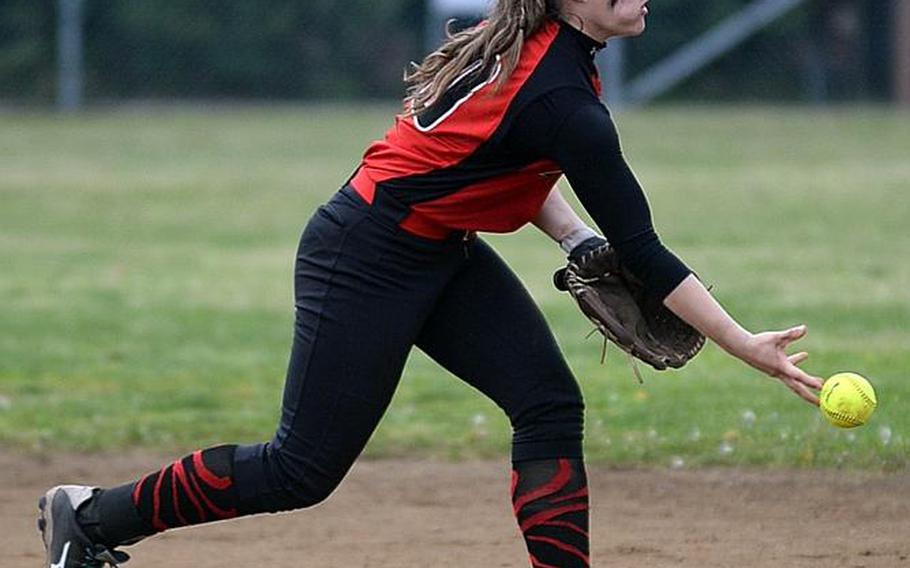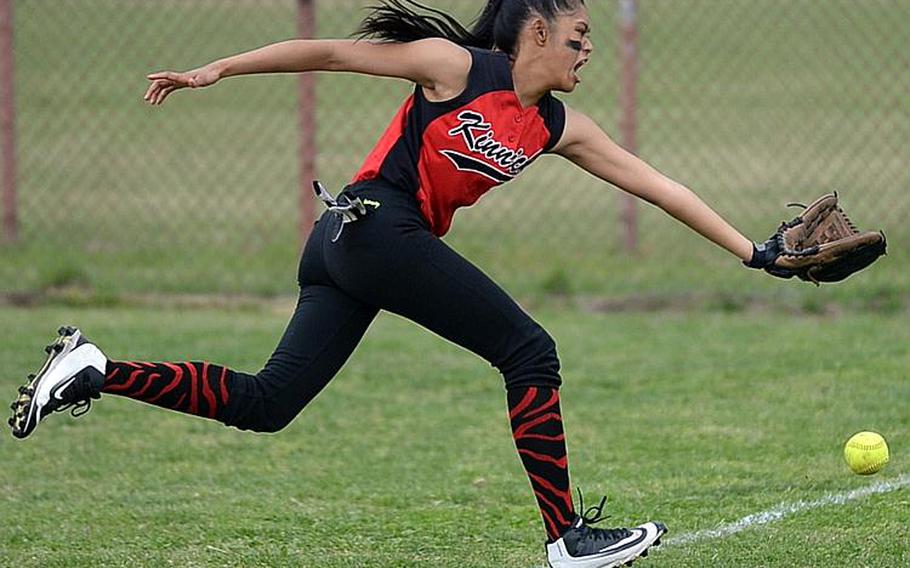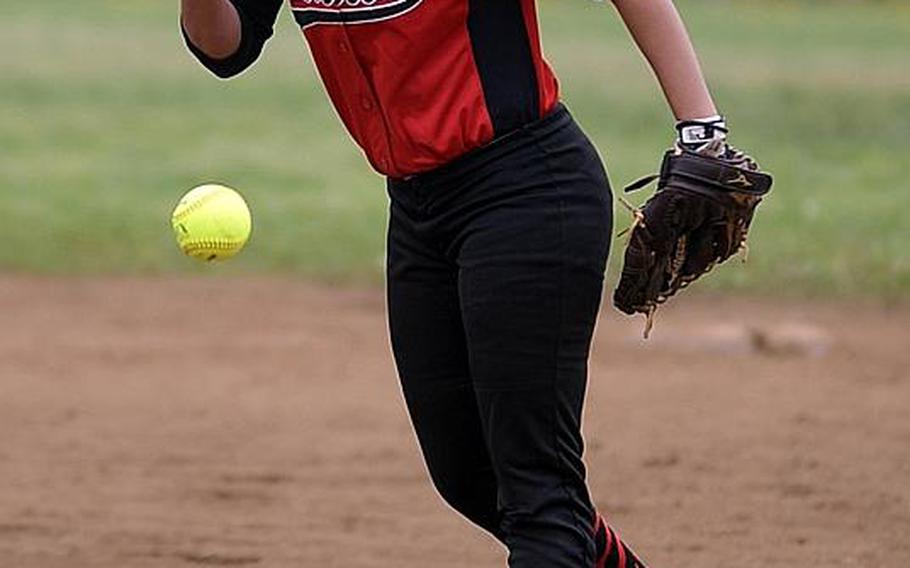 Bobbi Hill has won just about individual accolades in her four seasons with Matthew C. Perry girls soccer. She's a three-time All-Far East Division II selection and two-time tournament outstanding offensive player.
She filled one huge chasm in her resume on Saturday – her first team championship, capturing the DODEA-Japan Tournament title thanks to a 4-0 shutout of host Zama.
"Words can't describe how happy I am," said the senior striker, who has a Pacific-leading 27 goals. "I've been waiting for this. Four years. So close, but we never got it. This is great."
Hill scored a goal and assisted on two tallied by Samurai freshman Maddi Swieczkowski. Each of Swieczkowski's goals came off rebounds, with the ball coming right to her and Zama's keeper, Saige Rivers, out of position.
"Just make it. Just put it in," Swieczkowski said she was thinking on each of her scoring chances. "This feels great. It's overwhelming."
Sakura Fleming capped the scoring with her eighth goal of the season. Taniya Smith and Lebet Erhart added assists for Perry.
With the victory, the Samurai more than made up for their 5-2 defeat against Nile C. Kinnick in the 2016 tournament. Zama dethroned Kinnick with a 2-0 victory earlier Saturday in the semifinals.
New coaches, same winnning for Kinnick softball The Red Devils did not exit Zama empty-handed on Saturday. Kinnick's softball team rallied from an early 6-2 deficit, scoring 16 unanswered runs to put away E.J. King 18-6 in five innings.
Gary Wilson and Dan Joley took over Red Devils softball at midseason, but Kinnick hasn't slowed much, going through the DODEA tournament unbeaten, including the one-sided title win over the Cobras.
"We inherited a good group of solid players," Wilson said. "They hit well, they play good defense, they play well together."
Kinnick fell behind 6-2 due to four second-inning errors, "but the kids bounced right back," Wilson said after Kala Mahan and Faith Hughes each drove in five runs for Kinnick. "I'm just really impressed with them."
Wilson feels the Red Devils could make a run at their first Far East Division I Tournament title in four years. "We'll be in the hunt," he said. "But we have to continue to improve if we're going to be successful."
Schenk's goals power Panthers to boys repeat MARINE CORPS AIR STATION IWAKUNI, Japan – One thing the Panthers' two straight DODEA-Japan boys soccer titles share in common was how Yokota was missing a key player in both tournaments - in this weekend's case, Anthony Gutierrez and his eight goals.
Ethan Schenk struck twice in the first half and Keanu McElroy – the key player who missed last year's tournament – got his 10th of the season and the Panthers defense held on for a 3-1 victory over Kinnick.
"Just the fact that they came together (and) one of the guys stepped up and wanted to be the one to put it in the net," coach Trent Anderson said. "We had some really unselfish play, the ball was really moving around the pitch and that's been the key for us the last two years."
Kai Sullivan scored his 10th goal in Kinnick's losing cause.
Yokota wins sixth straight to defend title MISAWA AIR BASE, Japan – Yokota baseball finds itself on a roll, with six straight wins following a 3-7 start.
The problem was finding the right lineup combination to put the Panthers back on a winning track. "Once we figured something out, it worked out," coach Steven Ferch said.
Yokota repeated its championship of 2016, downing Zama 11-2 to complete a 4-0 weekend run.
Yokota allowed just five runs and the pitching recorded two shutouts over the weekend, with Troy Barnes coming through huge in a handful of clutch situations, Ferch said. "His baserunning instincts are just incredible; he's come a long way," he said of Barnes.
He was particularly pleased with the clutch hitting and play of Sotah Silversmith, Sean Caffrey, Nathan Rundle and Jack Winkler, and feels his team might have it in them to make a run at three straight D-II titles. "We just have to keep working hard, keep hitting and playing solid defense," Ferch said.
Kadena girls run table at ASIJ festival TOKYO – Kadena's girls soccer came through with flying colors in their own dress rehearsal for the Far East D-I tournament next month.
The Panthers outscored five opponents 15-1 over two days and went unbeaten in the American School In Japan girls soccer festival. Kadena is seeking its first D-I Tournament title since winning its third straight in 2006.
Kubasaki, the three-time defending D-I champion, had a bit of a tougher road, winning three matches by shutout but going twice to penalty kicks: beating Christian Academy Japan 4-2 and losing to host ASIJ 4-2.
ASIJ's Sease breaks his own 800 record again YOKOTA AIR BASE, Japan – American School In Japan senior 800 specialist Britt Sease broke his own Pacific record for the second time this season, clocking 1 minute, 51.89 seconds on Saturday at Yokota's Bonk Field. That's .78 seconds better than his previous best, 1:52.67 on April 15.
Twitter: @ornauer_stripes