PBA's Pedersen takes on best of Kadena in bowling challenge
by
Dave Ornauer
July 10, 2005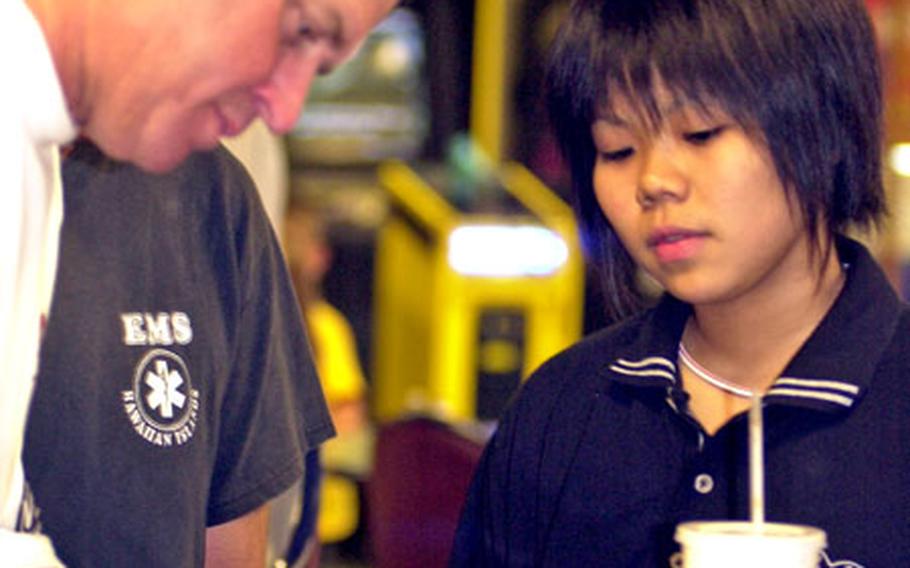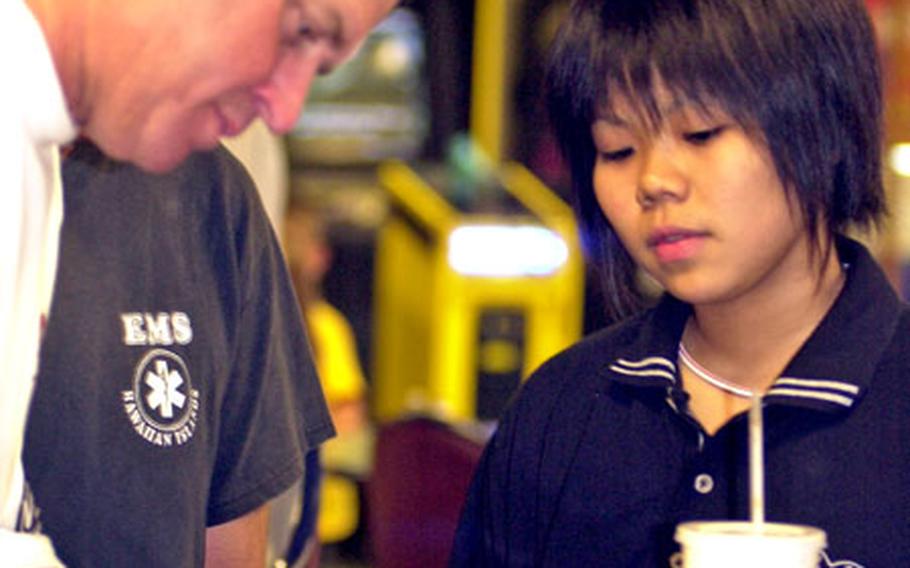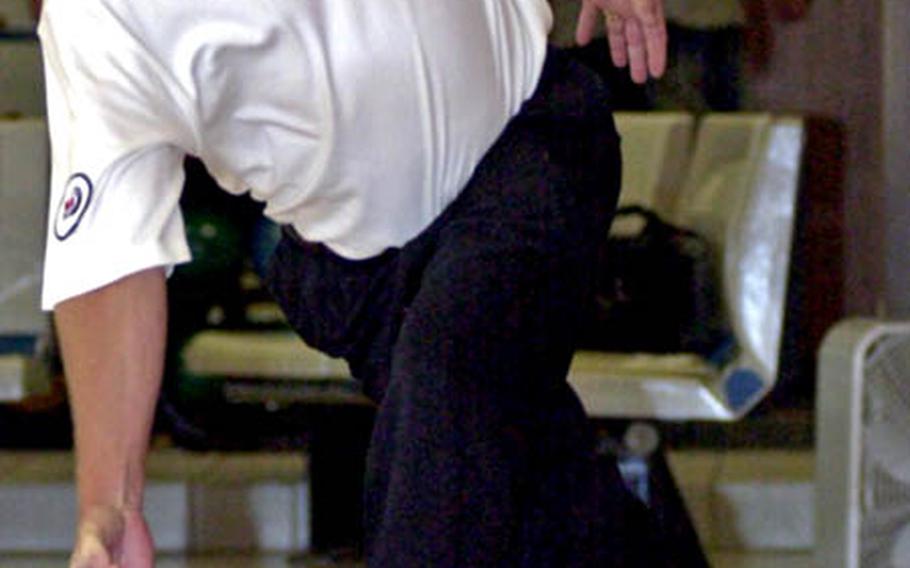 KADENA AIR BASE, Okinawa — Bowlers of all ages got to enjoy a special appearance Friday by a professional, Randy Pedersen.
The 25-year PBA Tour veteran and color analyst on ESPN's telecasts took on the base's top bowlers in a "Beat the Pro" challenge, the final event in the 43-year-old Pedersen's weeklong visit to the largest U.S. air base on the Pacific Rim.
One Kadena airman almost beat the pro. Pedersen edged Donnie Benson 201-199 after Benson won a rolloff with Justin Pace to get into the match.
Benson took an early 22-pin lead after Pedersen opened the first two frames, chopping on 1-2-4-6-10 splits. But Pedersen rallied with five straight strikes and hung on after making spares in the ninth and 10th frames. Benson could have won with three strikes in the 10th, but left the 4-pin on his second roll.
"I threw a good ball. They just didn't all fall," said the disappointed Benson, 30, a staff sergeant with Kadena's Detachment 3, 25th Information Operations Squadron.
He earned a $300 prize for winning the elimination tournament and the right to bowl against Pedersen. Pace won $200 and Rob Sobolewski, who finished third in the tournament, pocketed $150.
"It [the final] was a great match," Pedersen said. "I made two bad shots in the ninth and 10th and gave him a chance."
"I enjoyed the hell out of it," Benson said.
More than 400 people packed Emery Lanes, Kadena's 34-lane facility for the evening's activities. Pedersen said, "If I can give them a little taste of home, it's all worth it to me."
"It's a privilege to be here, and the hospitality has been second to none," said Pedersen, who began a monthlong tour of bowling facilities throughout Japan with his stop at Kadena.
Pedersen arrived last Monday, and spent the afternoons and evenings conducting instructional clinics to youth and adults at both Emery Lanes and the tiny Skoshi Bowl facility next door.
Most mornings, he spent playing golf — his other self-declared passion — with airmen assigned to Kadena.
As they were finishing a hole and walking toward a tee on Wednesday, Pedersen recalled hearing the sound of F-15 Eagle fighter-interceptor jet aircraft flying overhead.
"One of the guys turned to me and said, 'That's the sound of freedom,'" Pedersen recalled. "That put the whole visit in perspective for me. I was in awe of watching those jets."
Pedersen has made several visits to U.S. facilities on the Pacific Rim the past three years and calls overseas bases "almost better than home."
"It's safer here, and the people are nice and polite," he said. "And the way everybody's opened their arms to me and take care of me. I feel like a real celebrity here."
Base personnel swung to him, lining up for autographs and crowding around Lanes 25 and 26 to watch the finals of the "Beat the Pro" competition as well as an exhibition Pedersen put on with a handful of Japanese teen bowlers from Okinawa City, just outside the base.
"It was great that he came out, to show support for us," said John Ingoglia, a staff sergeant assigned to Kadena's 718th Aircraft Maintenance Squadron.
Officials with Kadena's 18th Services Squadron said they were pleased by Pedersen's appearance.
"We're very happy to have him. He's a great ambassador for the sport of bowling. And the turnout has been humongous," said Ken Miller, Emery Lanes' assistant manager.
"We'd like to keep him coming back, as many times as possible," Miller said. "Our goal is to get him to other bases in Japan and Korea, Army, Navy and Marine bases."
---
---
---
---