Panthers secure top playoff seed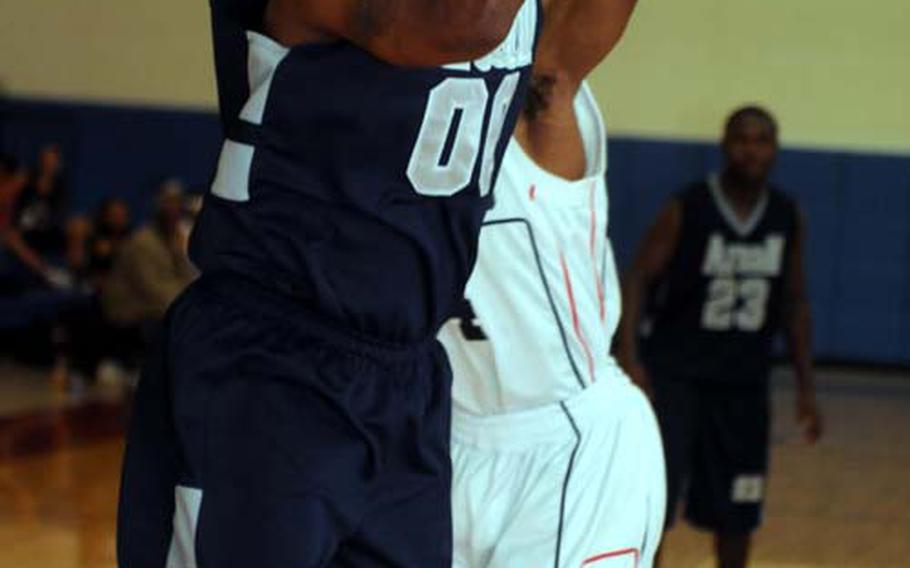 Jayson Brunson and Guam High are where they want to be, perched as the No. 1 seed entering next week's island boys basketball playoffs. But coach Joe Taitano says the Panthers' work is just beginning.
Brunson recorded a triple-double in points (18), rebounds (12) and assists (12) and added five steals as Guam High (11-2) closed the regular season Saturday, winning 56-41 at Father Duenas Memorial.
The victory gave Guam High an 11-2 record, its best Independent Interscholastic Athletic Association of Guam regular-season mark, along with the top seed entering next week's IIAAG playoffs. Guam High lost a heartbreaking final 52-50 to St. Paul Christian last March.
"I feel good in terms of what we've done," Taitano said, referring to the Panthers getting things done on both ends of the court. "I feel we're a lot better team than we were last year."
But to show it, the Panthers must get through the early playoff rounds — they host on March 16 a team to be determined in the quarterfinals — to reach the semifinals and championship on March 18 and 20 at the University of Guam Field House.
"Getting the kids motivated and going and focused at all times," Taitano said of the challenge. "If we can hang for another two weeks, we have a possibility of winning the championship."
Derrell Brunner added 14 points and Paul Floyd 12 for Guam High, which led the Friars from start to finish Friday.
Guam High has never won an IIAAG title, but has one Far East basketball tournament title to its credit, winning the Class A crown in its first year of existence, 1997-98. The Panthers took sixth in the Class AA Tournament last month.
Osan men, Humphreys women reach championship tilts
A balanced scoring attack helped Osan Air Base's men rally from a 15-point second-quarter deficit to down Joint Region Marianas A 67-63 in Saturday's champion-bracket final of the 2010 March Madness Pacific Regional Basketball Tournament.
Camp Humphreys' women, two-time Koreawide post-level tournament champions, reached Sunday's final, leaving nothing to chance in routing host Andersen Air Force Base 78-57 in Saturday's winner final.
Osan's men awaited the outcome of an all-Guam knockout bracket final between JRM-A and Budweiser. Humphreys was to face the winner of the Yokota-Andersen knockout bracket final.
Prep strikers make big splash in rain at Samurai Shootout
Penny Lake Field resembled just that, a lake, during Saturday's final matches in the Matthew C. Perry High School Samurai Shootout soccer tournament at Marine Corps Air Station Iwakuni.
The facility was built on reclaimed land and is actually located several feet below sea level, next to a seawall on the base's south side. Whenever it rains — as it did, hard, all night Friday and all day Saturday — Penny Lake has a tendency to flood.
"The field is under water. The squeegees are out. But we're playing," Perry boys coach and tournament organizer Mark Lange said Saturday morning during a break between matches when he and other helped push water off the field.
"Someday, we'll play a game in the sun. I know it," E.J. King boys coach Steven Casner said.