Three with DODEA-Pacific ties playing soccer at Pacific
by
Dave Ornauer
January 25, 2021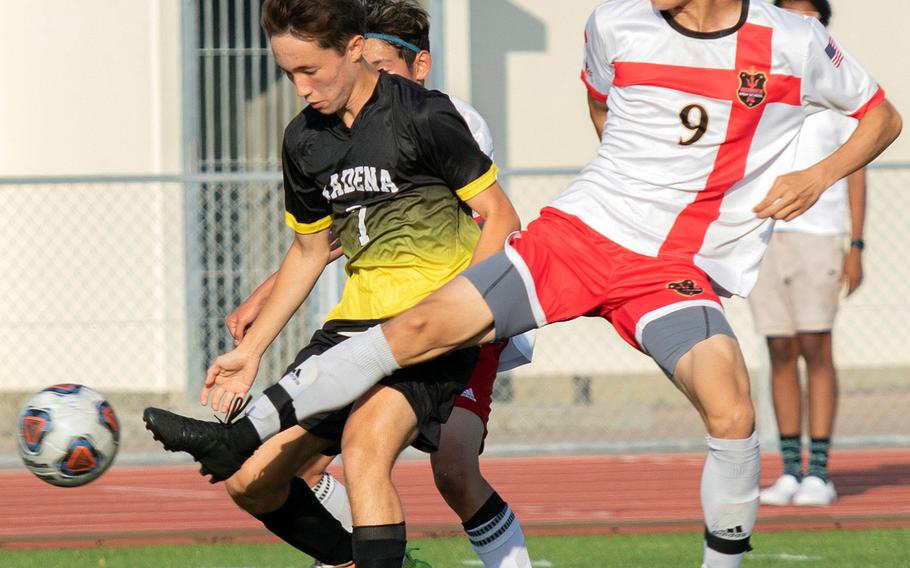 A quick glance at the University of the Pacific's men's soccer roster might give one the idea that someday soon, it might rename itself the University of DODEA-Pacific.
Three who either played for a DODEA-Pacific high school team or with ties to a DODEA-Pacific coach are on the roster of the Tigers, of the Division I West Coast Conference.
-- Kai Lange, Matthew C. Perry Class of 2019, is a 6-foot-2 forward who scored 173 goals in four seasons for the Samurai, including a Pacific-record 85 for both genders in 2018. He's a three-time All-Far East Division II selection, winner of the D-II Most Valuable Player award in 2016 and Golden Boot in 2018. As a UOP freshman, Lange played nine games, starting three and scoring one goal for the Tigers, who went 6-10-1 overall and 3-4 in the WCC. The 2020 season was pushed into 2021 due to the coronavirus pandemic
-- Kai Sullivan, Nile C. Kinnick Class of 2020, is a 6-foot winger, who scored 95 goals in three seasons for the Red Devils, including 35 plus 10 assists in his junior year, when he was named MVP and Golden Boot winner for the Far East Division I Tournament champions. His senior season was canceled due to the coronavirus pandemic.
-- And though Avery Whipple, a 5-11 midfielder from Corvallis, Ore., didn't play at Yokota, his father, Matt, is the longtime Panthers girls soccer coach. He played for Corvallis High School and was named Oregon's Gatorade Player of the Year as a senior.
The Tigers' season is set to begin Feb. 28 at home in Stockton, Calif., against University of San Diego.
---
---
---