Perry spiker Andres to play at William Penn
by
Dave Ornauer
January 8, 2021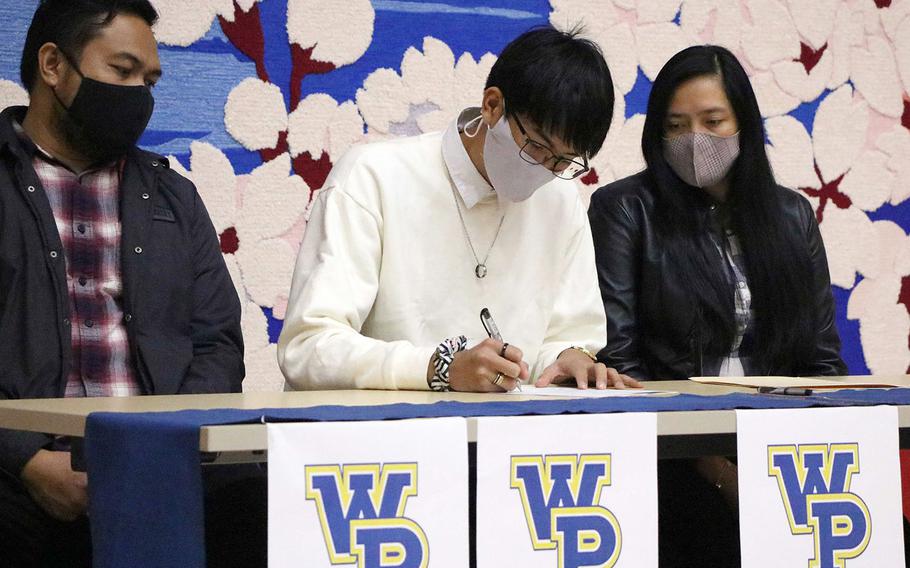 Joseph Andres of Matthew C. Perry in Japan is taking his volleyball game to the next level. The senior has signed an offer to play volleyball for NAIA William Penn University of Oskaloosa, Iowa.
Statesmen head coach Luke Bentley confirmed the school's interest in Andres in an email to Stripes, saying Andres "possessed a skill set and athletic ability that we thought could be competitive in our gym."
This is a rarity. Perry doesn't have a boys volleyball team, and even if it did, DODEA high school sports in Japan were limited in scope to just practice and intra-squad scrimmages this year.
In an email to Stripes, Perry coach Chris Munsell said that Andres had served as student manager for the Samurai girls team, and "I allowed him to practice most of the time with the team and we did training outside the school as well. This shows how determined Joseph was to play at the next level."
Andres will join a Statesmen team that plays in the NAIA Heart of America Athletic Conference. They went 6-15 in a 2019-20 season that was cut short by the coronavirus pandemic; the team's last five scheduled matches were canceled.
"We thought he (Andres) could come to WPU and add value to our program," Bentley said, adding that Andres' personality and academic background "also intrigued us. We have a diverse group of players here and we loved the experiences Joseph had shared with us."