Blackhawks soaring to the next level
by
Dave Ornauer
May 3, 2021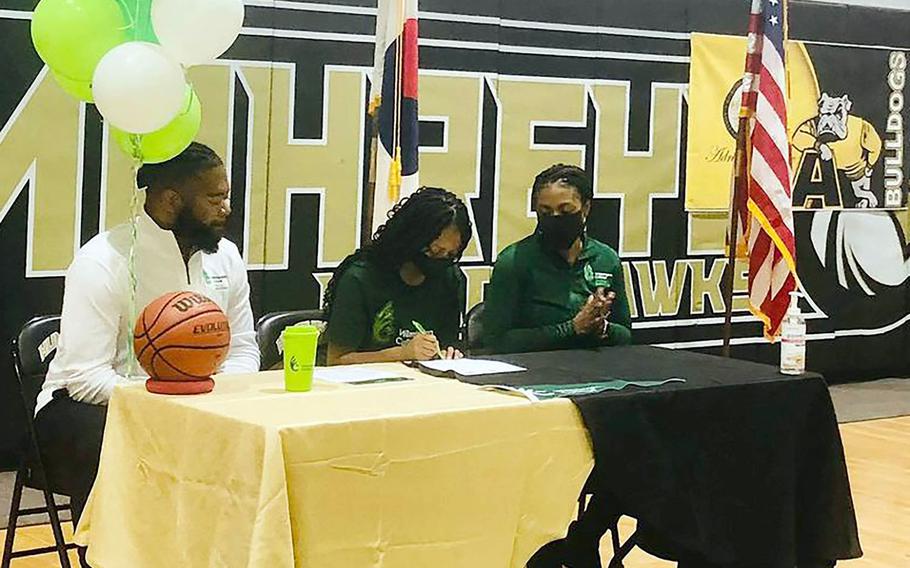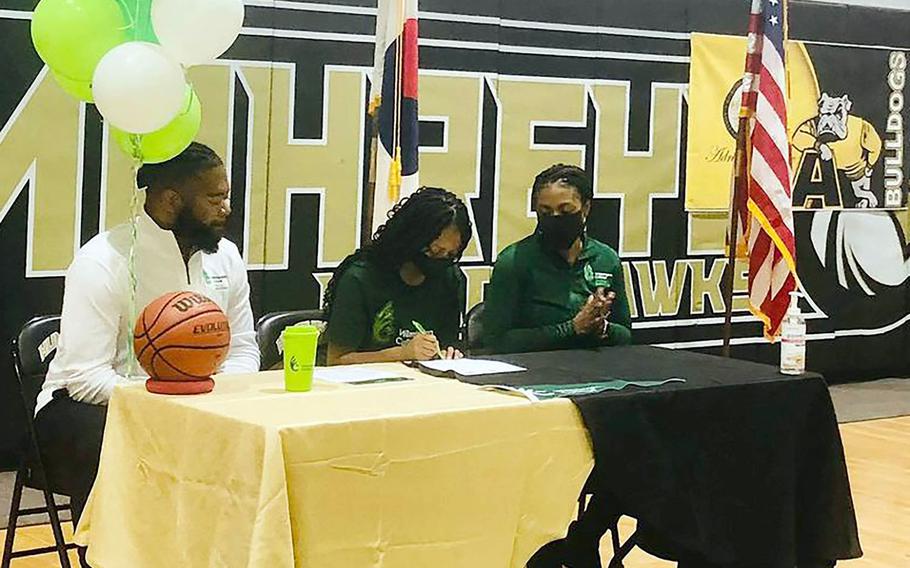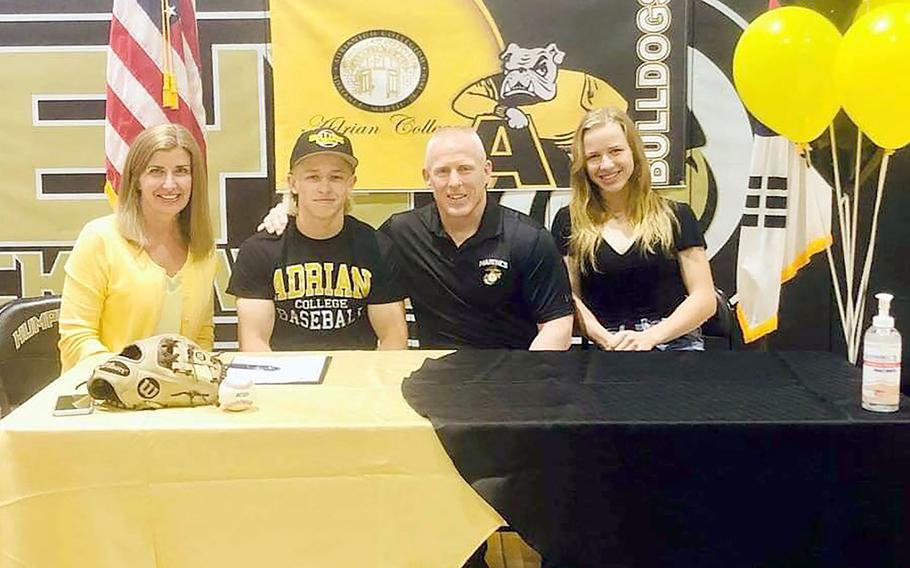 A pair of Humphreys senior student-athlete standouts are taking their games to the college level.
Max Weidley, a star for the Blackhawks' DODEA-Korea championship baseball team, has committed to play for Adrian College (Mich.), while Jalynn Knight, a versatile basketball player, is headed to Wilmington College (Ohio).
"We saw a guy with good baseball skills and a passion for the game," said coach Craig Rainey of the Bulldogs' video evaluation of Weidley, adding that his military upbringing has given him the "ability to adapt and adjust to different things."
Weidley, Rainey said, faces the usual challenges that newcomers to the college game take on: learning the speed of the college game and hitting the weight room to compete with players two or three years his senior.
"We feel our program will be able to do those things for him and get him ready to contribute at the college level," Rainey said.
Weidley's high school coach, Steven Elliott, said Adrian will be getting a "great role model" who puts in the extra work "even when nobody is looking or asking."
"Max is an athlete that any coach would love to have on any team," Elliott said. "What makes him so special, is his work ethic combined with his leadership skills, attitude, and confidence while still remaining humble. Max is the first one to practice and the last one to leave."
The Bulldogs https://adrianbulldogs.com/sports/m-basebl/index play in the Division III Michigan Intercollegiate Athletic Association.
Wilmington College's teams are called the "Fightin' Quakers" and the school has been a member of the Division III Ohio Athletic Conference for the last 21 years.
Wilmington's basketball program also had to evaluate Knight from afar, and Quakers coach Janel Blankespoor said that Knight fits the school's academic profile, with its animal science program and a fully functioning farm on campus that attracted Knight.
"Initially watching Jalynn's videos on the court, we saw athleticism and quickness that we were looking to add to our team," Blankespoor said, adding that following a virtual meeting with Knight's family, " we felt that her character could be a good fit and addition to our program and college community."
It's also a question of how quickly Knight adjusts to the competitive level of college basketball in the States, Blankespoor said, adding that the OAC is a "competitive, high-level conference."
"For her, it may take time being with us and around our level of play to help her grow as a player," Blankespoor said.
Both Weidley and Knight say that their being able to take their games to the college level should signal to other DODEA athletes that they can do the same.
"Keep working hard," Knight said. "It's the time you spend behind closed doors working on yourself that counts the most. Your success is bound to be achievable if you do right by others and most importantly by yourself."
"Work hard, don't cheat yourself and you'll be able to achieve what you want to," Weidley said.