Zama improves to 2-0 by romping over Yokota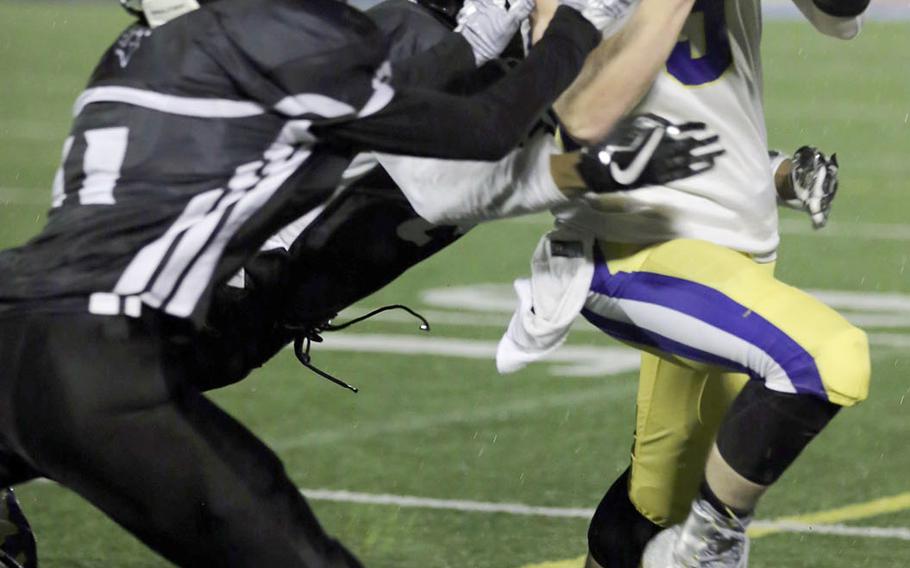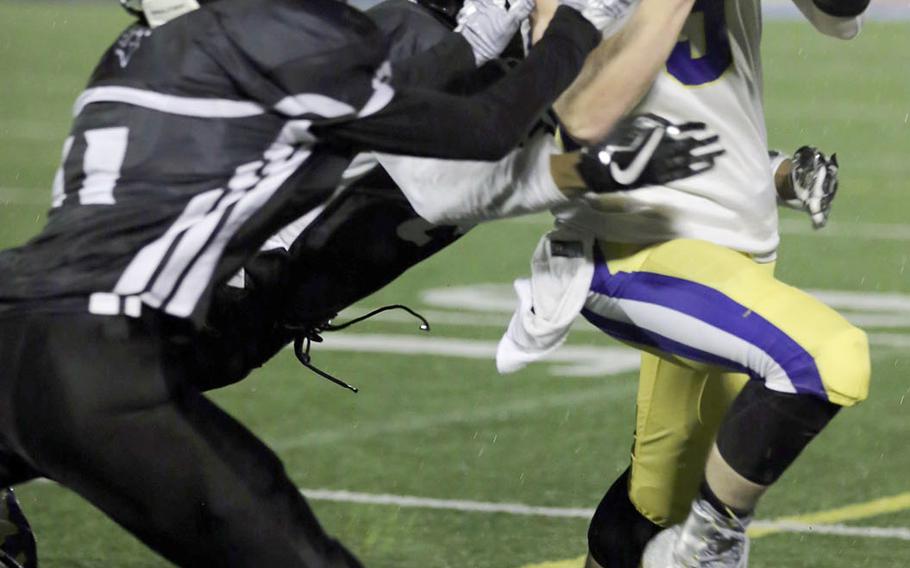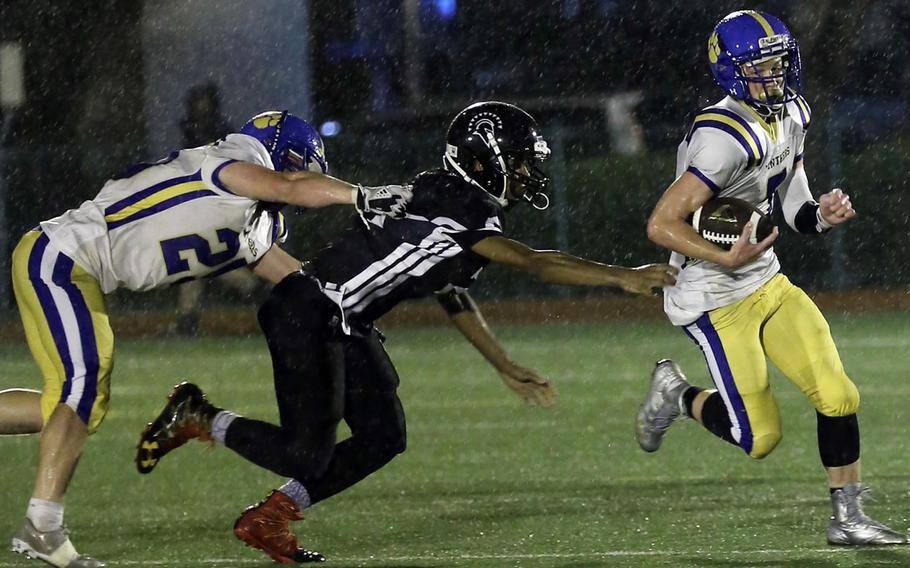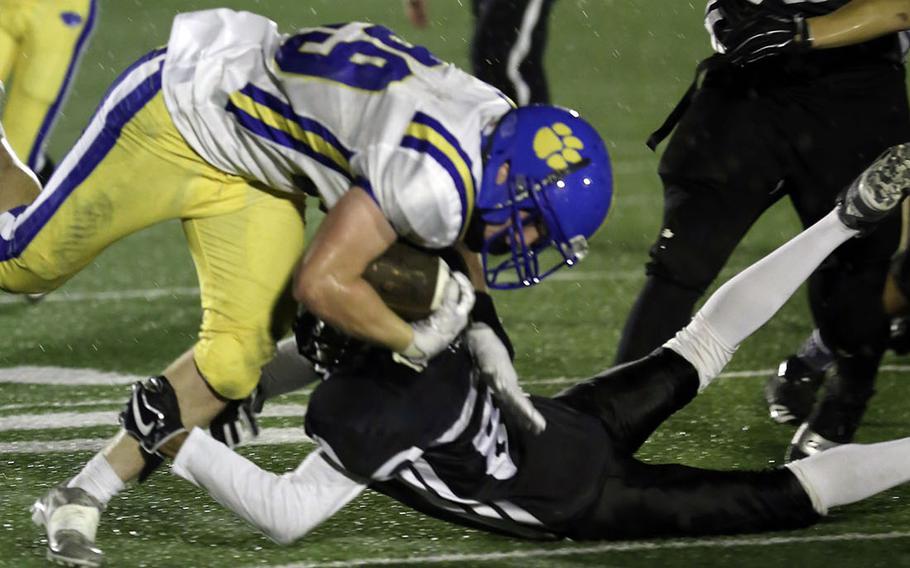 NAVAL AIR FACILITY ATSUGI, Japan – Nick Canada continues piling up the points with his arm and his feet and Zama football remains red hot.
Canada threw for four touchdowns and ran for another on Friday as the Trojans routed Yokota 52-21 in a home game played at Atsugi's Reid Memorial Stadium.
Canada has accounted for nine TDs, six with his arm and three on the ground, as Zama has outscored two opponents 98-21.
"Some of the things the kids were missing the last couple of years, they've found, and they're taking it upon themselves to finish every game strong," coach Scott Bolin said after the Trojans improved to 2-0.
Canada threw for touchdowns of 60 yards to Cain Hammond, 43 to Devonte Gabriel and 8 and 70 yards to Sean Sullivan and also ran 25 yards for a score and tacked on a pair of two-point conversions.
Luke Singer added a 10-yard scoring run and Donnie Peruccio a 25-yard TD run. Singer and Sean Canada each had two-point conversions and Josh Riley recovered a fumble.
Yokota dropped its opening game of the season, played in a game-long driving rain. It's a young Panthers team, comprised mainly of underclassmen, many of whom have never played before.
"It always takes time," coach Tim Pujol said. "Sometimes, they have to be thrown into the fire. It's a matter of teaching the skills and having the talent to play the game. It takes time."
Ethan Smith caught a 35-yard touchdown pass from Ethan Gaume and also ran 3 yards for a score. Gaume added a 7-yard TD run on a bootleg.
Yokota next travels to Matthew C. Perry for a 6 p.m. Friday kickoff, while the Trojans next visit Nile C. Kinnick at 7 p.m. Friday.