Home Team
Zama freshman opening eyes with scoring spree
by
James Kimber
March 25, 2015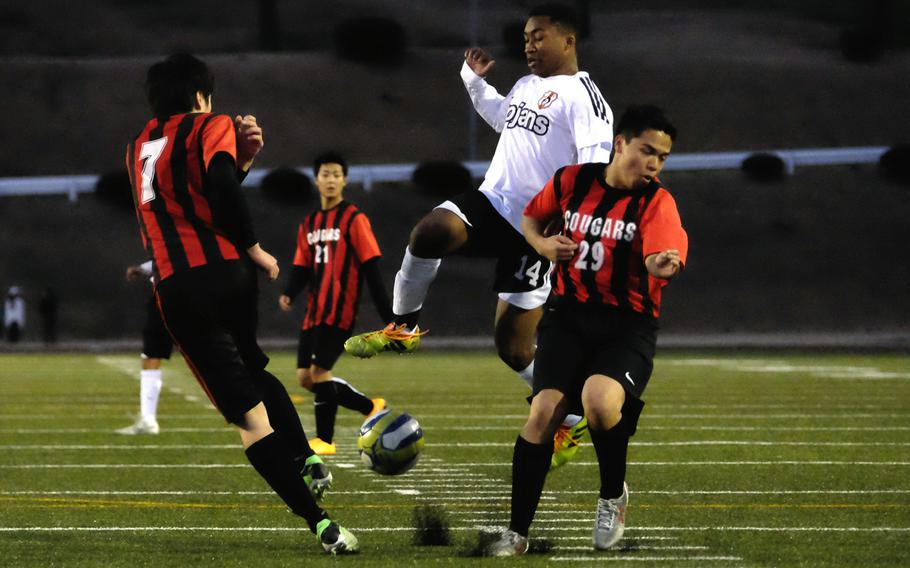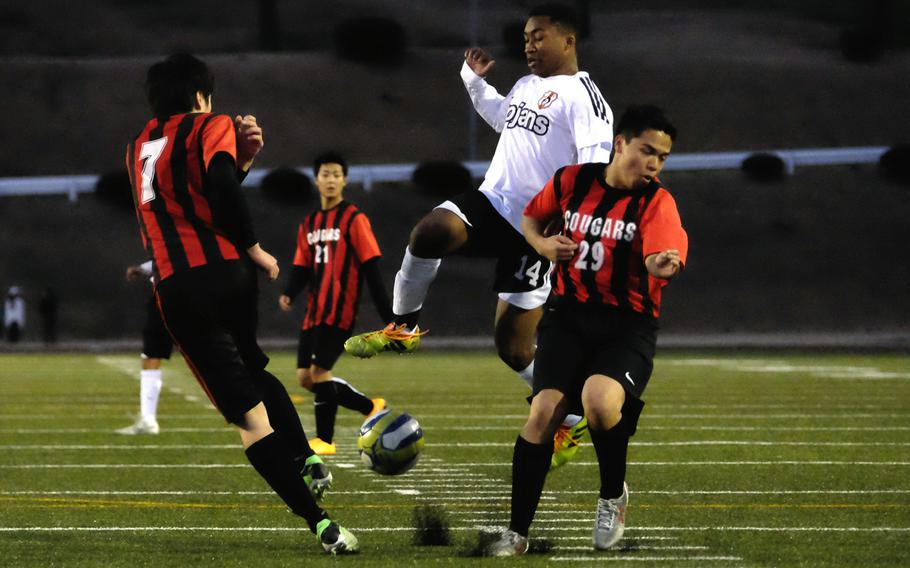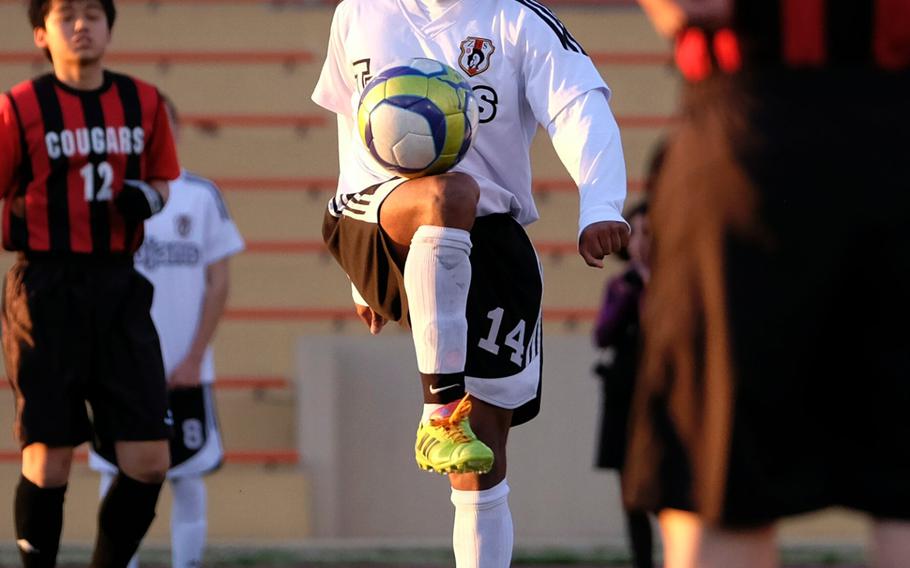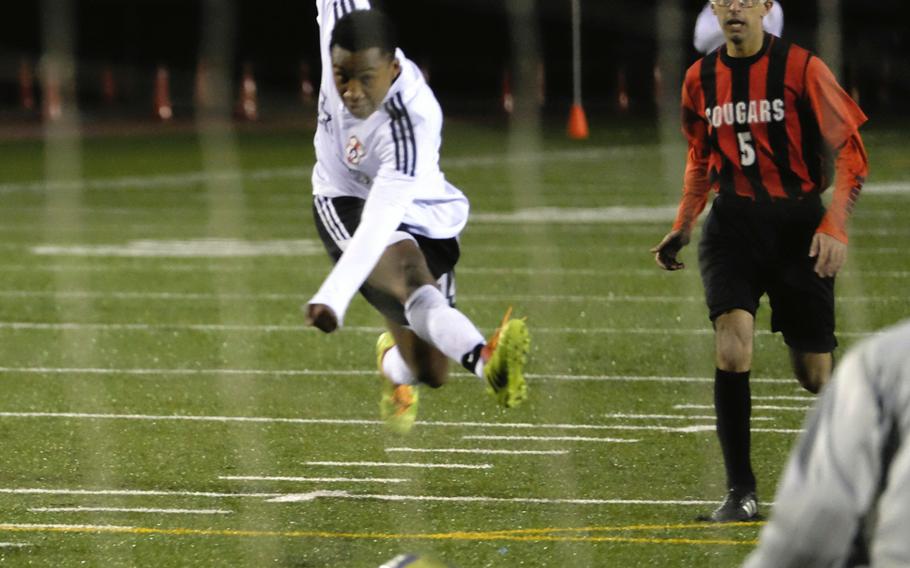 CAMP ZAMA, Japan -- Headed into the soccer season, head coach Marc Norton thought he might have a very challenging few months.
The Zama Trojans lost two star players to transfers and another graduated. The three players combined for 81 of Zama's 103 season goals en route to a second-place finish in last year's Far East Tournament.
"The group of guys I knew would be back on the team this year have been together for a long time, so coming into the season I knew we were going to have chemistry, defense and experience going our way," Norton said. "The problem was going to be finding offense. I was afraid there would be a lot of zero to zero games."
As luck would have it, the Trojans did benefit from a transfer as well. Freshman Malik Wilkes moved in from Fort Gordon in Savannah, Ga. Despite his young age, Wilkes has a resume stronger than many of his older teammates, including playing on a youth team affiliated with Belgian soccer club Seraing United for four years as well as a three-time member of the under-17 Georgia state championship team. Bilingual in French and English, Wilkes had accumulated more than 200 goals and 50 assists while playing for the prestigious Belgian team and directly accounted for hundreds more goals in Savannah.
"My dad got me involved in the game from a young age," Wilkes said of his first memories of playing the game when he was 4. "I've been playing just about as long as I can remember and I'll keep playing for a very long time. I don't play any other sport, just soccer. Soccer is life."
So Zama had a goal scorer fall right into its lap. Through the first five games this year, the 5-foot-6, 140-pound forward has already poured in 24 goals. His offense is opening up opportunities for his teammates as well. The Trojans have outscored their opponents 50-3 while going 5-0 en route to the school's best start since 2000.
Despite having known his classmates for only a few weeks, Wilkes feels like the school and his teammates have welcomed him and he is looking forward to the experience of playing Far East soccer for a few years.
"This is great for me, I'm meeting new people and finding ways to make my style of play work with the chemistry these guys have already developed," Wilkes said. "Everybody's happy and everybody's doing well, we're playing really well together and it's a lot of fun, so I'm good as long my teammates are good. Winning certainly helps."
Wilkes understands that the team already has established leadership.
"The seniors are really pushing me to track the ball better and to be more active on every play," Wilkes said. "It's great to have that kind of leadership from them. It lets me focus on working toward greatness and helping the team win championships."
Among those pushing are team captains JayQ Noimanivone and Deante Espreee as well as Roman Duarte.
"They're all great people who put in a lot of time to getting better and are performing really well out here," Wilkes said. "Those are qualities I respect."
Zama's next game is Tuesday when Yokota visits the Trojans freshly installed turf field. The team only has four more games before hosting the DODDS Tournament on April 23.
Twitter: @james_kimber