Young Guam squad looking for small victories
by
Dave Ornauer
August 21, 2017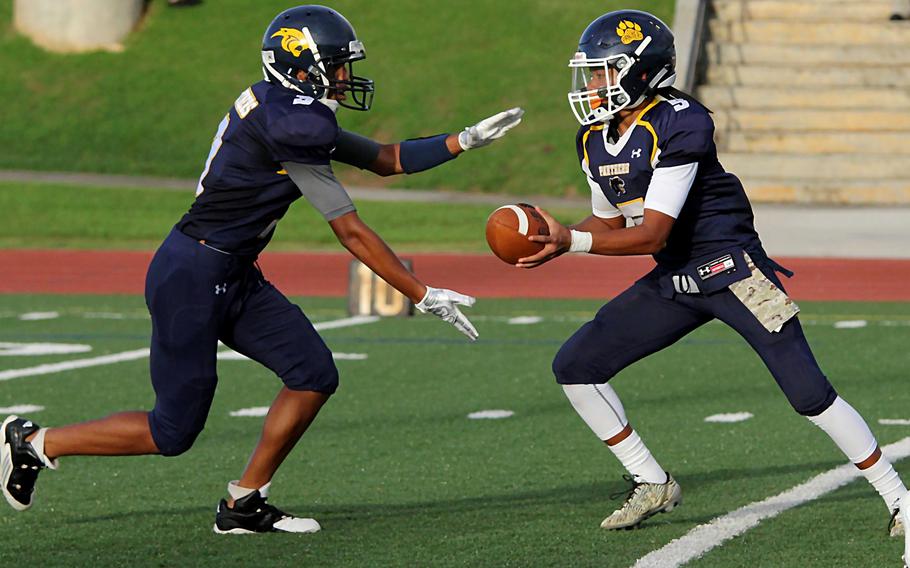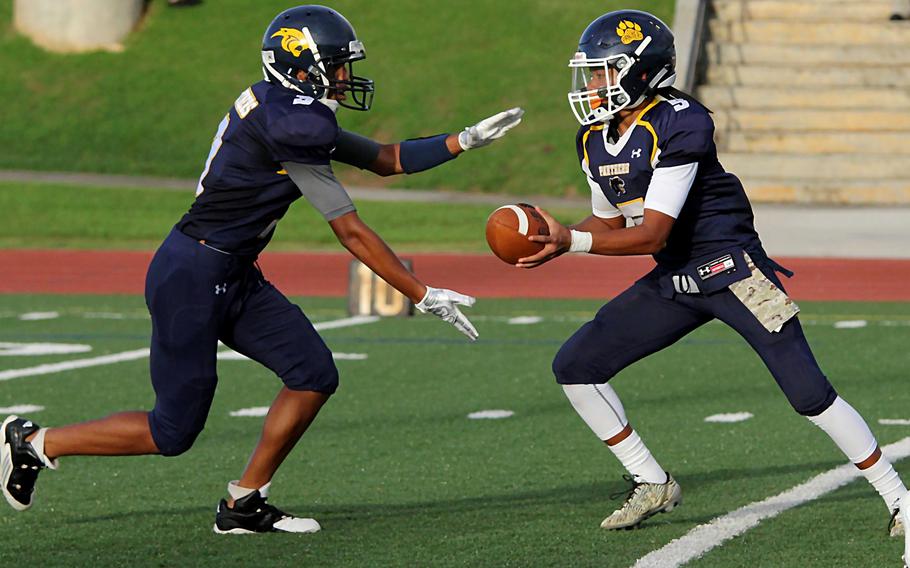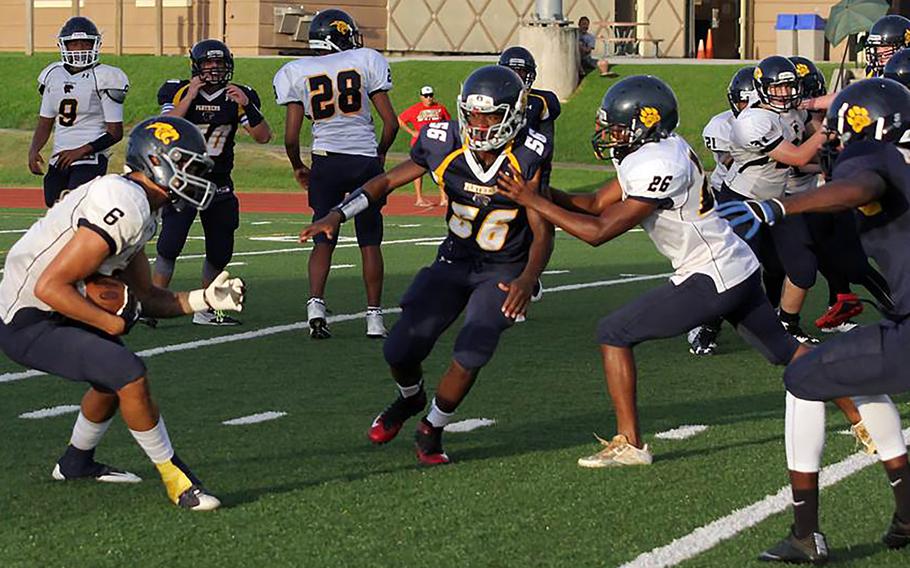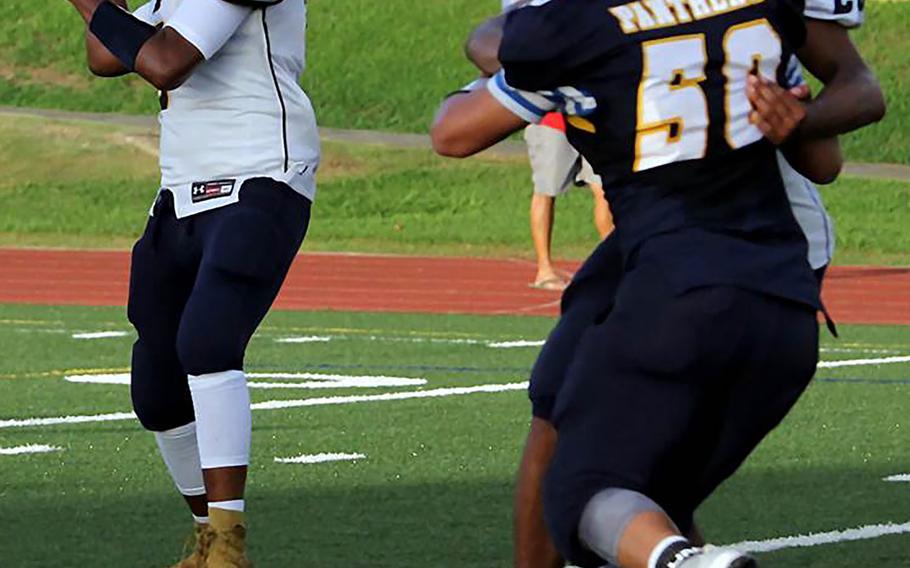 Fourth in a series of DODEA-Pacific high school football previews.
After a 7-2 campaign and a third-place league finish with a senior-laden crew, Guam football finds itself starting over.
"It will definitely be a season in which we'll learn a lot and grow together," seventh-year head coach Jacob Dowdell said of a Panthers team that saw every key lineman and key skills position player leave via graduation or PCS. "Every last one of them."
"This year, 75 percent of the team that will start will probably be freshmen," Dowdell said. The Panthers field just three players, juniors Jaylyn Dowdell – the coach's son – and RaSean Jacobs and senior Makoa Bamba, going into their third season on the varsity roster.
"We're relying heavily on them, people who know the system and can teach the guys around them," Dowdell said.
And they're having to spend much more time in the classroom, teaching terminology and offensive and defensive schemes, "a lot more chalk talk," Dowdell said. He's relying heavily on a volunteer assistant staff of seven, mostly military folks, to help with the teaching.
"The focus is on getting the kids to play one play at a time, helping them understand one play at a time," he said. "When you have young kids, they can't understand the full scope of a game. Volunteer coaches are essential."
Much different, he said, from last year, when the Panthers could rely on its "big three" of Solomon White, Juan King Jr. and Avery Fernandez, on whom Dowdell could rely as "coaches on the field."
Those three combined for 2,352 yards and 32 touchdowns. Transfers claimed two key linemen, C.J. Sharp and Ronald Leuma. "The PCS plane was not very good to us," Dowdell said.
"Last year was a luxury," Dowdell said. "We could build everything around those guys, on offense and defense; it took a lot of the pressure off."
One thing that has not changed from years past is the thin Panthers lineup. While league powers Father Duenas Memorial and George Washington field squads of 65 to 70 players, the Panthers generally have but 25 on their roster. Guam's public school enrollments can top 2,000; Guam has but 300.
"We don't have the numbers they do," Dowdell said. "We won't be able to block you size-wise. It's really simple, how to beat Guam – just line up and run right at us. Eventually, my 25 is going to give way to your 65. But that's the reality here on Guam."
While the 2017 season may be a struggle, Dowdell says he remains optimistic about the team's future.
"We're re-laying the foundation," he said. "We're young, which means we have nowhere to go but up. We'll celebrate every first down like it was a touchdown."
The Panthers open on Friday at home against Tiyan; kickoff is at 6 p.m.