Prep roundup
Yokota tops Zama, will enter Far East as favorite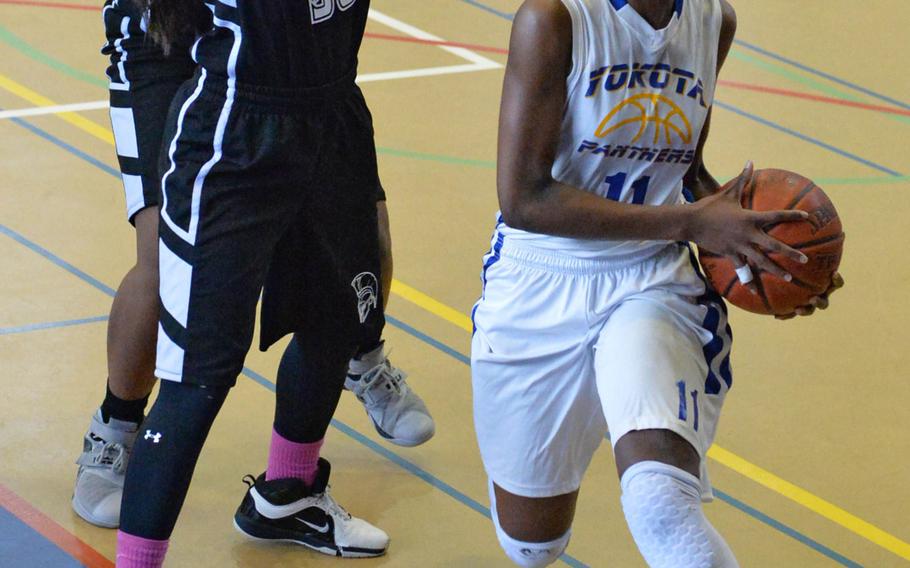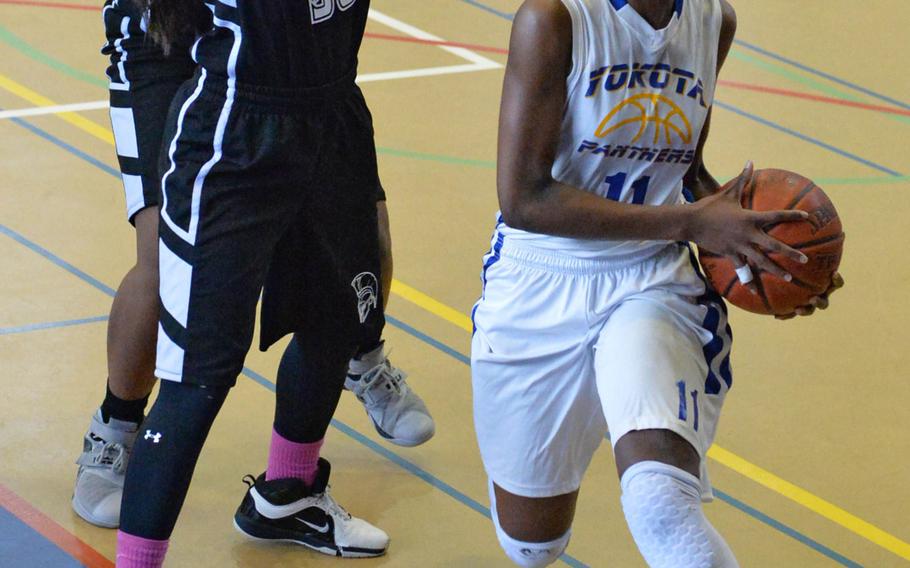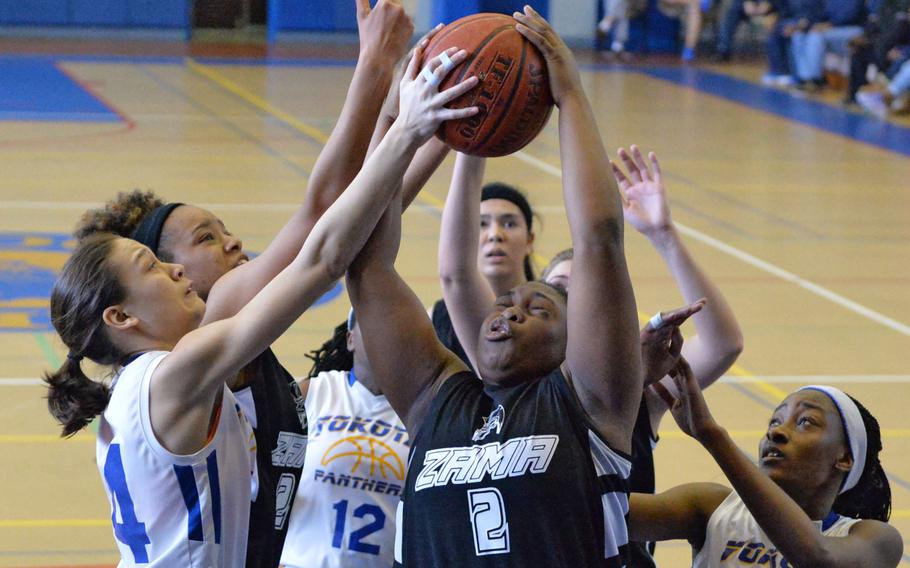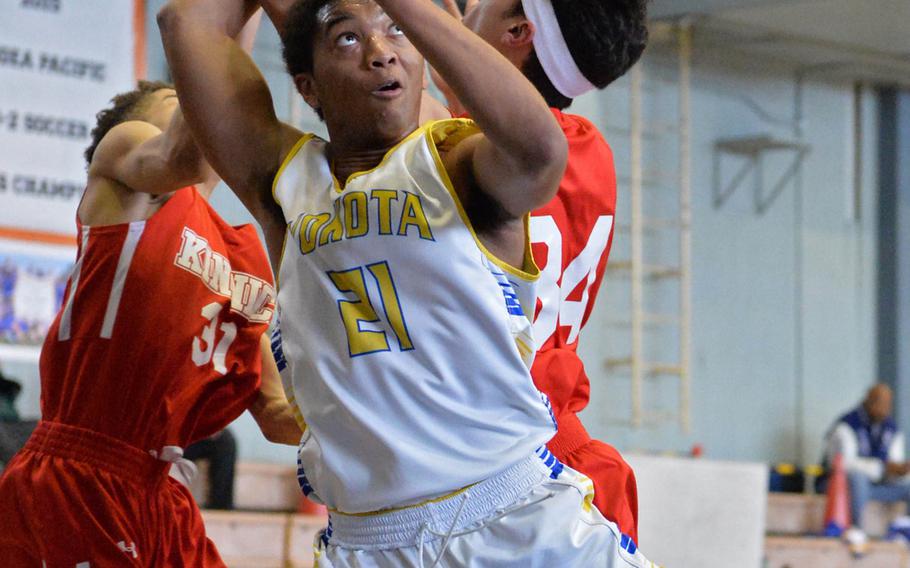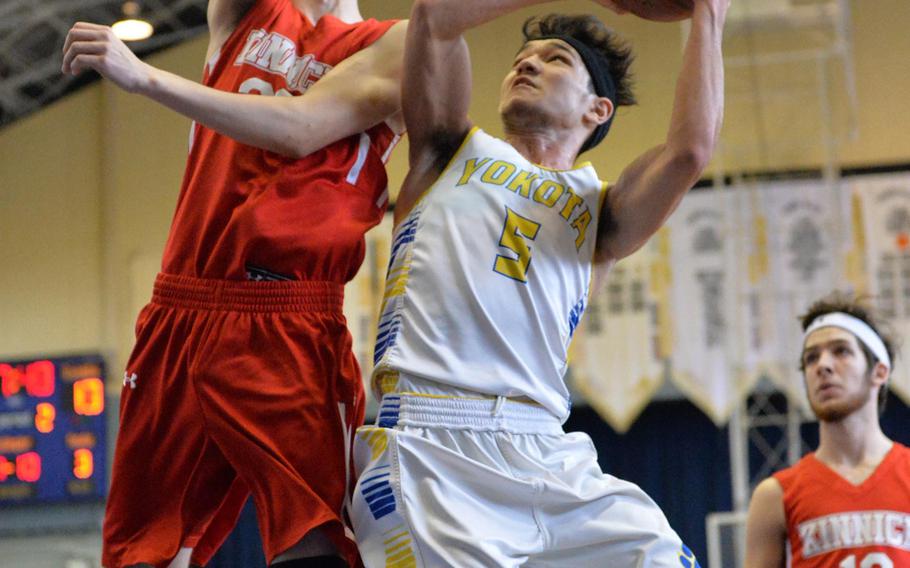 YOKOTA AIR BASE, Japan – Don't tell coach Kitty Martinez that her Yokota girls basketball team is an early favorite to repeat its Far East Division II Tournament title, not even after repeating their DODDS Japan championship on Saturday.
Freshman Kaliah Henderson scored 25 points and the Panthers led from start to finish in downing Zama 52-39 in the tournament title game.
"Every tournament is a restart," Martinez said following the victory. "You can't assume that you're going to get another (title) entering a tournament. And Zama is a very good team. I have a lot of respect for them. We're going to take them very seriously."
Saturday's showdown was the third this season between the two teams. With Henderson sidelined, the Trojans beat the Panthers 47-25 at Yokota on Dec. 17, and the Panthers repaid the favor 61-47 on Jan. 12 at Zama.
"Obviously, she makes a huge difference," Martinez said of Henderson. "She's really good. She's passionate about the game, she has good speed and ball handling skills, she gets down court quickly, she goes strong to the basket, she plays solid defense.
She makes a difference on the offensive and defensive ends." Ti'Ara Carroll led the Trojans with 14 points and Vhandra Graham tossed in 10.
The Far East D-II Tournament is scheduled for Feb. 15-18 at Marine Corps Air Station Iwakuni, Japan.
Panthers boys Red Devils to repeatJamarvin Harvey had 17 points and Hunter Cort 15 and the Panthers held off a late Kinnick rally to edge the Red Devils 62-52 and capture their second straight DODDS Japan title since being moved to Division II.
Yokota survived senior point guard Marcus Henagan fouling out with 2 minutes, 26 seconds left, relying on Harvey's scoring and rebounding, Cort's foul shooting and junior Shota Sprunger's ballhandling to keep the Devils at arm's length, coach Dan Galvin said.
"Those guys really stepped up at the end," Galvin said, calling Harvey a "man" under the basket rebounding. He credited Kinnick for "fighting right to the final buzzer" and said the Red Devils should be reckoned with in the Far East Division I Tournament Feb. 15-18 at Kubasaki on Okinawa.
"They're going to be tough on Okinawa; they're going to give people fits," Galvin said.
Red Devils just miss in Kanto mat finalsTOKYO – St. Mary's made it four out of seven total tournament titles during the season, capturing the Kanto Plain finals team title by just three points, 99-96, over second-place Kinnick.
But coach Gary Wilson called Saturday the Red Devils' best day of the season. Six of 13 weight classes were won by Kinnick, including 168-pounder Ethan Olson, who won two technical falls and a pin and did not give up a technical point, according to assistant coach Dan Joley.
"It was exciting to be a part of it," Wilson said.
Other Kinnick weight-class winners were defending Far East champion Lucas Wirth at 108; Chon Dareing at 115; Dwayne Lyon at 180; Chris O'Dell, who had one opponent at 215; and 275-pounder Chris Deibel.
The host Titans also captured six weights, three by past Far East champions Chang Young Lee (122), Ryan Vasconcellos (135) and Kazuho Kawashima (148). JinHwi Park of Christian Academy Japan was the lone non-St. Mary's/non-Kinnick wrestler to win a title at 158.
---
---
---