Yokota short on numbers, but not on determination
by
Dave Ornauer
August 25, 2017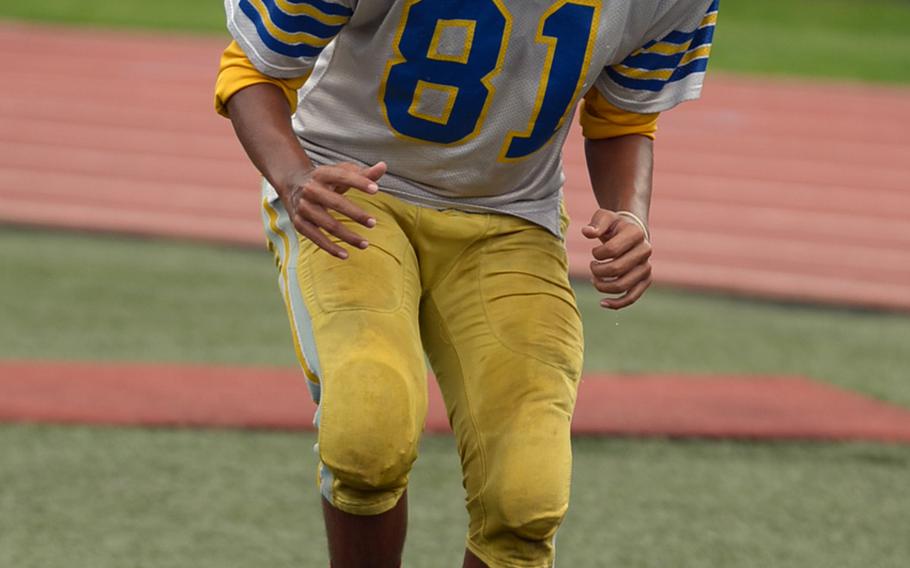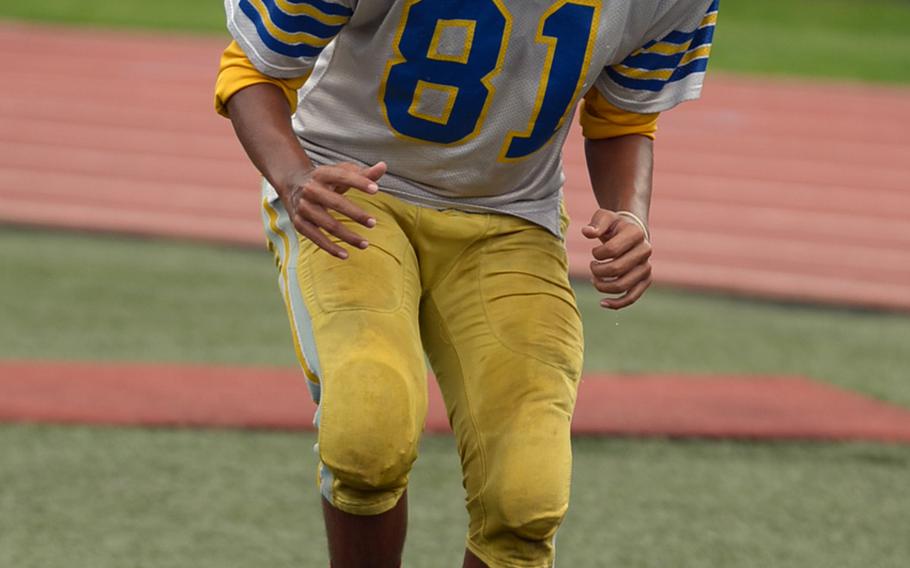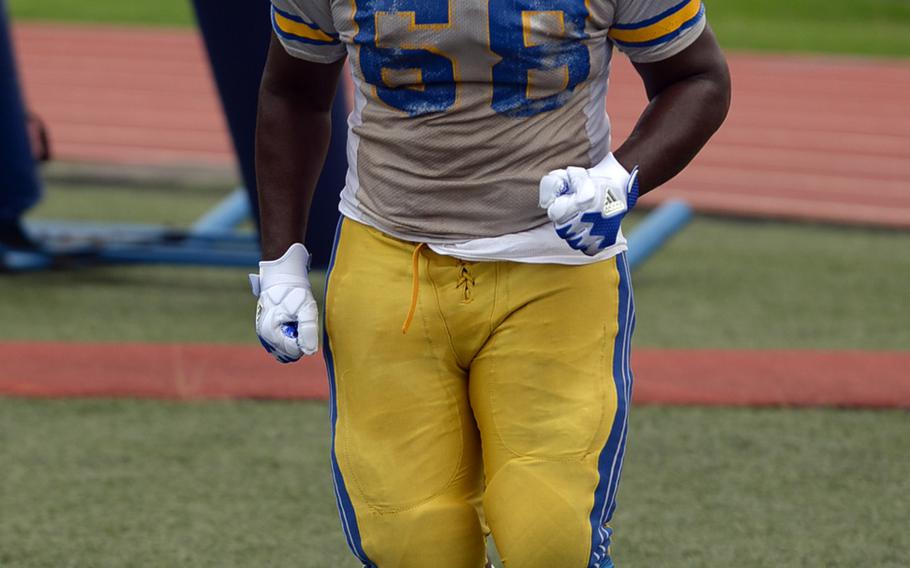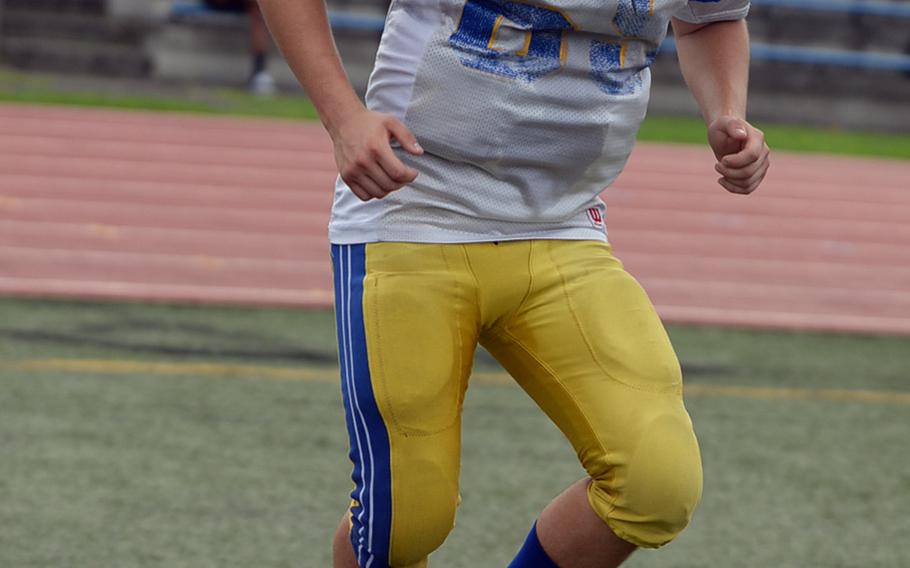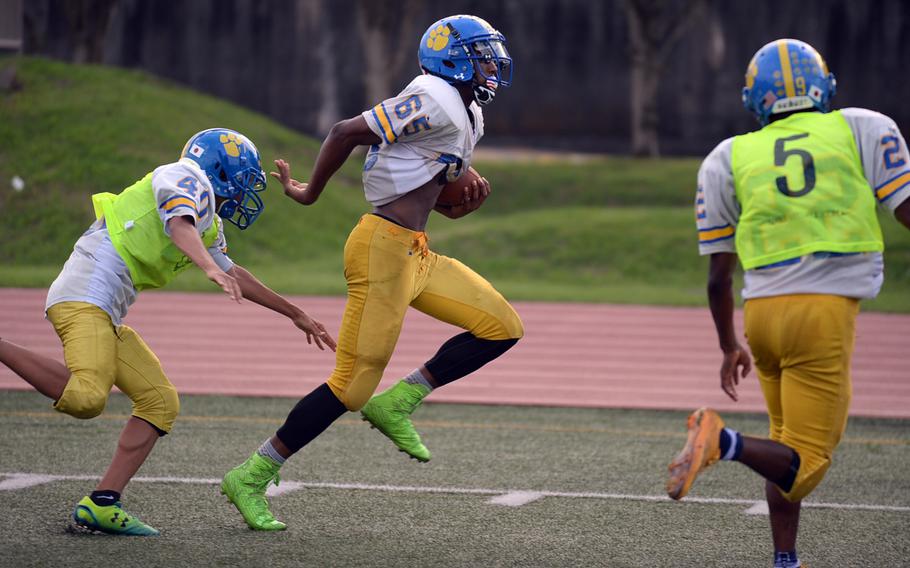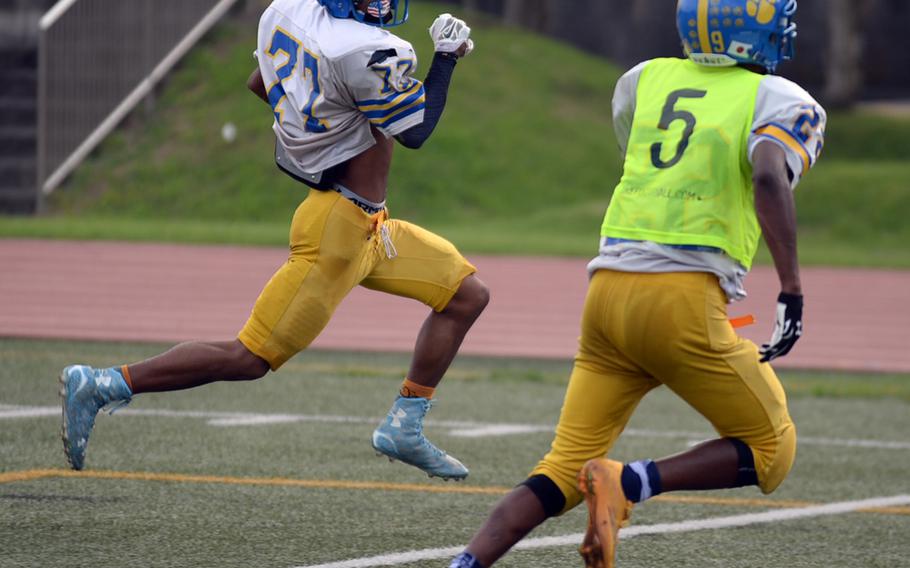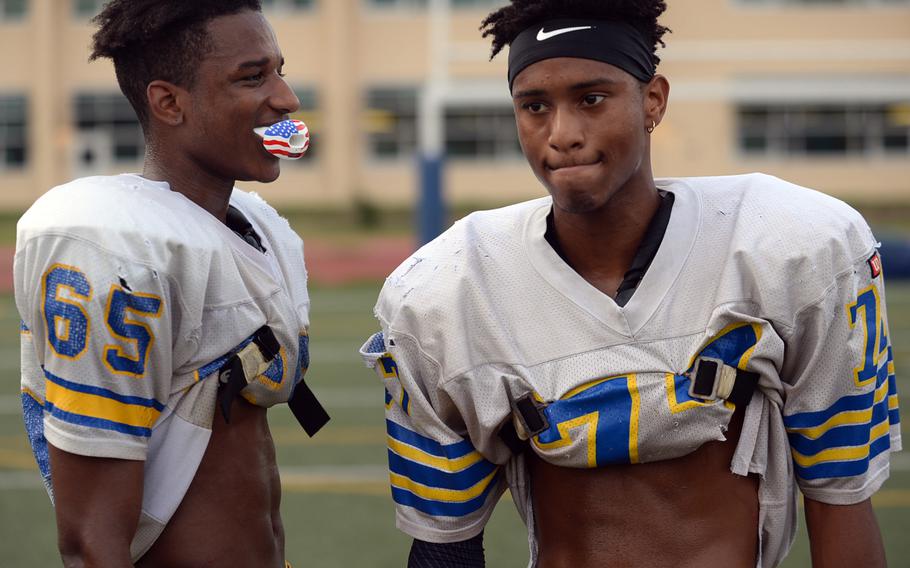 Seventh in a series of DODEA-Pacific high school football previews.
YOKOTA AIR BASE, Japan – A few things people could invariably count on every year when it comes to Yokota football have been the school having more players than it could put into uniforms, and the Panthers competing for a DODEA-Japan, Kanto Plain or Far East championship.
Things have changed, particularly this season, when, for the first time in the school's 44-year history, the Panthers won't put a junior varsity team on the field. The numbers at the practice field have diminished as Yokota's enrollment has dropped since becoming a Division II school in 2014.
"Normally at this time, we have 45 to 50 people out," said Tim Pujol, in his 19th season at the Panthers' helm and the school's career coaching leader in wins and championships.
"You coach the ones that come out," he said. "As Yogi Berra said, if nobody comes out to play, nobody's going to stop them. I want them (players) to be there because they want to be there. You coach them up the best you can. But they have to decide that on their own."
Reasons abound, Pujol said, for the downturn in not just his program, but in others such as Robert D. Edgren, former three-time Far East Division II champion who had to forfeit parts of two games last year, and Osan, champion in 2005 who had to drop football a season ago.
Yokota's enrollment continues to drop; it's at 287 as the school year begins.
Parents are concerned, Pujol said, over potential injuries. "There's a fear of the consequences of concussions these days," he said.
Others have followed a recent trend in the States of specializing in one sport and not playing in every season of a school year. Pujol cited Chris Sonnenberg, now at Utah State, who played football and wrestled his first two high school years, but concentrated on discus the last two.
"Back in the day, you competed in every season," said Pujol, a 1980 high school graduate in Texas. "A lot of athletes have chosen to specialize in one sport and have chosen not to play football."
And there's the grind of the sport itself. "Football is hard, it's not attractive to come out and practice in the heat of August, sometimes twice a day, and it's becoming less attractive," Pujol said.
The lack of a JV hurts the Panthers now and in the future, he said, as far as developing skills and fundamentals. Pujol cited former Panthers assistant coach Darrell Mood, who said, "If you don't have a JV, you're eating your own seed corn."
But press on the Panthers will, even with the lower numbers. "We all have to do what we need to do as a team," senior tight end Cody Rowan said, adding that Yokota's not concerned with what other teams have. "We're pretty much focusing on ourselves."
Holding the keys to the Panthers' traditional veer, option and wishbone power offense is sophomore quarterback Nathan Rundle, who said he's not worried about playing such a key role at a young age.
"Always try your best, keep everybody up and try to lead as best I can," Rundle said.
"We have one goal and that's to get to the D-II championship," said junior Kishaun Kimble-Brooks, one of two speedy backs along with senior Marquis Smith-Brown. "Whoever gets in our way, we're going to take it to them."
Much will depend on the Panthers' ability to avoid injuries, which could deplete the ranks further, Pujol said. "If we can stay healthy, we can compete; that won't change," he said.
Twitter: @ornauer_stripes