Prep roundup
Yokota retains DODEA-Japan baseball title, reclaims softball crown
by
Dave Ornauer
April 20, 2019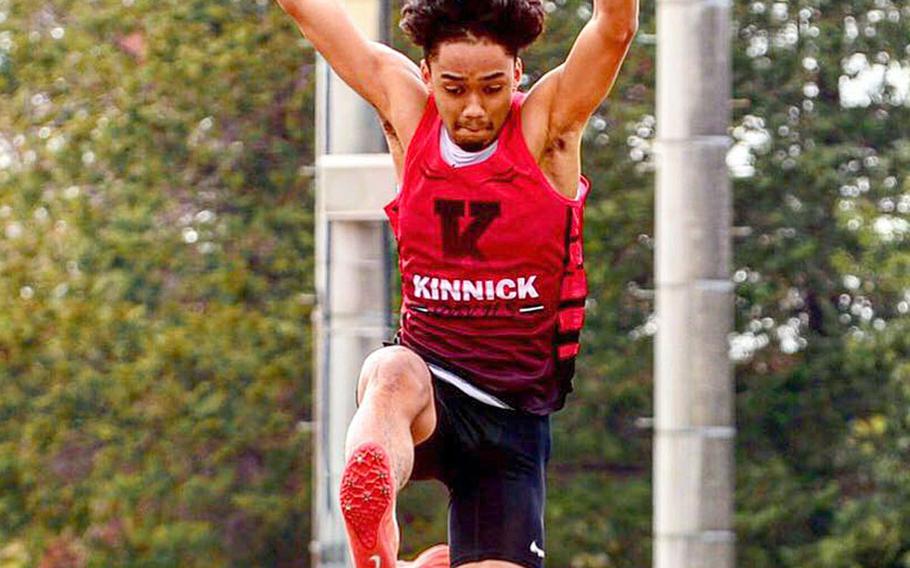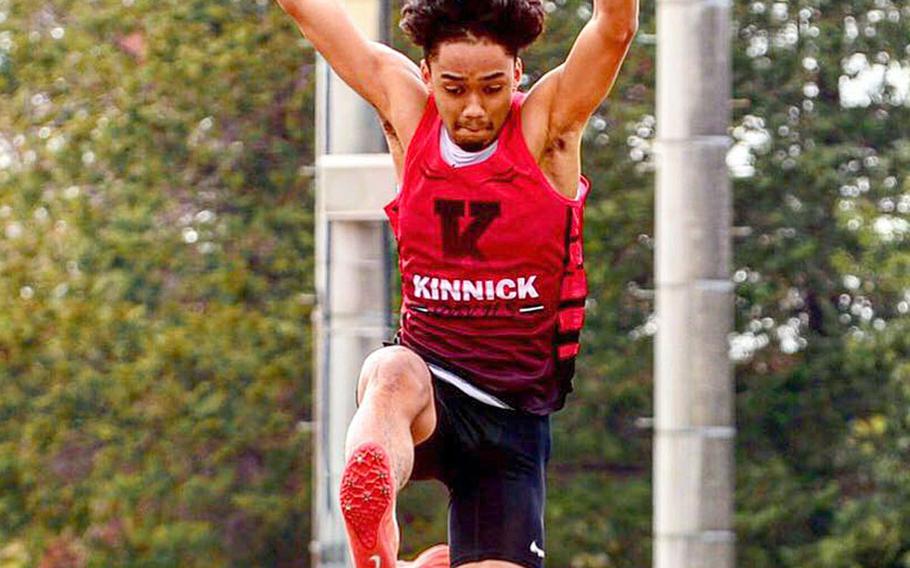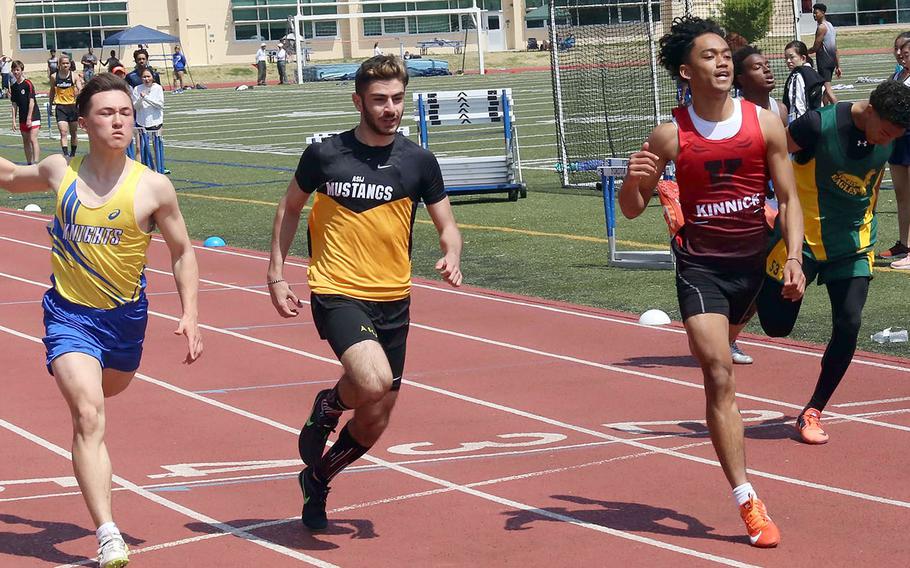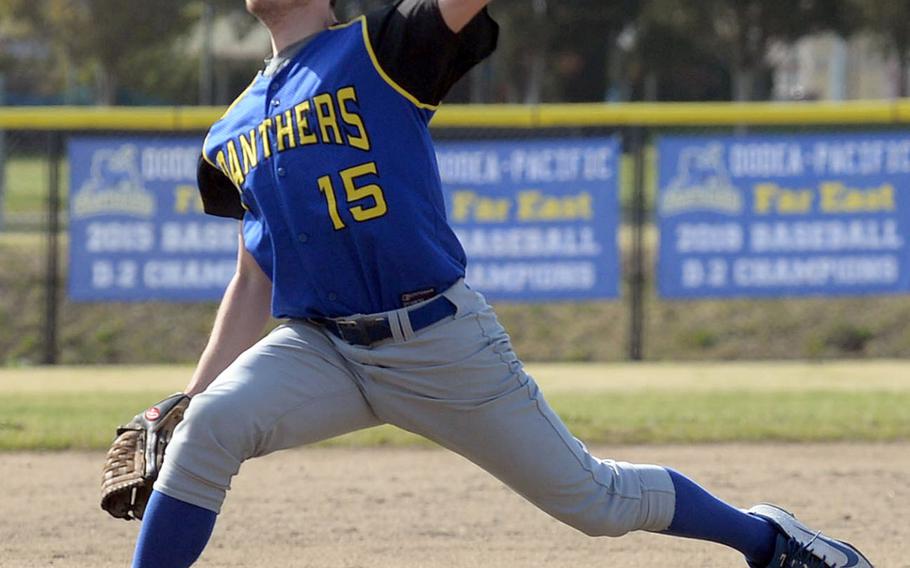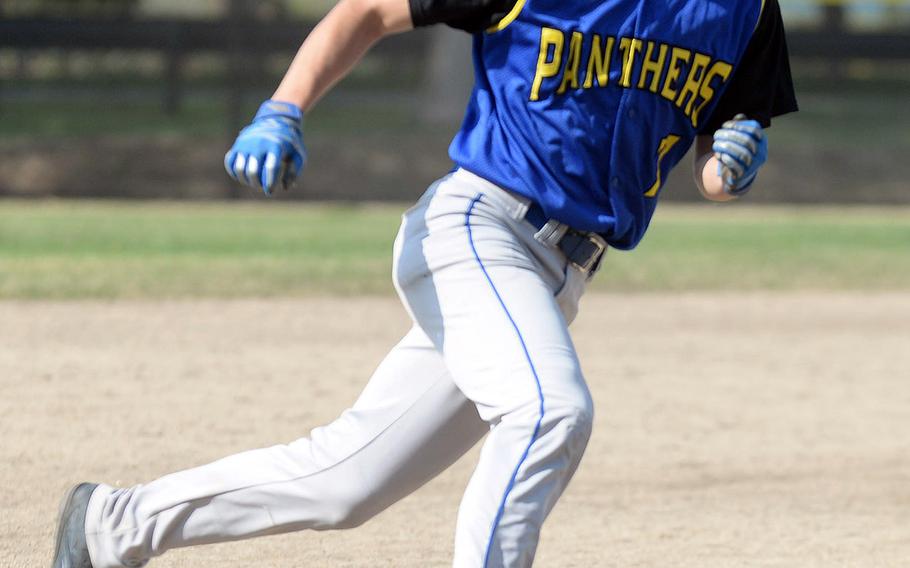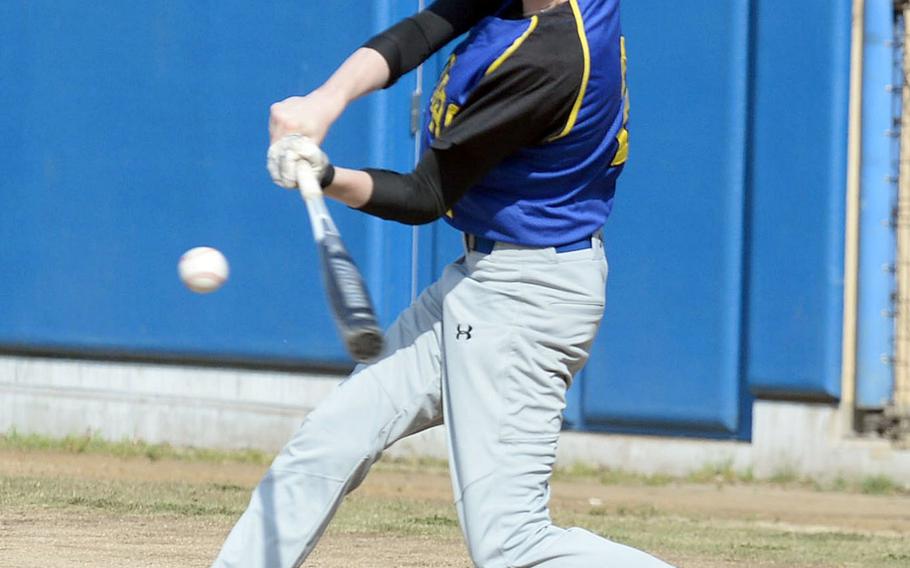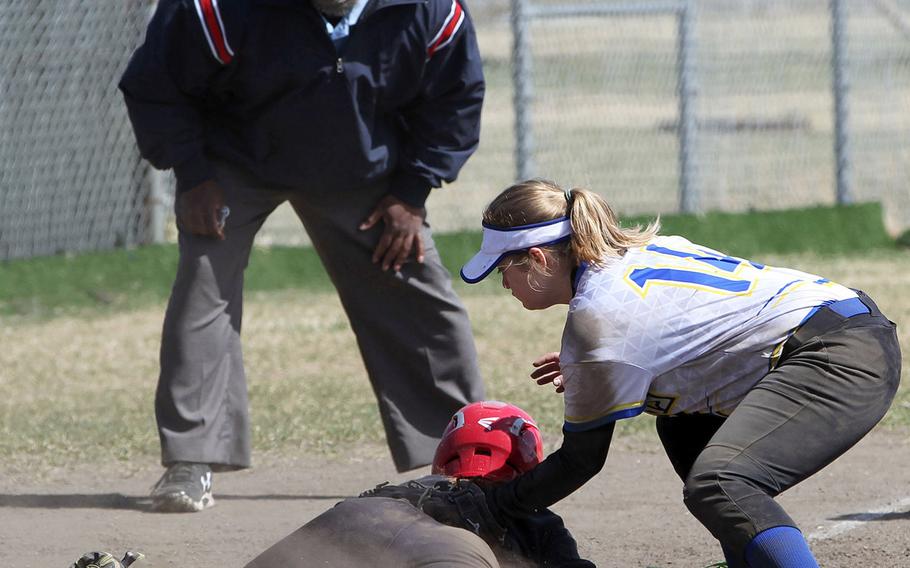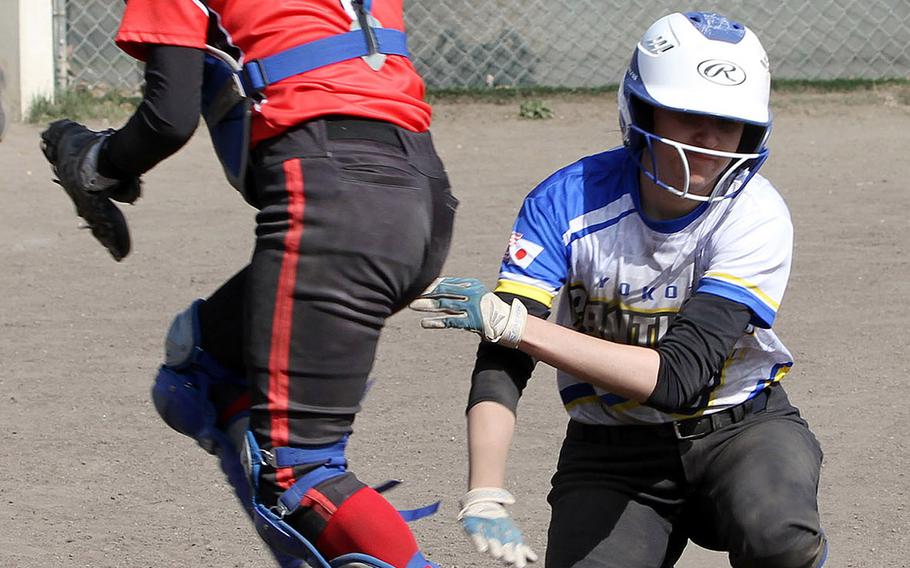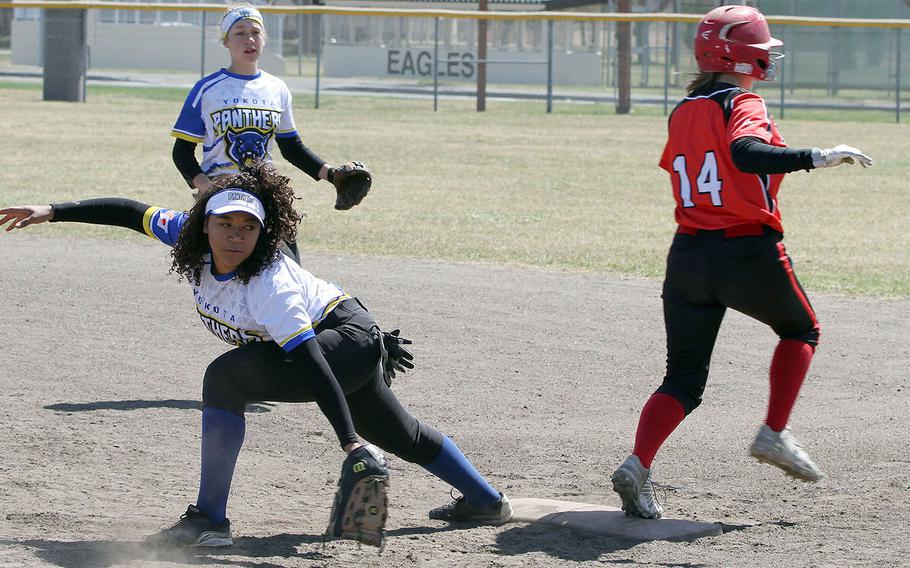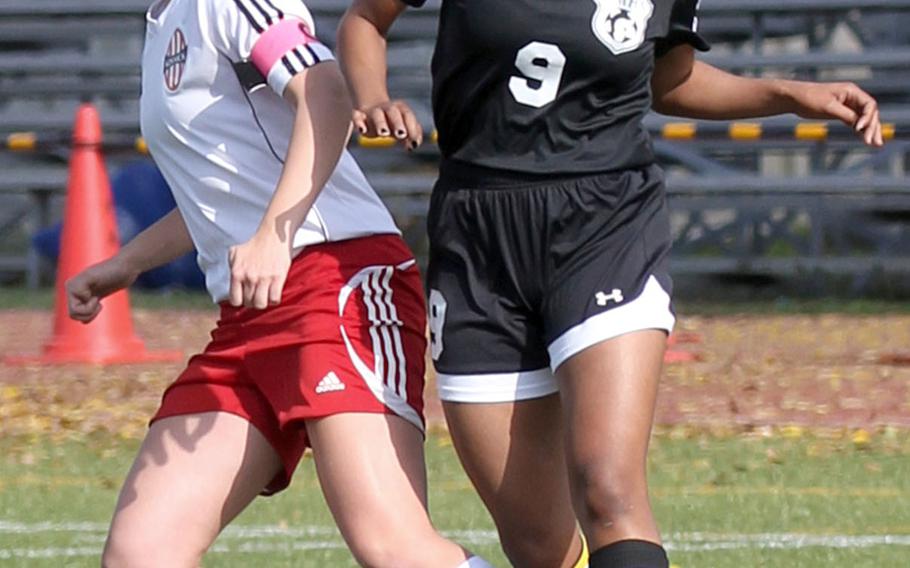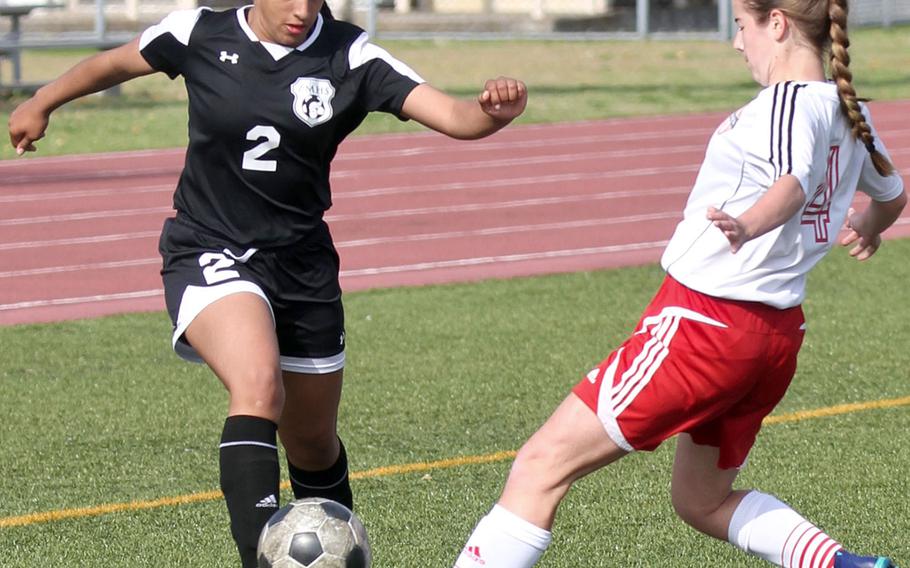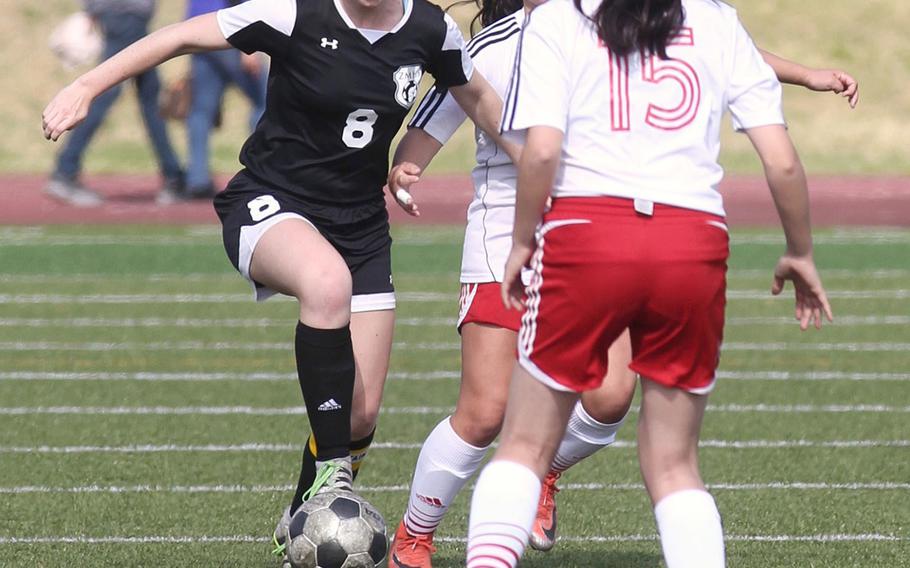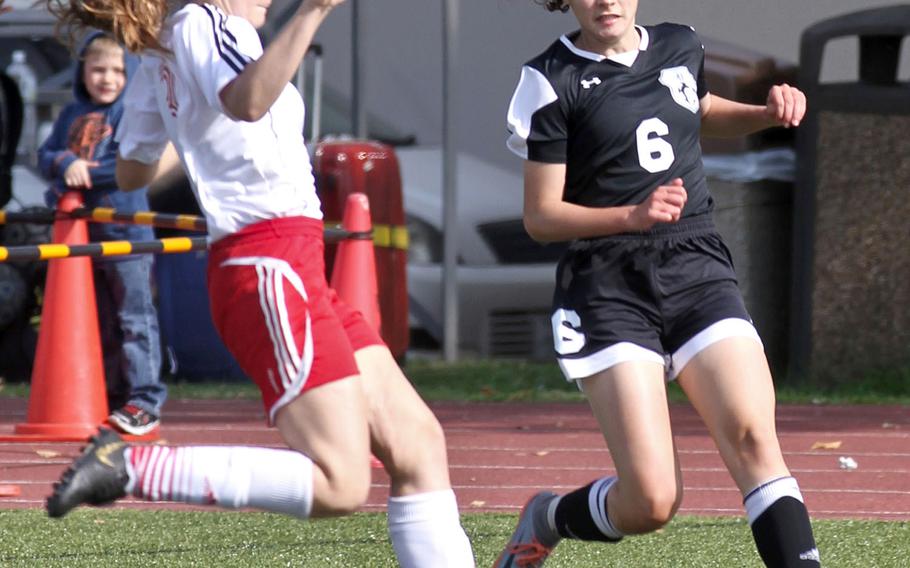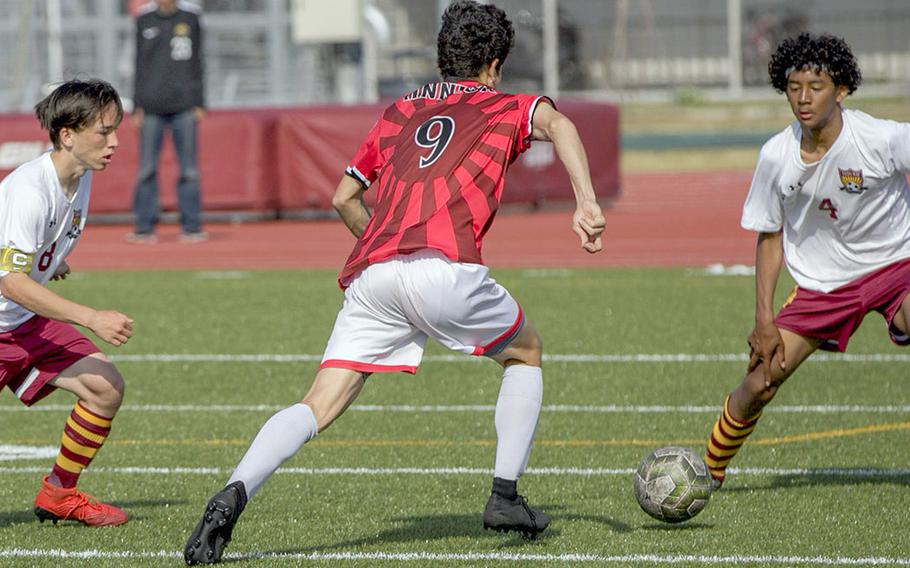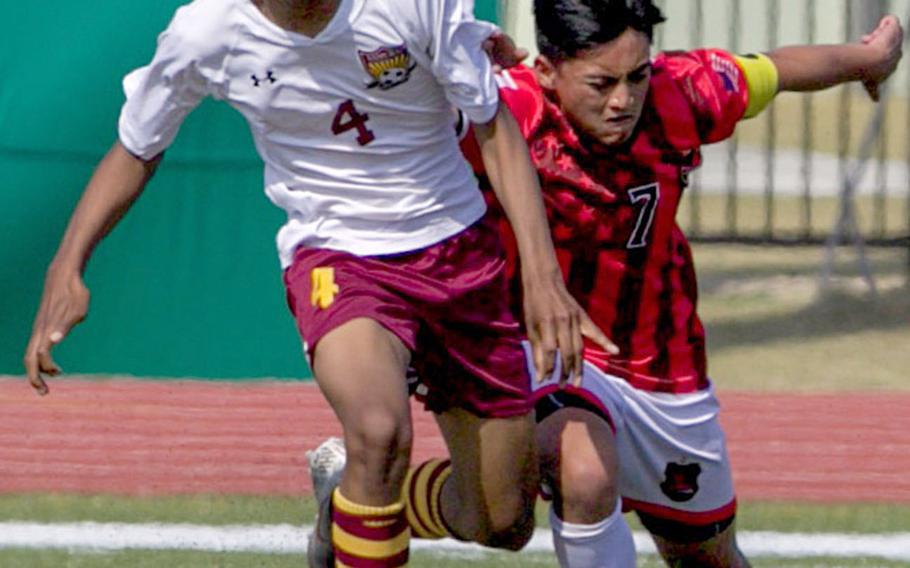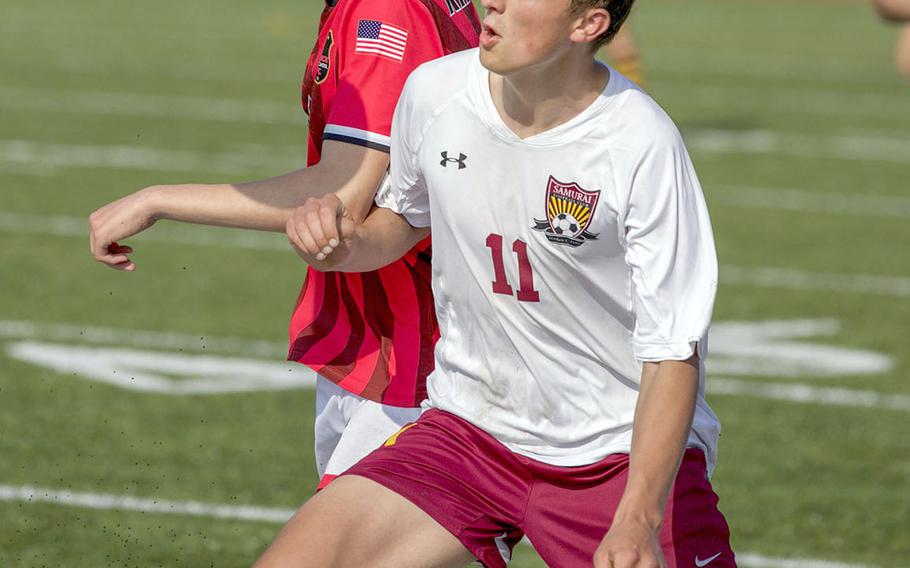 MISAWA AIR BASE, Japan – After watching the tournament title bounce around Japan the last two years, the Yokota softball team can once more call itself DODEA-Japan champion.
Isabella Garcia drove in the tie-breaking run with a two-out double on a 2-2 count in the top of the fourth, driving in Adrianna Diaz with what proved to be the game-winning run in an 11-9 win over Nile C. Kinnick on Saturday.
"I have no words. I was in tears," first-year head coach Preston Heitstuman said. "I was so unbelievably proud of them. They put everything they had into this weekend."
It was the sixth time this season the Panthers have faced the Red Devils, and the second time they've beaten Kinnick. Unlike previous encounters with the Red Devils, the Panthers refused to become undone by an untimely error.
"We didn't let one mistake decide the rest of the game for us," Kaela Jackson said. "We trusted each other."
Garcia batted 3-for-3 with two RBIs, Becca Bauman went 2-for-3 and Isabella Mollison 2-for-2 for the Panthers. Diaz got the win, while Faith Sells of Kinnick took the loss.
Kinnick won the DODEA-Japan tournament title in 2017 before going on to win its second Far East Division I title; Robert D. Edgren won the Japan district title a year ago.
"They outplayed us today. They deserved to win today. We have some things we need to work on," Kinnick coach Katrina Kemper said, adding that Yokota looks like a good bet to go deep into next month's Far East tournament. "I predict they'll win the Division II title," she said.
Yokota also triumphs in baseballYOKOTA AIR BASE, Japan – The more things have changed over the years for the Yokota baseball team, the more they've stayed the same.
Riley DeMarco pitched a shutout and the Panthers took advantage of five second-inning errors to break open the tournament's final game, with Yokota blanking E.J. King 8-0. The Panthers finished 4-0 in the five-team tournament, the only team to go unbeaten.
"We may not always have the individual ability, but we've always come together as a team," said LeSean Thomas, the Panthers' assistant the last three years and their head coach this season. "We've always had a great group of kids. Every team I've had has had the drive to win."
Lange, Samurai win in boys soccerMARINE CORPS AIR STATION IWAKUNI, Japan – Kai Lange capped a weekend in which he scored 11 goals by netting a hat trick in Saturday's final of the DODEA-Japan boys soccer tournament. That helped host Matthew C. Perry shock favored Nile C. Kinnick 4-1 in the title match.
It was sweet revenge for the Samurai, who lost 6-0 to the same Red Devils in last year's final at Yokosuka Naval Base, Kinnick's home turf. In that match, the Red Devils held Lange scoreless.
"The kids are starting to believe they can play football," Lange's father and Samurai coach Mark Lange said.
It's the third time Perry has won this tournament, but the first time since 2014. They also won it in 2011.
"When kids start to believe, they can do some amazing things. We have a lot of kids new to soccer, but they're starting to gel and it's a good time to gel. Today, they were not to be denied."
Red Devils capture girls soccer titleCAMP ZAMA, Japan – The day before, Nile C. Kinnick eked out a 3-2 win over host Zama in the last day of pool play in the DODEA-Japan girls soccer tournament. In Saturday's final, the Red Devils left nothing to chance.
Ella Eisenhardt, a senior, scored twice and Jillian Mock and Jenna Lynch each notched a goal as Kinnick blanked the host Trojans 4-0 to regain the title it last won in 2016, when Eisenhardt was a freshman. The Red Devils finished third the last two years in this tournament.
"We didn't let our nerves get the best of us and we just played Kinnick soccer," Eisenhardt said.
Kinnick the last two years played solidly in the pool round, only to come out flat in the semifinals, coach Nico Hindie said. "This time, the girls worked really hard as a team, playing team soccer, 11 girls working together; that makes a difference," he said.
Kadena comes up short in ASIJ soccer festTOKYO – Another host team turned the tables on the team that vanquished them a year ago, as American School In Japan's girls soccer team dethroned defending champion Kadena on penalty kicks in Saturday's ASIJ Soccer Festival final.
The teams went to a shootout after playing evenly through full time. Megan Kirby netted her 20th goal for the Panthers, while Shuly Zuo got her 10th during regulation time for the Mustangs.
Even in the shootout, the Panthers had a couple of chances, leading 3-2 into the fifth round, but the next two Kadena shooters missed, opening the door for the Mustangs.
"It was good for us to come up here and play a competitive team," Panthers coach Abe Summers said, noting that defending Far East Division I champion ASIJ, Kadena and Kinnick will go head-to-head in the D-I tournament next month at Yokosuka. "It'll be a good Far East."
Watson shows off multiple talents on trackYOKOTA AIR BASE, Japan – As a receiver, Chris Watson helped Nile C. Kinnick win its school-first Far East Division I football title. As a guard, he helped lead the Red Devils to their second D-I final, where they lost to Humphreys.
Now, Watson is spending his last months at Kinnick (he transfers to Pennsylvania after this school year) on the track. To hear him tell it, much of what he does there mirrors the gridiron and hardwood.
"A lot of it translates over," he said.
Watson won the 100, 200 and long jump during Saturday's meet at Yokota, and has already qualified for next month's Far East meet in each event.
Some of his ability, he said, is hereditary, but "the rest is hard work, going to the gym at 6 in the morning, practicing as best and as hard as I can and the mentality of being competitive," Watson said.
Among other multiple winners in Saturday's event was Aiko Galvin, a Yokota freshman. She was victorious in the 800 and 1,600. But she says that while she wants to run in college like her older brother Daniel, she doesn't want track to become task instead of fun.
"I don't want it to consume my life; I want it to remain fun," said Galvin, daughter of Yokota coach Dan Galvin and younger sister of Panther junior Mickey Galvin and Daniel, holder of two Pacific records and now a student-athlete at Iona.
"Since I'm the youngest, sometimes people say that my brothers are fast, so I should be fast, too. There are a lot of expectations."