Yokota goes to the air to get first victory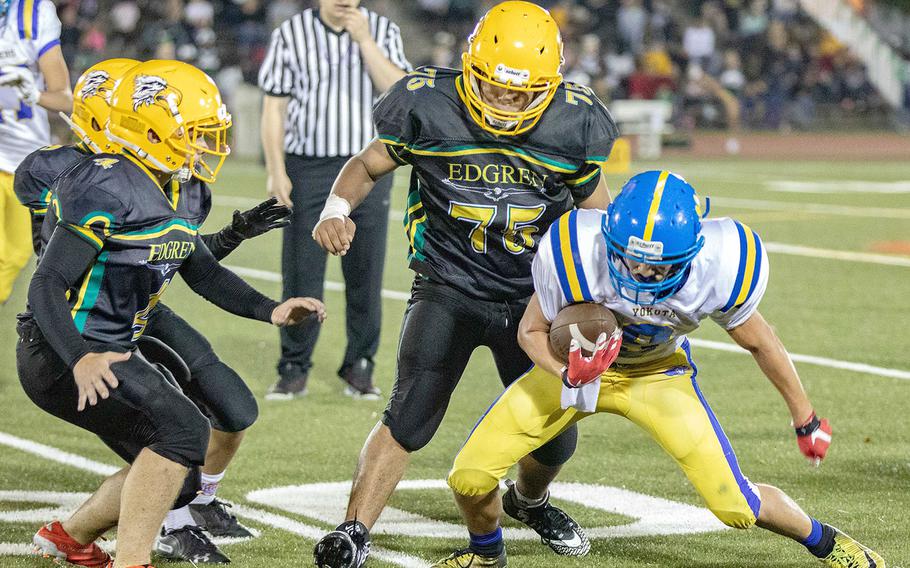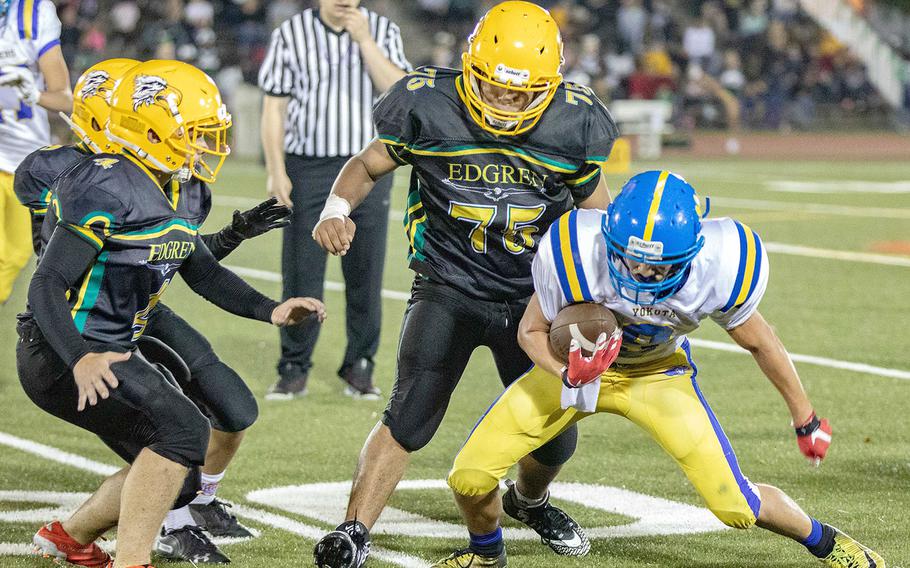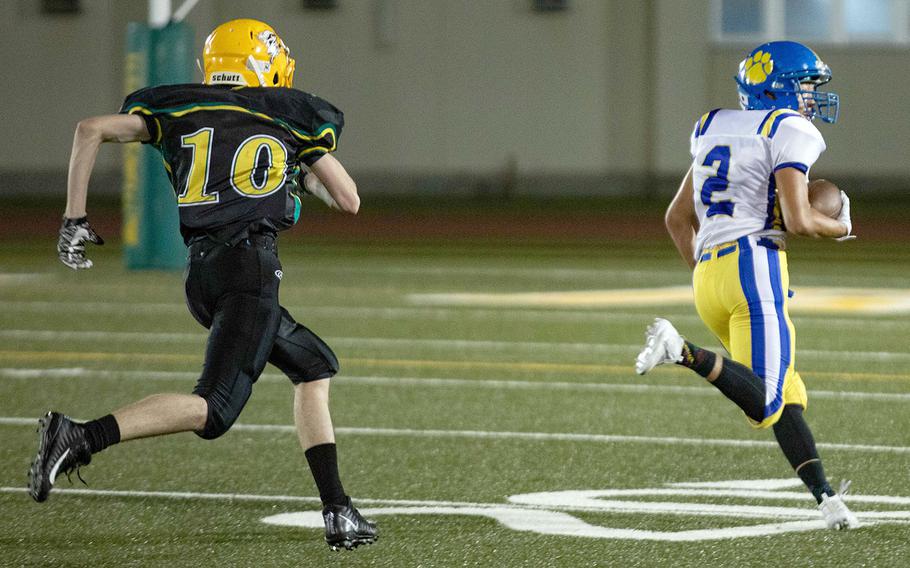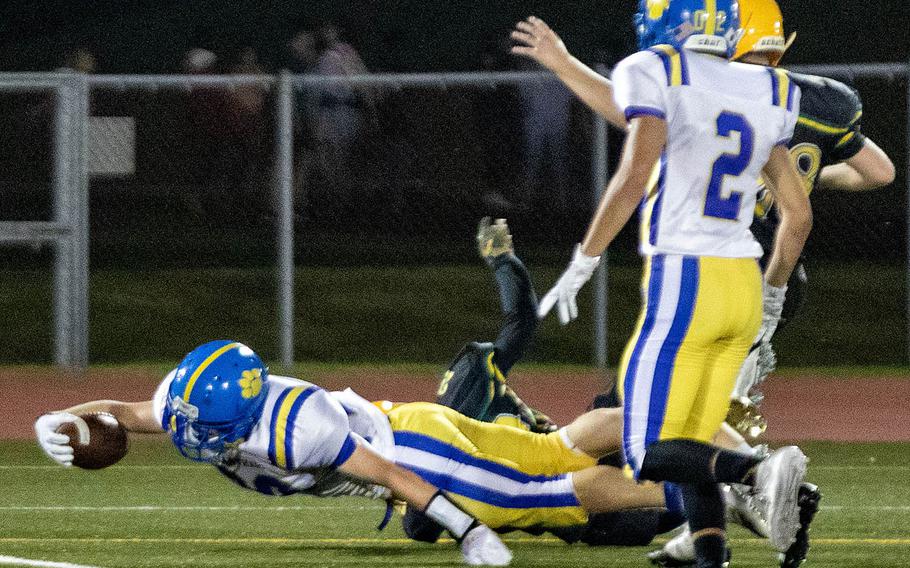 MISAWA AIR BASE, Japan – More times than none, Tim Pujol prefers his Yokota football charges to gain 4 yards and a cloud of dust than going to the air.
"But we're not at that point yet," Pujol said after his Panthers went airborne for four touchdown passes in a 43-9 romp Friday over Robert D. Edgren at Eagles Field. "So, we've been doing what we have to to gain yards, score points and move the chains."
Call Friday's Panthers' offense "Air Pujol," he said. "We slung the football a lot tonight."
In so doing, the Panthers got their first win of the season against two losses and kept their slim hopes alive for one of two Far East Division II championship game berths. The Eagles fell to 0-3 in the D-II title-game chase.
Brody Choate went 10-for-21 for 280 yards and four touchdowns and no interceptions. Kura Sato, a 5-foot-7 junior, snagged four passes for 146 yards and touchdown catches of 80, 21 and 27 yards, added 27 yards on three rushes and took a pick-six 27 yards.
"He has good speed and is strong for his size," Pujol said of Sato.
Ethan Smith caught a 27-yard touchdown pass, ran six times for 61 yards including a 20-yard TD run and blocked a punt. Austin Fisher got the Panthers on board with a first-quarter safety and had one quarterback sack. Joey DeGrella recovered an Eagles fumble.
The Eagles got on the board in the first quarter on Joshua Hartley's 34-yard field goal. Edgren's Caleb Struve capped the game's scoring with a 3-yard run in the closing seconds.
Coach Jeremy Sanders said he and his coaching staff had scouted the Panthers and developed a good game plan to combat them, but "the execution was not there," he said.
"The coaching staff prepared them, but you still have to stay mentally focused and perform on the field and that did not happen tonight," Sanders said.
The Panthers next play an interdivisional game on Friday at defending Far East Division I champion Nile C. Kinnick; kickoff is at 7 p.m. Edgren gets the week off before traveling to Daegu for a 3 p.m. kickoff on Oct. 12.