Far East tennis/volleyball
Yokota freshman to battle for singles title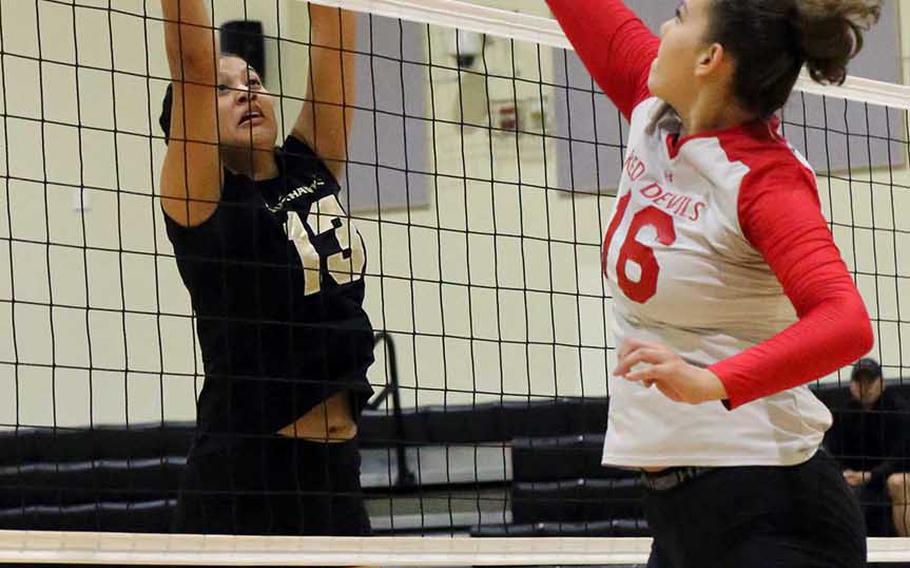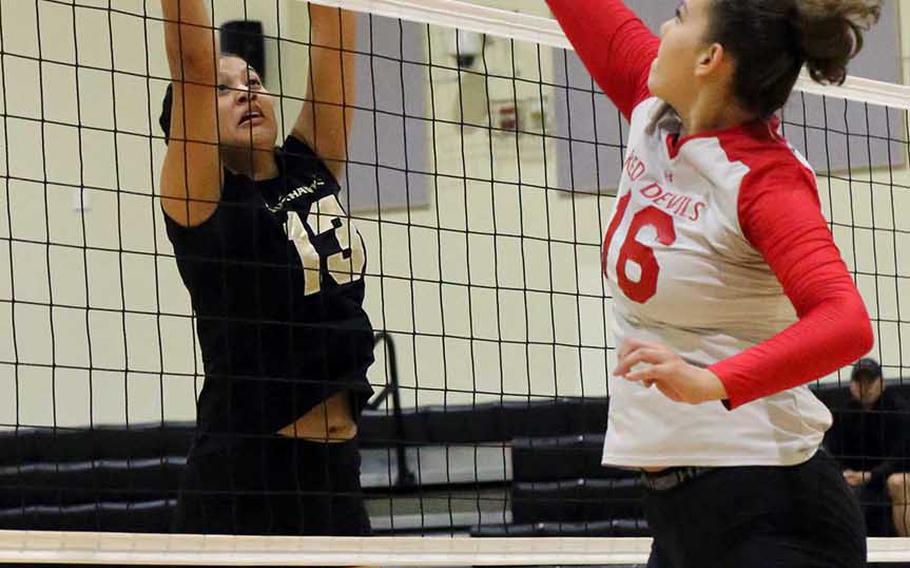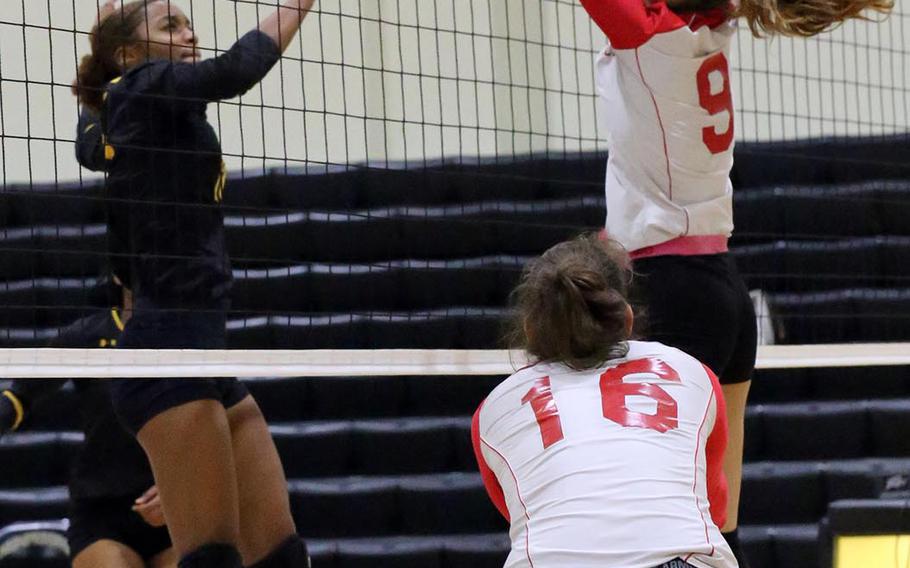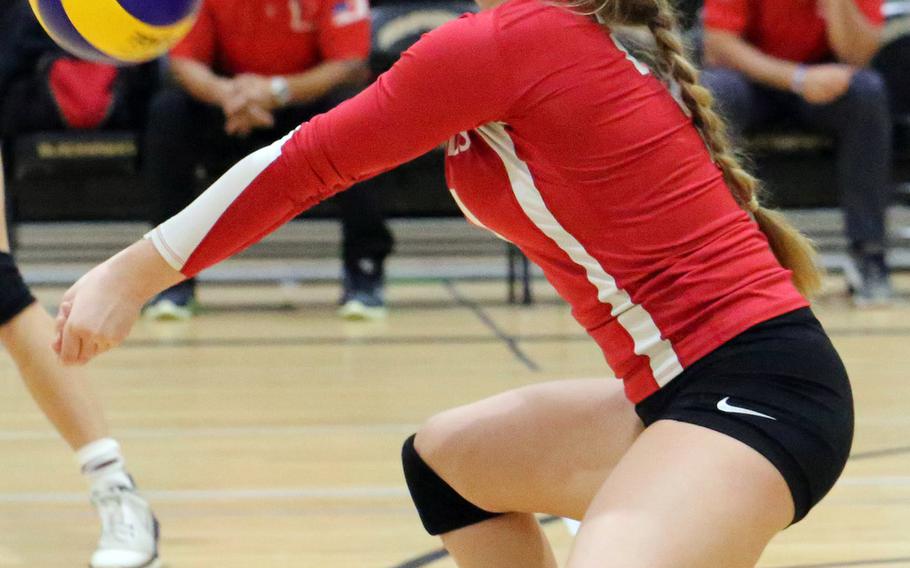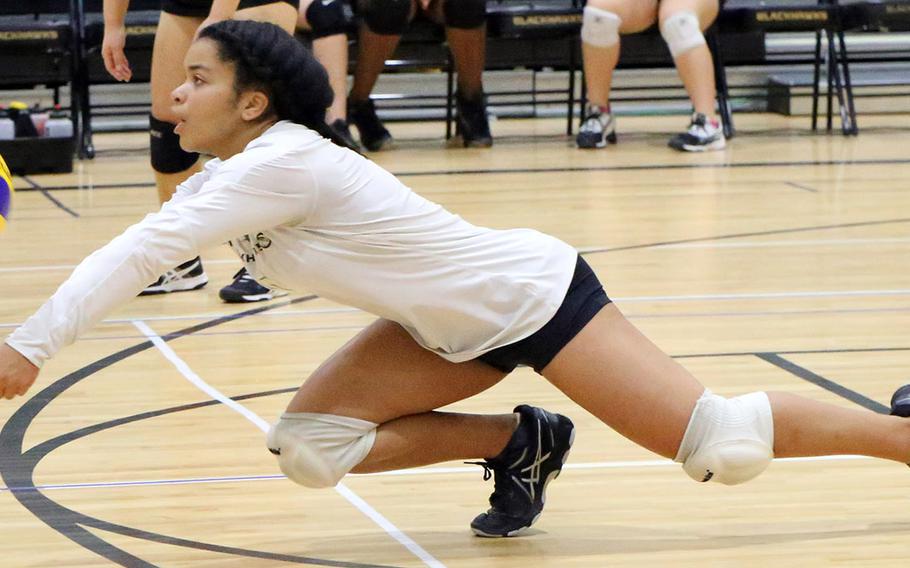 Ush Sawada might have a bit of trouble deciding who to cheer for in Saturday's Far East tennis tournament boys singles final.
The Christian Academy Japan coach has ties to the two players in that final, having coached both the Knights' Kaito Masuda and his youthful opponent, Yokota freshman Kai Deremer.
"Tough one," Sawada said when asked who he'd be pulling for. "I taught both of them."
Deremer is the only DODEA tennis player in any of the finals of the five events scheduled for Saturday, Day 4 of the four-day Far East tournament at Kadena Air Base's Risner Tennis Complex.
The rest of the final fields features all international-school players, including junior Sarah Omachi of Seisen, the girls favorite who's in the finals of the singles and doubles.
Takumi Kodama of E.J. King was the other DODEA boys hope, but he lost in the singles semifinals to Masuda and he and teammate Johnathon Lee fell to St. Mary's Yuki Toyokawa and Andy Matsuzaki in the doubles semifinals.
Kubasaki's Ally Johnson and Carolina Rivera were the best DODEA hopes in the girls field, but Johnson lost to Kaitlyn Corbett of CAJ in the singles and she and Rivera lost to Seisen's Lauren Woody and Debangi Mohanta in the girls doubles semis.
Volleyball semifinals setOn the indoor courts at Camp Humphreys, the Far East volleyball tournaments' final four fields were set on Friday, with Zama hoping to complete a run to its first Division II title and the first won by the school at any level since 1997.
The Trojans reached Saturday's semifinal by sweeping Robert D. Edgren in three sets in the quarterfinals. Zama has not lost since the last day of the American School In Japan YUJO tournament a month ago.
"Our chemistry is off the charts," coach Veronica Jones said. "I'm so proud of them."
Zama faces Seoul American in one semifinal, while two-time defending champion Yokota takes on Christian Academy Japan in the other semifinal, a rematch of the finals the last two years.
The Division I tournament features Kubasaki against Nile C. Kinnick in an all-DODEA semifinal, while defending champion Seisen faces American School In Japan in the other. Kubasaki won the tournament from 2014-16 and ASIJ the three years before that.