Prep roundup
Wyche, Warriors wrap up historic season sweep of Falcons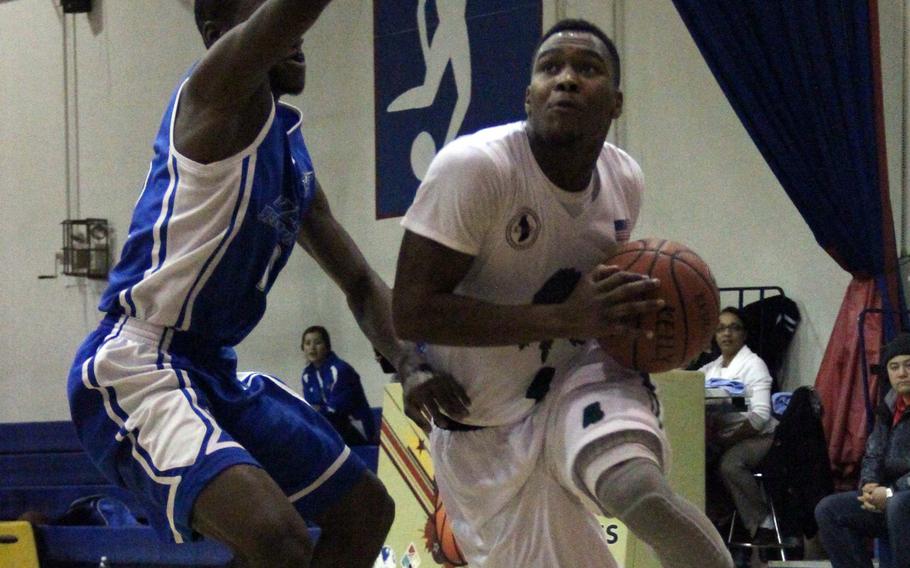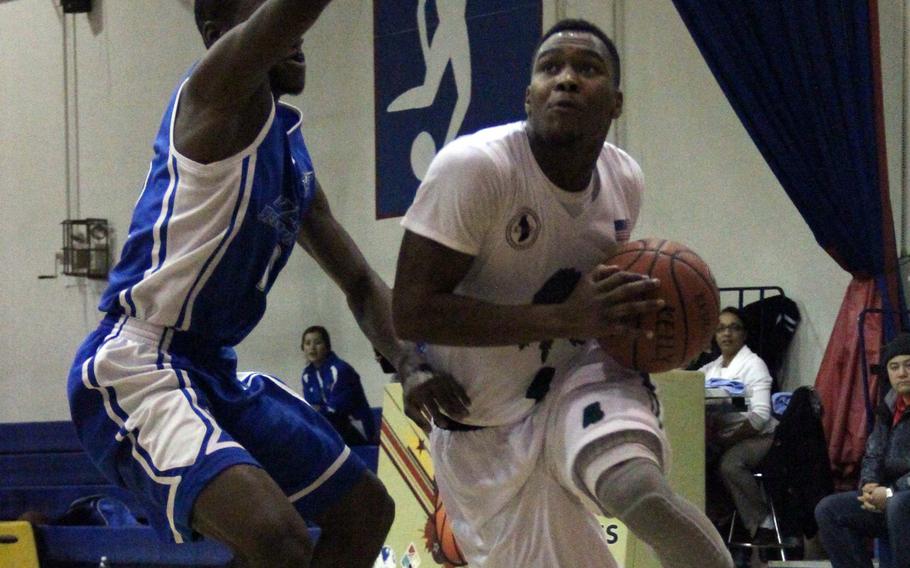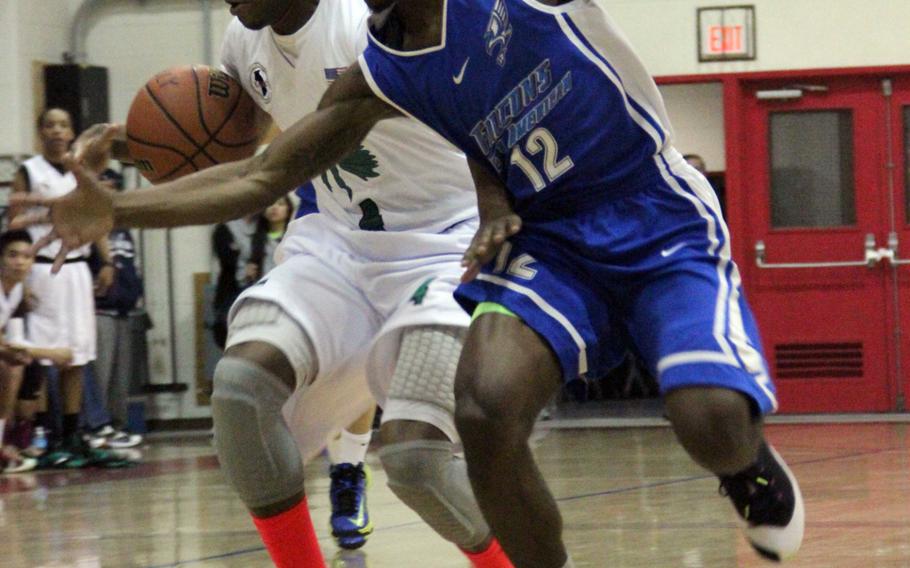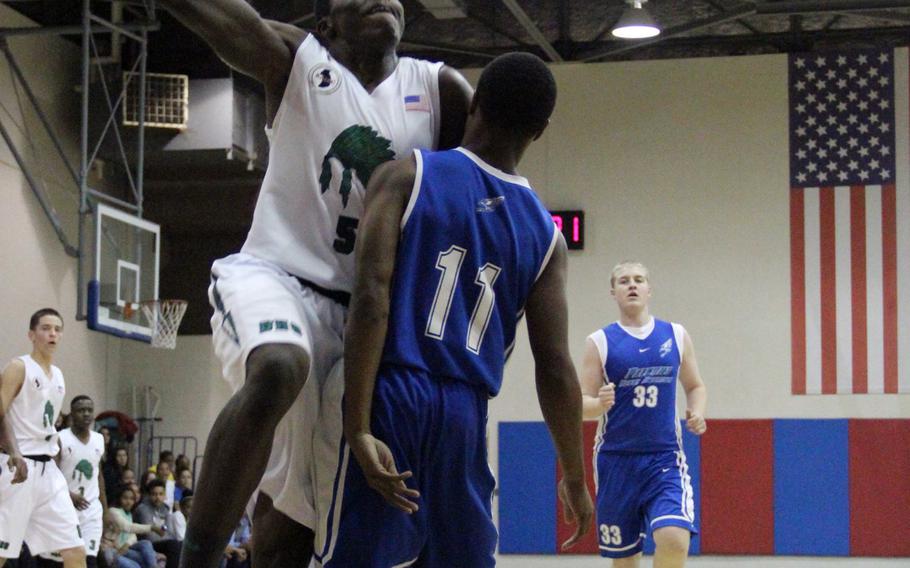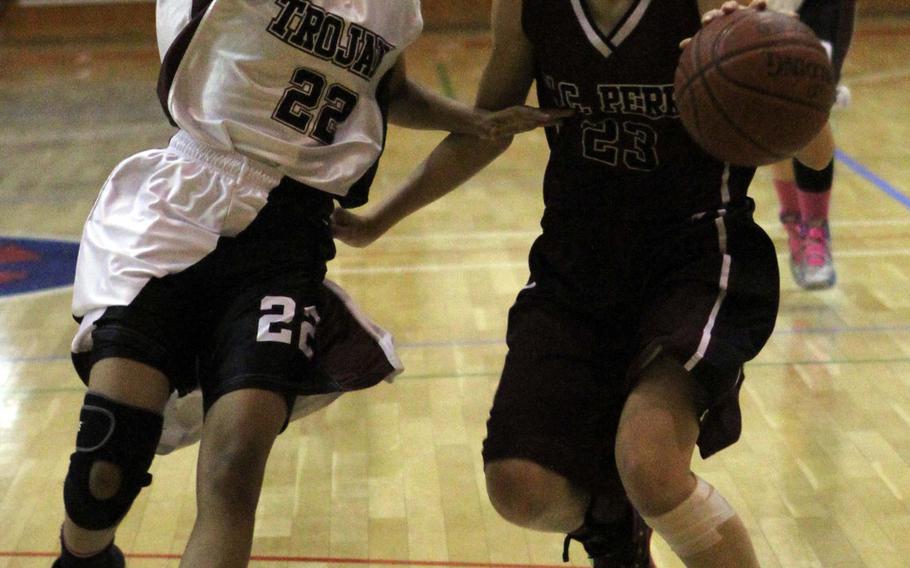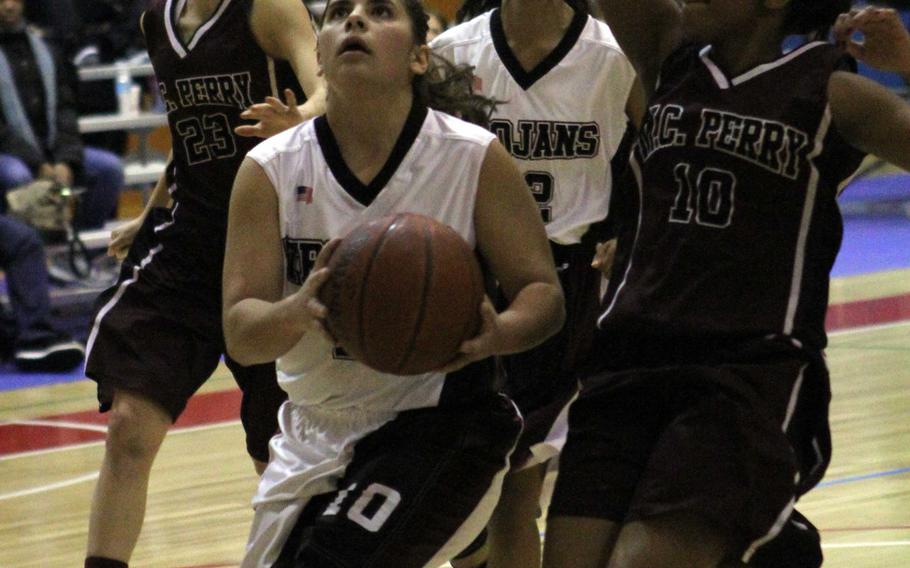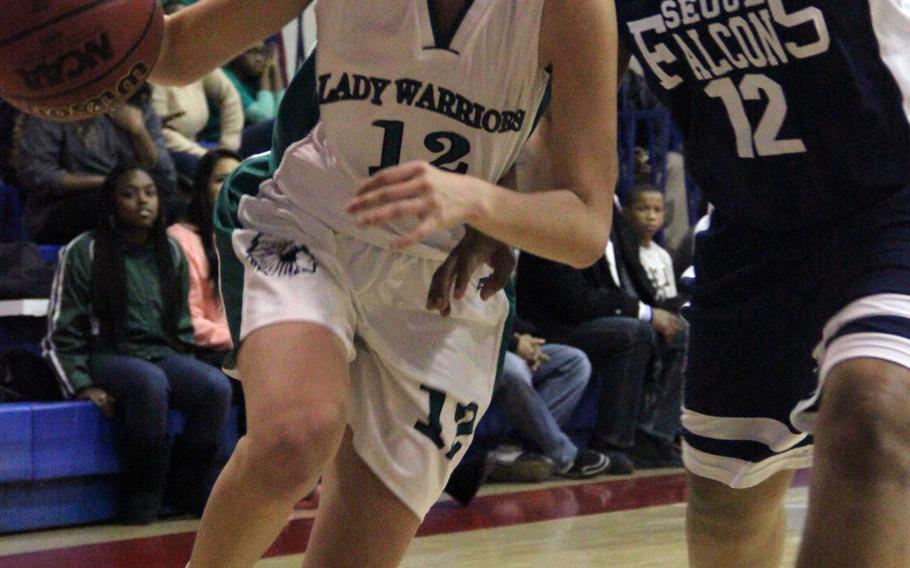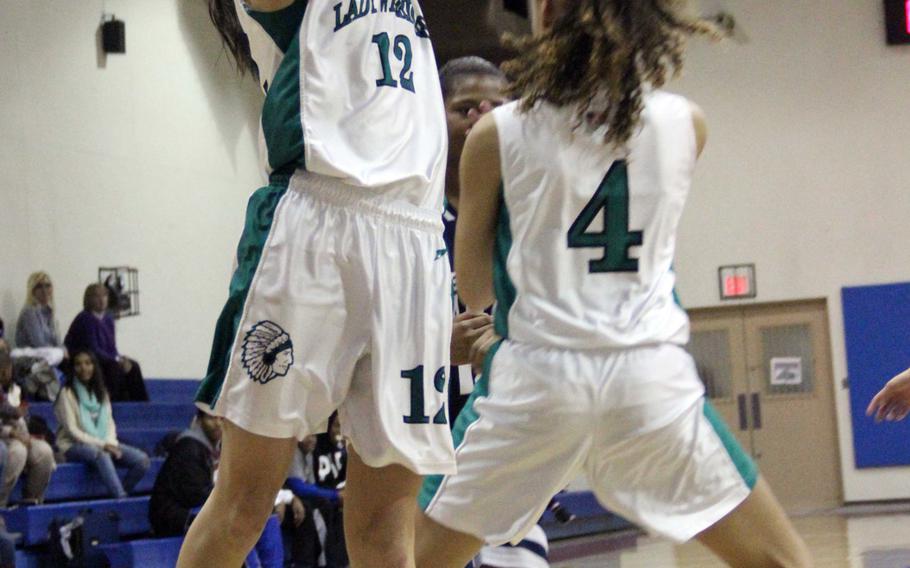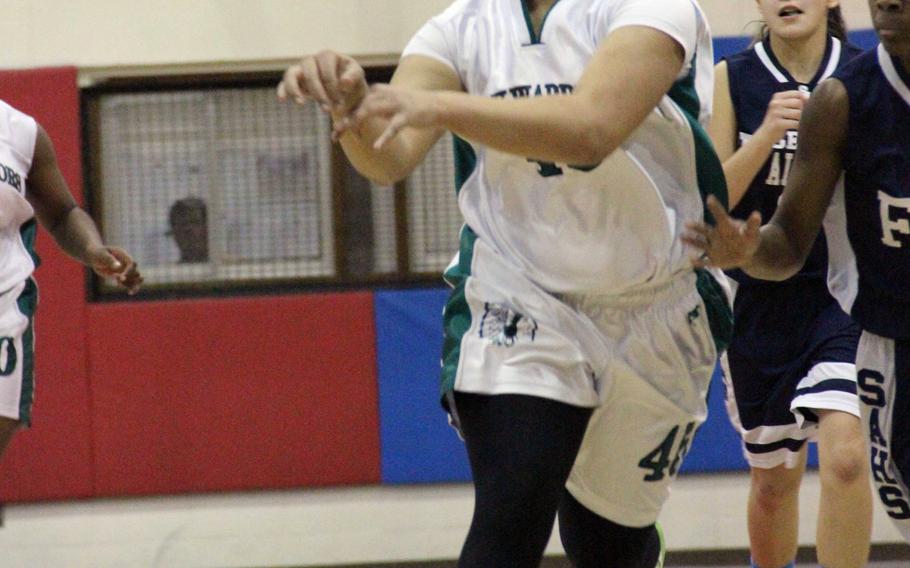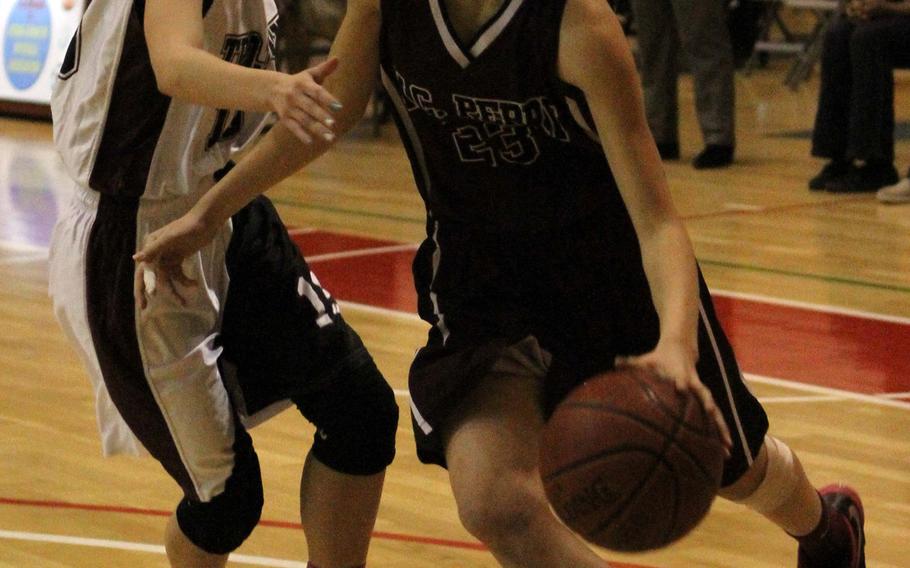 Rheagan Wyche's shooting touch and a timely fourth-quarter rally helped Daegu make history on Friday.
Wyche scored 16 points and the Warriors outscored Seoul American 14-4 in the fourth quarter, rallying for a 39-33 win over the Falcons and wrapping up what is believed to be the first regular-season sweep of Seoul American by the Warriors in the schools' histories.
"After 50-plus years, it was bound to happen," Falcons coach Jesse J. Smith said after the game at Camp Walker, South Korea. "Daegu's girls played a great game."
Coach Phillip Loyd praised his Warriors girls for not giving up after entering the fourth quarter, trailing by four points.
"The girls deserved it," Loyd said after Daegu improved to 5-0 on the season. "It's a great moment for the girls. They're hard-working girls. They were down, but they kept pushing, kept pushing, kept pushing and pulled it out. It's a great group."
Auburn Hood tossed in 10 points and Lari Robertson nine for the Warriors.
As Daegu's girls repeated their season-opening win at Seoul American on Nov. 22, so, too, did the Falcons boys, who completed a season sweep of the Warriors, holding off a second-half push for a 56-49 win over Daegu.
Dominique Conley had 15 points and five assists, Deon Johnson scored 11 points and he and Henry Arnold V each had 10 rebounds.
The Falcons boys are also 5-0, holding a two-game lead over Daegu, but Seoul American coach Steve Boyd wasn't entirely happy after the win.
"It's always tough to come down here. A tough game all the way around," Boyd said. "But a win is better than a loss. I'll take it."
Despite setting atop the Korean-American Interscholastic Activities Conference Blue Division at 5-0, Boyd said the issue is far from settled.
They still have a second game to play against their six division rivals, including Yongsan International-Seoul, whom Boyd said "is getting better and will continue to get better."
"This win gives us a little space, but we have a long way to go."