Prep roundup
Wyche back to 2016 form as Panthers triumph
by
Dave Ornauer
January 20, 2018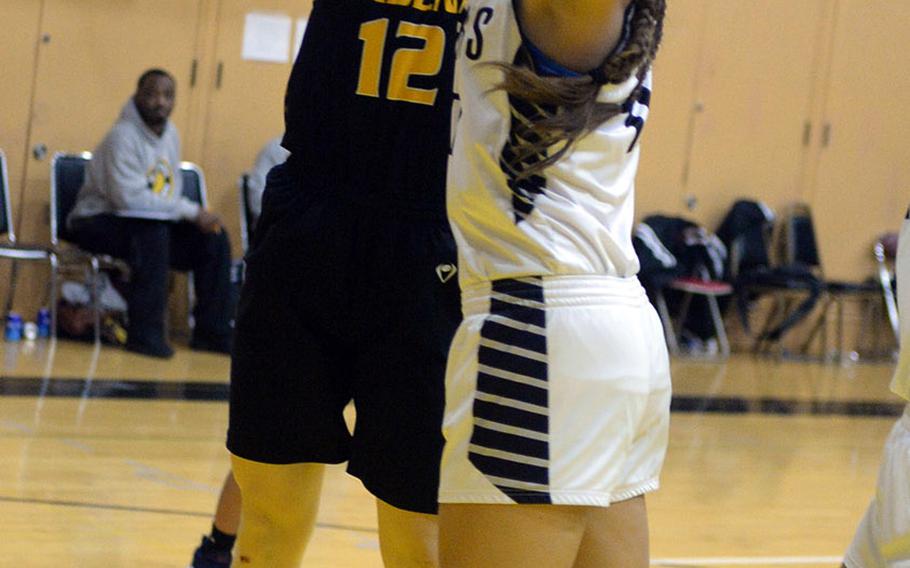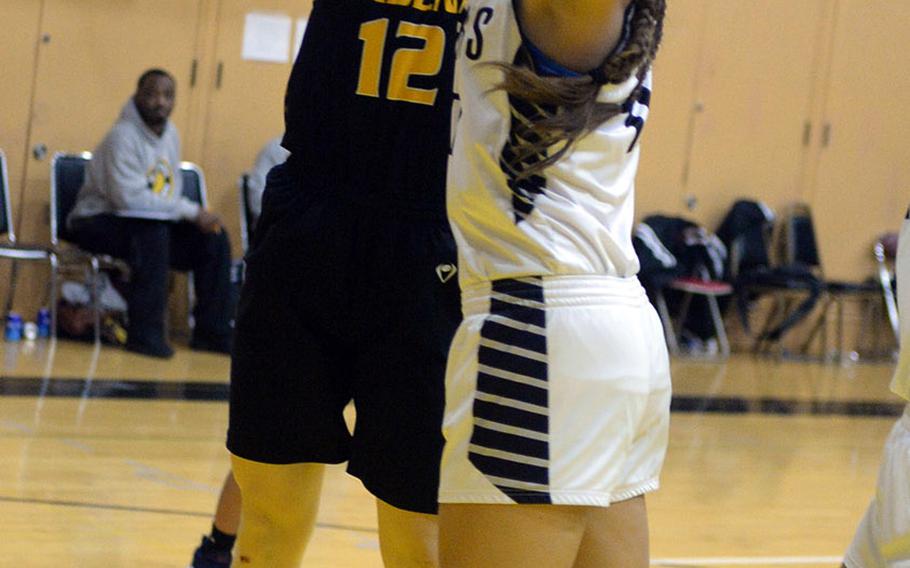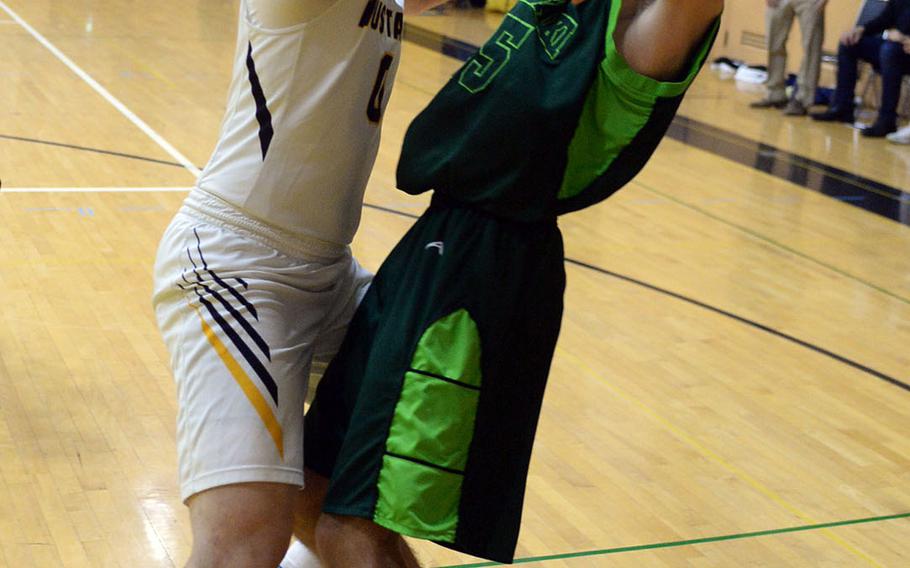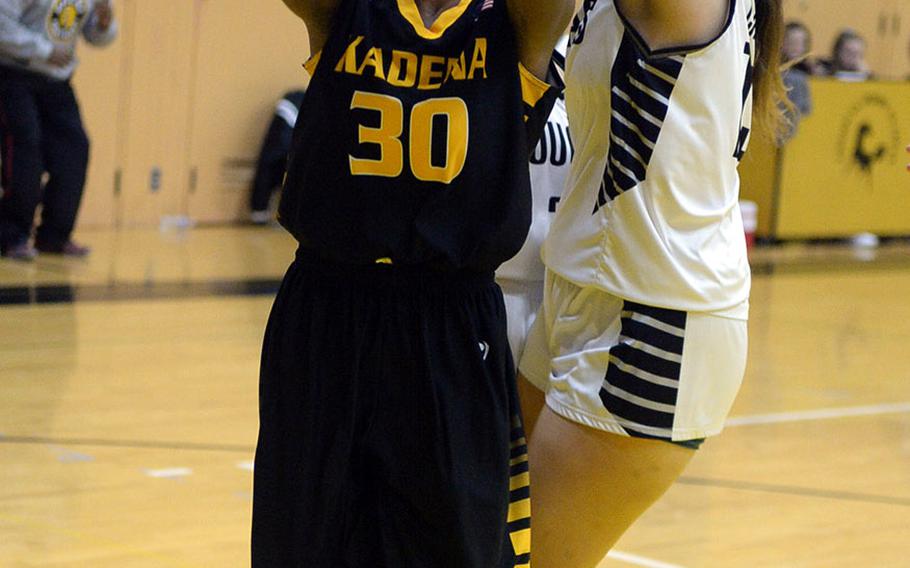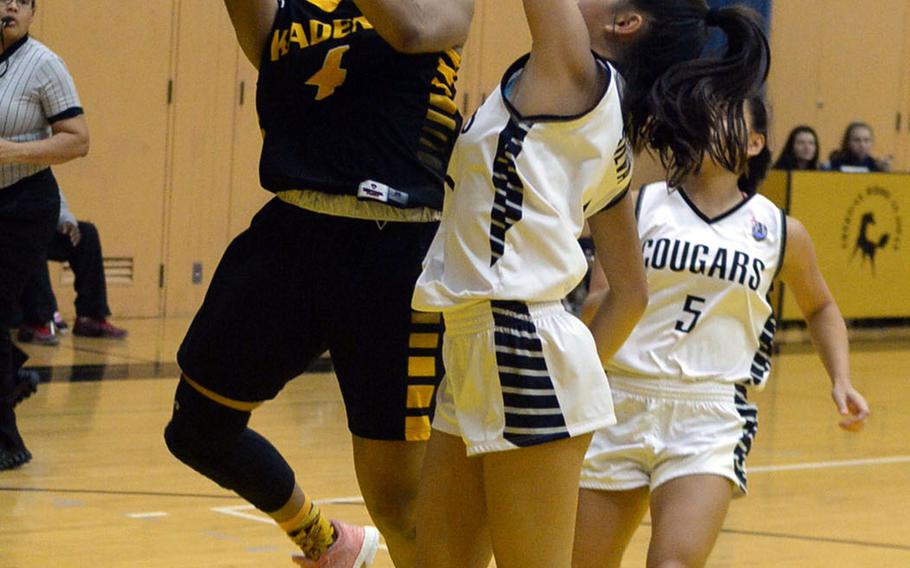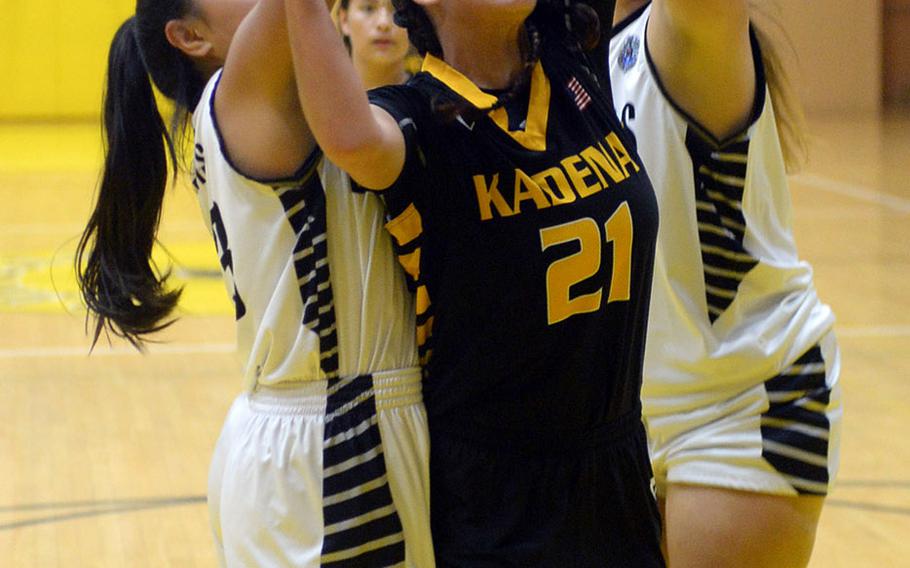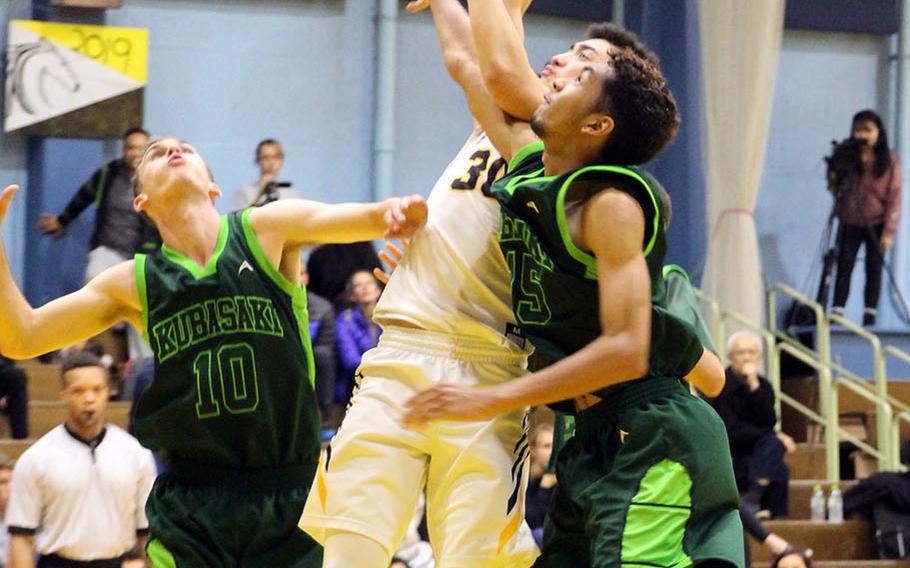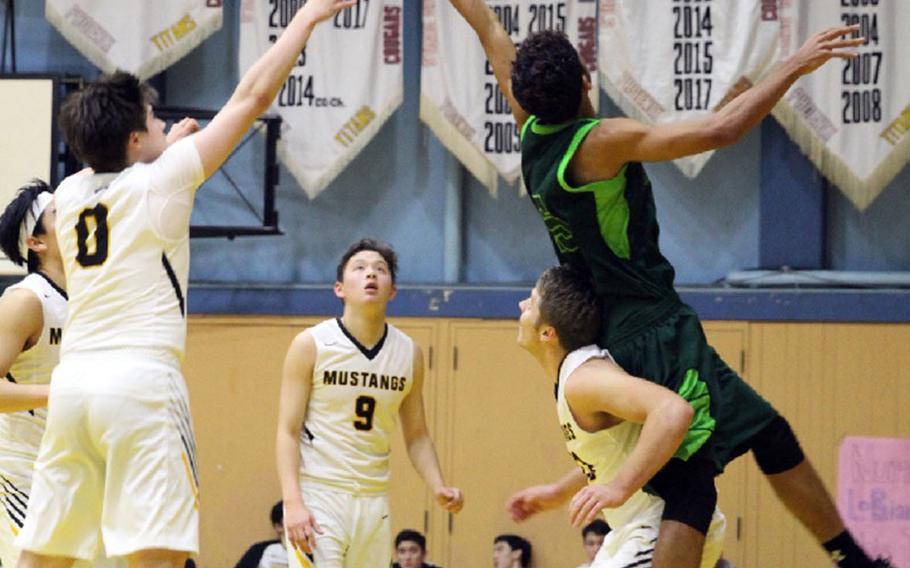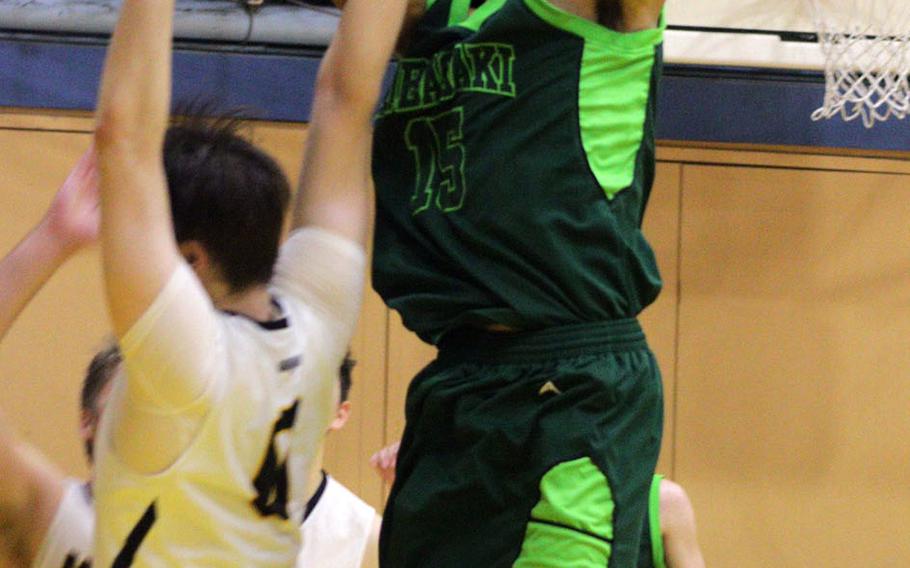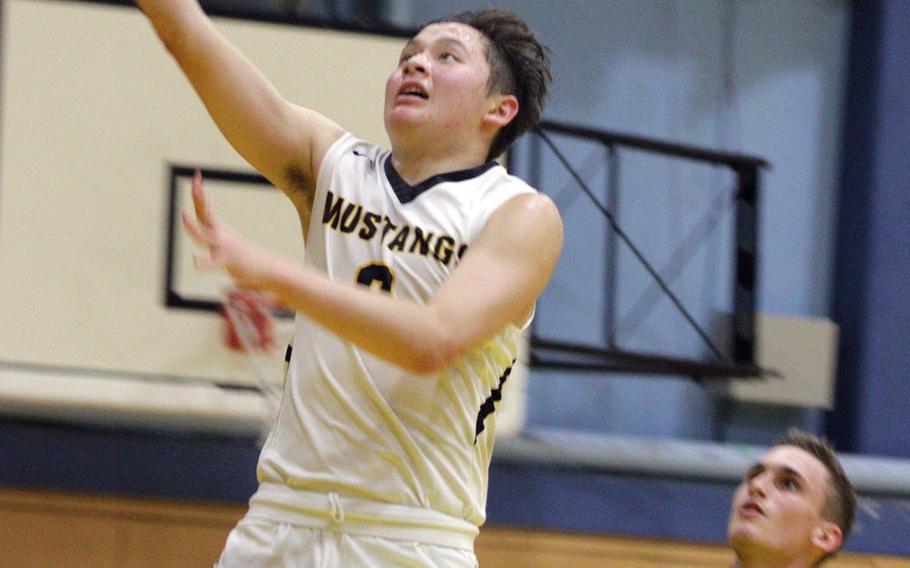 TOKYO – In a battle of Most Valuable Players past and present, Rhamsey Wyche showed on Saturday she's regained her form of two seasons ago. And she has perhaps boosted her Kadena Panthers into contention for their second Far East Division I Tournament title in three seasons.
The senior guard capped a Saturday in which she hit 12 three-point goals in four games by netting 22 points - including four threes - and helping the Panthers rally from a seven-point second-quarter deficit for a 45-35 win over Academy of Our Lady of Guam.
The win gave the Panthers the title in the 2nd American School In Japan Kanto Classic. And it answered questions that some observers had about Wyche perhaps not playing up to her pace of 2015-16.
"This year, I have a lot to give, especially for losing last year" in the Far East D-I final 52-31 to American School of Bangkok. Wyche was the 2016 D-I MVP when the Panthers won the title.
After averaging just more than 10 points a game in November and December, Wyche broke out for 31 and 21 points in two games against Taipei American School and averaged 18 points in the three-day Kanto Classic.
"I just try to come out and prove a point, that I still have it, that Kadena still has it and that we're going to come and get it," she said.
Saturday's final appeared early on to be a slugfest between Wyche and AOLG's junior center Mia San Nicolas, the unanimous MVP in the just-concluded Guam high school season. San Nicolas and distance specialist Kirsten Silva fashioned an 8-0 run that put the Cougars up 16-9 early in the second quarter.
But Wyche and the Panthers answered, whittling away at the lead and tying it at the halftime buzzer on a Wyche three.
Korina Macato broke a 28-28 tie with a three that put Kadena ahead to stay 31-28 with 1:50 left in the third quarter. Wyche hit a three from the left baseline that gave the Panthers their biggest lead, 39-29, with 5:20 left.
Wyche was named the Player of the Tournament. San Nicolas finished with 14 to pace the Cougars.
The boys final was no contest from the start, as the host Mustangs roared ahead by 17 points after one half against Kubasaki. The Dragons spurted briefly in the third quarter, but couldn't overcome the slow start and ASIJ pulled away for a 55-33 win over Kubasaki.
King sweeps WJAA titlesOSAKA, Japan – The lone returning player from E.J. King's Far East Division II Tournament title team continues to do big things for the Cobras, the most recent leading them to their second straight title in the Western Japan Athletic Association Tournament.
"Awesome," coach Laird Small said after Dyson Robinson averaged 22.5 points as the Cobras won the semifinal 75-47 over Yokohama, then the final 66-57 over Canadian Academy.
And the boys were not alone in their quest for WJAA honors; the Cobras girls also captured their version of the WJAA title, and got a huge boost from a sophomore, Gabi Shultz, who's more noted for her feats on the soccer pitch.
Shultz averaged 18 points and the Cobras pounded Yokohama 60-18 in the semifinal, then routed St. Maur 54-26 in the championship game.
Titans capture Kanto finalsTOKYO – Shu Yabui said he had a much better feeling about Saturday's Kanto Plain Association of Secondary Schools wrestling finals than the previous week's "Beast of the Far East" Tournament.
For one, the longtime St. Mary's coach had two of his better wrestlers, Dai Matsumoto (135 pounds) and Alex Patton (180), back in the lineup after each missed "Beast." For another, the Kanto finals were on the Titans' home mats.
On Saturday, Eiji Kasahara (108), Tatsuhito Matsumoto (122), Austin Koslow (168) and Patton each earned titles and the Titans had 11 wrestlers reach the finals, giving them 94 points, just enough to outdistance "Beast" champion Kinnick by three points.
"Last week wasn't any gauge" for the Titans, Yabui said. "We knew it would be close, but we knew we could beat them (Red Devils) with our full lineup. Today, there were no big surprises."
Although Yabui feels the Titans are in good shape for a run at their fifth straight Far East D-I title, he said a lot will come down to what wrestlers from schools other than Kinnick or St. Mary's do.
"That could be huge," Yabui said. "I think it will still come down to us."
Twitter: @ornauer_stripes
---
---
---