World-class athletes give track tips at Yokota
by
James Kimber
March 29, 2015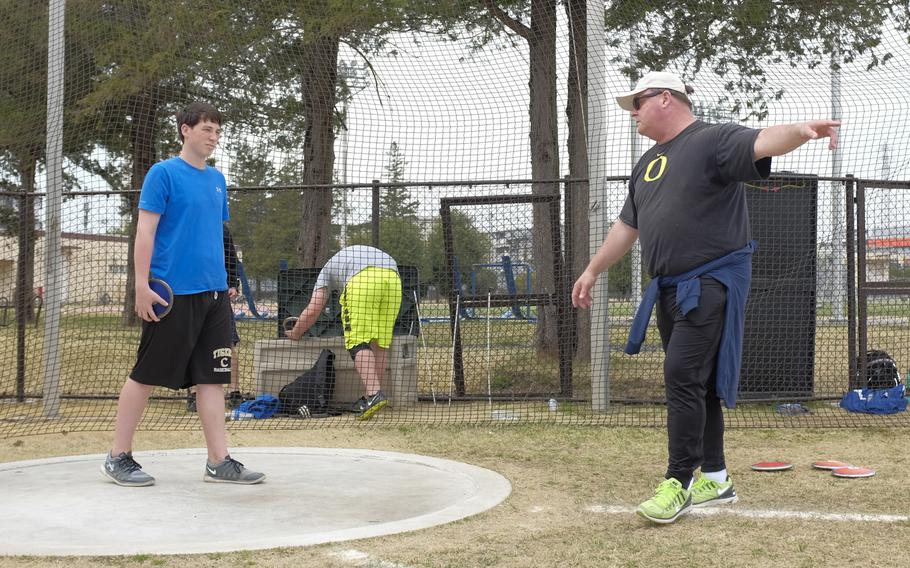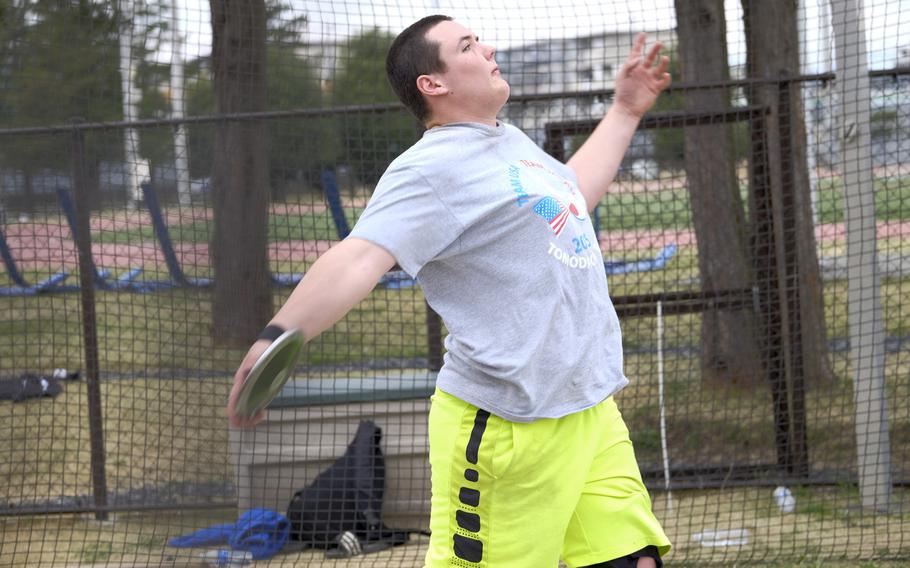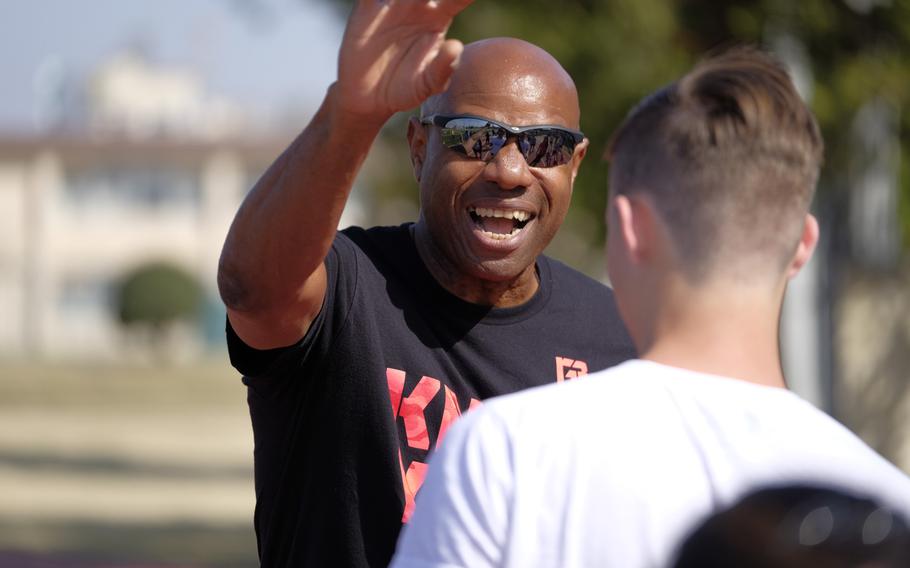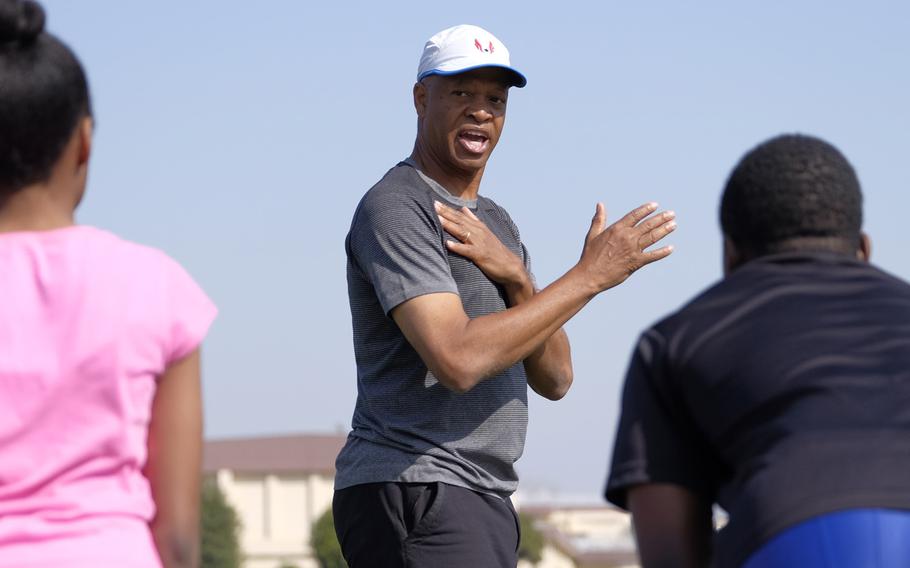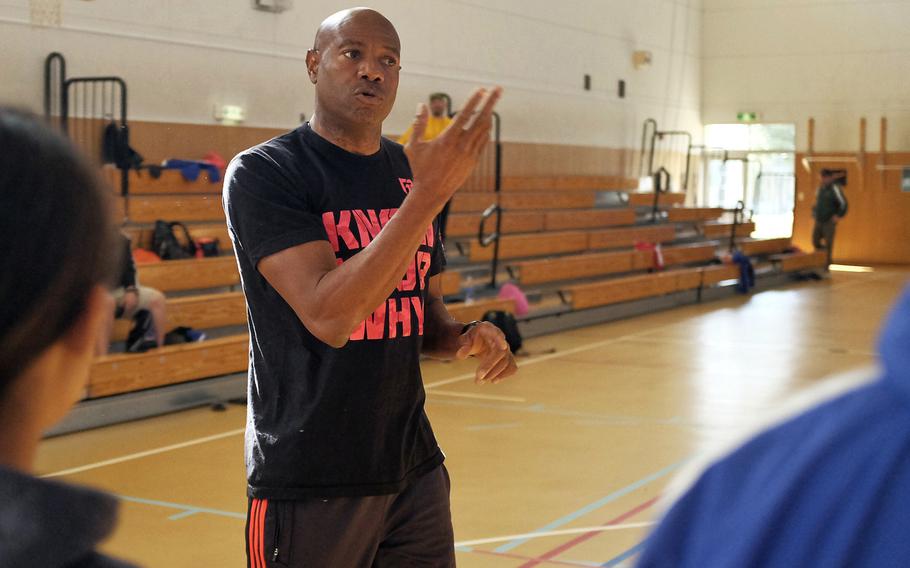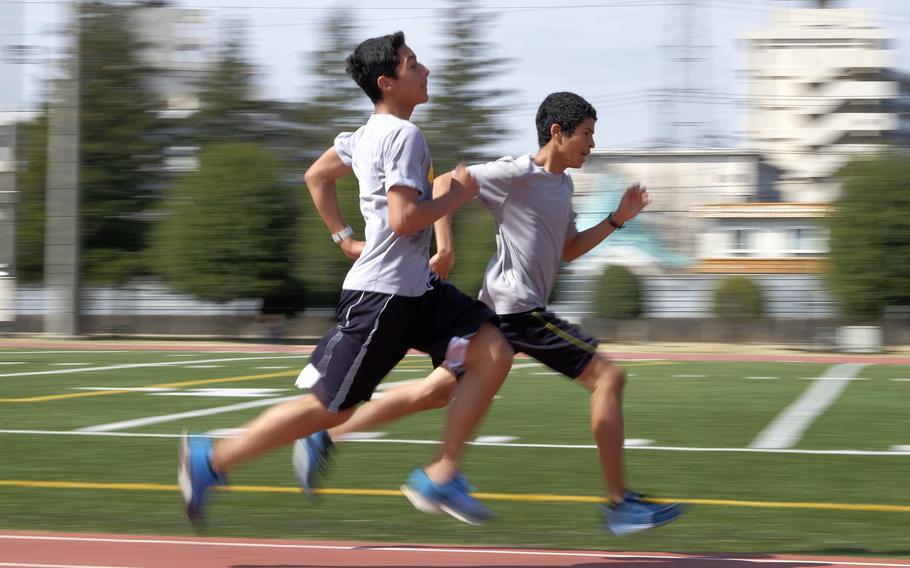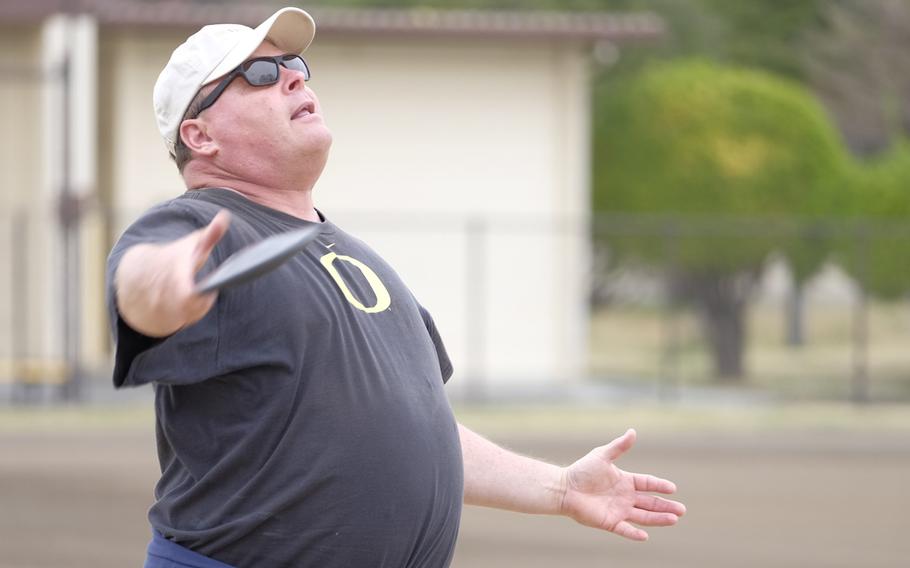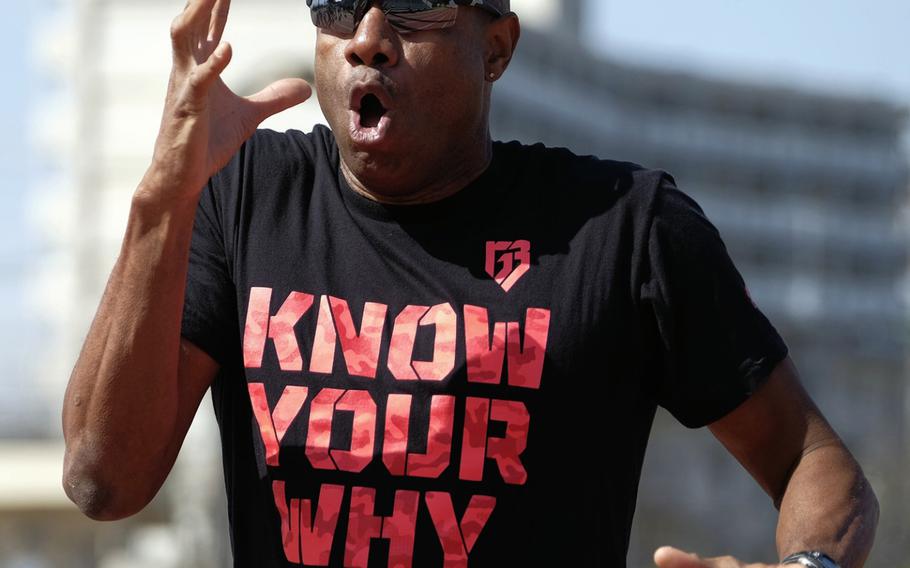 YOKOTA AIR BASE, Japan — Led by former world record holder in the triple jump and U.S. Track and Field Hall of Famer Willie Banks, a group of world-class athletes instructed young track enthusiasts Sunday on sprint fundamentals, throwing basics, jump techniques and running form.
"I grew up with a guy named George Mann and he now works out here [in Yokota] and is in a club called the Yokota Striders. As we were catching up, I told him about what I do and he asked if that was something we could do in Japan at the military bases," Banks said.
"Once we were got the Striders' support, I was able to round up some of my buddies to come out here to help instruct some of these young athletes at this event."
Known for his exuberant personality on the track in the early and mid-80s, Banks has mellowed to a degree.
He still spends more time smiling on the track than anything else, but he spends more time listening and reflecting.
"The beautiful thing about athletics is that you learn how to lose, your learn how to win," Banks said. "I found that my training on the track actually helped me finish my law degree. I was training for the Olympics and working on graduating at the same time. My ability to focus and block out all of the distractions around me helped me study so that it was just me and the books. What was taking my classmates five hours to finish, I was doing in three hours simply because of that concentration that came from track and field.
"Hopefully, these kids can come away with knowing that the challenges will never be too great if you never give up. Never give up."
Other instructors included Mike Powell, a two-time world champion and the world record holder in the long jump; Jacqueline Hansen, the former world record holder in women's marathon; and Ken Flax, the NCAA record holder in the hammer throw and two-time Olympian.
Despite what his resume would become, Flax was once an afterthought in the college recruiting circus.
The University of Oregon changed that with an offer to walk on if he agreed to change from shot put to hammer throw. Flax jumped at the opportunity and immediately began writing down ambitious goals.
"They included to break the school record in hammer throw, break the conference record, win the conference title, win the NCAA title, win the national championship, win the world championship, make the Olympic team, medal at the Olympics," Flax said as he was listing what could have easily been seen as naïve. Flax now knows some of these goals should have been crazy having never even picked up a hammer before.
"If you don't know where you want to go, how will you ever get there?" Flax said. "I got to the point that I knew how much weight I wanted to be able to lift to exact day months before it happened. These kids need to start keeping a journal recording where they want to be at the end of this season, next season and beyond."
"Look at me!" Powell said during the morning drills.
Powell has never been shy of attention and thrives under the spotlight. The self-described 51-year-old kid, has always had eyes on him.
Sunday, his audience was different. It was adolescent and often concerned with the way the breeze was blowing their hair. Most of the attendees hadn't even seen the YouTube highlights of his great battle against Carl Lewis in the 1991 World Championships in Tokyo.
That duel between two of long jumping greats saw Powell break the world record, and claim the first of his two world titles.
"Focus is the key. To winning. To competing. To life," Powell said. "I was always trying to learn when I was in competition and the greatest thing for me was that I was competing in a time when the greatest jumpers in history were in their primes, and I had a chance to learn from one of the greatest athletes of all time in Carl Lewis.
"He was the best at focusing. I used to watch him, study him. Nothing ever bothered him because he, man, he had the secret. That's what I want my athletes to work toward. That's what I want these kids to work toward. I need them to focus on what I'm saying, focus on what they're doing and focus on what they need to do."
Focus is the single most important attribute for Hansen.
As a marathon runner, she would spend hours by herself running. She was often her own coach, medical advisor and teammate. If not for focus, there are many races she may never have finished.
"It may seem like we have a script to run off of here, but we really don't," Hansen said as she noticed the trend of similar answers from her friends and colleagues. "I can talk all day about form and strategy, but if you're not focused on the task, I can't make any runner better.
"We're all on the same page and have the same basic coaching philosophies."
"These kids are simply amazing," Banks said. "They're polite, disciplined and respectful. They know when they're being talked to that it's time to listen. These are the type of athletes I want to be able to come back and coach next year. I hope we'll be able to make this a recurring event."
kimber.james@stripes.com Twitter: @james_kimber