Boys soccer preview
With stars gone, it's time for others to shine
by
Dave Ornauer
March 12, 2015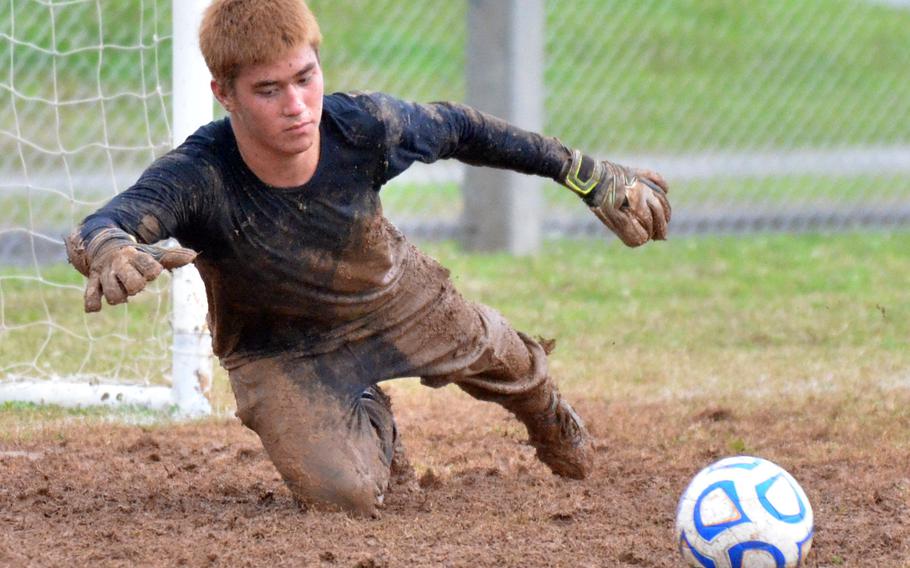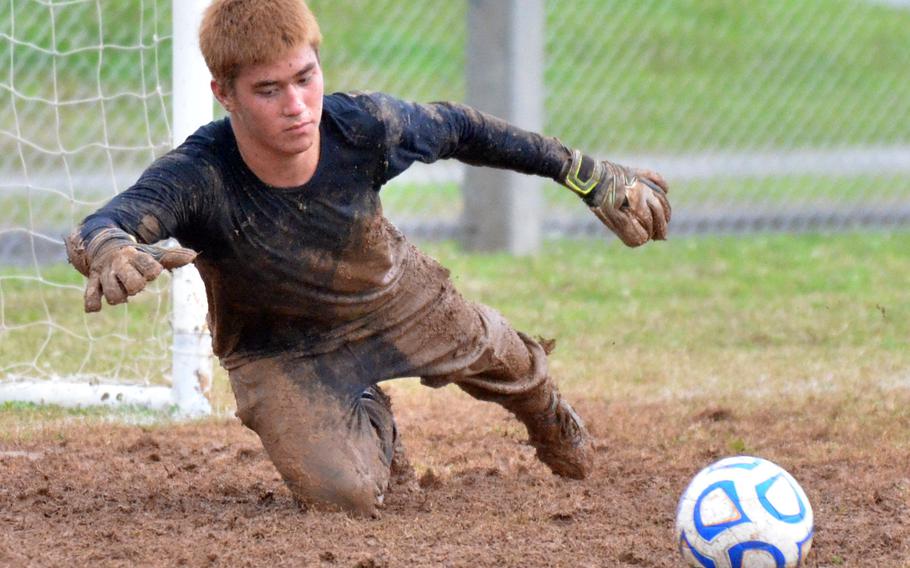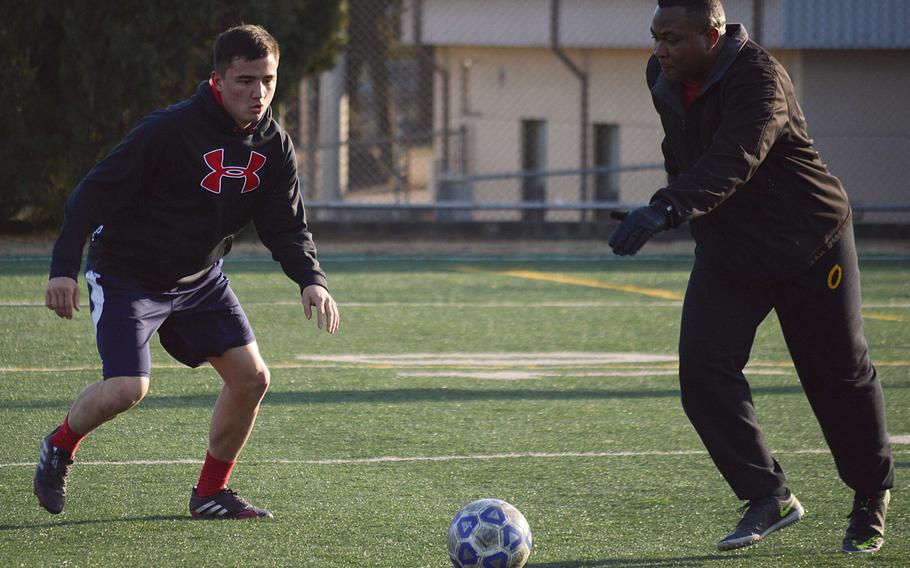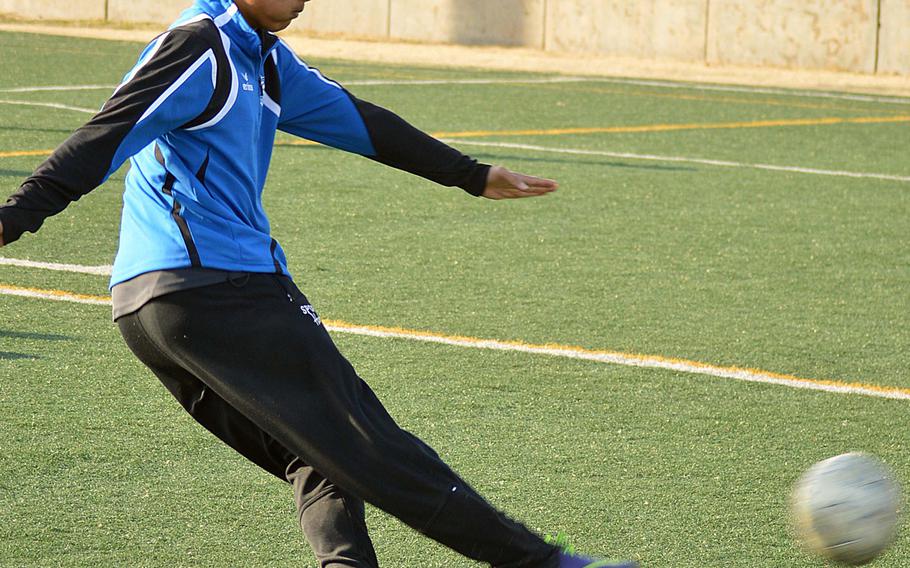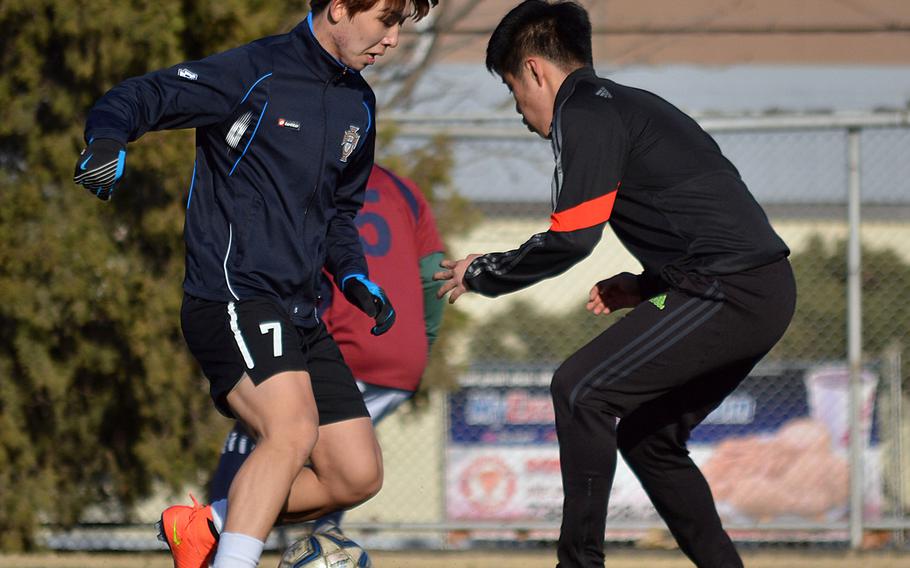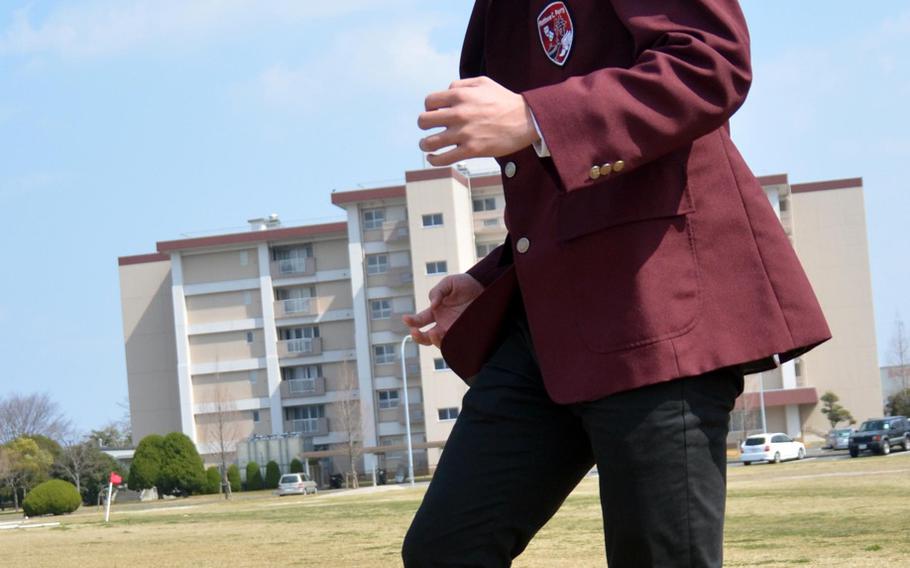 Mark Lange could be forgiven if he feels like he's staring at a somewhat empty cupboard of a Matthew C. Perry boys soccer team.
For the last five years, his Samurai have made five Far East Division II title-match appearances, winning the last three.
Powering that run were luminaries such as Pacific single-season goal-scoring record-holder Tyelor Apple (79 in 2012) and Lange's son, Gaku, who holds school records with 154 goals and 76 career assists.
They're gone, but the elder Lange feels his Samurai can still be competitive, even if the star power isn't what it used to be.
"It's going to be a little different, no question about that," Lange said Thursday, a day before his season began at the Western Japan Athletic Association tournament in Kobe.
One thing that won't change is what Lange termed the latest in a string of "one-year wonders" in goal. This year's keeper is senior Jarell Davis. "All my goalkeepers have been one-year wonders, but I've done OK with them," Lange said. "They've led us to Far East championships."
The challenge, he said, will be to "tame the guy a little," as Davis has a basketball and football background. "Part of it will be an experiment," Lange said.
Still, the cupboard's not completely bare – senior Justin Hill returns, along with brothers Isaac and Aidan Lewis, plus defensive specialist Jon Cadavos.
"Here at Perry, we make the most of what we got," Lange said. "It will be a season of growth for us. I'm excited about the kids we have, actually. It's going to be interesting. The bottom line is how we finish in the end."
Lange is not the only Far East champion coach staring at what could be termed something of a rebuilding task. Michael Callahan has won Far East Division I titles the last three seasons he's coached at Kadena (2004, 2013 and last year).
But his Kadena team will take the field without four players who combined to score 38 goals.
"It will be much more difficult this season, but in a DODDS situation, you never know; that's why you play the games," Callahan said.
Okinawa does hold certain advantages over other areas, Callahan said. The weather is conducive to soccer year-round and his players and others from Kubasaki spent time in youth programs, play futsal and in six-a-side tournaments on island.
"We always seem to have that core group of … kids who have been around for years, playing together for years," Callahan said. "That four- or five-(player) nucleus tends to spread to the rest of the team and elevates their level of play."
That would include returners such as his son Junta (12 goals), Au Kanai'i Mustaafa and Ryu Barrett, who form the core of this year's team. Newcomer Keagon Longtin, a transfer from E.J. King, will likely end up in net and Callahan said he likes what he sees from him.
While Kadena has been the island's alpha dog the last few years, some observers say Kubasaki has the strongest team it's had since last winning Far East D-I in 2008.
The Dragons have a new head coach, Saleem Malik, who previously assisted former head coach Chris Eastman, who's now the girls coach.
Siblings also dot the Dragons' lineup, senior Imani Washington (23 goals) and his junior and freshman brothers Iseiah and Ilijah.
Along with Matt Lemasters (a Kadena transfer), junior Miles Mahlock transferred in from California and Malik and several teammates have called the latter "the real deal."
While saying it's "too soon" to rate the Dragons' chances, Malik says: "I like the boys' abilities. I think if they gel, we'll have a good team this year. The boys need to learn to play as a team and trust each other on the pitch."