Prep roundup
Two players win matchups against former teams
by
Dave Ornauer
March 28, 2015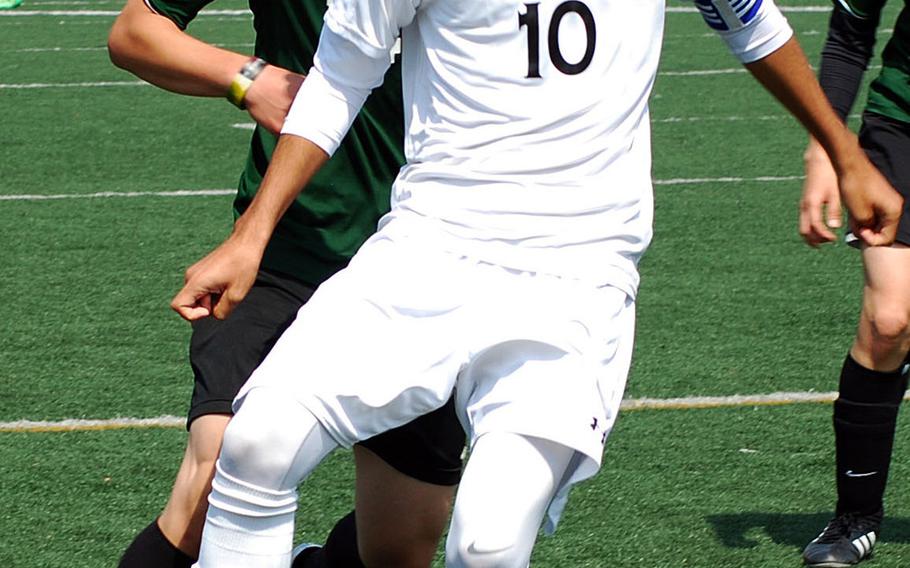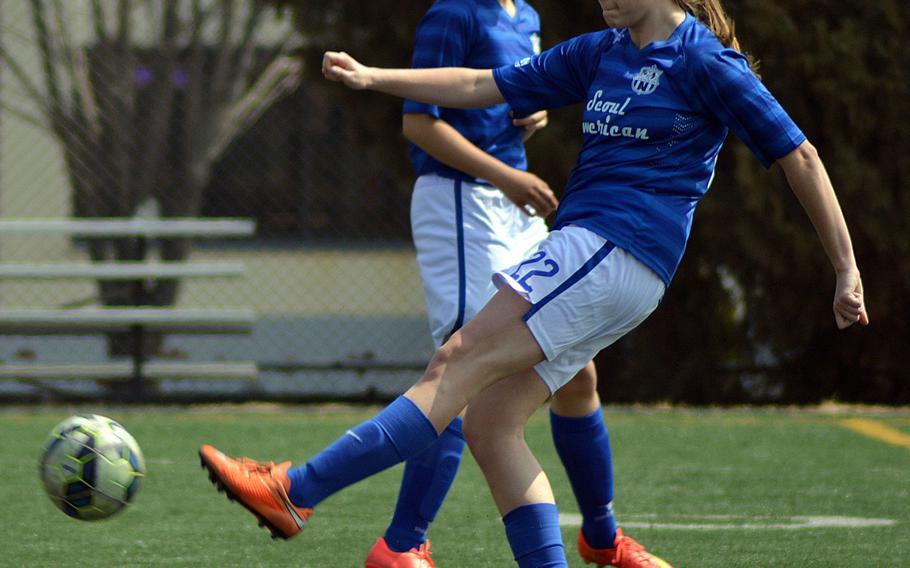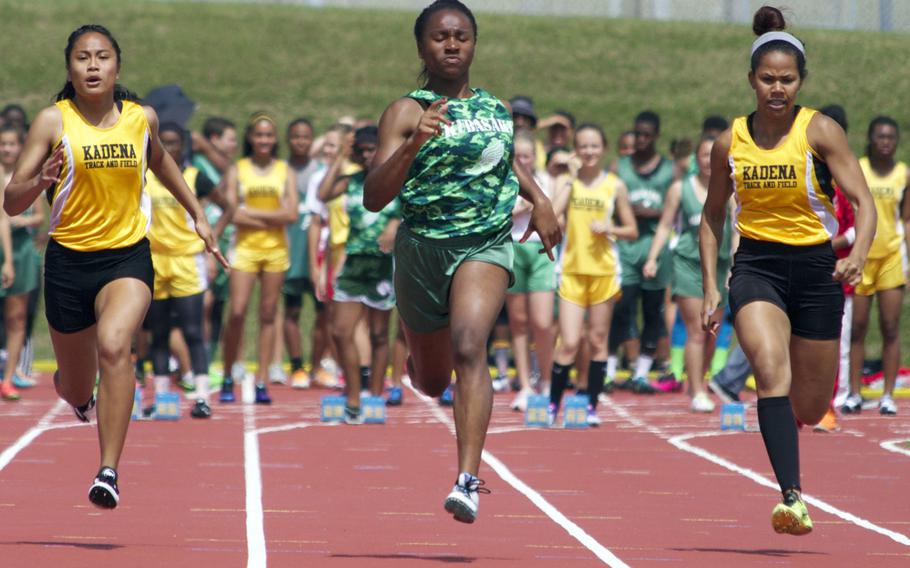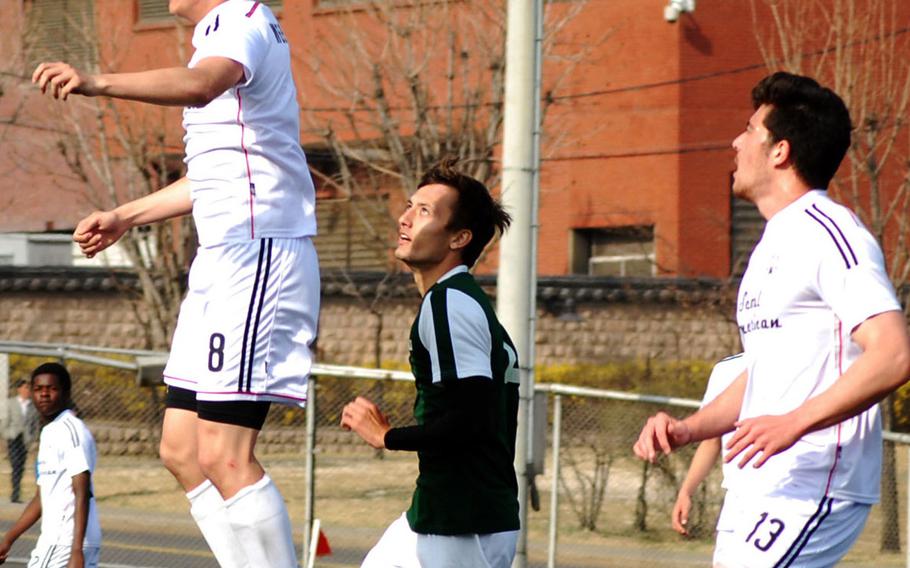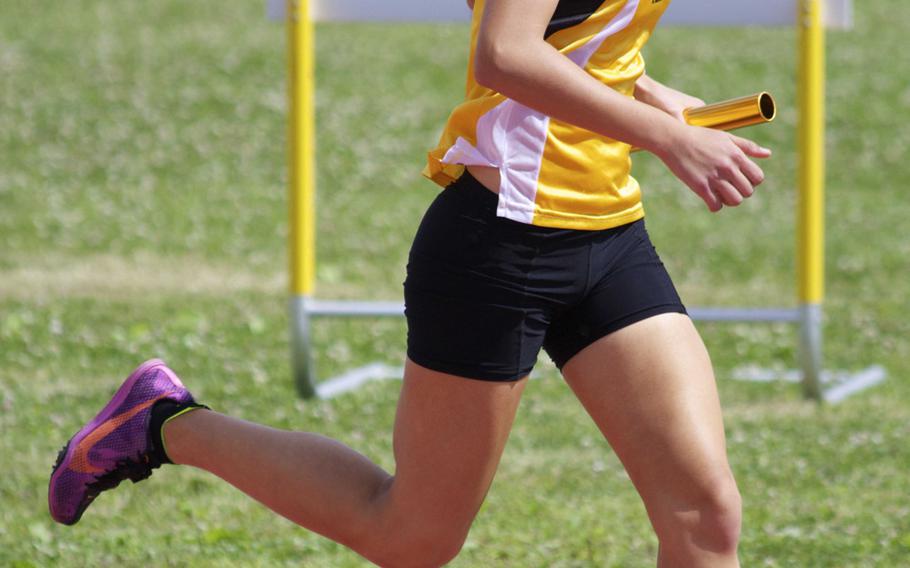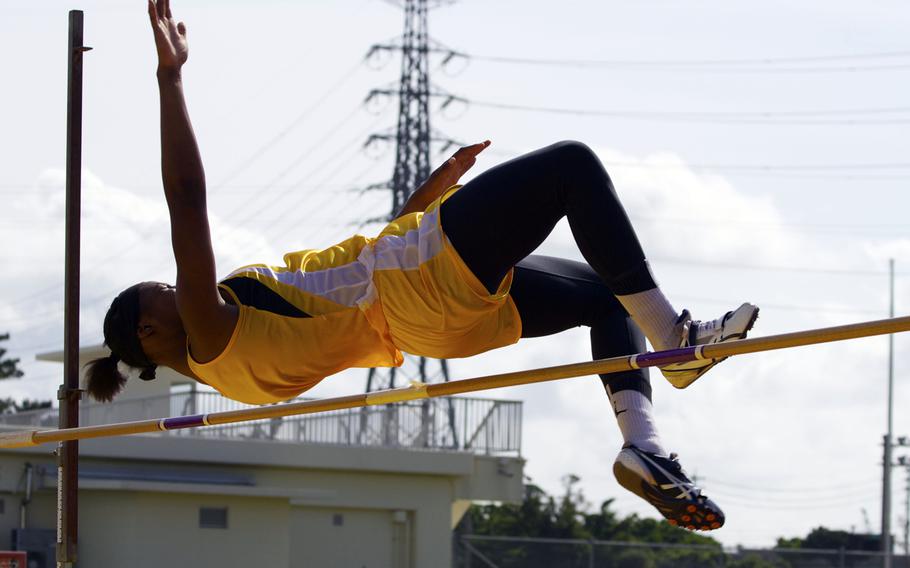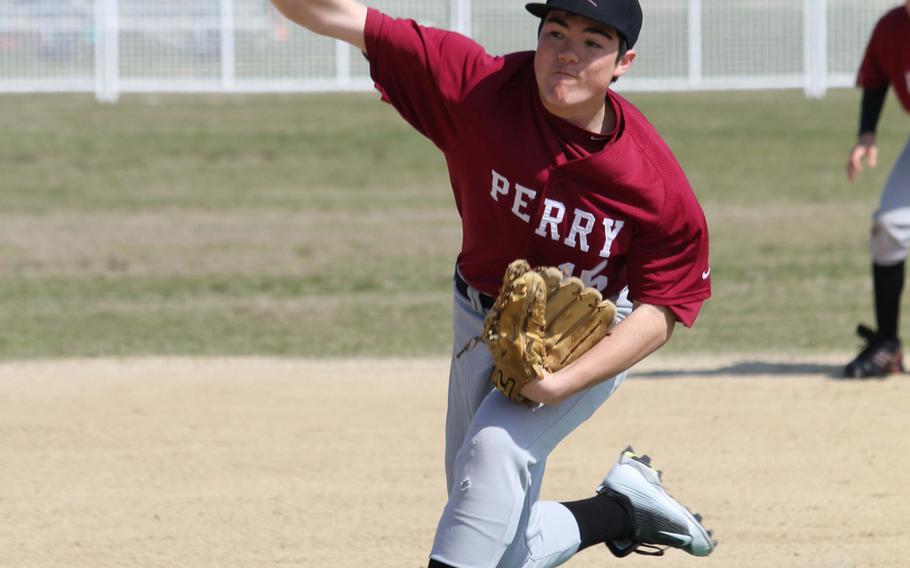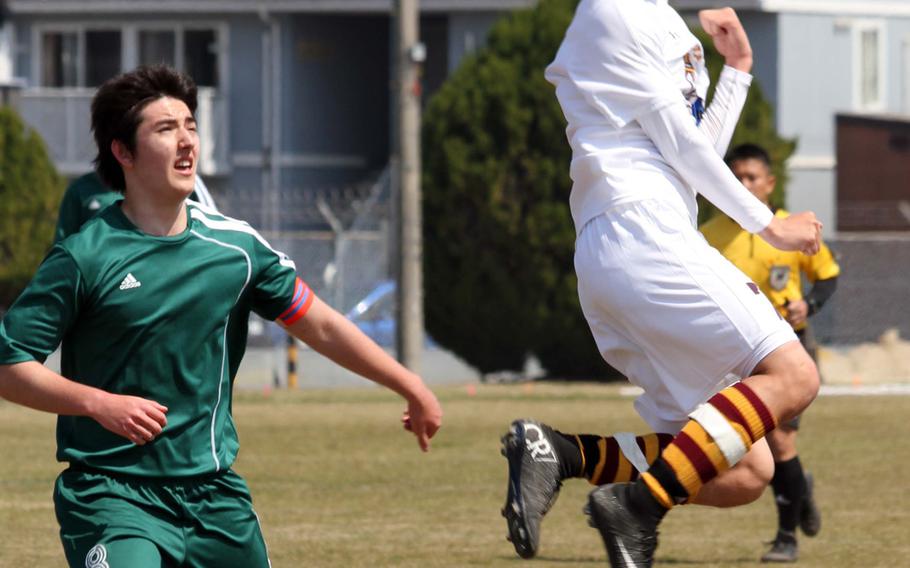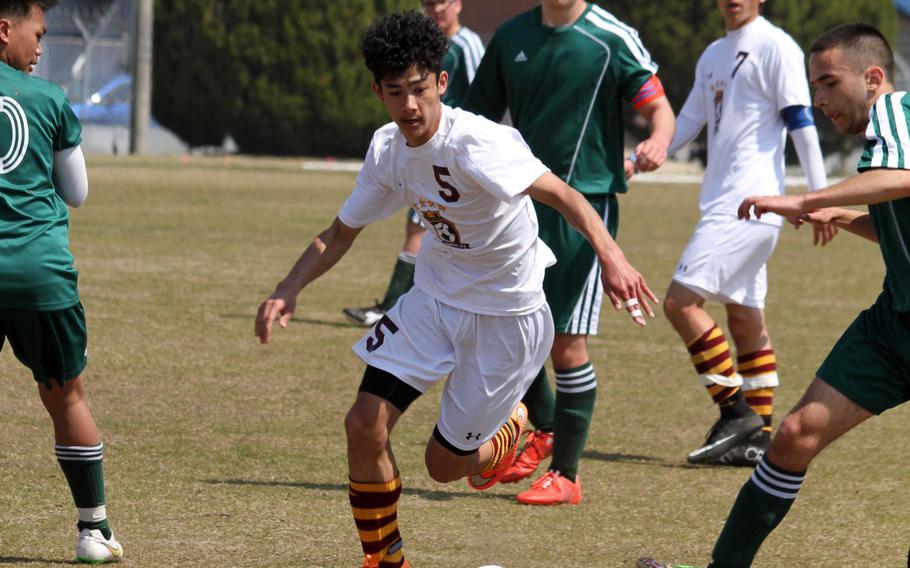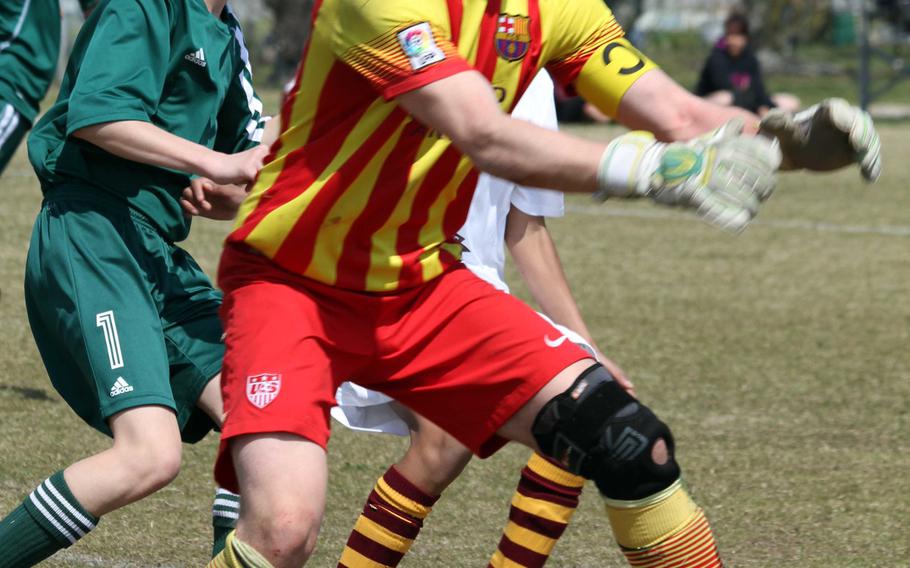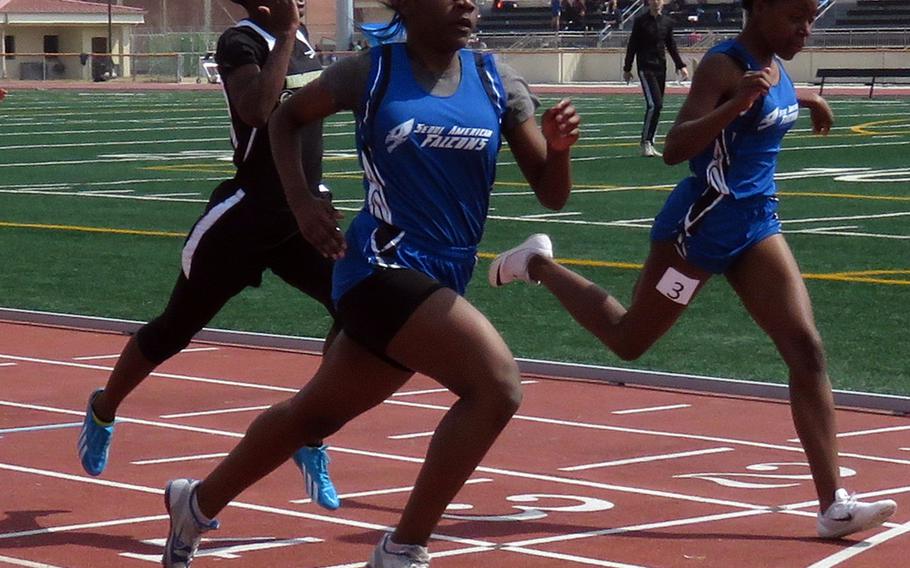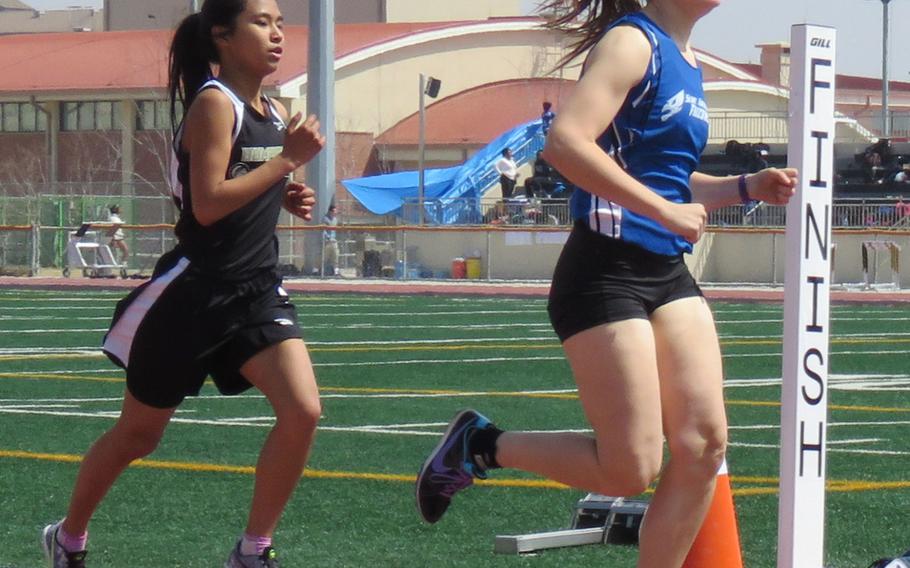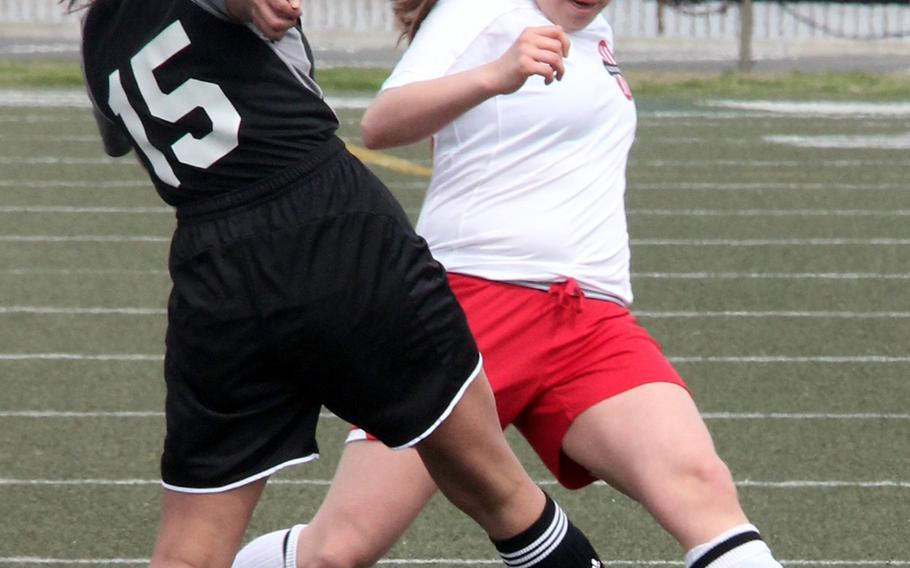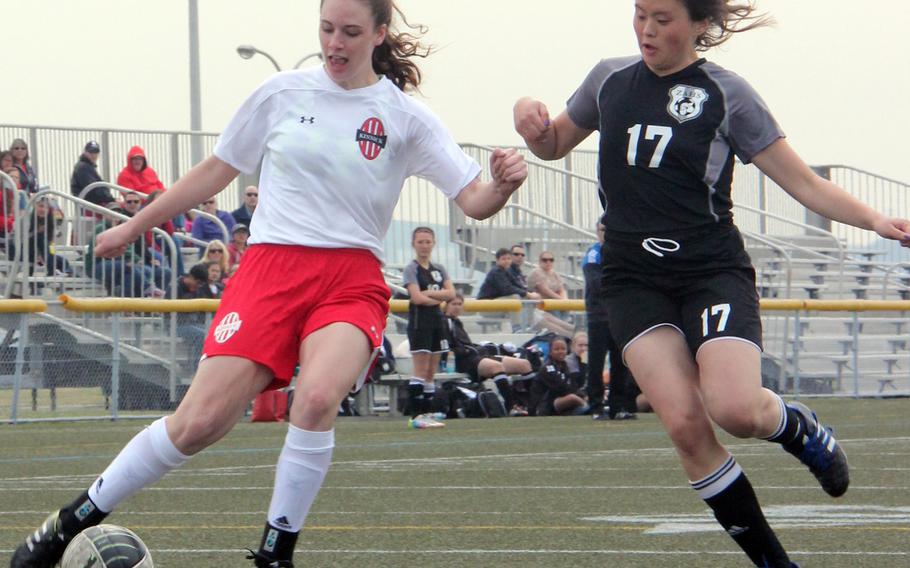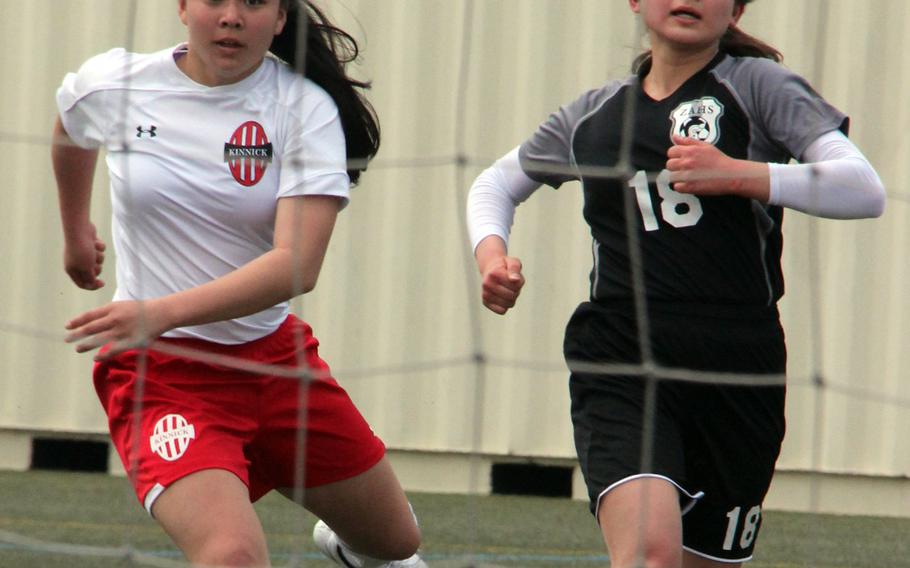 Katrina Reid had been looking forward, Nile C. Kinnick girls soccer coach Nico Hindie said, to Saturday's match which pitted her new team, the Red Devils, against the school she helped take to last May's Far East Division II final, Zama.
The senior striker scored a goal and had an assist as Kinnick blanked Zama 3-0 to stay unbeaten at 5-0, the best record in DODDS Japan, and hand the Trojans just their second loss in seven matches this season.
"It was the match she was waiting for since the season began; it had been her school for three years," Hindie said. "She was excited to play it and she played well."
Reid also helped lead the Trojans girls volleyball team to the 2013 Far D-II Tournament final; in each title-match visit, the Trojans ended up losing, to Daegu in volleyball and Robert D. Edgren in soccer.
"It was challenging," Zama soccer coach Manuel Duarte said of taking on Reid and the Red Devils. "It's difficult to face a player who was part of our legacy. I wish her the best."
Reid, whose best friend Noralisa Steiner is Zama's goalkeeper, wasn't the only player in that situation over the weekend. Senior Alona Paja transferred to her third DODDS school in her high school years, Humphreys, from Daegu over the winter break.
On Friday, she notched her first goal of the season as the Blackhawks got their first win of the campaign, downing Daegu at home 7-1 on Friday. But she approached the match and pondered her goal with mixed feelings, she said afterward.
"It was extremely tough, and going against your best friend, too," Paja said of playing against Celine-Jeffae Jao of the Warriors. Kaylee Spielman led the Blackhawks with three goals.
Up north at Yongsan Garrison, history was made on the diamond and the pitch as Kubasaki traveled from Okinawa to play against Seoul American and Daegu.
Hours after stepping off the plane Friday at Inchon International Airport, Mark Ebarle drove in four runs to power the Dragons past the Falcons 14-7, just after Seoul American fell one run short of catching up to unbeaten Osan 7-6.
On Saturday, P.J. Washam pitched a complete-game victory, scattering three hits and walking six as Kubasaki downed the Warriors 12-4. Then Hunter Hankins homered, doubled and drove in five runs to power the Dragons past Sacred Heart School for the Deaf, a Korean team, 10-7.
Seoul American boys soccer scrimmaged with Kubasaki on Friday before playing the Dragons to a 0-0 draw on Saturday. Earlier Saturday, Imani Washington scored twice and the Dragons blanked Daegu 3-0.
Falcons coach Steve Boyd said he was particularly impressed with the play of Washington, his brother Iseiah and most of all senior defender Hannibal Pharathikoune. "We couldn't get by him; he's a shutdown defender," Boyd said. "So quick, so fast and so smart."
The weekend was also one that saw Robert D. Edgren's girls soccer offense spring to life after being dormant its first four matches. The Eagled played and tied twice 4-4 at Matthew C. Perry, with senior Vanessa Black tallying seven of the eight Edgren goals.
"We've definitely made progress," first-year coach Chris Herrera said.
It was also a weekend that saw teams continue to right the ship after a slow start, such as Osan's girls. After losing and tying their first two matches, the Cougars have won four straight.
Adversity hit the team early with injuries, mainly to sweeper Blaikney Frazier – "a big blow for us," coach Sung Plourde said – and losing leading scorer Andrea Carandang to emergency leave the first three matches. "Hopefully, we'll keep this momentum going," Plourde said.
On the track, Malik Francis showed Saturday that his sister, Kaelyn, isn't the only member of his family feeling the need for speed. The freshman won the 200 in 23.99 seconds in Okinawa's second meet of the season. Francis' older sister repeated her 100 and 200 wins of last week.
Dragons assistant Johnny Windom said they let Francis the younger work out with the team as an eighth-grader last year. "Coming over, I knew he was going to be just as good as his sister," Windom said.