Too much Turner for Blackhawks in first loss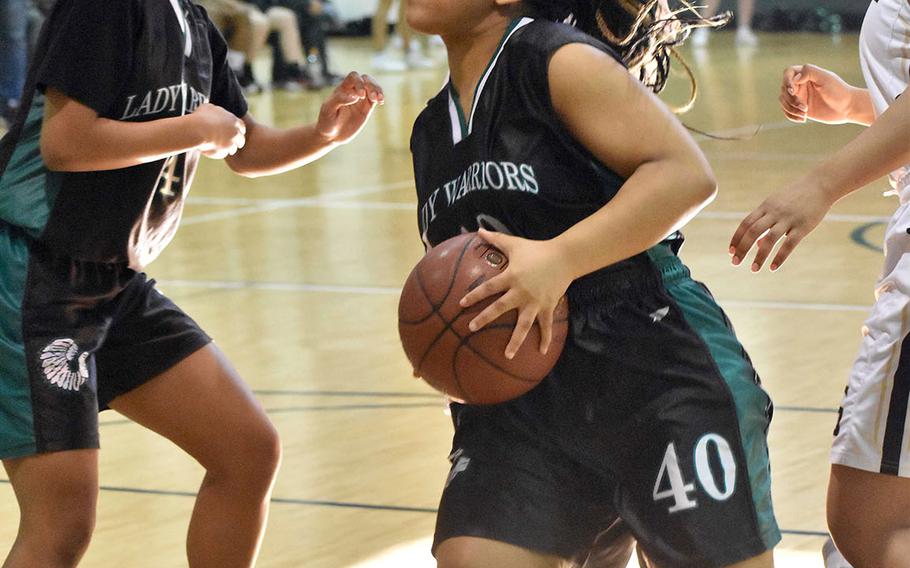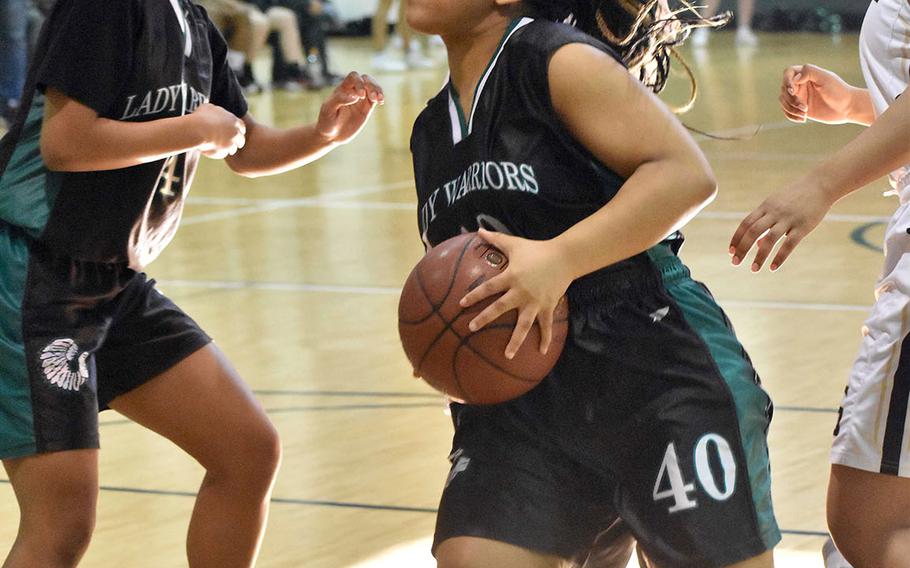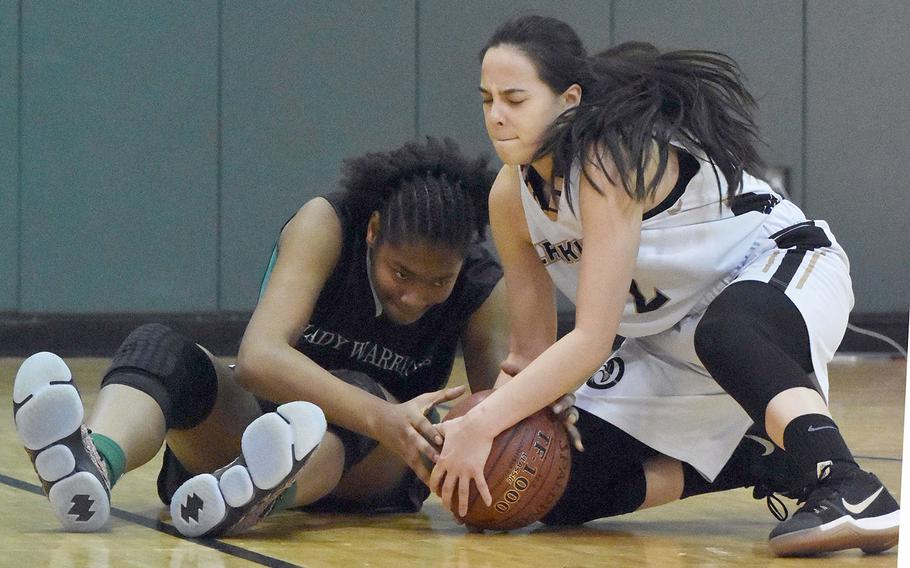 CAMP WALKER, South Korea – A strong dose of inside presence in the second half from Dai'Ja Turner helped Daegu's girls basketball team win a battle of unbeatens Saturday against Humphreys.
The sophomore center scored 14 of her game-high 28 points in the fourth quarter, and also racked up 11 rebounds and blocked five shots as the Warriors continued their hot start with a 48-44 come-from-behind victory over the Blackhawks.
Though this was the most crucial game in Jonathan Van's fledgling season as Daegu's girls coach, he said "it really doesn't feel any differently from the other games. I have a very talented team."
It's the latest victory in a turnaround for a Warriors team that went winless for 30 games for two seasons before going 8-12 last year and finishing fourth in the Korea Blue Division.
Daegu is 6-0 thus far this season, and with Saturday's win has taken charge of the race for the top seed in next month's Korean-American Interscholastic Activities Conference's Cup Tournament.
"It most definitely would be nice," Van said, "but we have work to do and we'll continue to try to get better."
Fellow sophomore Bethani Newbold chipped in with 16 points for the Warriors, who are a game ahead of the 5-1 Blackhawks in the Korea Blue Division standings. But it was Turner, Blackhawks coach Steve Boyd said, who "was the difference in the game by far. We couldn't stop her," he said.
Maria Bruch led the Blackhawks with 19 points and had seven steals in the losing effort.
The two teams meet again at Humphreys on Jan. 19. The KAIAC Cup Tournament, for teams in all three KAIAC divisions with winning records, is scheduled for Feb. 1-2 at Humphreys.