Tennis players get final matches in before Far East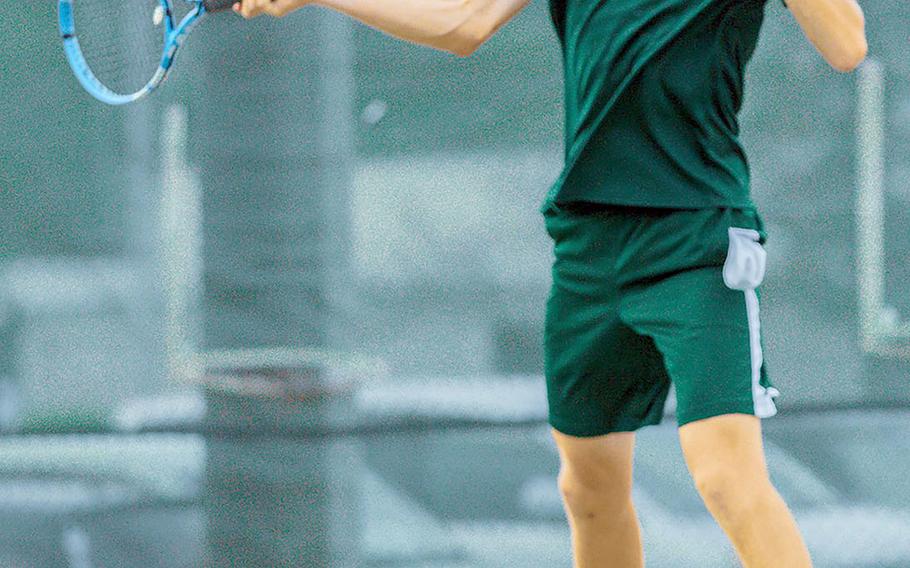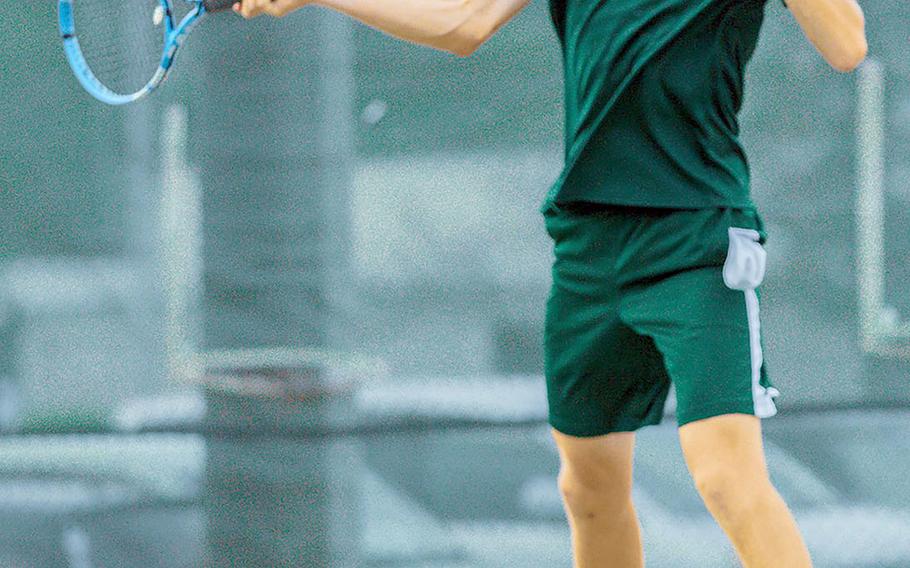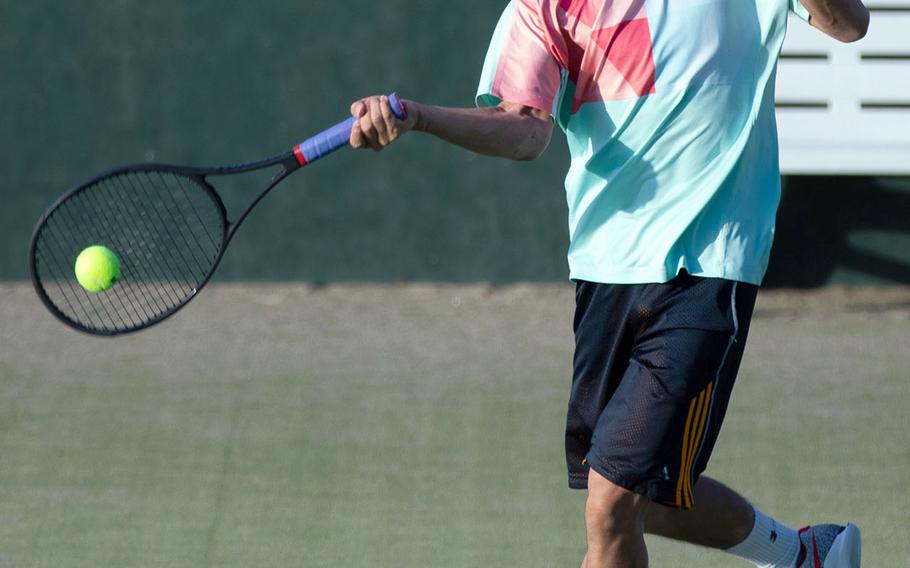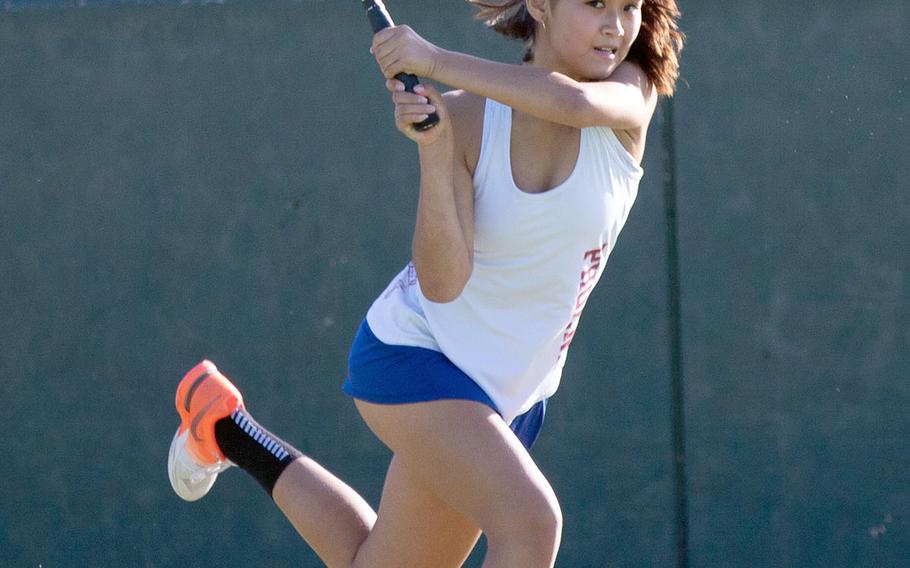 When it came to capturing titles in the Okinawa district tennis finals, Dragons was the word.
Kubasaki enjoyed a bounty of championships on Monday and Tuesday in the district singles, doubles and mixed doubles tournaments, winning all five events, led by Shannon Hyde and Ally Johnson, each double winners.
And each of them said their titles were an indication of what might happen at next week's Far East tournament at Kadena.
"I feel really accomplished with what I've done this season," said Johnson, who beat Kadena's Maddie Tsirlis 6-2, 7-5 for the girls singles title, then teamed with Carolina Rivera to beat Tsirlis and Lisa Dombrowski 8-6 for the doubles crown.
Knowing that former Far East runner-up Sarah Omachi awaits in the wings at Far East, Johnson said: "I think I have a good chance" to win singles or doubles, "but I definitely have bump my game up and improve, for sure."
Hyde said he feels his game is peaking at the right time. "My game is strong right now; it's improved a lot since last year," Hyde said after beating Kadena's Joe Lamoureux 6-2, 6-3 in the singles final. He then teamed with Kai Grubbs to beat Lamourexu and Justin Savedra 8-3 in doubles.
Hyde said the district final works as a "statement." "I'm still here, I'm one of the top guys and I want to win the tournament," he said.
Kubasaki also won the mixed doubles title; Okinawa is the only district that plays a mixed-doubles tournament in preparation for Far East. Colin Lundberg and Chante Broomes beat teammates Lana Cowley and Grubbs 8-5 for the title.
ASIJ prevails in Kanto finals after long weekend trip to SingaporeSHIRAKO, Chiba Prefecture, Japan – While American School In Japan will not return to defend its five-time school championship in Far East, the Mustangs did endure a lengthy road trip to a tournament in Singapore before prevailing in the Kanto Plain finals on Tuesday.
The Mustangs flew back to Japan from the two-day tournament at Singapore's United World College of Dover, arriving at 5 a.m. at Narita International Airport, then almost immediately headed to the Shirako Tennis Complex on the east coast of Chiba Prefecture.
Sophomore Joshua Inahara, last year's Far East runner-up, outlasted Arten Yekeh Yazdandoost of Yokohama International 6-4, 6-4 for the singles title.
"Mentally exhausted," Inahara said, adding that it got tougher for him to finish as the skies grew darker. "I couldn't see anything," he said. "But it (time) was kind of running out and I didn't want to give him a chance to regroup."
"He was tough through it all," Mustangs coach Jen Wacha said.
On the girls side, 2016 Far East runner-up and 2017 Kanto champion Omachi had a bit of an easier time against 2017 Far East runner-up Eriya Hara of ASIJ, winning 6-2, 6-0.
Omachi and Hara have played numerous times over the years, and Omachi said she worried that Hara might "know all my weaknesses," but that she was "pretty focused" in the final."
Omachi and Seisen will travel to Far East next week at Kadena.
ASIJ's Leon Joy and Ikuo Kobayashi prevailed in the boys doubles final. The girls final, an all-Mustangs affair, could not be played because of darkness, and will be finished on campus at ASIJ in the coming days.