Prep roundup
Several forging ahead in races for top goal scorers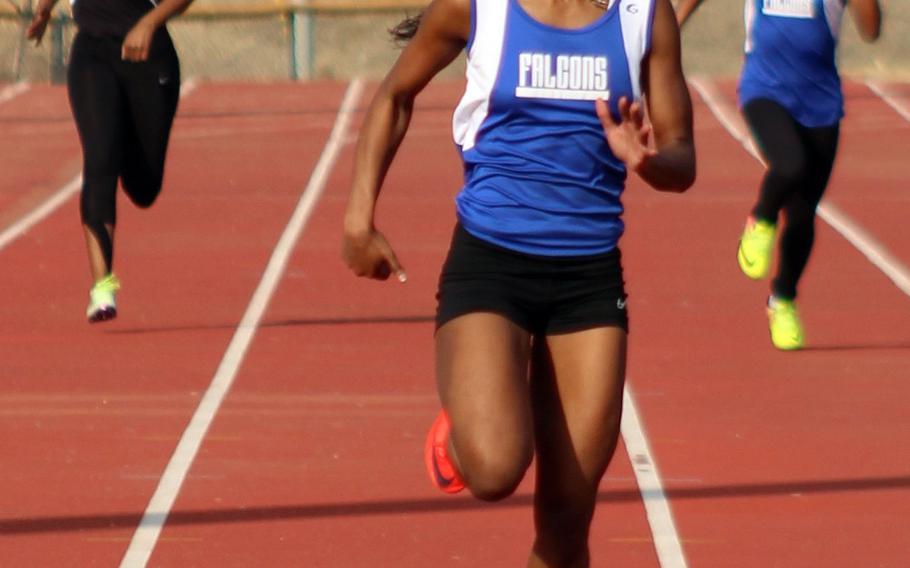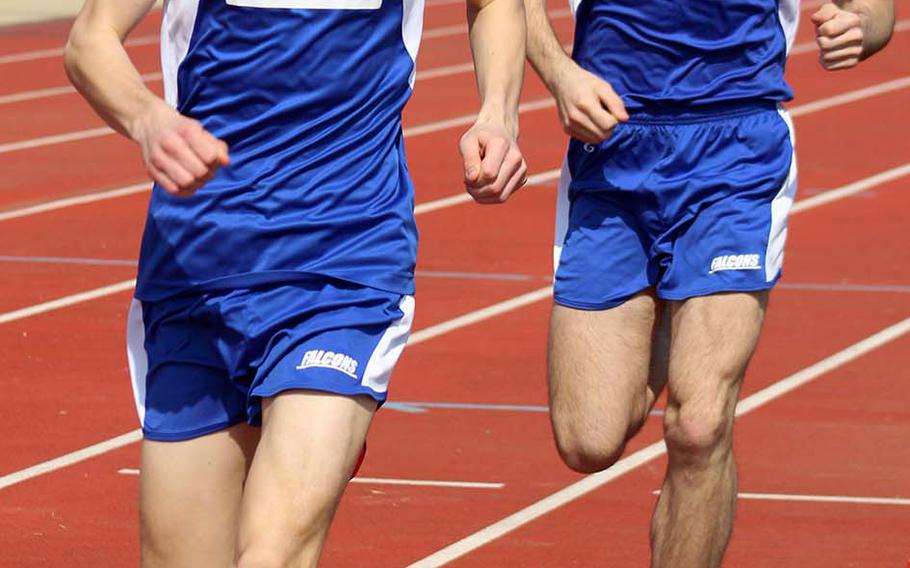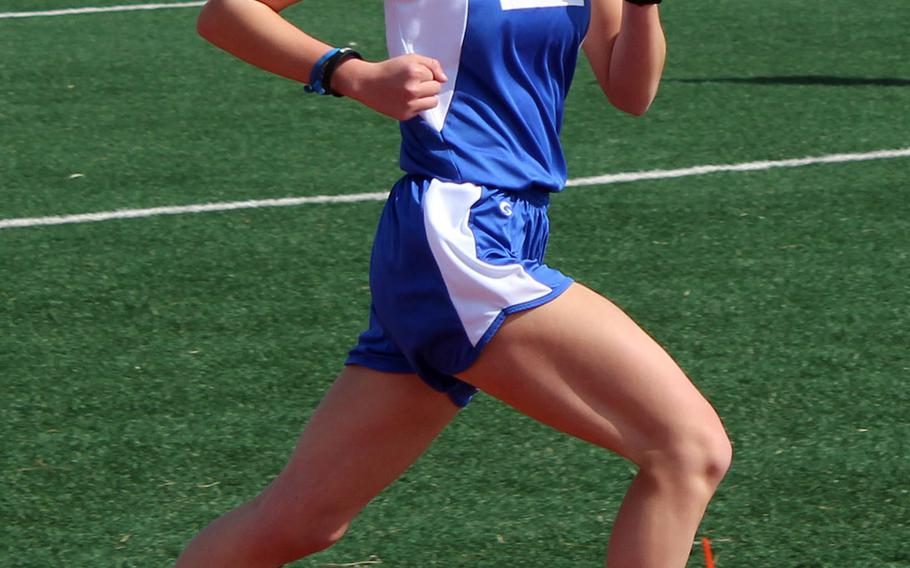 CAMP ZAMA, Japan – A season ago, Kayesha McNeill found herself playing in the shadows of more accomplished Zama teammates such as senior Amanda Stephens, who was second in the Pacific with 40 goals.
If her performance the first four matches of the season are any indicator, McNeill appears ready to fill Stephens' shoes.
The sophomore striker hit the back of the net 10 times in two matches this weekend against Robert D. Edgren, giving her 13 for the season and leading the Trojans to a sweep, 12-3 and 9-2, over the Eagles.
"This year, she's doing pretty well," said coach Manny Duarte of McNeill, who joined the varsity last year after coming through Zama's youth soccer system. She was injured and missed the end of last season.
Thanks to McNeill and holdover junior midfielder Siobhan Grabski (nine goals, six assists), McNeill and the Trojans have scored a combined 26 goals in four matches and are 3-1 this season.
And big scoring numbers are not confined to Trojans Nation. Through two weeks of the season, three players have 10 or more goals, one has nine and another has seven, all from Japan Division II schools.
Such fireworks may last or they may not, Duarte said. "We started off pretty strong offensively, but I'm sure the defenses will tighten up," he said.
Up the street at Yokota, another varsity newcomer, Caleigh Garcia, a junior, scored her 10th goal of the season to power the Panthers to a 5-0 shutout of Matthew C. Perry. That came hours after she got her ninth goal in a 7-1 win over the Samurai.
The Panthers are another team piling up the goals early: 25 in the first four matches.
"We are fortunate to have talented key returners and newcomers," coach Matt Whipple said.
On the boys side, Matthew C. Perry features junior Kai Lange, who has 17 goals in just four matches for the 3-0-1 Samurai.
At his current pace, he might challenge the Pacific's single-season scoring record of 79, set in 2012 by former Perry striker Tyelor Apple, and the Samurai's career mark of 154 set by Lange's older brother, Gaku, who played college ball at Northeastern.
"Great midfield today – just swarming," said Lange's coach and father, Mark. Of the Samurai's start to the season, he said, "We are enjoying it."
Humphreys strikers get off to hot startsCAMP HUMPHREYS, South Korea – Another soccer program enjoying life on the pitch is Humphreys, now in its fifth season as a school. The boys went 4-14 last season and the girls 1-12-2, but are a respective 2-0 and 1-1 after the season's first weekend.
One of the players enjoying the start is senior goalkeeper Elayna Snyder, who made a combined nine saves in the Blackhawks' 4-0 shutout of Daegu and 1-1 draw with Yongsan International.
"It feels pretty good," said Snyder, an all-league and All-Far East keeper a season ago. "It allowed us to keep positive and move toward our ultimate goal."
Fresh off the school's first Far East Division II boys basketball title, senior Brice Bulotovich netted three goals and James Rivet, a transfer from Seoul American, had two as the Blackhawks beat Daegu 4-1 and Yongsan 7-2. Jonas Lee had a hat-trick against the Guardians.
"We are proud of what we're building here," first-year Blackhawks coach Tim Rippeth said. "We're feeling good moving forward."
Falcons distance runners dominate first Korea meetCAMP HUMPHREYS, South Korea – Distance runners in Navy blue and white ruled the day Saturday at Seoul American's girls ran away with the title and the boys finished second in the DODEA-Korea season-opening track and field meet.
Daniel McIntosh took the boys 1,600 and 3,200, while Chloe Byrd swept the 800, 1,600 and 3,200. Seoul American's girls outdistanced Humphreys 188-148. Humphreys boys took the 400 and 1,600 relays, while Cullen Arienego swept the hurdles.
The day's biggest winner was the Falcons' Alyse Neal, who swept the 100, 200, 400 and also won the long jump – the only winner of four events on the day.