D-I football final
Red Devils, Panthers engage in another high-stakes game
by
Dave Ornauer
November 9, 2018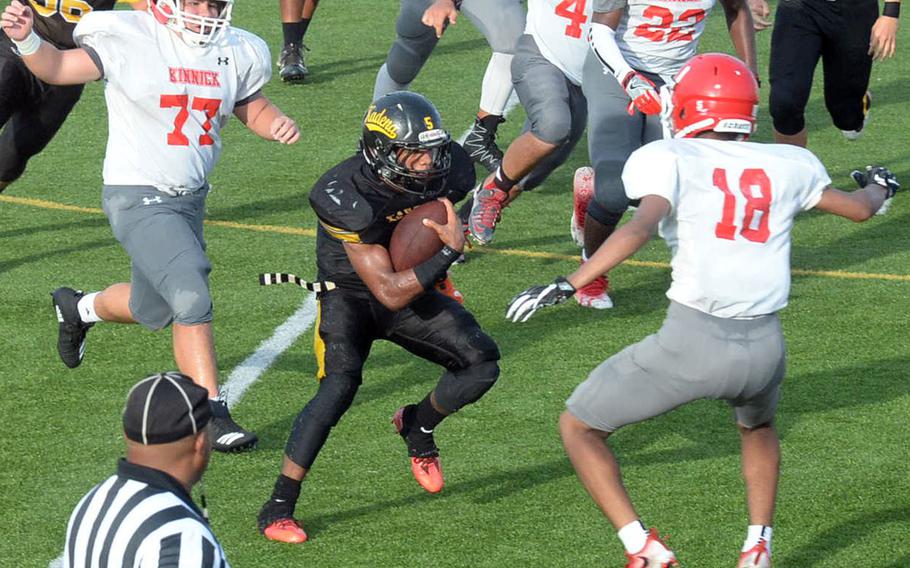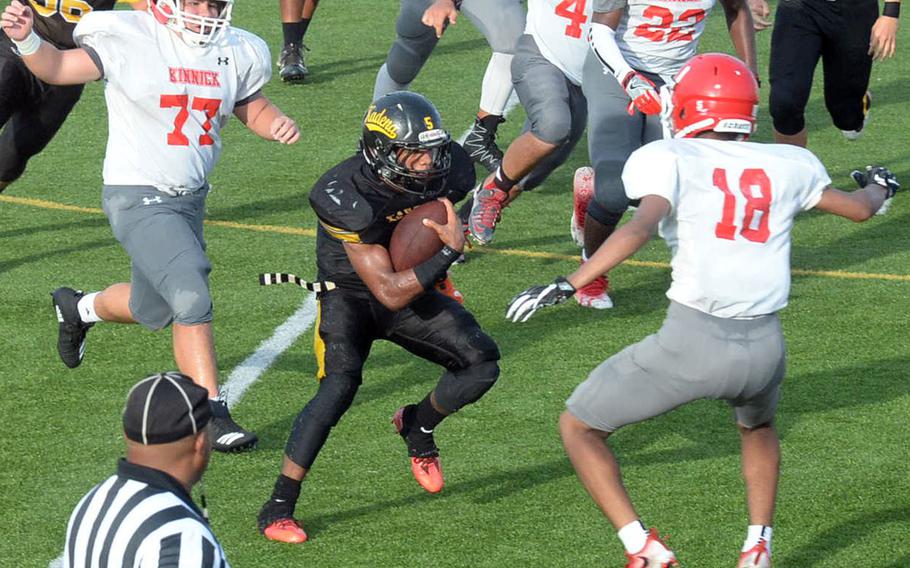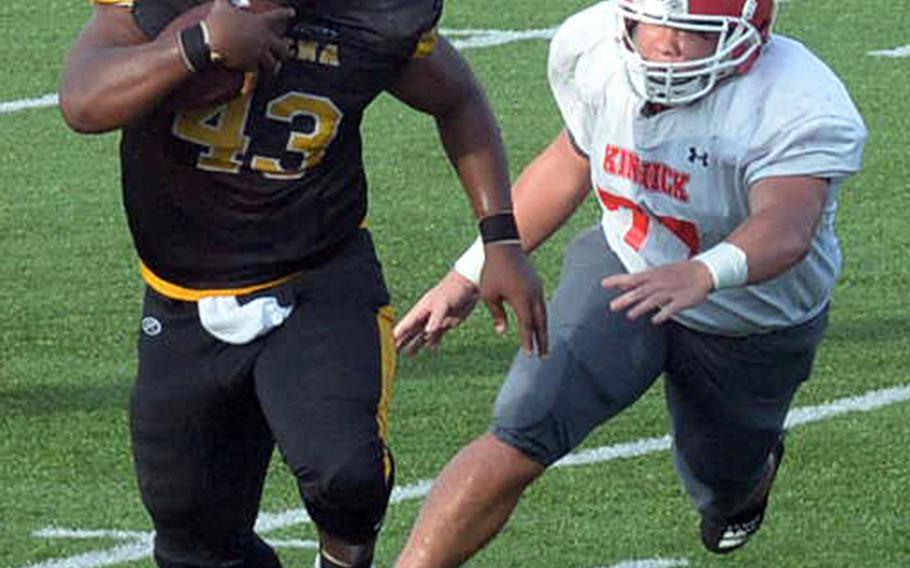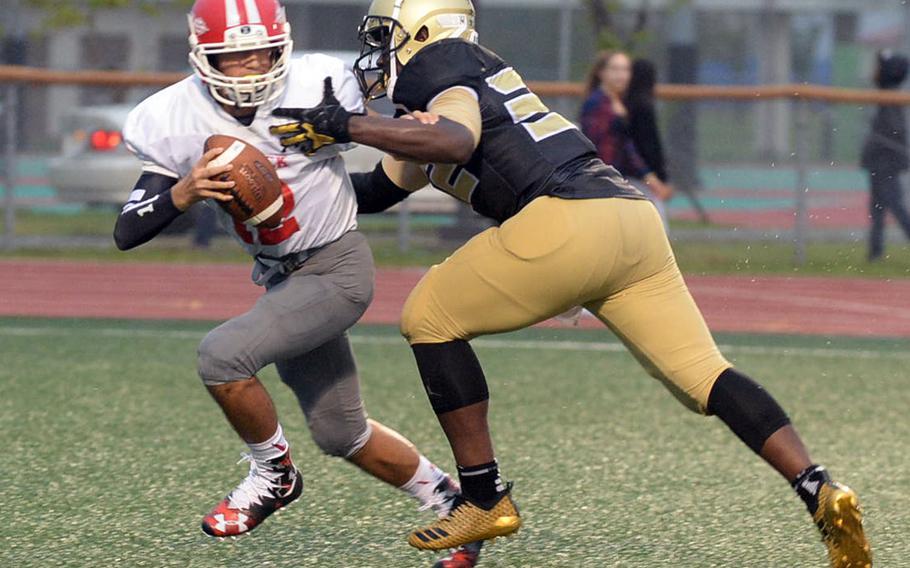 Not only are Kadena and Kinnick getting used to seeing a lot of each other – they're getting used to doing so for a lot on the line.
On Saturday, the Red Devils and Panthers return to the scene of last year's D-I final, won by the Panthers 23-22, and the game a month earlier that decided which would host, won by Kinnick 45-40. Kinnick rallied from a 27-point deficit to edge the Panthers 34-33 at Kadena.
The games between the two teams – including Saturday's title-game rematch, kicking off at 5 p.m. – have pitted two programs in which coaches, players and community have lived, breathed, ate and slept football.
"It's just two very good football programs, good football cultures, good football communities," Kinnick ninth-year coach Dan Joley said. He and the Red Devils are making their second D-I title-game appearance.
Kadena, on the other hand, holds Pacific records with six D-I banners and 11 title-game appearances on coach Sergio Mendoza's 12-year watch.
"Do it a few times and it's luck, but if you have over a decade of championship games, I'm really proud of the program in that sense," Mendoza said, adding that Kinnick has as much to be proud of. "They're coached well, they have good players, they're a really good team."
Saturday's showdown will pit the offensive skills of players in both red-and-white and black-and-yellow.
 Panthers senior quarterback Eric McCarter is a converted running back who has become a triple threat under center or in the shotgun, having accounted for 1,310 yards of total offense and 23 touchdowns. Senior fullback Uriah Morris is also tough to stop, averaging nearly 10 yards per carry.
 Kinnick junior quarterback Patrick Kelly is more of a passer than runner, but has plenty of talent around him, including receivers Chris Watson and Kaine Roberts, with a combined 15 touchdowns and 884 receiving yards, and halfback Treyvion Morton, with 846 yards and 11 touchdowns.
Each group of skill players operates behind veteran lines – Kinnick's featuring five players who have started the last three seasons and average 246 pounds from tackle-to-tackle.
"They're big dudes, that's for sure," Joley said of a group that includes his twin senior sons Cameron and Connor.
"We're very blessed," he said. "These kids are very excited to be part of what's going on here. We either talk or prepare for football year-round."
Likewise, Mendoza says he spends much time coaching not just football, but getting his players to meet their commitments to the team and to each other.
"The ability to love each other and play for each other; that's the key," Mendoza said. "Meeting their commitments and being true to their worth."
Whether the game becomes yet another squeaker or a one-sided romp, the question for both sides is how well they block, tackle and take care of the football, coaches said.
"We have to stay aggressive, tackle well and play four full quarters of football," Mendoza said. "We're going to have to come to a point where we play our best football in a physical, emotional and mature way."