Track preview
Records, team titles appear to be in reach for Yokota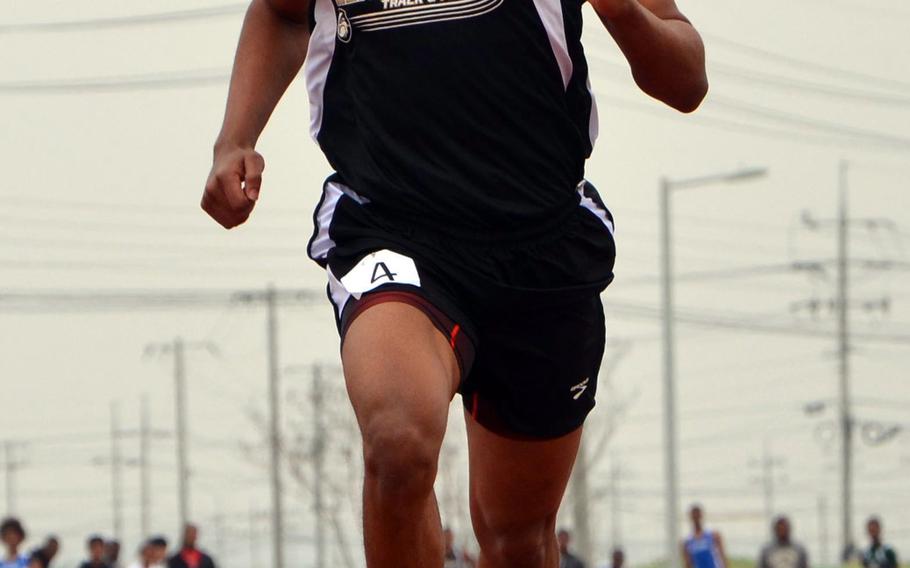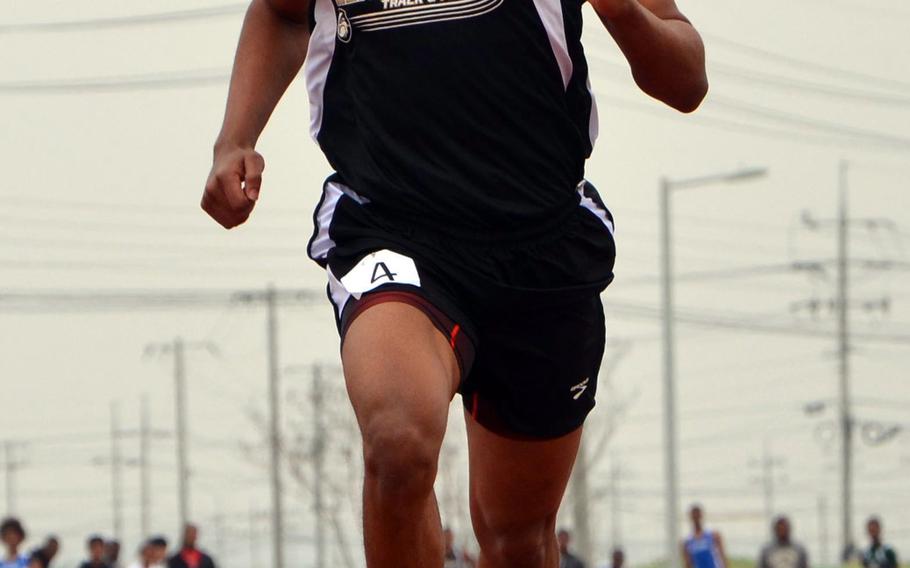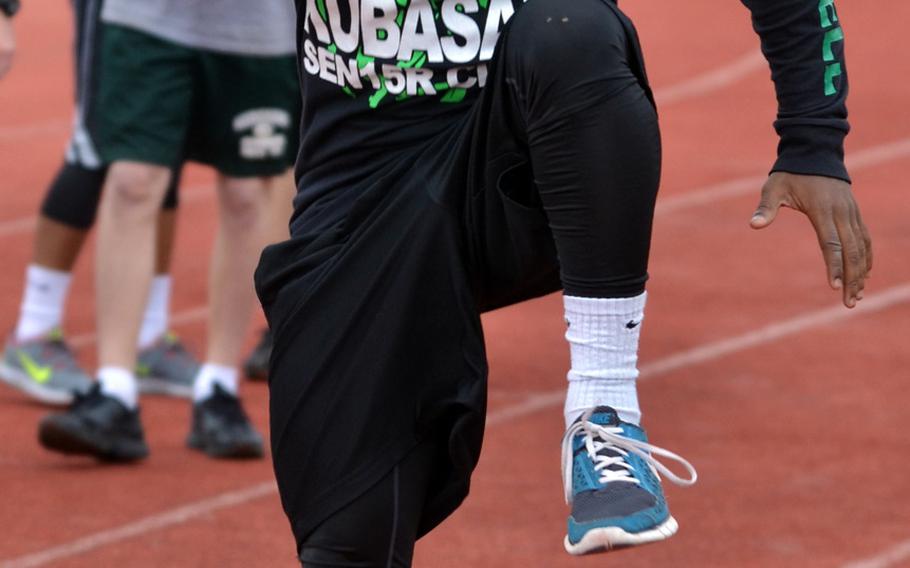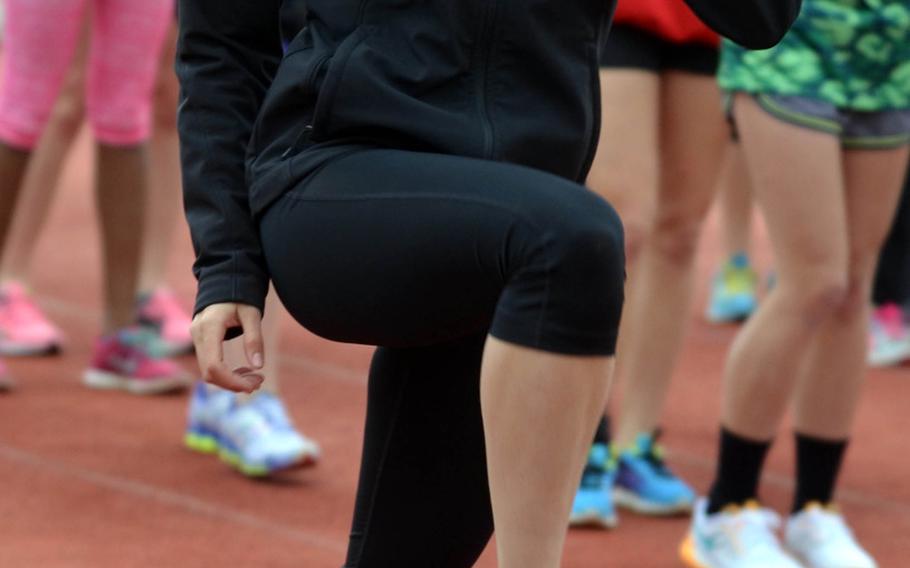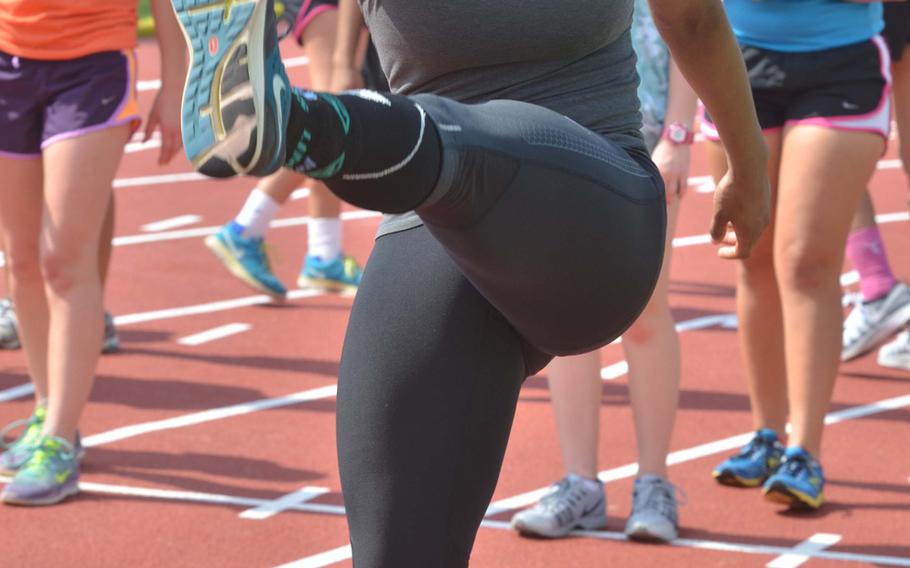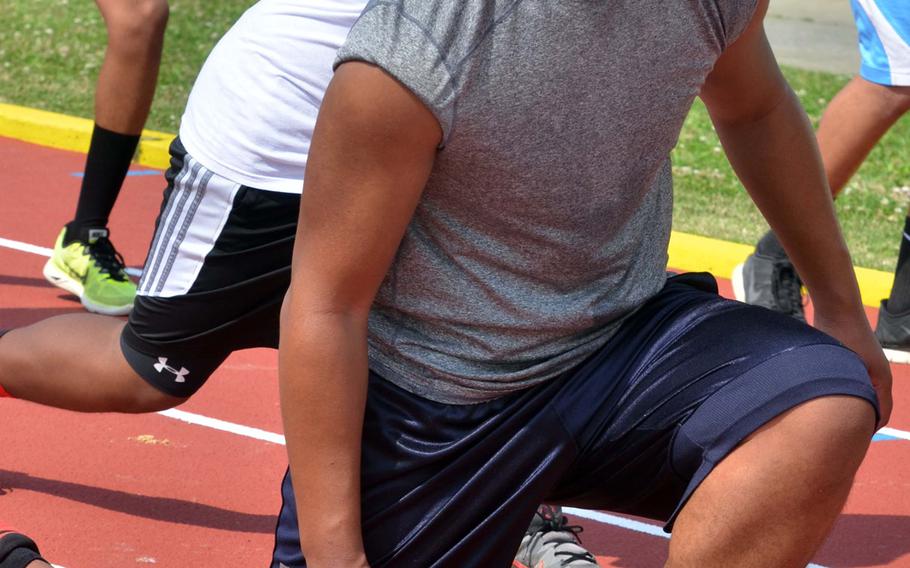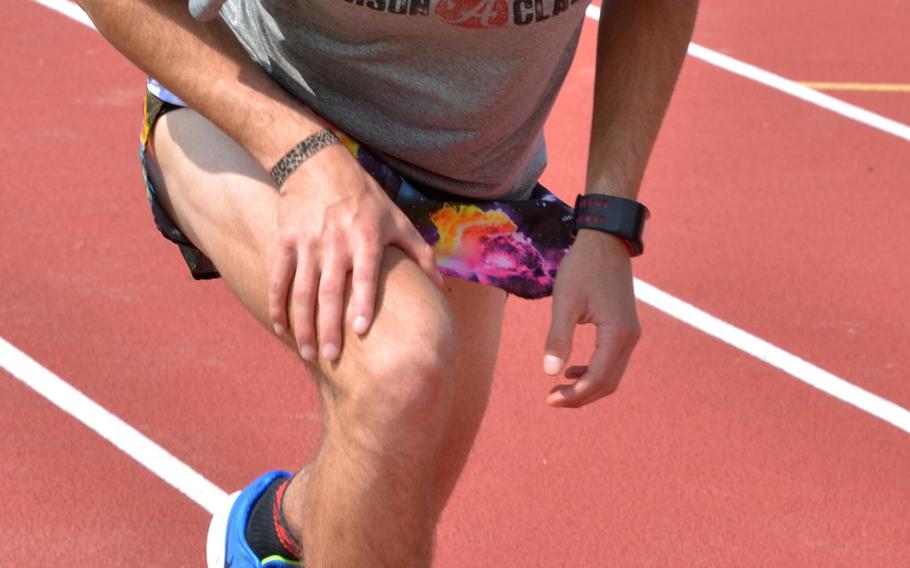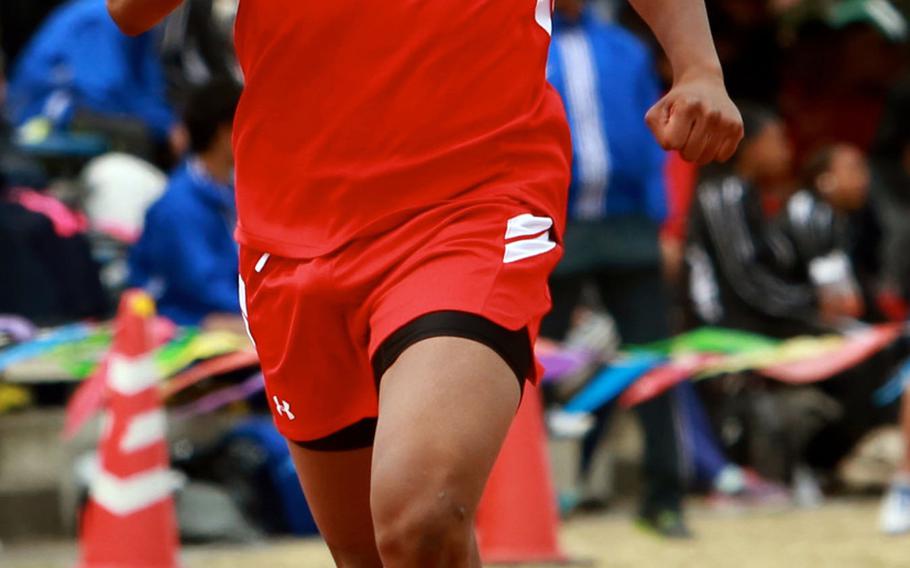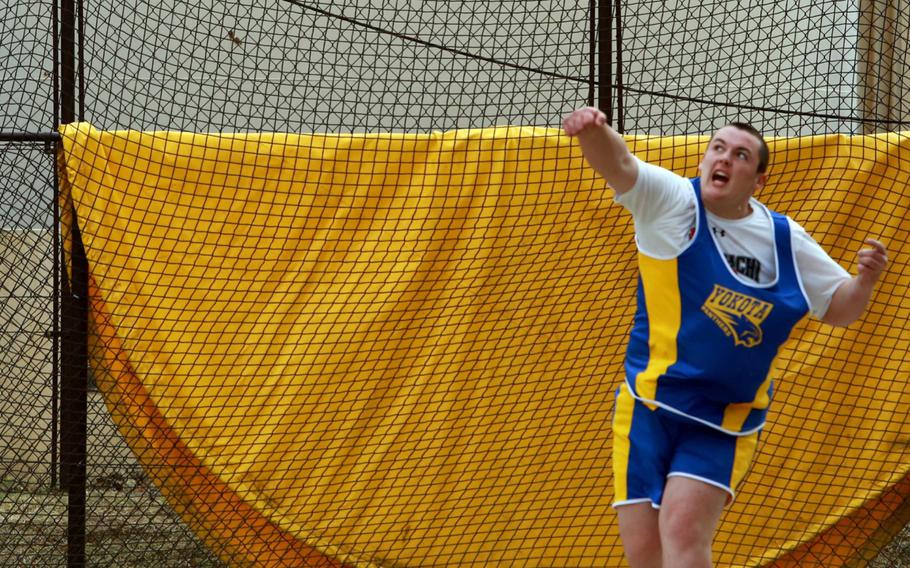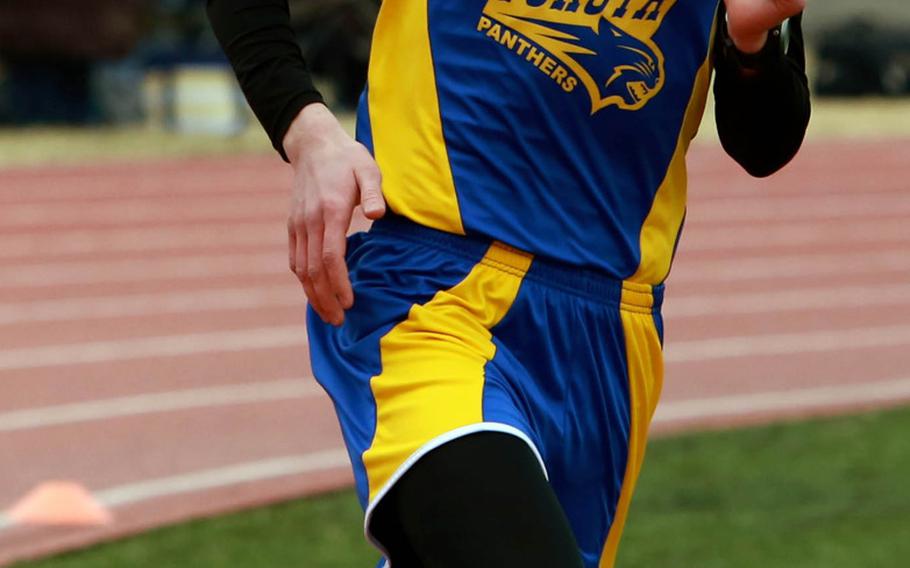 Thousands of amateur and professional athletes have never been the same after suffering a serious injury.
Many have been forced to give up the sport they love. Others return to action. Some, at least for a time, even perform better than they did before.
Yokota's Daniel Galvin, sidelined with a shin stress fracture and forced to miss the fall's Far East Cross Country championships, hopes he's a member of the latter group.
The record-setting Yokota junior got off to a good re-start Saturday when he posted a time of 4 minutes, 26.53 seconds in the season-opening Kanto Plain track and field meet. It was just over 3 seconds off his Pacific-record time set last year, 4:23.42.
"My first workouts were really not that good and I actually anticipated running closer to 4:40 … so I am very pleased with 4:26," said Galvin, who also holds the Pacific 800 record, 1:55.54.
"I think I did a good job of keeping myself in shape while I was out, so that's why I was able to get my speed back pretty quickly. Now that I know I'm capable of running that pace, I'm really excited to see how low I can hopefully get."
He'll run the 400, 800, 1,600, 3,200 and relays this season for a team that also features a sophomore bordering on a Pacific discus record. Christian Sonnenberg posted a 48.77-meter throw; the region record was set in 1988, 50.65, by Yokota's Stephe DeSantis.
He's been hitting throws of between 51 and 54 meters in practice, but Sonnenberg says he's not so much focused on that as much as "going out and throwing my best every day."
Sonnenberg took two weeks late last month and went to California where he worked with coaches Eric Johnson and Tony Ciarelli, and also with American former record-holder Mac Wilkins. But more than anything, Sonnenberg credits taking ballet lessons from ages 3 to 11.
"That's what helped me most in discus, that's been huge with this, it's helped me with my balance so much."
Another Kanto runner of note to watch may be Nile C. Kinnick junior Jabari Johnson, who opened Saturday by winning the 100, 200 and 400. Last year, he became the first runner in the Pacific to post a sub-50-second time, 49.57 seconds, under fully-automated timing in the 400. The Pacific's hand-held record is 48.9 set in 1988 by Yokota's Timmy Gardner.
Over in Korea, the theme is growth, Humphreys coach Mitch Moellendick said. The league now features eight schools, the four DODDS Korea teams plus Yongsan, Jeju, Gyeonggi Suwon and Seoul Foreign, with its signature distance runner Grace Charnesky.
The league season should also see its share of battles especially amongst boys sprinters; Humphreys' Dai'Quan Wilson and Daegu's DeMarco Andrews recorded a rare dead heat in the 100 during Saturday's opener, logging twin times of 11.2 seconds.
Wilson took the 200 and Andrews the 400. Among hurdlers, Humphreys' Timi Ward and Daegu's DeAndre Rosalie appear to be the top performers.
"While Korea track is still in its infancy, it is [growing] and has grown leaps and bounds … with new and competitive athletes stepping up to be competitive in Far East competition," Moellendick said. Three schools sent 70 athletes to Saturday's meet at Daegu Physical Education School.
The big change on Okinawa is that all league meets will feature fully-automated timing, as the DODDS Okinawa district purchased a system to be shared by Kadena and Kubasaki for their home meets.
Observers outside Okinawa had long questioned the validity of times because all of them had been hand-held.
"They can't say that anymore," Kubasaki distance coach Paul Campbell said. "This gives us more credibility."
While the Dragons possess distance power in Samantha Fugate and speed in Winston Maxwell and Kaelyn Francis, they must replace departed sprinters Jarrett Mitchell and Rahman Farnell.
"One thing you do is train the whole team, get the whole team to step up and pull each other up instead of depending on that one group," Campbell said.
While Kadena returns distance specialists Hunter Ficenec and Wren Renquist and high-jump star Jasmine Rhodes among others and the majority of the varsity are upperclassmen, the Panthers feature a vast number of developing youngsters, coach Delma Bernal said.
"We have more depth in our sprinters and jumpers," she said. "The girls sprinters are all the same; the boys are all new, but they're fast. Where I'm hurting is with hurdlers."
Okinawa's season begins Saturday at Kubasaki, while Korea and Japan hold their second meets at Humphreys and Yokota.