Prep roundup
Perry boys extend win streak, take tourney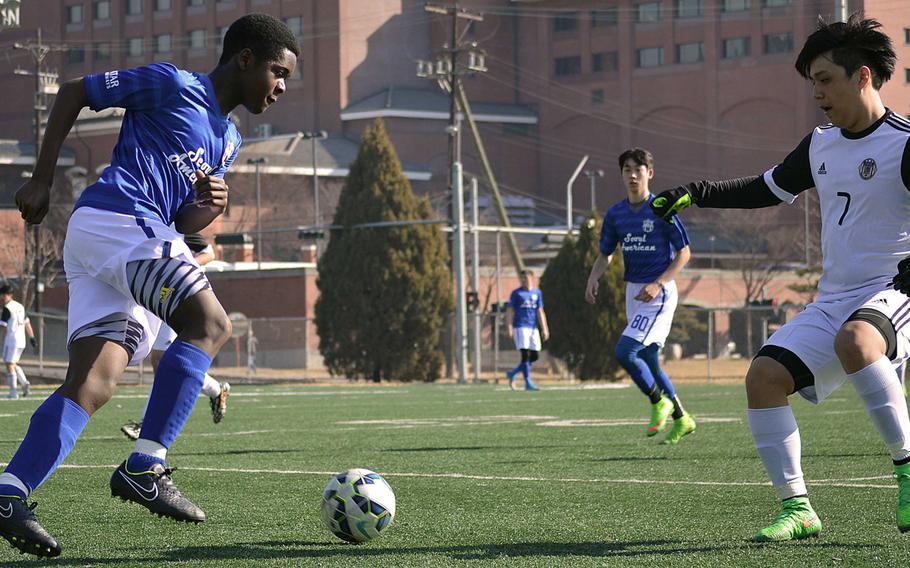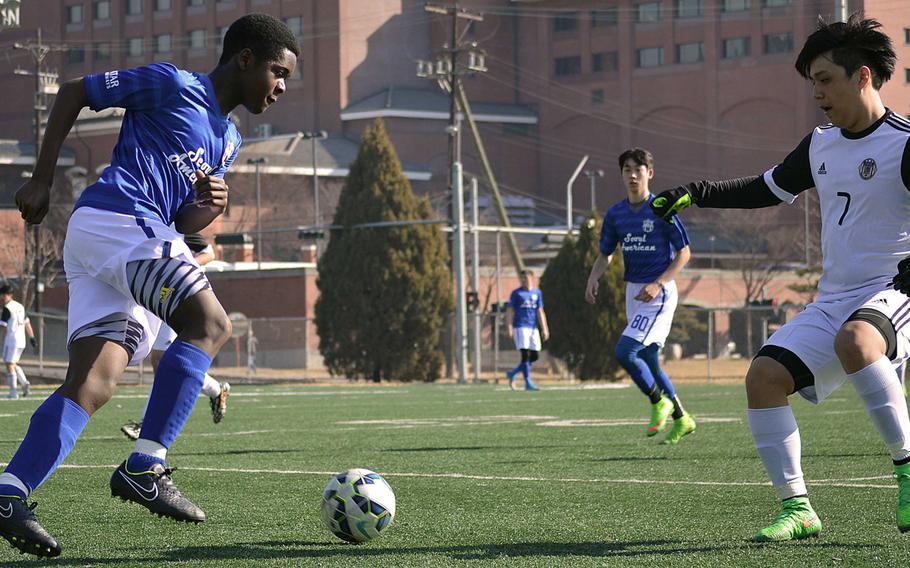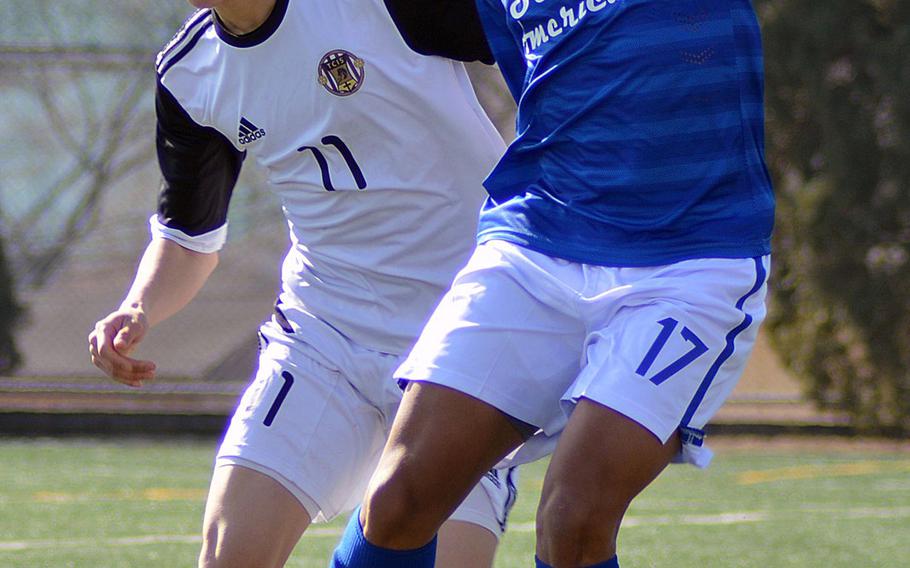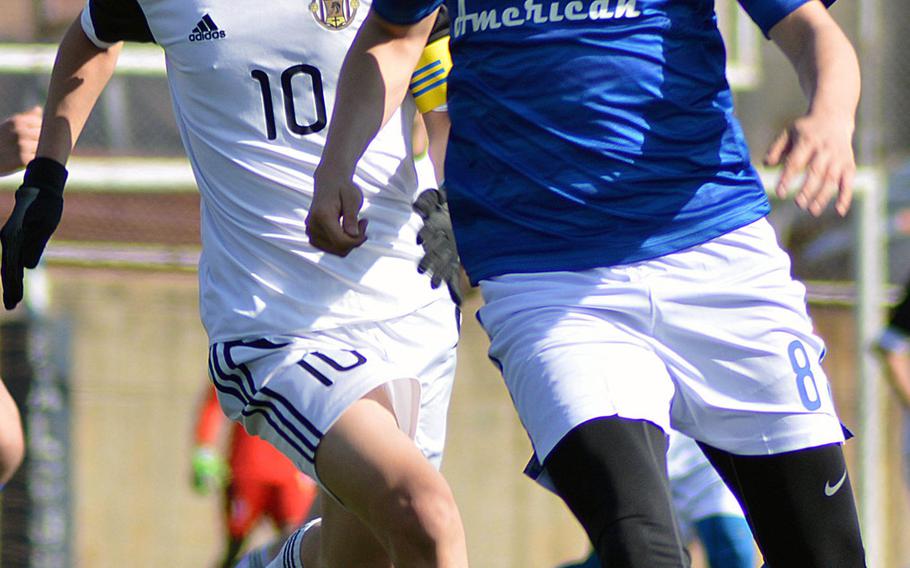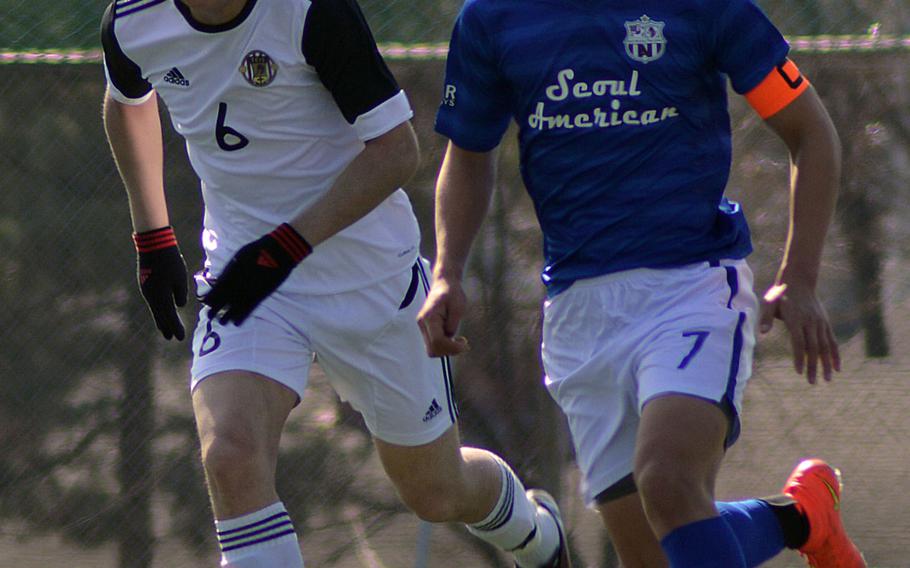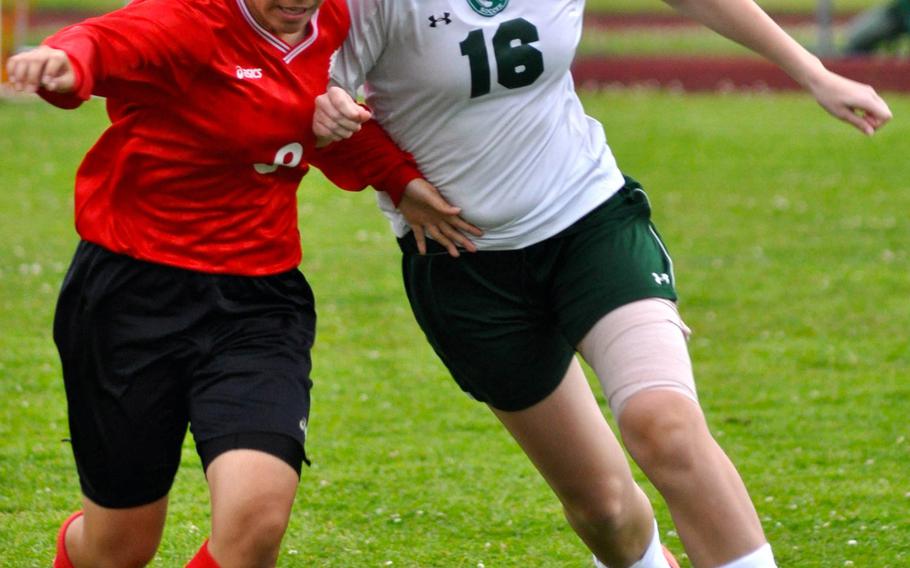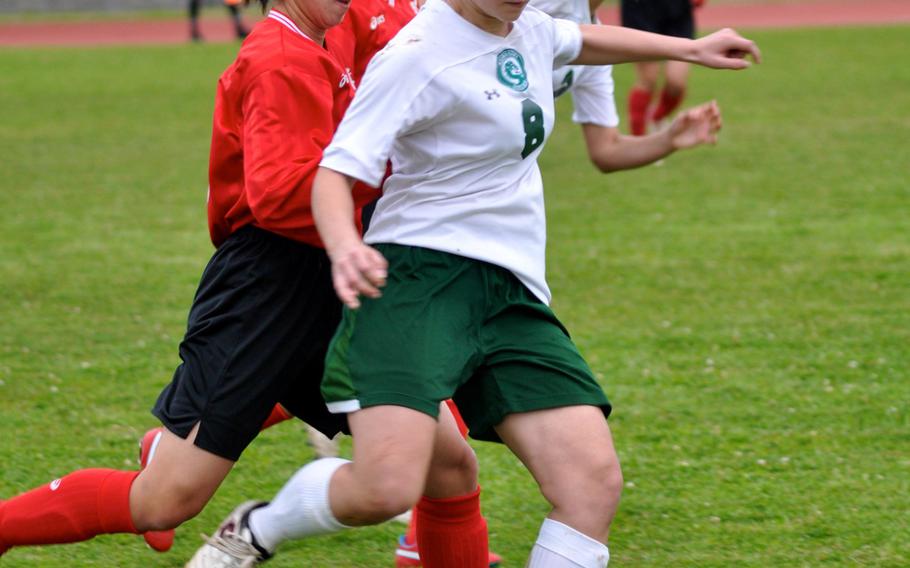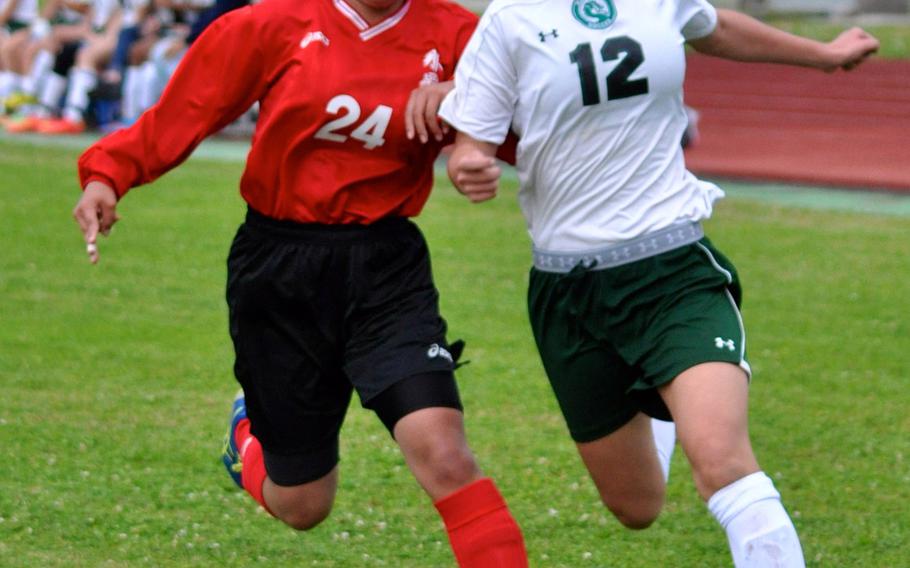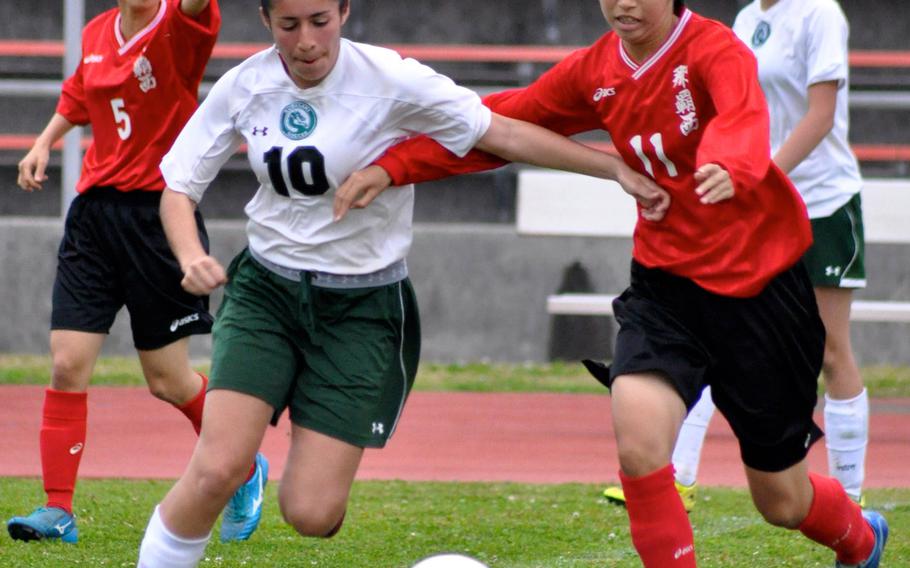 What's a good way for a team just beginning its season to see how good it is? Try playing in a tournament against five teams that are finishing up their seasons.
That's what Matthew C. Perry's soccer teams did this weekend in the Western Japan Athletic Association tournaments, boys at Canadian Academy in Kobe and girls at home at Marine Corps Air Station Iwakuni.
The Samurai boys won their first title in three WJAA finals appearances, while the girls took third place. Each Samurai coach felt his team got some good takeaways over the weekend.
"The boys did well. It's a good way to start the season," boys coach Mark Lange said after the Samurai outlasted St. Maur 4-2 in Saturday's final.
"It was a good final, they're a good team, you like to start the season playing established teams. That's very beneficial to a team."
It was a title match that the Samurai almost didn't reach. Earlier in the semifinals, which ended scoreless through full time, Perry had to rally from a 3-1 deficit to win a penalty-kick shootout 4-3 over Kyoto Academy to advance to the final.
"To rally from 3-1 down, that was big," Lange said.
In his first action as a goalkeeper in his first season of soccer, senior Jarell Davis was named the tournament's Most Valuable Player. The Samurai outscored four opponents 8-2 and right halfback Jon Cadavos assisted on six of those goals.
For three-time defending Far East Division II Tournament champion Perry, it was the 19th straight win dating back to last season.
The Samurai girls weren't as successful, as injuries forced two starters to sit out the third-place game and another played one half. Most significantly, Bobbi Hill, a sophomore who led the team with 21 goals last season, injured her ankle on Friday.
Still, for first-year coach Victor Rivera, "it was a good indicator of what we have going forward. I'm happy," he said.
Also happy was coach Maggie Chan Roper of Yokota's track team, who welcomed back junior distance specialist Daniel Galvin, who missed the Far East cross-country meet with a shin stress fracture.
In his first action on Saturday, he ran the 1,600-meter run in 4 minutes, 26 seconds, three seconds short of his own Pacific mark. Jabari Johnson of Kinnick ran the 400 in 51 seconds and Yokota's Christian Sonnenberg threw the discus 48.77 meters, less than 2 meters short of the 27-year-old Pacific record.
The first DODDS Japan baseball action went well for Yokota, which swept three games from Robert D. Edgren 13-3, 18-3 and 14-10. Yokota softball did the same, topping the Eagles 18-3 and 17-12.
Zama avenged the outcome of last year's Far East D-II girls soccer tournament final, sweeping defending champion Edgren 7-0 and 6-0 Friday and Saturday.
The Trojans boys also won by large margins, 17-1 and 14-0, over an Eagles team fielding just 11 players and missing starting keeper Austin Burdick with an injury.
DODDS Korea soccer teams began their seasons, highlighted by two low-scoring, close matches pitting Taejon Christian at Seoul American. The Dragons and Falcons girls played to a scoreless draw, while Jason Lim's second-half goal lifted TCIS' boys to a 1-0 win.
And on Okinawa, freshmen had their day as the girls soccer season opened. Adri Gomez scored twice and had two assists and Cassandra Manlangit added a score as Kadena pulled away in the second half to beat an outmanned Yomei squad 5-1.
Far East MVP Alexis Townsend and Marissa Mesquita scored second-half goals and Kubasaki shut out Naha Nishi 2-0. Diego Rodriguez had two assists and a goal as reigning boys champion Kadena blanked Konan 3-0 and 1-0.