Panthers' success could hinge on progress on line
by
Dave Ornauer
August 19, 2019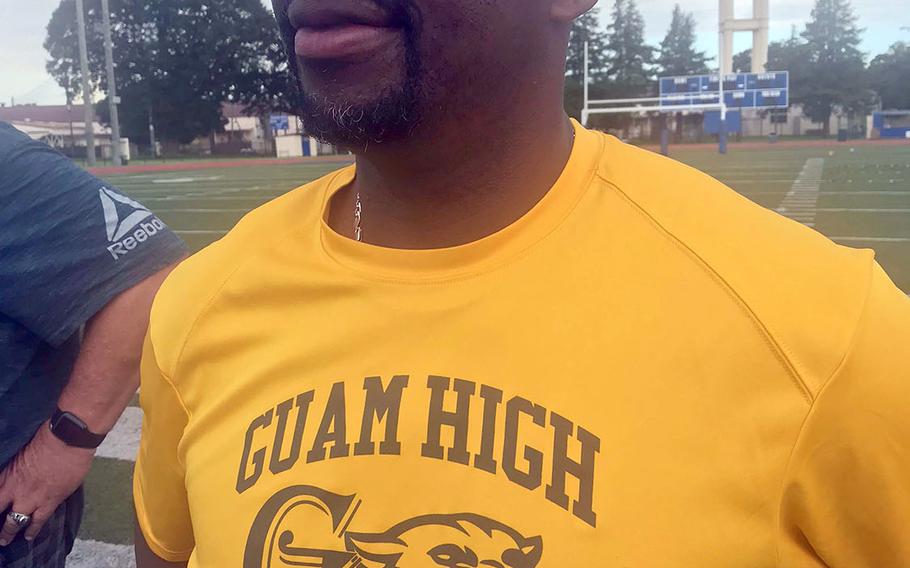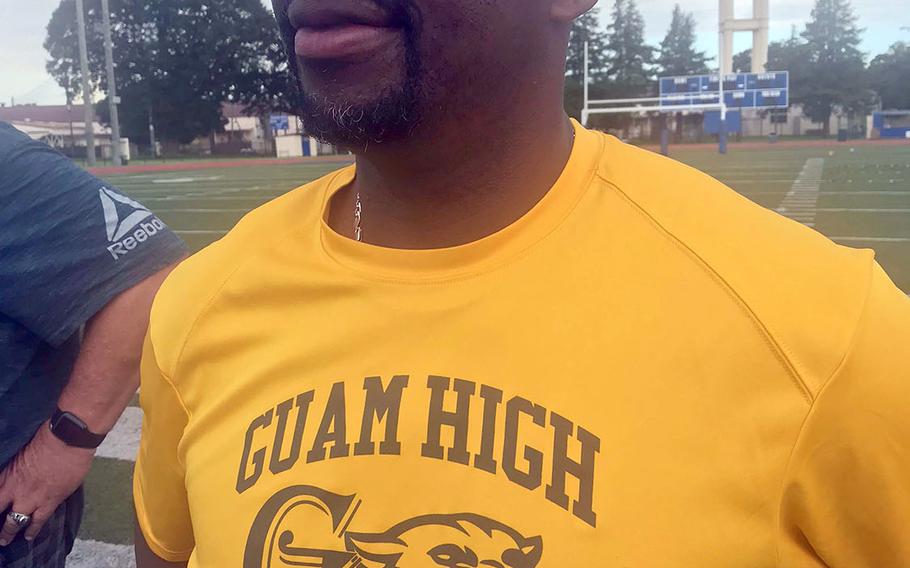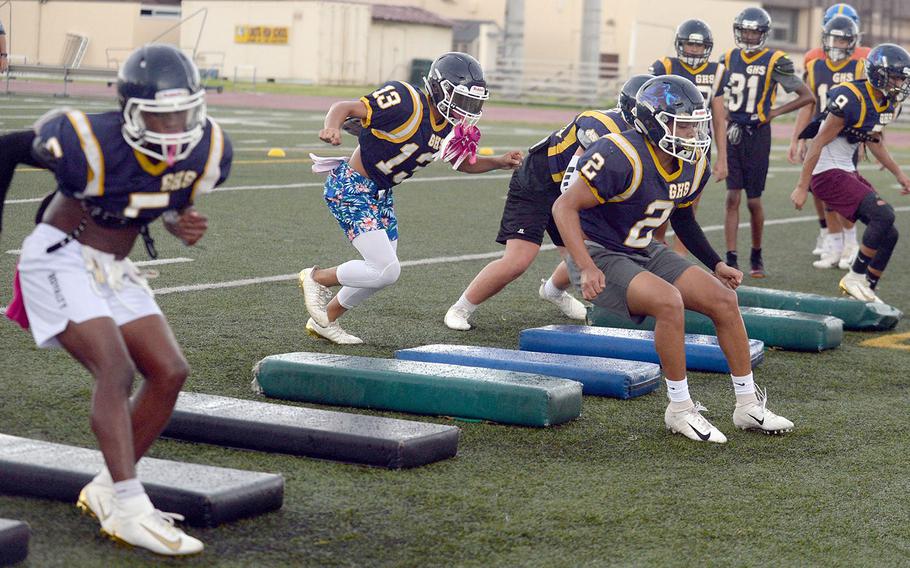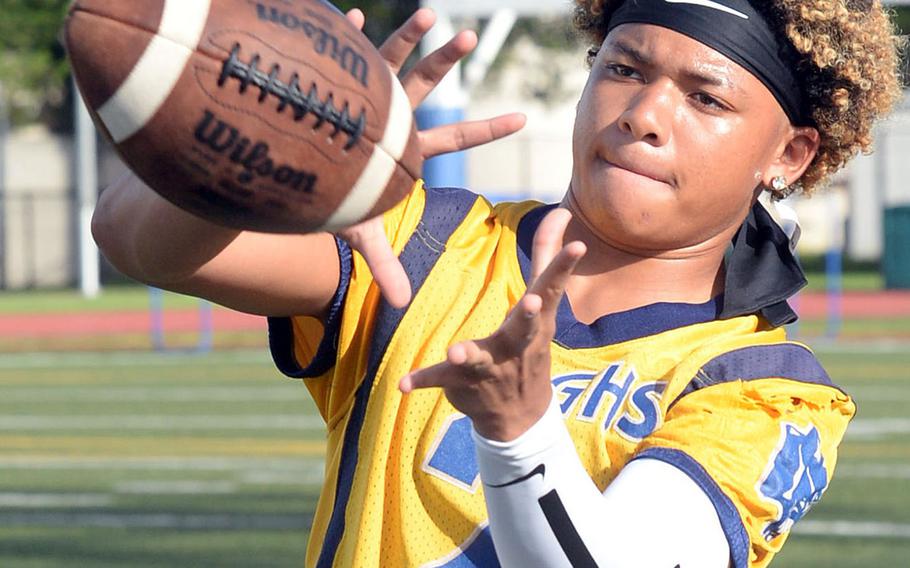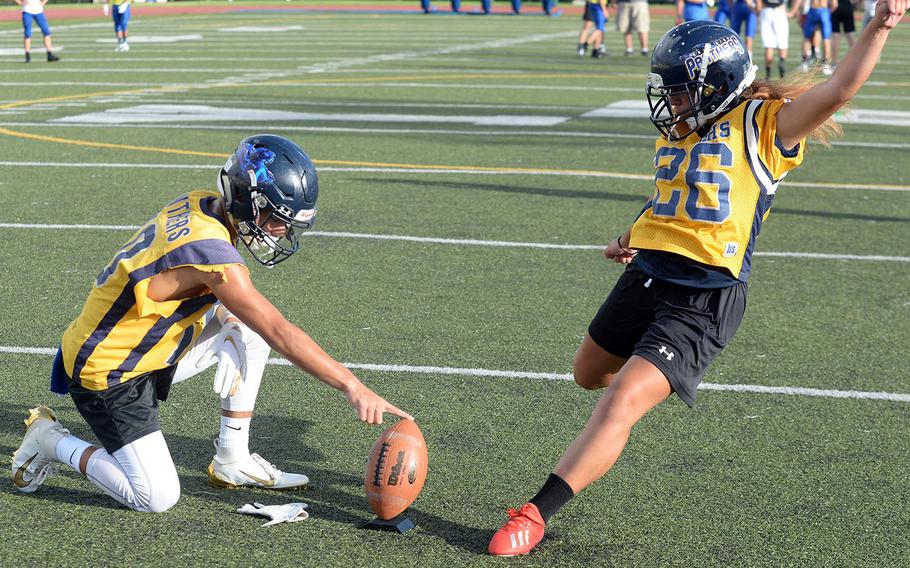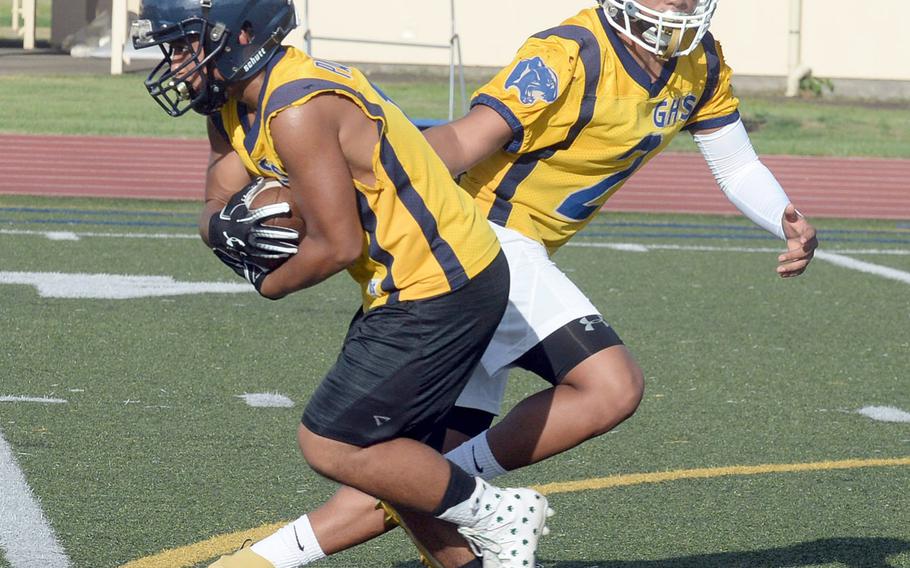 First in a series of DODEA-Pacific high school football previews.
YOKOTA AIR BASE, Japan – Ali Shimasaki finished the second of her three practice field goals and now moved the kicking block back to the 35-yard line.
The Guam High senior, 17, had played soccer her entire life, from virtually when she was able to walk. She scored a team-high 14 goals to power Guam's girls soccer team to fourth place in the island playoffs last May.
But now, there she was in Panthers purple and gold, shoulder pads and helmet, lining up for a 45-yard practice field goal, during a three-day visit to Yokota for a combine featuring schools from Okinawa, Japan and Guam.
End over end the ball went, through the uprights, with room to spare, to the cheers of her teammates and coaches.
"Impressive," Panthers ninth-year coach Jacob Dowdell said.
"I wanted to try something new this year," said Shimasaki, who has lived on Guam most of her life. "If I was going to do another sport, I wanted to try football."
Shimasaki is one of three girls suiting up for the rebuilding Panthers, the other two being sophomore Alina Gerodias and freshman Kayla Gierlings, both receivers. And the boys on the team have made the girls feel most welcome, Shimasaki said.
"They treat me like one of them," Shimasaki said. "This team is definitely like my second family. They're very accepting. We're one big family."
Third-year Panthers quarterback Travon Jacobs said he believes the arrangement is good for all concerned.
"It's a good thing for the team and for her," he said. "It keeps her leg in good shape for soccer. And we respect her. We treat her as one of the team."
While the Panthers' special teams appear to be in good hands – and Shimasaki's strong right leg – the question looms: Just how far can that leg take a Panthers team that either graduated or transferred all but four of its players from a season ago?
With Jacobs back under center, and with experienced back Julius Gaduang and receivers Jalen Thach and Ruben Ramirez, the Panthers appear set in the skills department.
"Travon will be one of the top quarterbacks in the Pacific," Dowdell said. "Down on Guam, he'll set the pace for everyone down there."
It's the line, Dowdell said, that's in question. No question, the Panthers have size in the interior, averaging 225 pounds with a couple of 265-pounders in uniform. "It's the biggest line we've had" since winning the island title in 2010. "But they're young. They have some learning and growing to do."
The early season schedule doesn't bode well for the Panthers, who face perennial island champion Father Duenas and George Washington in back-to-back weeks, the second and third weeks of the season.
"We get a chance to test ourselves at the beginning of the season," Dowdell said. "We're going to play them anyway. Why not right away?"
The Panthers open their campaign at home on Saturday against Tiyan at 7 p.m.
ornauer.dave@stripes.com Twitter: @DaveOrnauer