Pacific Scoreboard: Oct. 17, 2019
---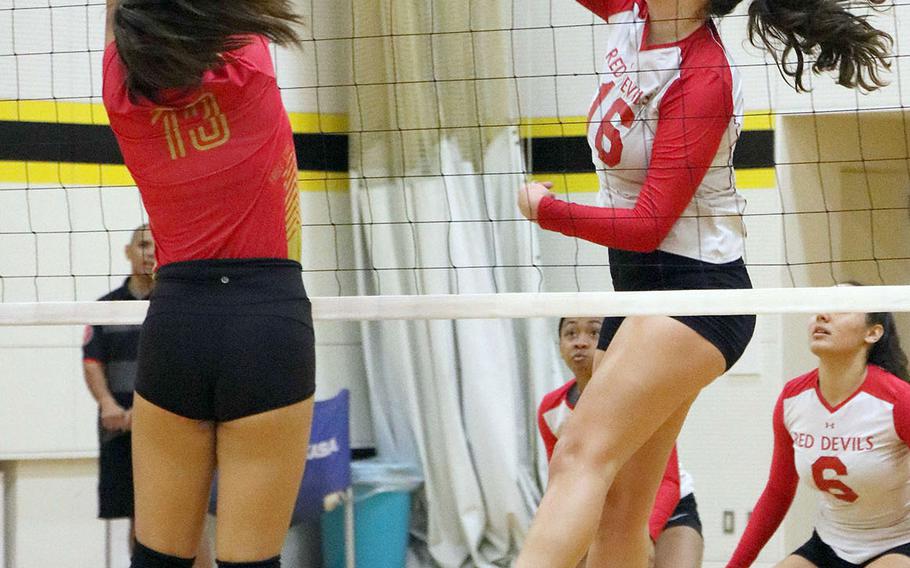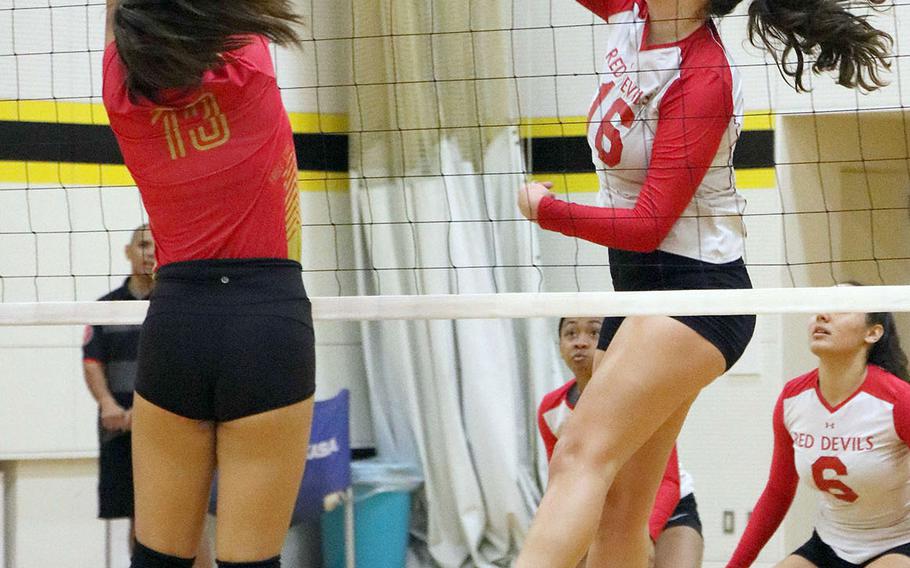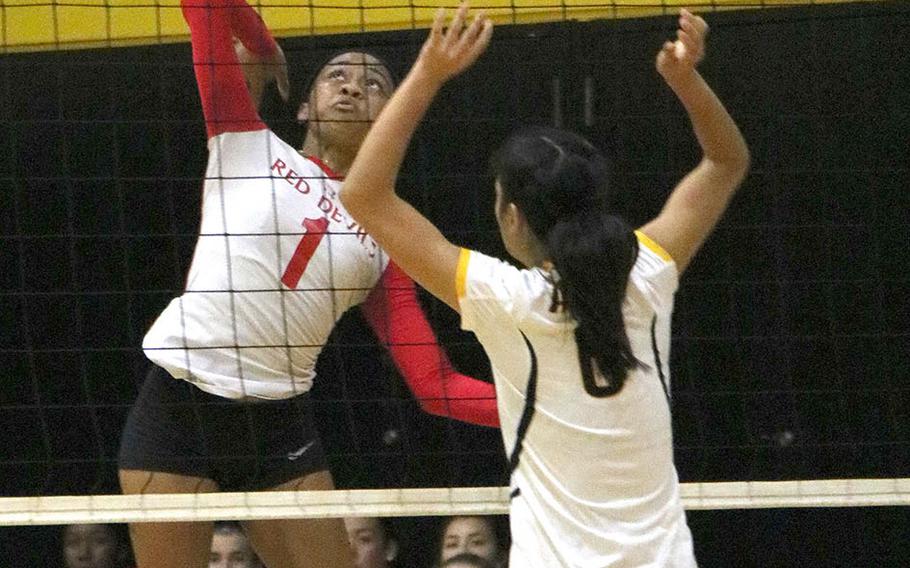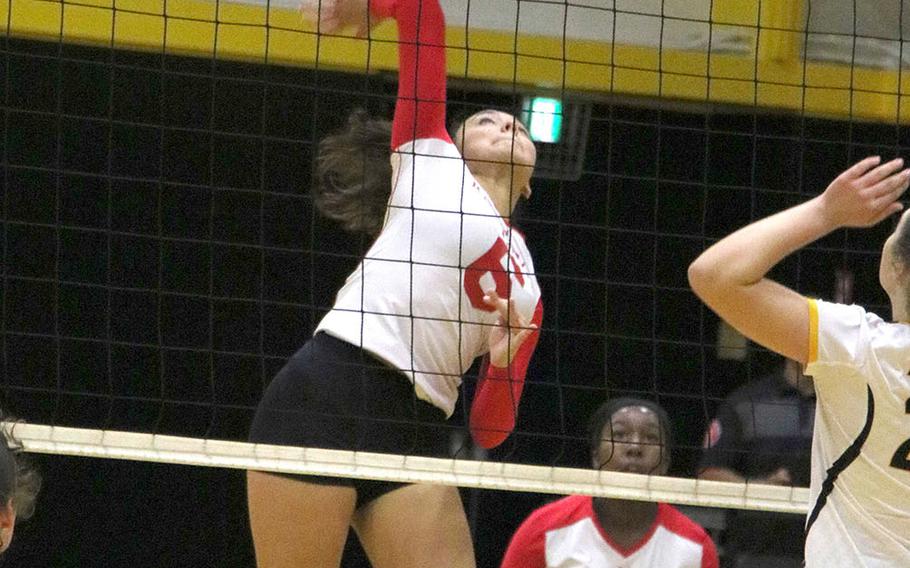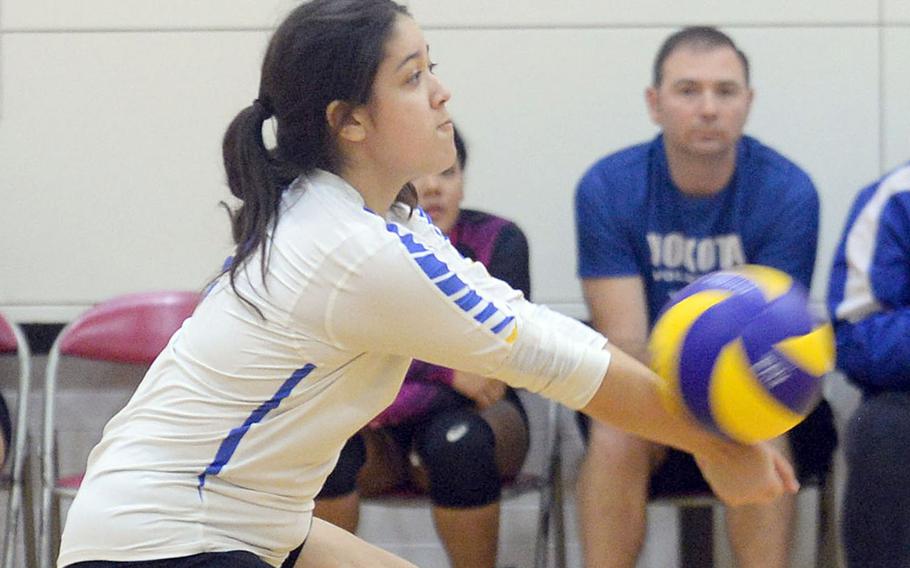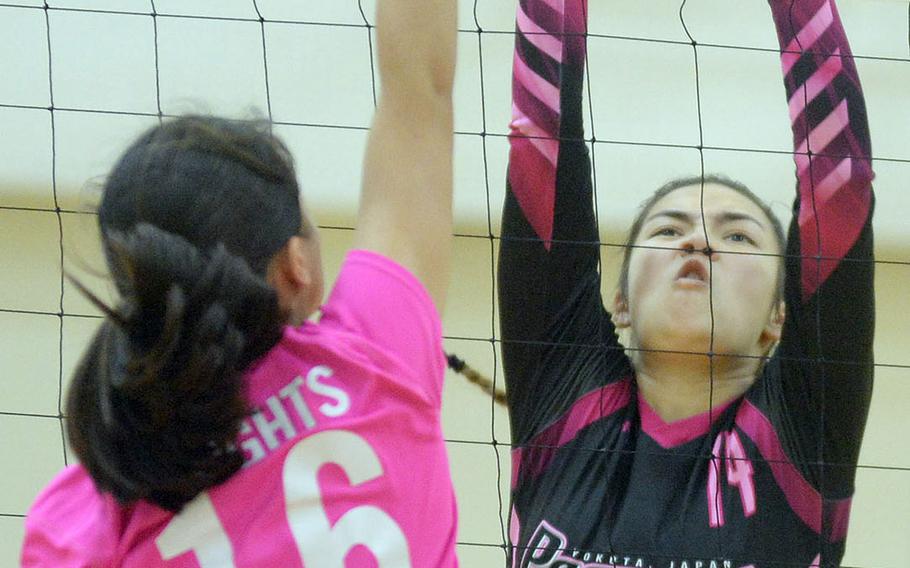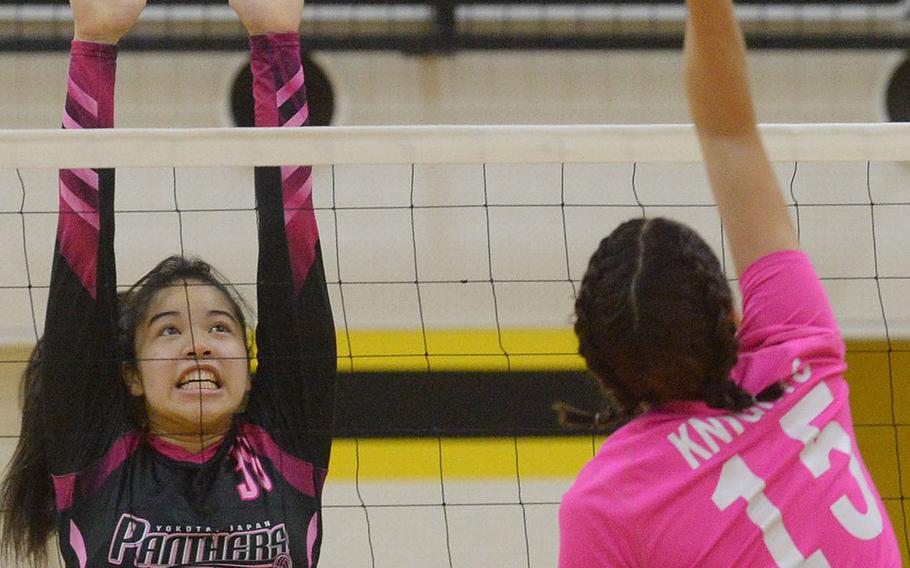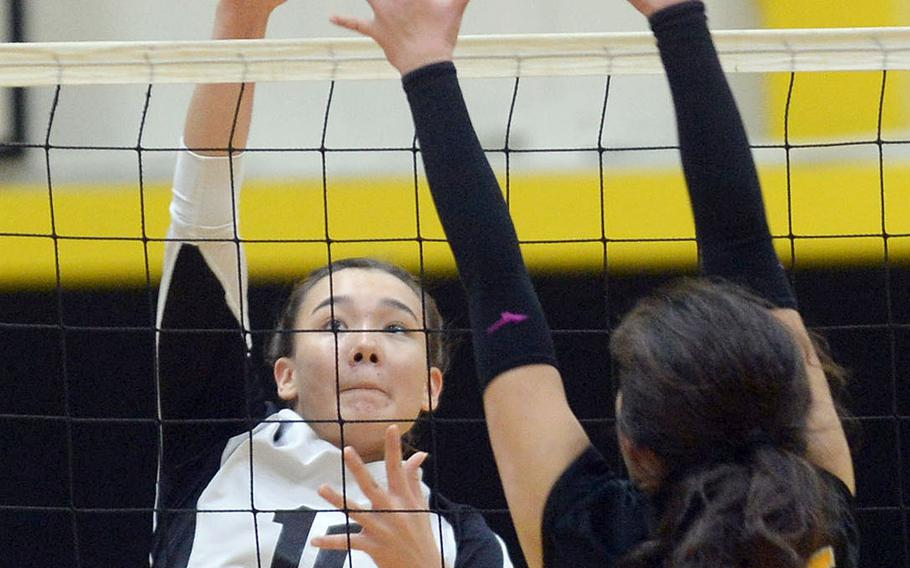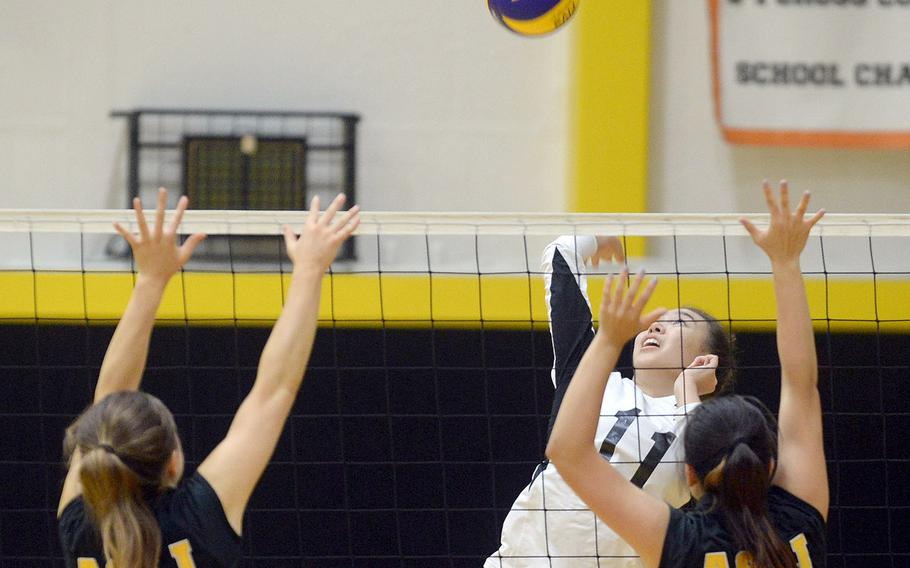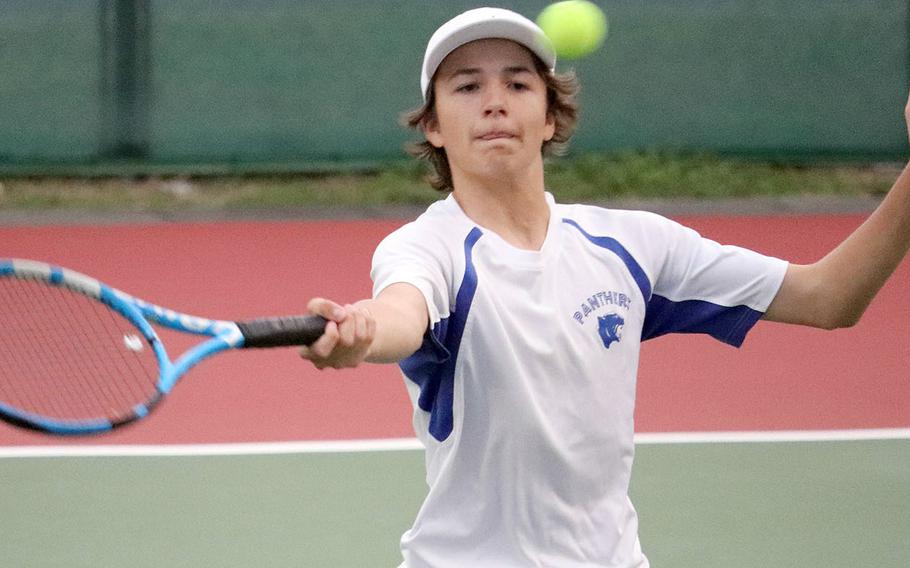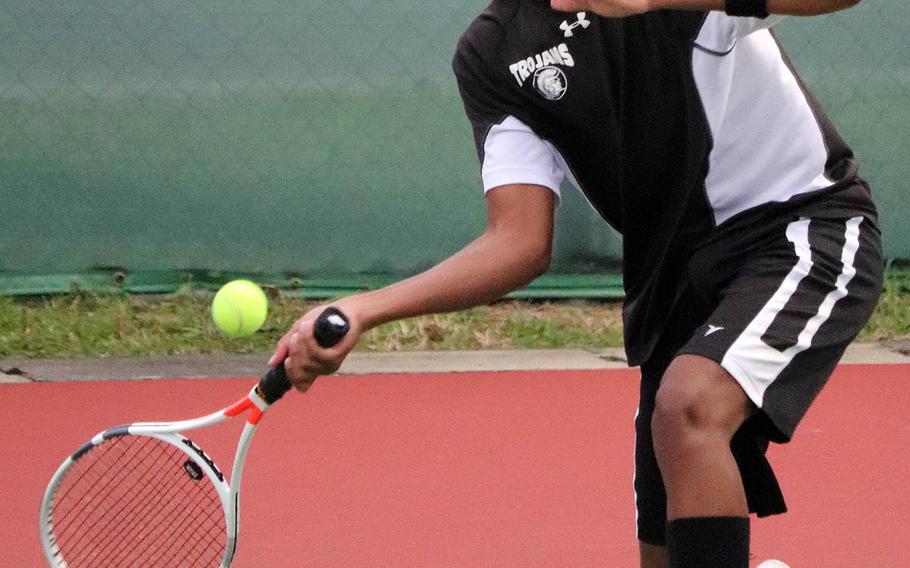 High school
Tennis South KoreaWednesday at IncheonBoys Chadwick International 2, Osan 0 Singles Mike Ahn def. James Rivet 9-8, Frank Park def. Kenny Santos 8-1.Girls Chadwick 4, Osan 0 Singles Sophie Cho def. Kelly Kenyon 8-2, May Jin def. Mikayla Guillory 8-6, Heidi Yoon def. Yoonju Choe 8-1.Doubles Jimin Lee and Alice Seo def. Abigail Robertson and Felicia Lowery 8-0.
JapanTuesday at Camp ZamaBoys Yokota 4, Zama 0 Singles Owen Lambie def. Liam Hunter 8-2, Patrick Hakun def. Joshua Allen 8-3, Dylan Mills def. Ethan Sanchez 8-0.Doubles Stephen Berek and Zemen Davis def. Chris Lopes and Shad Shiozawa 8-1.Girls Yokota 4, Zama 0 Singles Danica Setka def. Pulani Tremel 8-2, Emina Garcia def. Angelina Tetherow 8-1.Doubles Layla Standbridge and Jessica Vernon def. Caella Bolin and Kylah Samuelson 8-0, Stacy Morioka and Hannah Swygert def. Claire Nelson and Alina Lim 8-0. Tuesday at TokyoGirls Seisen 4, Nile C. Kinnick 1 Singles Isha Kumar, Seisen, def. Aleigh Lamis 8-0; Amary-Gail Perfecto, Kinnick, def. Emilie Ono 8-2; Ayaka Nishitani, Seisen, def. Qiana Fowler 8-2.Doubles Amana Fujikawa and Lauren Woody, Seisen, def. Cassi Boyer and Sarah Logan 8-1; Debangi Mohanta and Miya Nouvel, Seisen, def. Donna Manson and Alisa Udalov 8-4.
Volleyball Girls5th American School In Japan YUJO Tournament Thursday at TokyoPool A American School In Japan def. Zama 25-23, 25-21 Shanghai International Puxi def. ASIJ 25-21, 23-25, 15-10Friday ASIJ vs. Humphreys, 10:30 a.m. Shanghai Int'l Puxi vs. Zama, 10:30 a.m. Zama American vs. Humphreys, 12:45 p.m. Shanghai Int'l Puxi vs. Humphreys, 3 p.m.Pool B Yokota def. Christian Academy Japan 21-25, 25-13, 17-15 Canadian Academy def. CAJ 25-11, 25-16Friday Kubasaki vs. Canadian Academy, 9:30 a.m. Canadian Academy vs. Yokota, 11:45 a.m. Kubasaki vs. CAJ, 12:45 p.m. Kubasaki vs. Yokota, 5:15 p.m.Pool C Kinnick def. ASIJ 2 25-13, 25-17Friday Kadena vs. ASIJ 2, 9:30 a.m. Kinnick vs. Harrow International, 11:45 a.m. Harrow vs. ASIJ 2, 2 p.m. Kinnick vs. Kadena, 2 p.m. Harrow vs. Kadena, 5:15 p.m.Pool D Seisen def. United World College Southeast Asia 25-10, 25-16Friday Seisen vs. Yokohama, 10:30 a.m. UWCSEA vs. Edgren, 11:45 a.m. UWCSEA vs. Yokohama, 2 p.m. Seisen vs. Edgren, 4:15 p.m. Yokohama vs. Edgren, 5:15 p.m.
JapanSeisen def. Kinnick 25-17, 25-17, 25-15 Tuesday at TokyoKills — Phoenix: Lisa Purcell 13, Sarah Atanacio 9; Red Devils: Madelyn Gallo 6, Charley "Anela" Lau 6. Assists — Phoenix: Grace Starr 20; Red Devils: Charlize Uptegrove 8. Digs — Phoenix: Starr 9, Momoka Umemiya 9, Atanacio 7.Zama def. Yokota 25-9, 25-13, 25-15 Tuesday at Camp ZamaKills — Trojans: Grace Bryant 13, Jessica Atkinson 9. Aces — Trojans: Atkinson 5. Assists — Trojans: Jazlyn Rioux 16. Block points — Trojans: Gabrielle Griffiths 4.
---
---
---
---