Osan tops Daegu to break two-game losing skid
---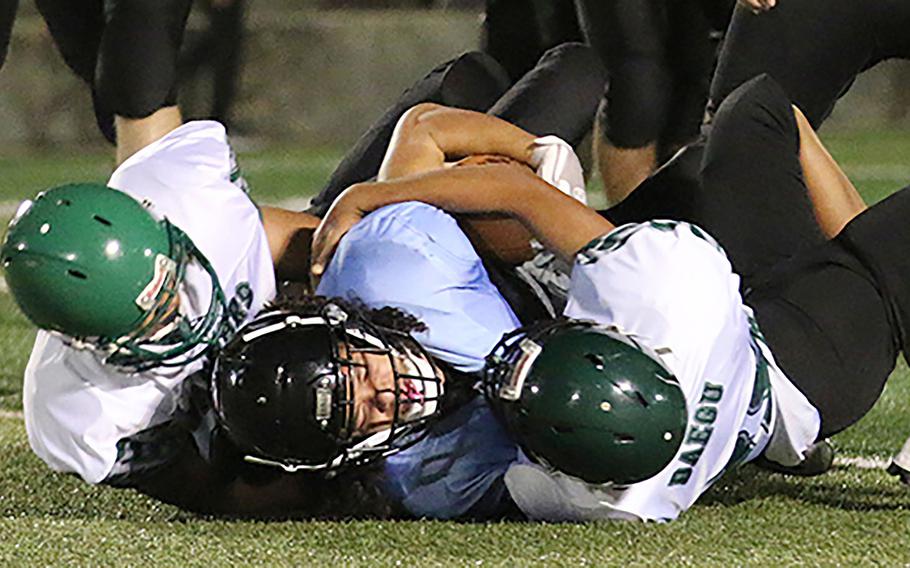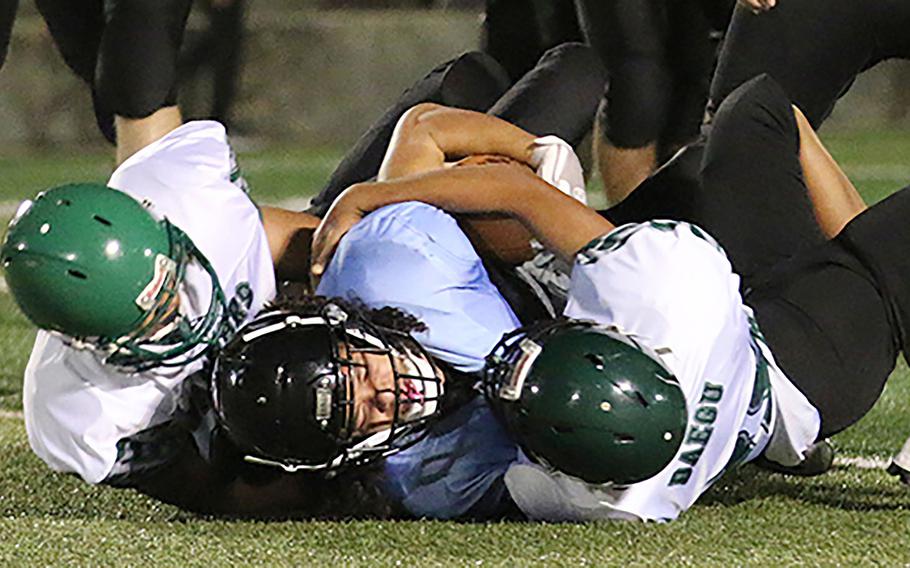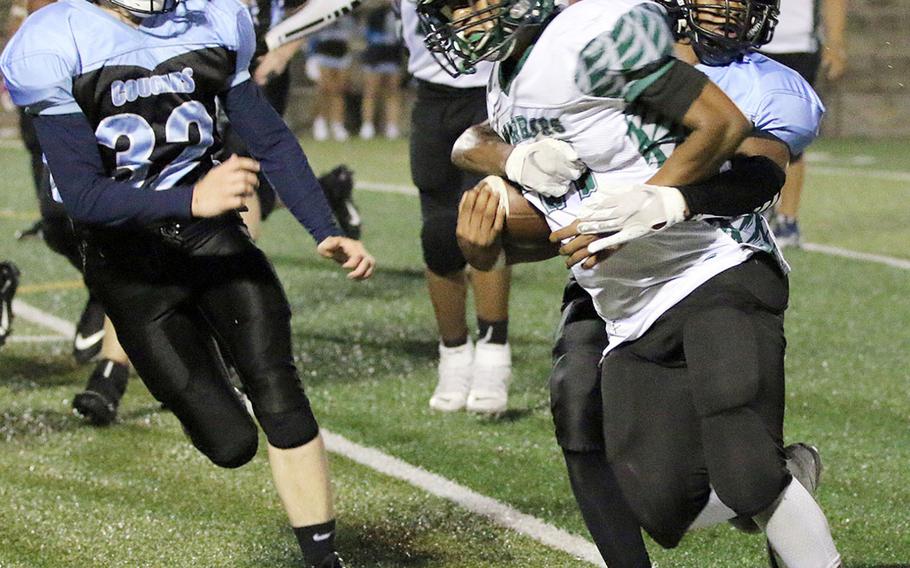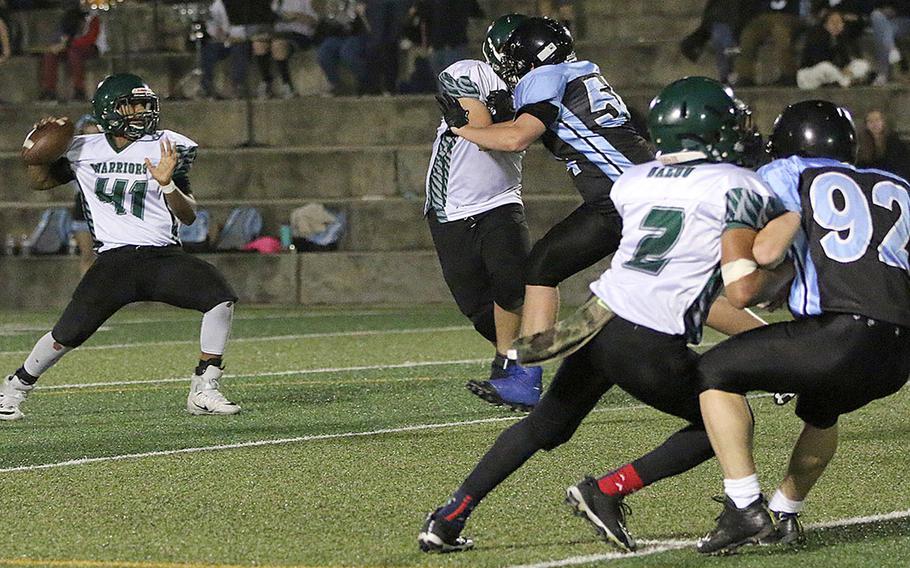 OSAN AIR BASE, South Korea – After two consecutive losses, Osan's offense rediscovered its mojo, spreading the scoring wealth around in a 50-27 win over Daegu on Friday.
With the win, the Cougars improved to 3-2 overall and in Division II, and garnered a season-series sweep of the Warriors (1-5, 0-5). Osan beat Daegu 56-6 in the season opener for both teams on Sept. 13 at Camp Walker's Kelly Field in Daegu.
"Our key back played really well and we spread the ball around a bit," Cougars coach Jerome Learman said, adding that the Warriors were "vastly improved" since the last time Osan saw them.
"They're well organized," Learman said. "They made some good offensive plays, but our offense responded every time."
Jacob White ran for touchdowns of 31 and 51 yards, Zathian Soto had TD runs of 42 and 27 yards and Andre Gutierrez scored on runs of 7 and 22 yards. Jack Cornelius caught a 10-yard touchdown pass from Bryson Goldsmith. Osan also added five two-point conversions.
Daegu's William Hamilton ran 25 yards for a touchdown and DeQuandre Moore added a 3-yard scoring run and Princeton Newbold a 7-yarder. Nikolai Champaco returned a fumble 55 yards for a TD. Daegu scored a safety when Osan snapped a ball out of the end zone.
"We still have a long way to go," Daegu coach Blake Sims said, "but we've made a lot of progress. Little things are paying off. A lot more things are starting to come together."
Daegu concludes its season next Saturday at 5 p.m. against Robert D. Edgren. Osan hosts Yokota to end its season at 7 p.m. Friday.
---
---
---
---