Prep roundup
Okinawa track season off to a quick start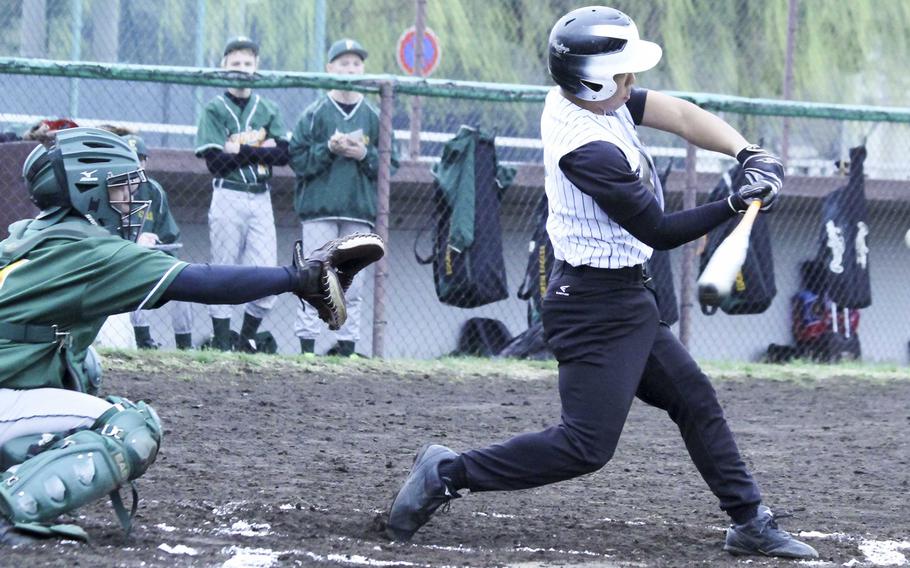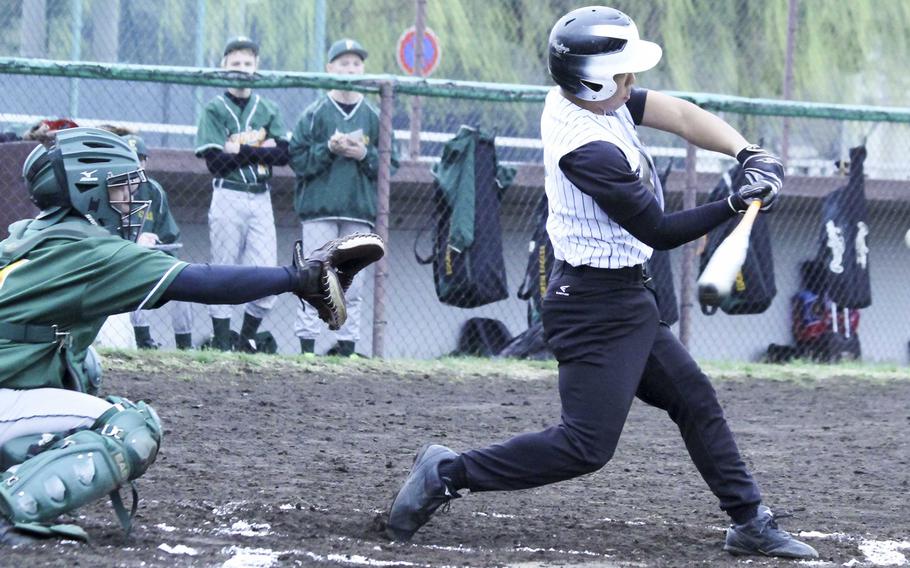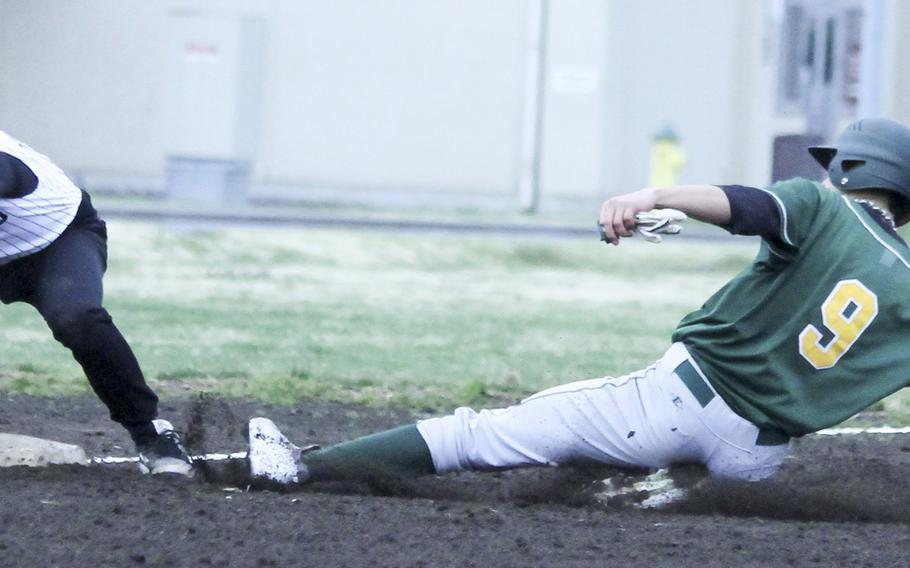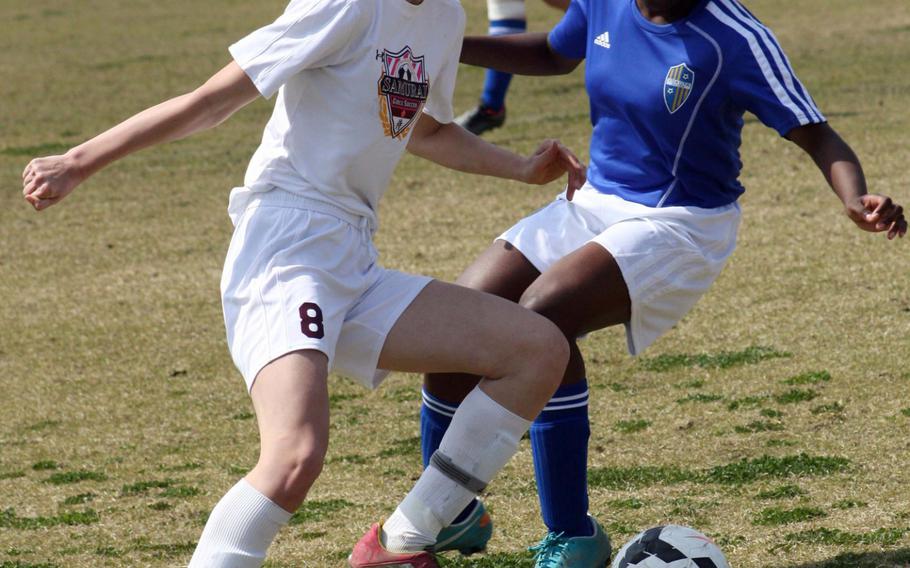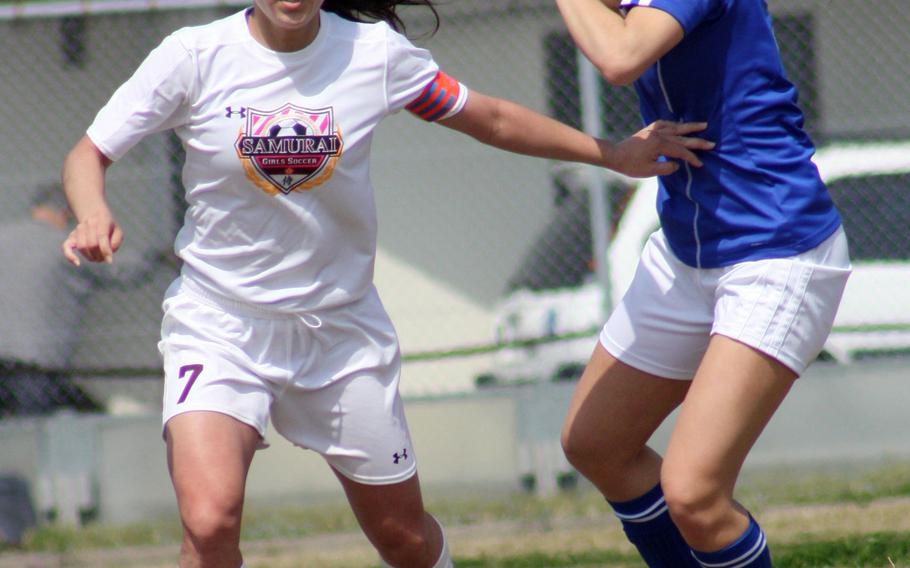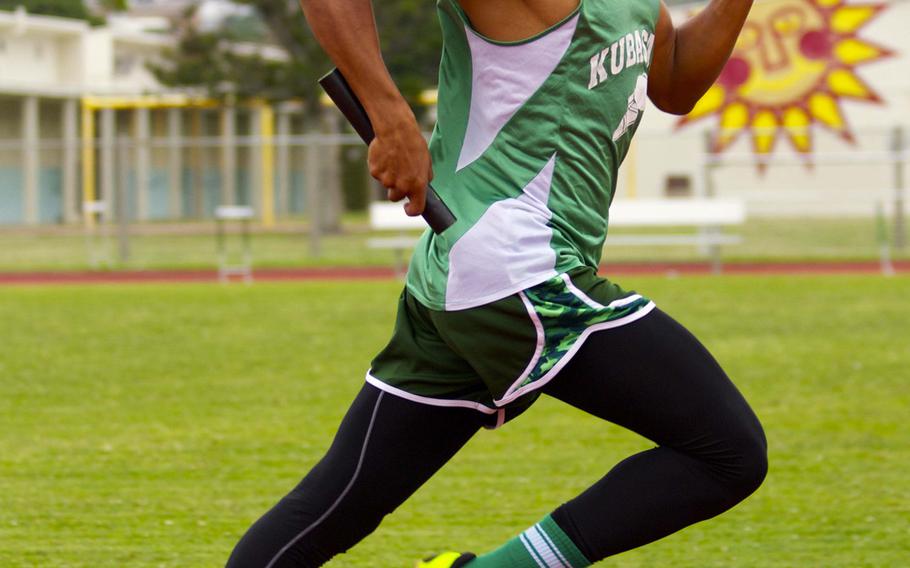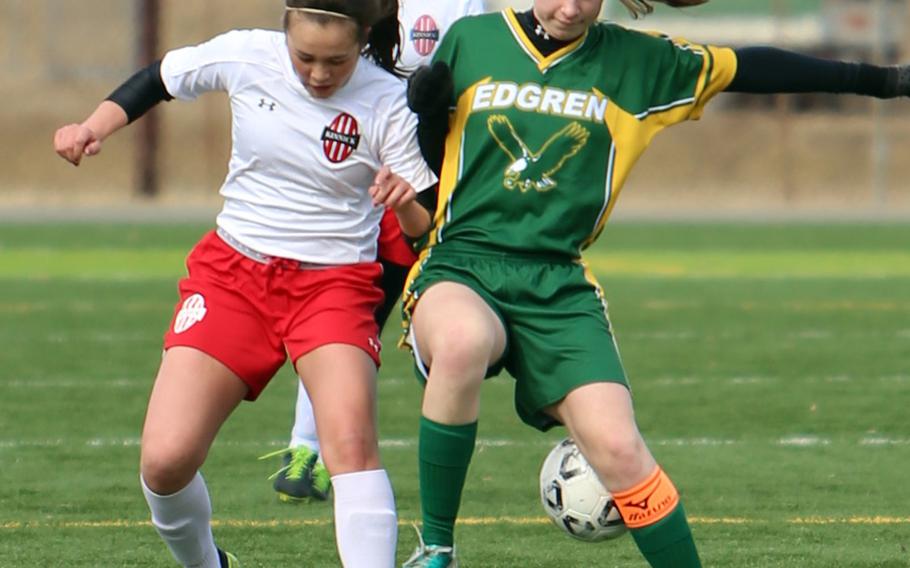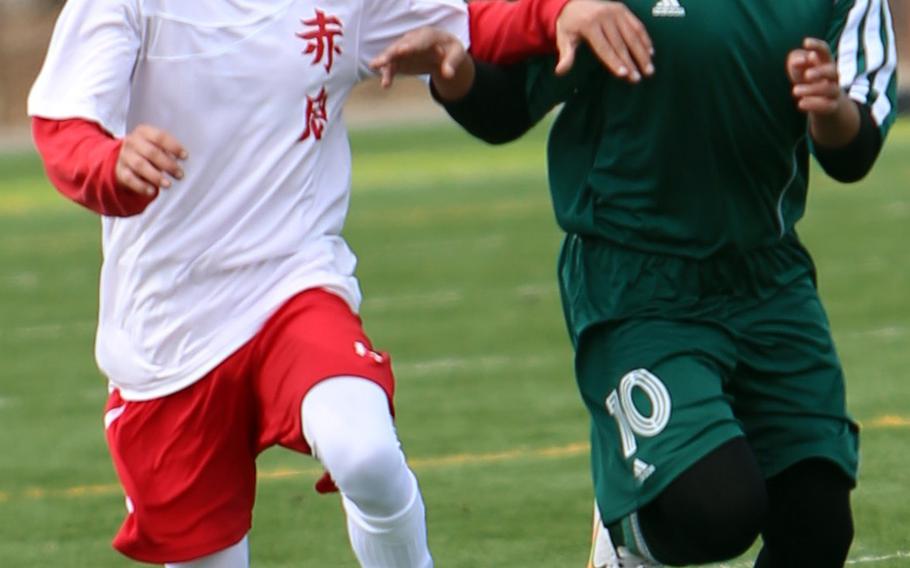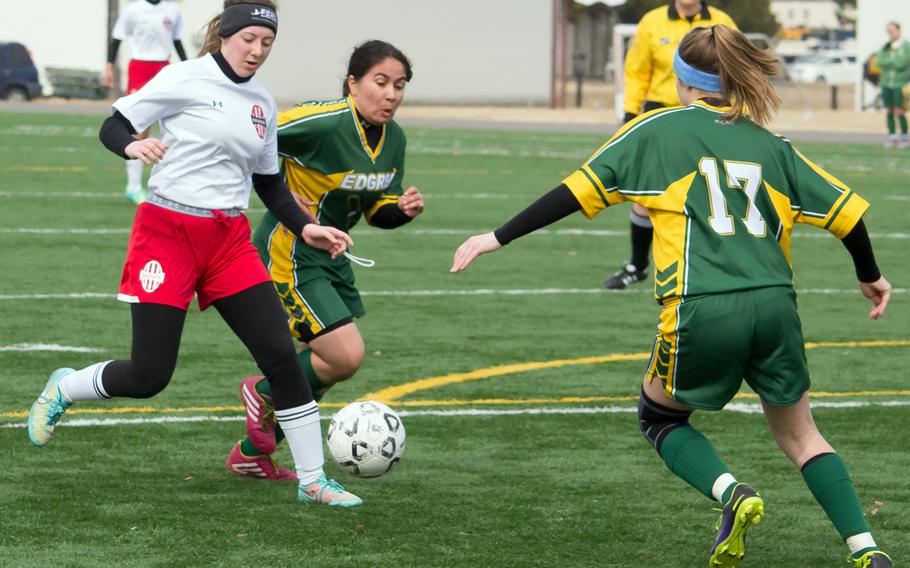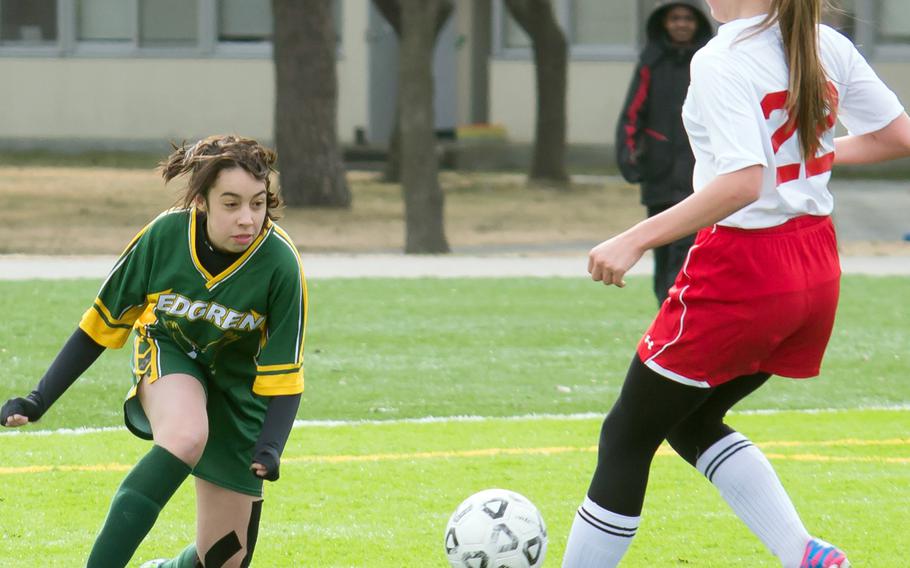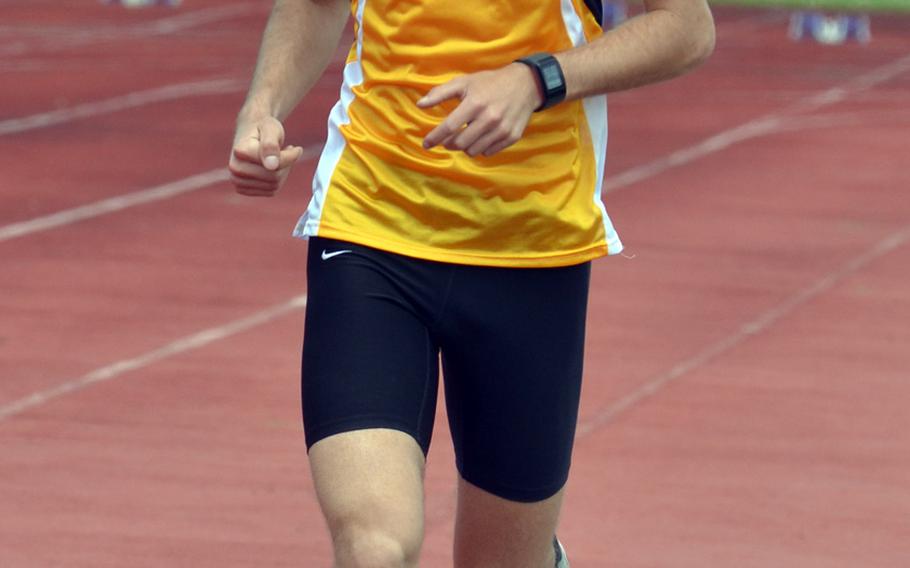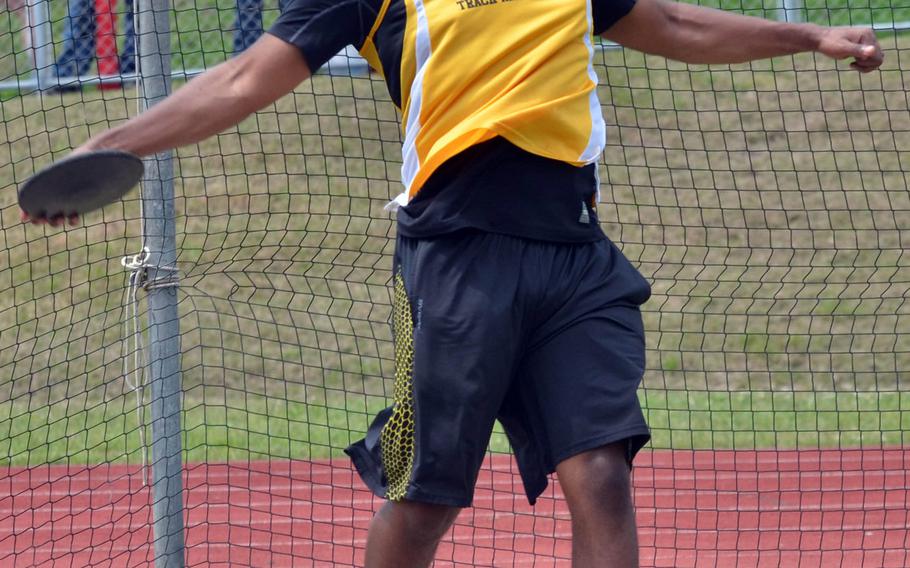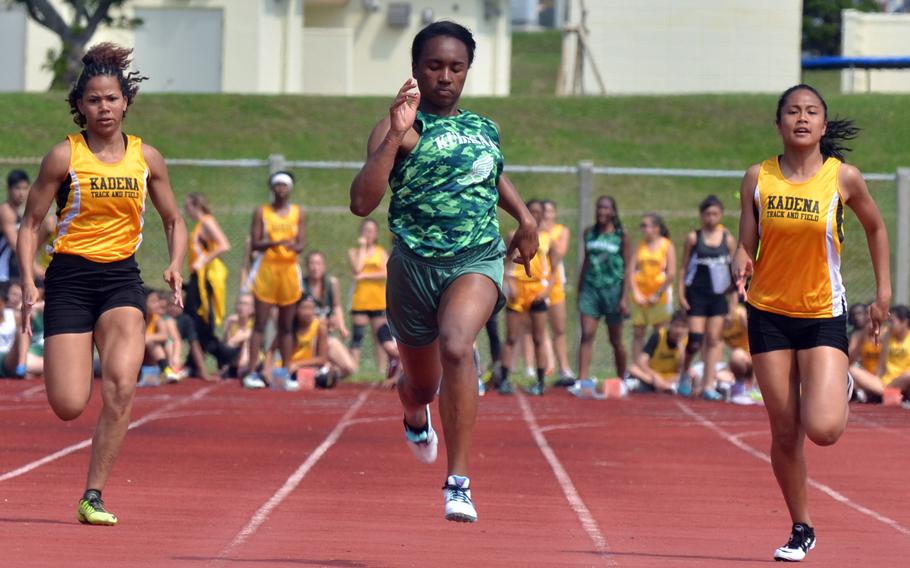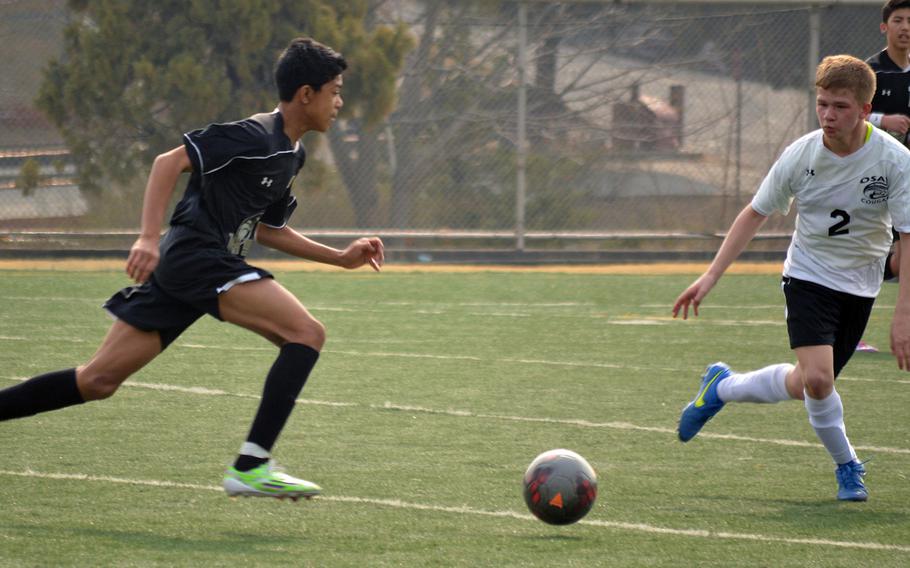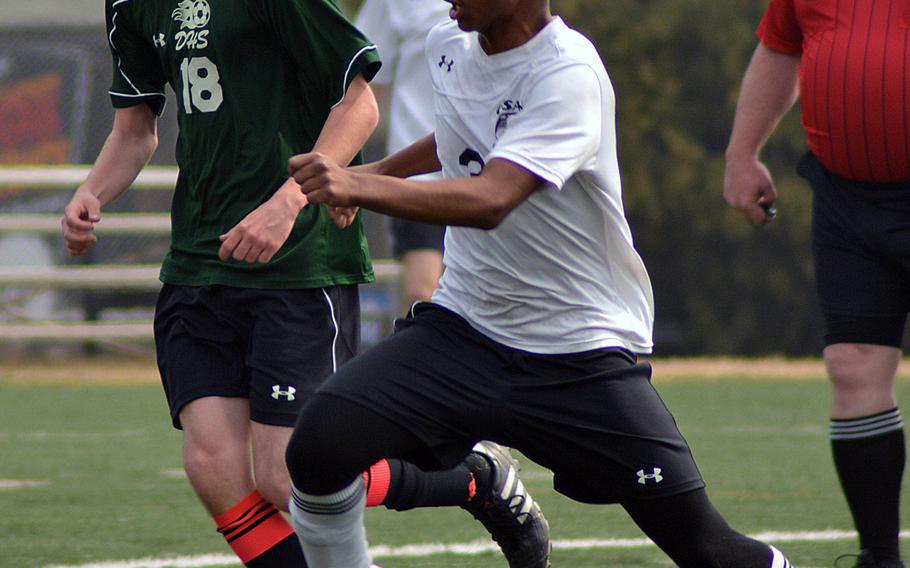 Track and field season opened on Okinawa with a strong performance in the 100-meter dash by Kubasaki junior sprinter Kaelyn Francis. She clocked 12.02 seconds on the stopwatch, the second-fastest time ever recorded in the event in the Pacific be it hand or electronically timed.
The hand-held record is 11.5 set in 2001 by Kubasaki's Jackie Richards, while the record under fully-automated time is listed as 12.41 set in 2013 by Nile C. Kinnick's Valerie James.
Francis says she wants to settle that debate once and for all by matching or beating 11.5 under FAT timing.
"My goal was 12 flat today," Francis said, but after learning about Richards' time, she said: "By midseason, I want that."
"I know it's going to be lower, no doubt in my mind," Kubasaki first-year head coach Kenneth Gipson said. "I'm confident in that."
Officially, Francis' time will be listed at 12.34. Hand-held times are adjusted upward to the next decimal, from 12.02 to 12.1 with .24 seconds hand-reaction time added. The Okinawa district's new FAT timing system malfunctioned Saturday, forcing officials to time by hand.
Kadena won in both the boys and girls team standings, over Kubasaki - 215-198 in boys and 242-193 in girls.
On the soccer fields, freshman Malik Wilkes who just transferred to Zama three weeks ago from Savannah, Ga., scored four times Saturday after four goals Friday in 8-1 and 5-1 victories over E.J. King.
"He's phenomenal," coach Marc Norton said of Wilkes, who learned the craft of soccer in Belgium, where the sport is something of a big deal.
Zama's girls are also getting generous amounts of goals from Megan Hurley, who has 11 following the Trojans' 4-0 and 6-1 wins over the Cobras, in which Hurley scored a combined six goals.
Elsewhere in DODDS Japan, Brady Yoder scored three goals and Nile C. Kinnick survived a pair of close matches at Robert D. Edgren. Kiralyn Kawachi scored four time to power the Red Devils girls to a like sweep of the Eagles.
DODDS Korea teams held Saturday jamborees, boys at Seoul American and girls at Osan, with international schools on their spring break. Andrea Carandang scored four times as Osan's girls won both their matches, while Seoul American won each of its games.
The boys jamboree was much tighter, with Seoul American and Humphreys each winning and tying; the Falcons had to come from behind 3-0 to eke out a 3-3 draw with the Blackhawks. Seoul American hurt itself with an own goal and the third Humphreys' goal went through the keeper's hands.
"I'd never seen anything like that in all my years of soccer," Falcons coach Steve Boyd said. "At least we fought back. I'm proud of that."
On the diamonds at Zama, the Trojans baseball team took two of three from Edgren, while the Eagles did likewise in softball to Zama.
Korea's baseball and softball seasons got under way in Daegu on Saturday, with Osan having a red-letter day.
The defending Far East Division II softball champion Cougars won 16-8 and 12-10 over Humphreys and Daegu. Aaron Misner got the win in relief and had two hits as Cougars baseball completed its own sweep, 10-8 over Daegu after a 15-6 win over Humphreys.