Far East volleyball
Morrison defends title; Kinnick-ASIJ at it again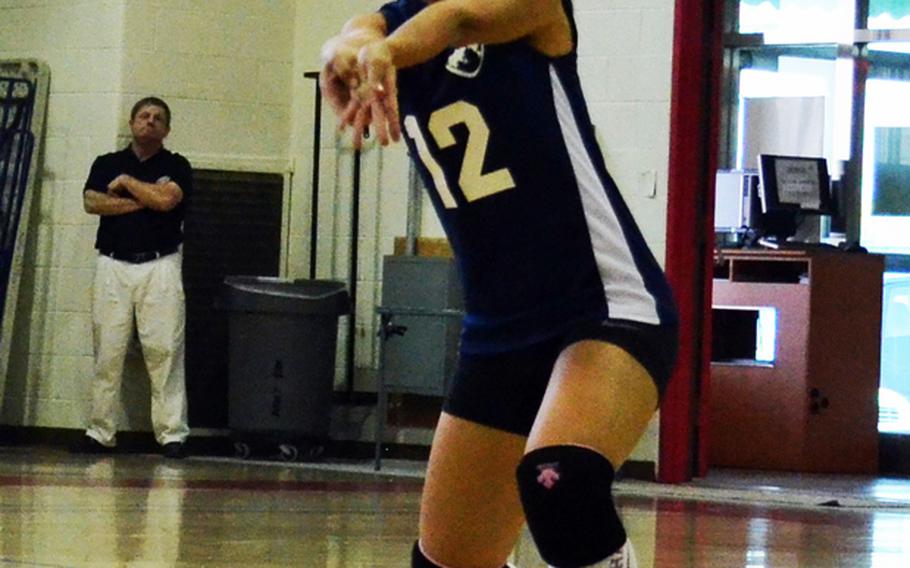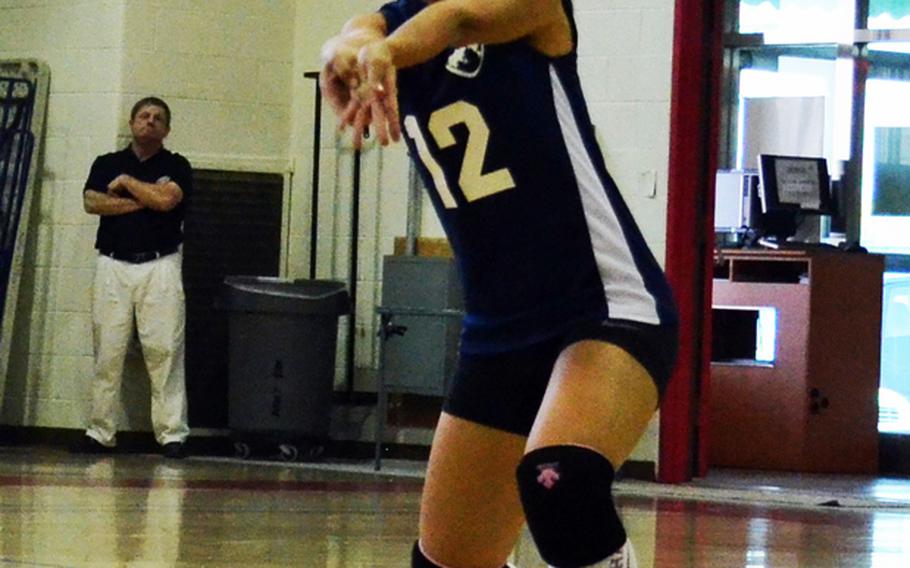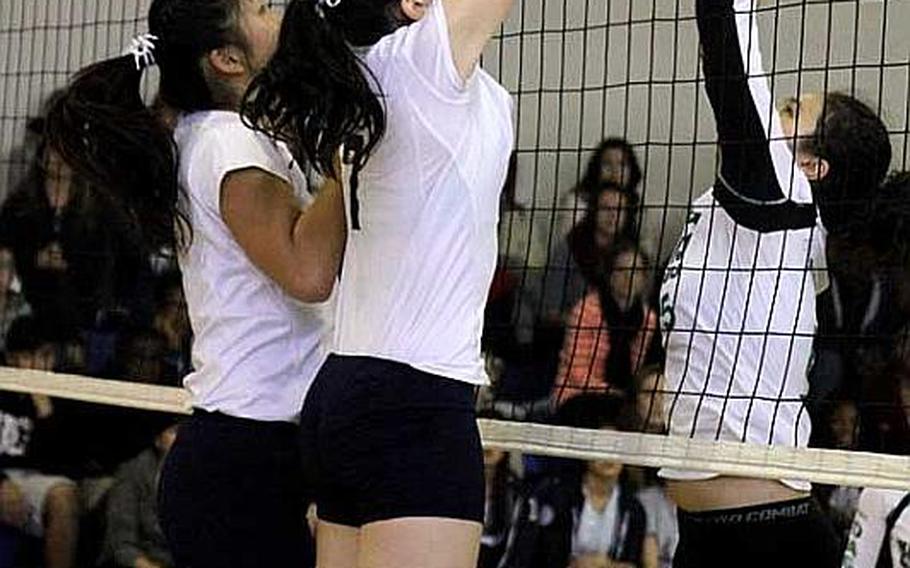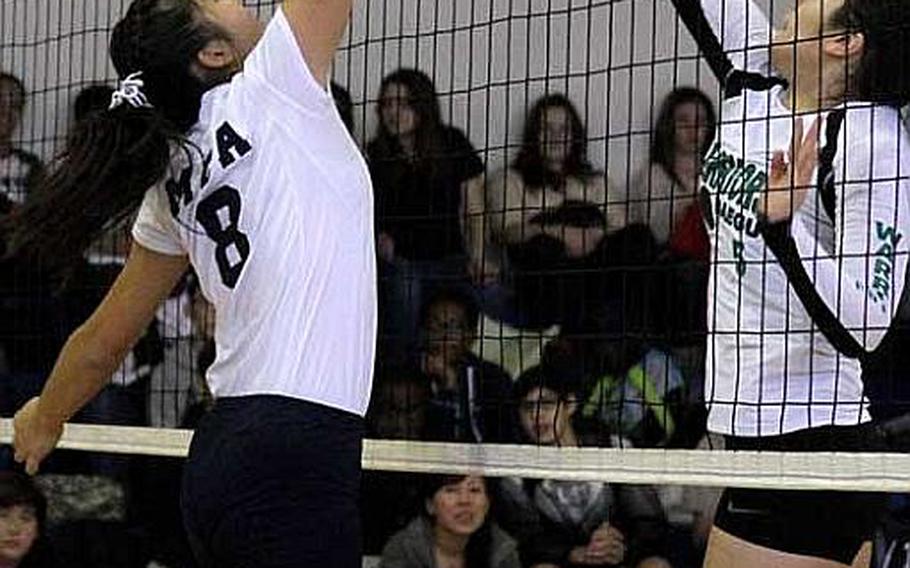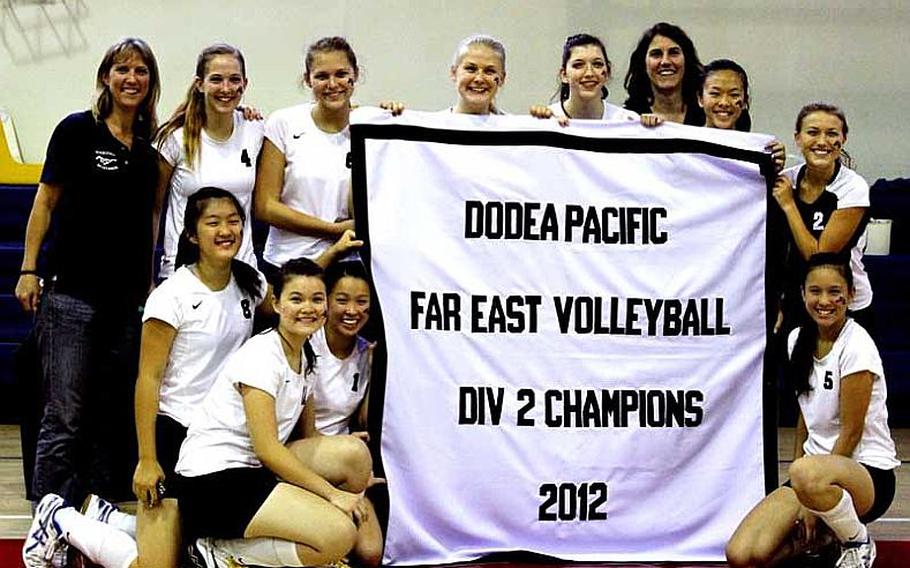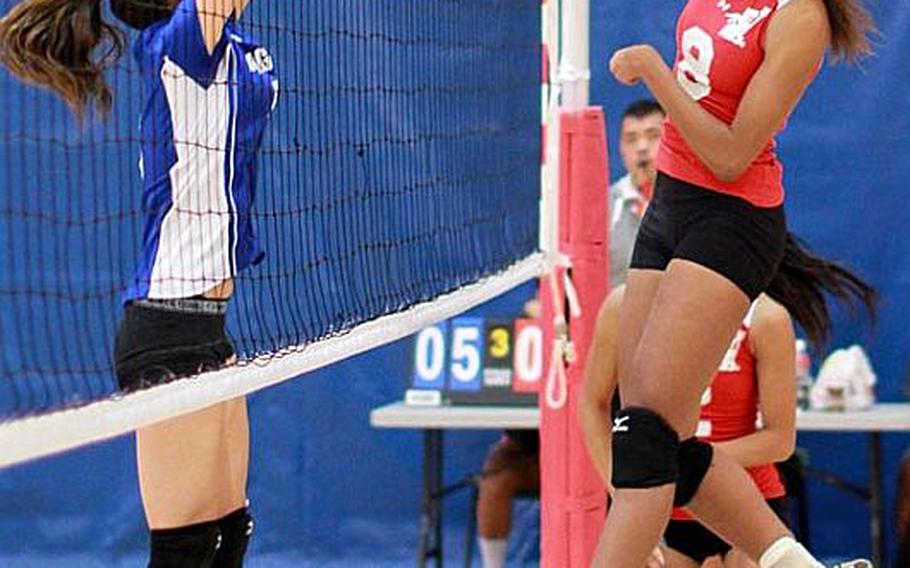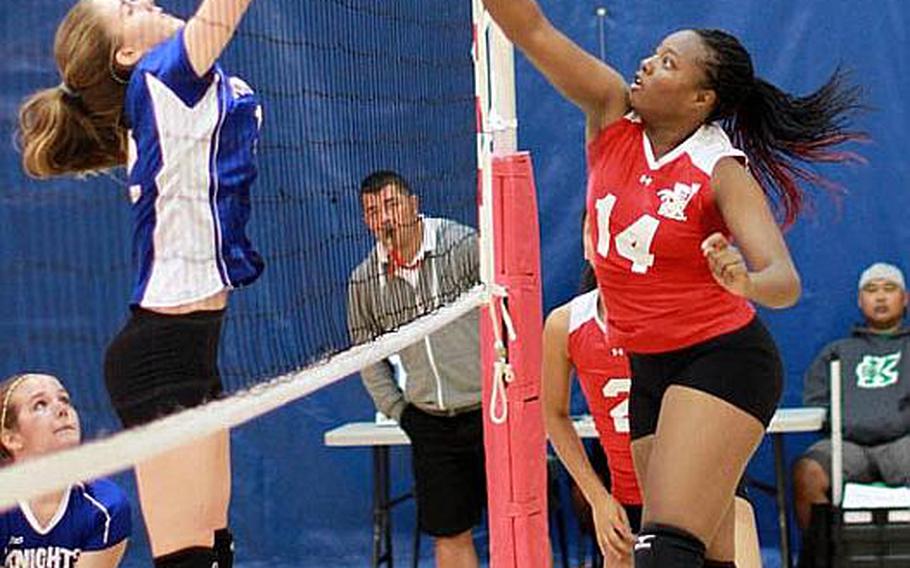 CAMP WALKER, South Korea – After a frustrating four-year run of runner-up finishes, Morrison Academy of Taiwan now has a two-year Far East High School Girls Division II Volleyball Tournament title streak.
Tournament MVP Karen Yates had seven spike kills and Ilona Heiskanen added six as the Mustangs vanquished the host Daegu Warriors 25-6, 25-15, 25-11 in Friday's title match at Kelly Fitness & Sports Center.
"It feels incredible," said coach Nancy Wittgow, whose Mustangs entered the season with big question marks at middle blocker and setter after Lauren Van Singel and Shana Heading graduated. "It was a major concern," she said.
But instead, Wittgow fielded a team better than the sum of its parts, one of the "most complete teams" she says she's had "in a long time. We had enough talent that we would pick each other up" if somebody was having a bad game, Wittgow said.
Daegu, which came off winning the Korean-American Interscholastic Activities Conference Five-Cities Division title last weekend, was trying to battle out of the knockout bracket in the double-elimination tournament.
The Warriors, led by All-Tournament selections Rachel Wyche and Michelle Quizon, ousted E.J. King of Japan, then outlasted International School of the Sacred Heart of Japan in five sets.
That may have been the match that broke the Warriors' backs. "Maybe they ran out of gas," Daegu coach Joanna Wyche said.
"They woke up earlier today against E.J. King and played a phenomenal game against ISSH. But you could see by the stats, they just stopped playing (against Morrison). If you don't want it badly enough, you won't play hard enough. Morrison was phenomenal. I couldn't be more proud of those Morrison girls."
Morrison won the title last year coming out of the knockout bracket, beating Daegu in a two-match final.
Kinnick spikers reach D-I final again
NAVAL BASE, Guam – All season long, Nile C. Kinnick coach Al Garrido said, every match, every practice was geared toward a possible Far East Girls Division I Volleyball Tournament finals rematch against American School In Japan.
"It's been correct so far," Garrido said after the two teams breezed into Saturday's championship match by winning their semifinals in straight sets, Kinnick over Christian Academy Japan 25-13, 25-14, 25-20 and ASIJ over Seisen International 25-19, 25-22, 25-21.
ASIJ is the only team to have beaten Kinnick in the last four regular seasons; the Red Devils are 106-3 in the regular season since 2009.
As they have all tournament, Kinnick's Mashiya McKinney controlled the net, Kaile Johnson was "the backbone" on defense, Jerimae Capuyan handled things at setter and Michayla Robinson's jump serve is "dialed in," Garrido said.
"If we're not ready for tomorrow, then we never were ready," Garrido said. "We're ready for them, and we know they're ready for us. It will be like two giants staring each other down."