Lots of players see action as ASIJ routs Zama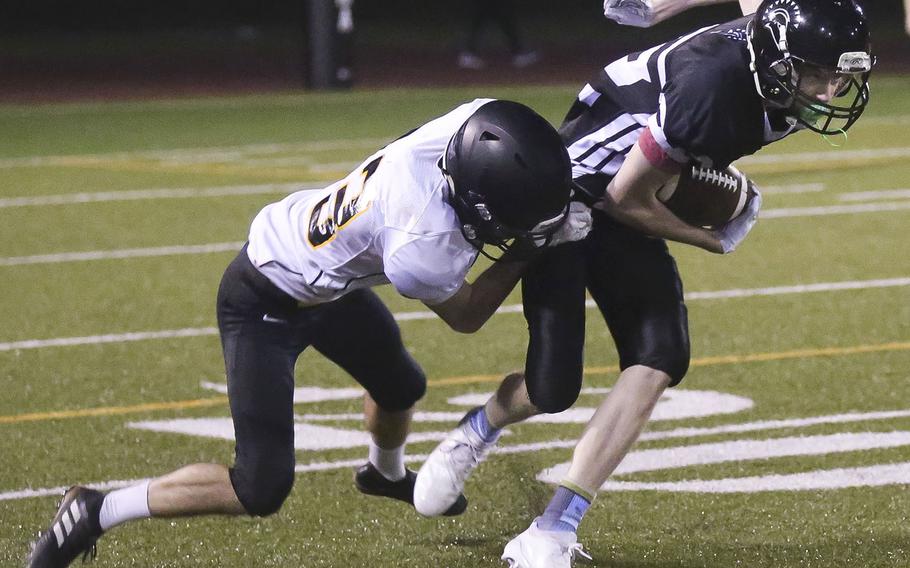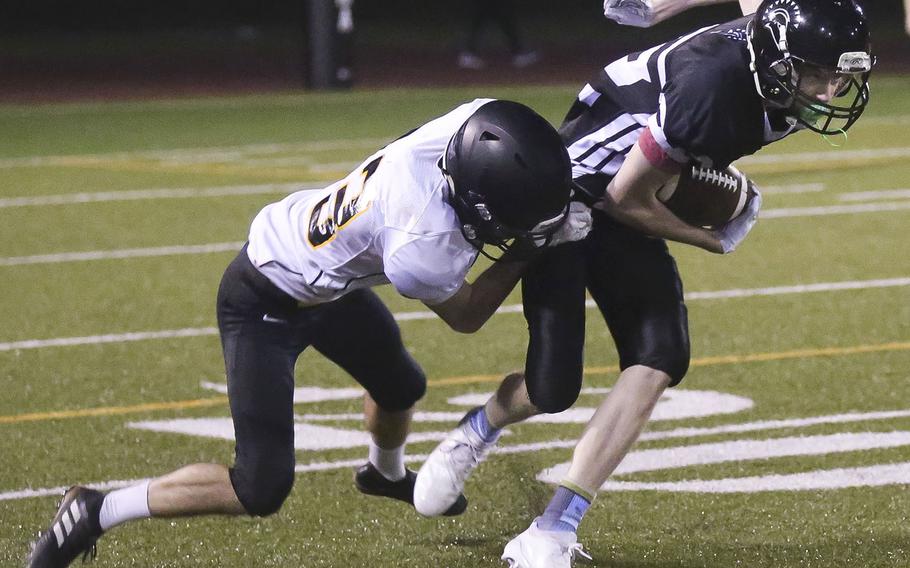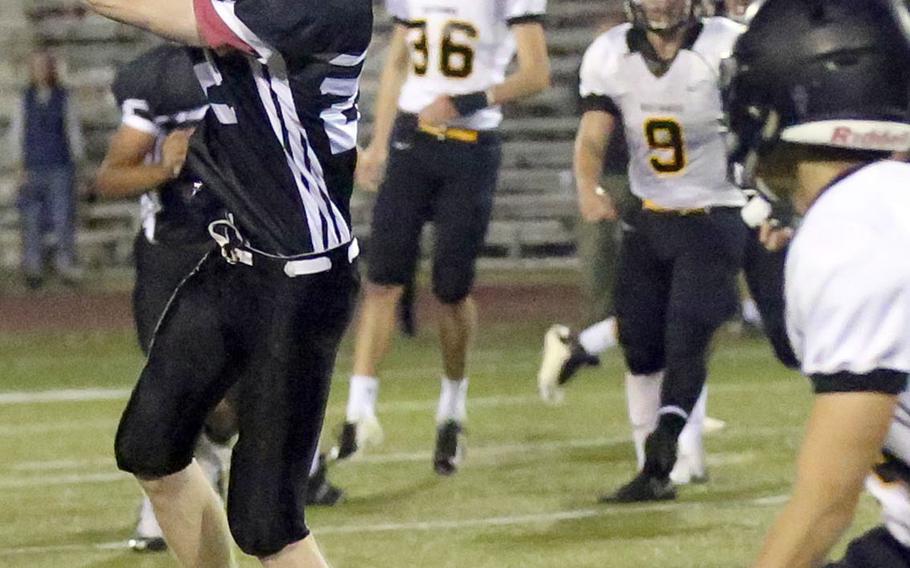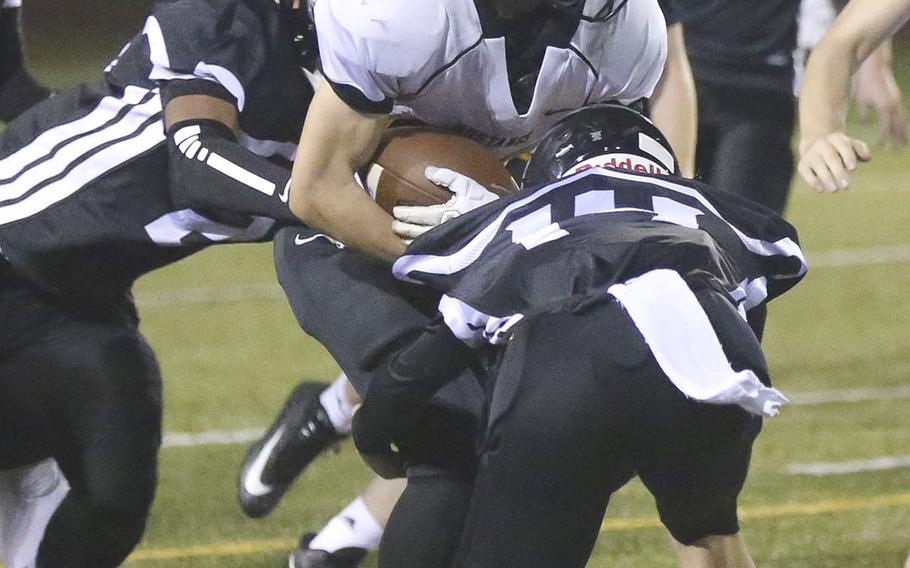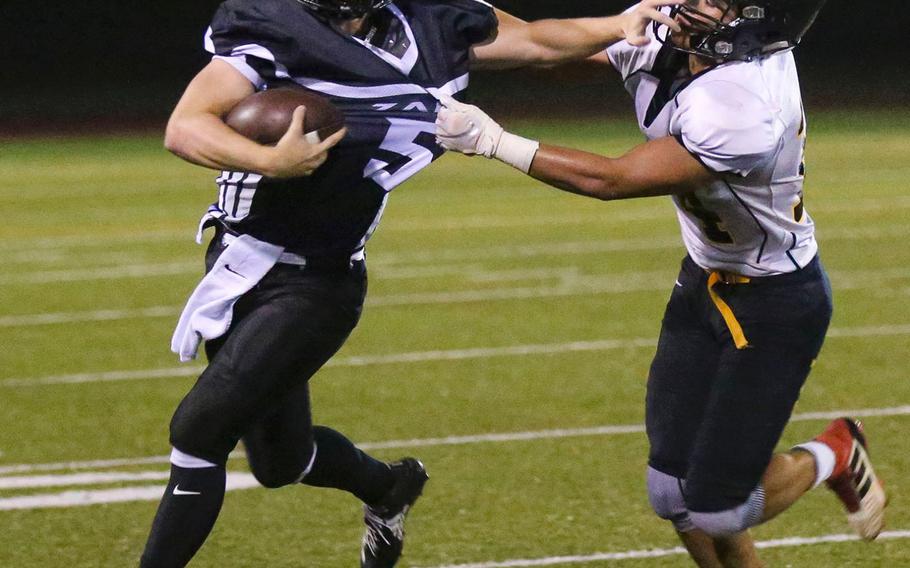 CAMP ZAMA, Japan – American School In Japan, in victory, played its youngsters with an eye on the team's long-term future. Zama, in defeat, put its youth on the field with one eye on preparing for next month's Far East Division II final.
Oliver Rogers ran 7 yards for a touchdown and passed 20 yards to Kei Laughlin for another and the Mustangs raced ahead 35-0 at halftime, then gave its younger players the once over in the second half of a 35-12 win over the Trojans on Saturday at Barry Huitema Memorial Field.
Though the Trojans (4-3) have plenty of seniors on the roster, they also have a good number of freshmen and sophomores, some of whom coach Scott Bolin says he wanted to take for a spin, "especially as we tune up for hosting Division II." Zama hosts Osan in the D-II final Nov. 10.
Likewise, coach Roy Tomlinson of the Mustangs (4-2) played some of his underclassmen, "mostly freshmen and sophomores," with an eye toward the 2019 season. Rogers graduates in June, along with Rhys Gallagher, a running back who scored on a 4-yard run.
"Zama never quit on us," Tomlinson said. "They played hard the whole game."
Allen Edmonds ran 60 yards for a touchdown and Karsten Kropp caught a 17-yard touchdown pass from Sho Flores for the Mustangs.
For the Trojans, Luke Singer caught a 35-yard touchdown pass from Nick Canada and Dominic Peruccio added a 40-yard scoring run.
"ASIJ's a quality, tough opponent," Bolin said. "We love playing against them. They're a class act."
The Mustangs end their regular season when they host Yokota at 5 p.m. Friday.