Far East softball
Last year's losing finalists look for redemption
---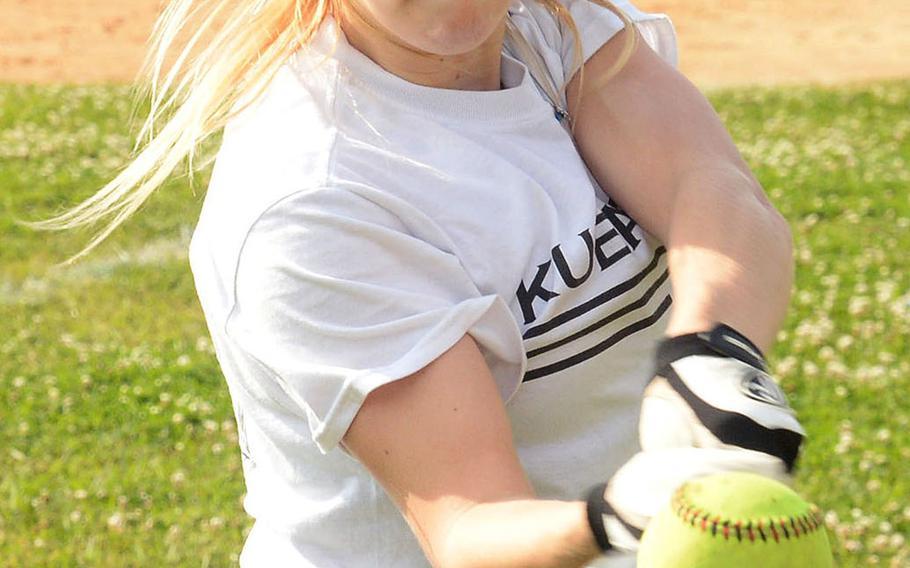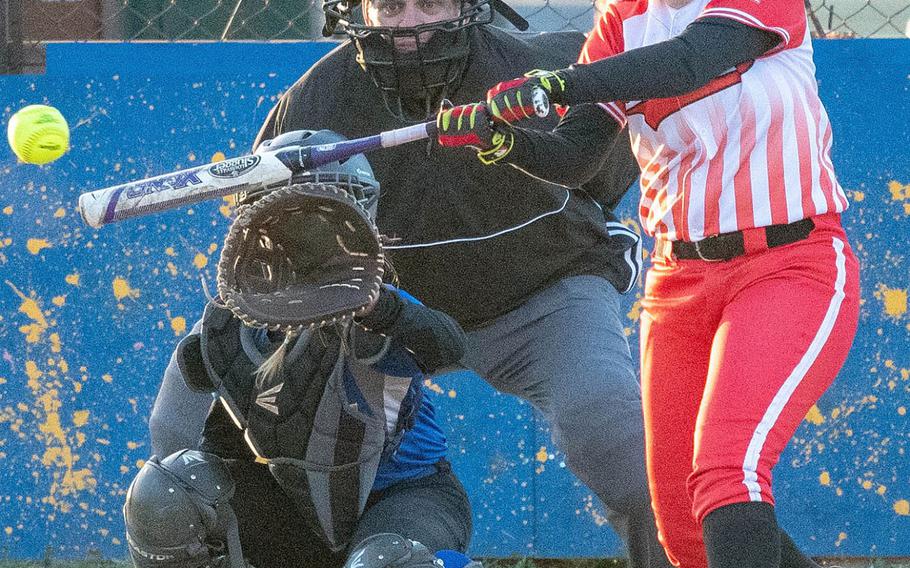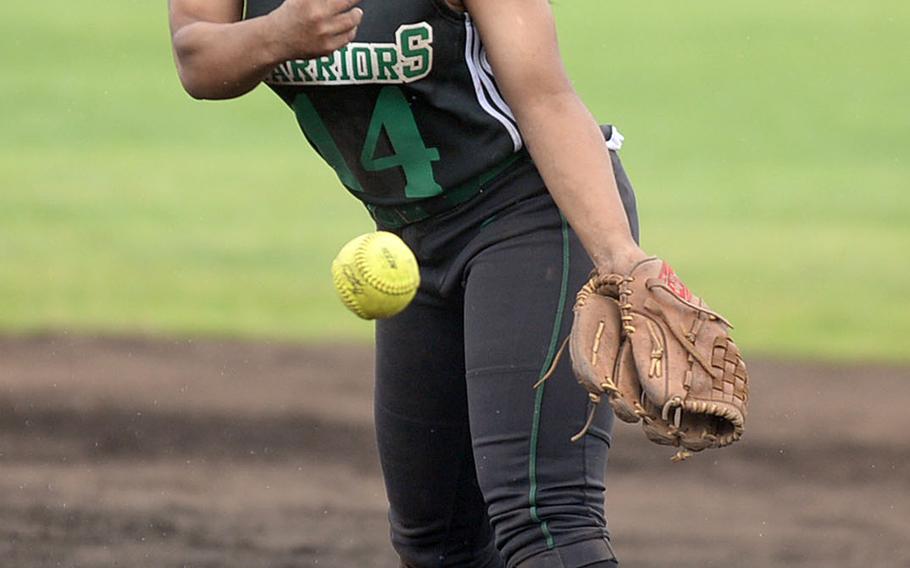 Things looked mighty good for Nile C. Kinnick, opening up a 3-0 lead right off the bat in the Far East Division I Softball Tournament final last May 23 against Kubasaki.
But from there, it was a disaster for the Red Devils, as the Dragons scored 13 unanswered runs in on-and-off rain to rout Kinnick 13-3 and claim their first Division I title.
"We talk about it a lot," said Kinnick's losing pitcher that day, Tori Osterbrink. "It hurt pretty bad. We could have done better."
"It was a little disappointing that we didn't win," said Kim Nelson, another of Kinnick's players who felt the sting of that loss.
Osterbrink, a junior, and Nelson, a senior, are among four returning Red Devils who are hoping to make amends for last year's defeat as the Far East tournaments, for both Divisions I and II, begin Wednesday at its longtime home, Naval Air Facility Atsugi in Japan.
Both tournaments feature round-robin play followed by a single-elimination tournament in D-I and double-elimination in D-II. Play continues through Friday afternoon.
Another team seeking redemption is Daegu, which lost 5-2 in last year's D-II final to Robert D. Edgren. Pitcher Bethani Newbold, now a sophomore, struck out five Eagles and hit a solo home run to open the seventh inning of that game, but it was far from enough.
"We're very hungry," said Newbold, whose Warriors went unbeaten against Korea's D-II opponents and beat Humphreys, a Division I newcomer, the last time they faced the Blackhawks, 10-4.
While there's no defending champion to dethrone in the D-II tournament – Edgren didn't have enough players to field a team this season – Kubasaki's players admit to some anxiety as they approach Far East.
"It's nerve-wracking," said Dragons freshman pitcher/catcher Alyssa Frank, adding that she heard about last year's triumph from what few returners the Dragons have left. "We won it last year. There's going to be more pressure to keep the title."
Still, every year is a new one, so it's hard to tell what will happen until the teams get out on the field, sophomore infielder Zoe Weidley said. "Even though it's a new year, I feel we still have a chance, so I'm not really nervous," Weidley said.
Two of their big cogs are freshmen, Frank and Jocelyn Powell.
Kinnick also got an infusion of transfers, and like Daegu, the Red Devils have plenty of motivation in chasing their second D-I title in the last three years.
"You learn something every time you play," Nelson said. "You live and learn and come back the next year. While it was sad to lose last year, I believe we have a chance of getting it back."
While Newbold has been steady on the mound, the PCS Plane blessed the Warriors with senior shortstop Rehanna Charley, who came to Korea from Washington state. With a strong arm and fleet on the basepaths, Charley has helped the Warriors in numerous ways, coach Joy Sims says.
"We stand a chance," Sims said. "We have some really good athletes. We've really come together."
To win their first D-II title, Daegu coaches and players say they're aware that they may face a stern challenge in Yokota, which won the DODEA-Japan tournament title and is aiming for its first D-II crown since winning back-to-back titles in 2015-16.
Despite their successes so far this season, the Panthers and first-year coach Preston Heitstuman say they're not looking past anybody.
"We take everyone seriously," she said. "This is a state tournament. This is everything we're been working toward."
---
---
---
---