Kubasaki sweeps Kadena to head into Far East on high note
by
Dave Ornauer
May 17, 2019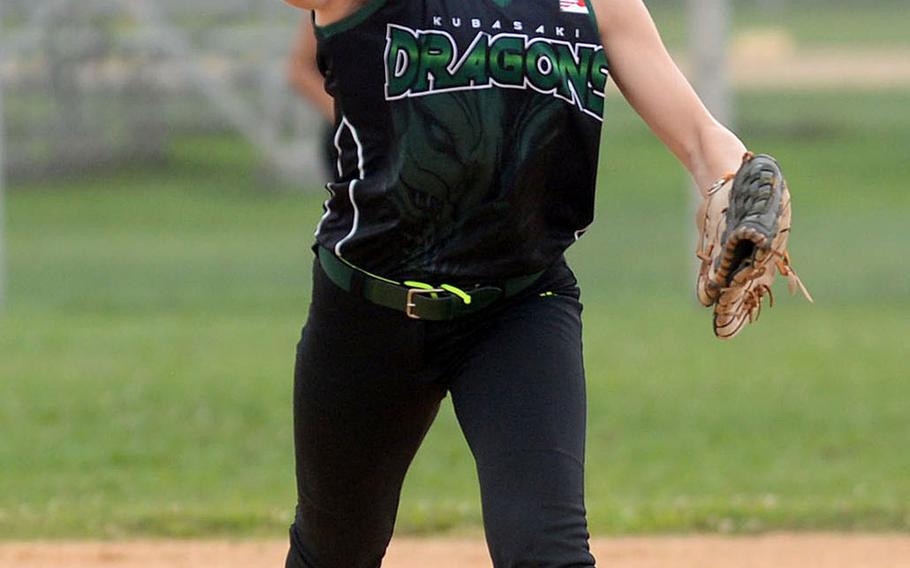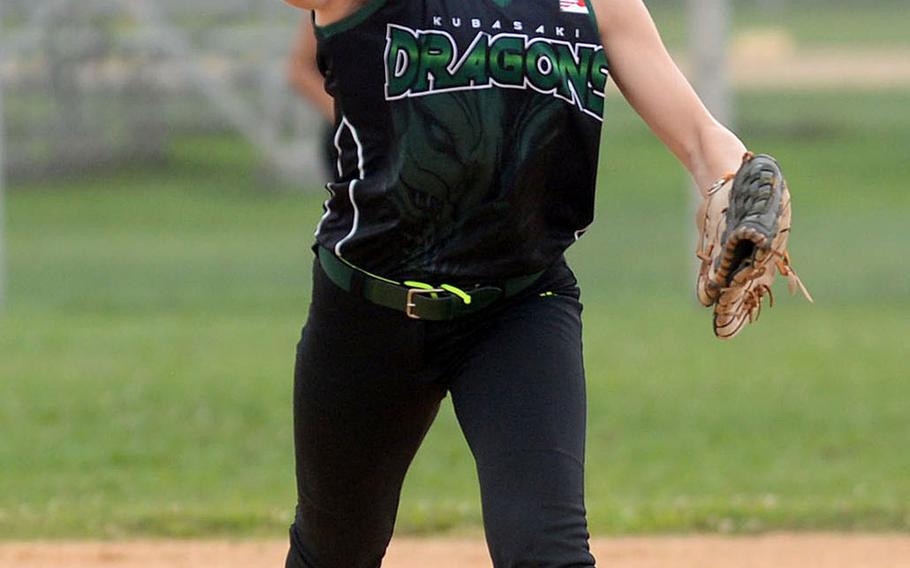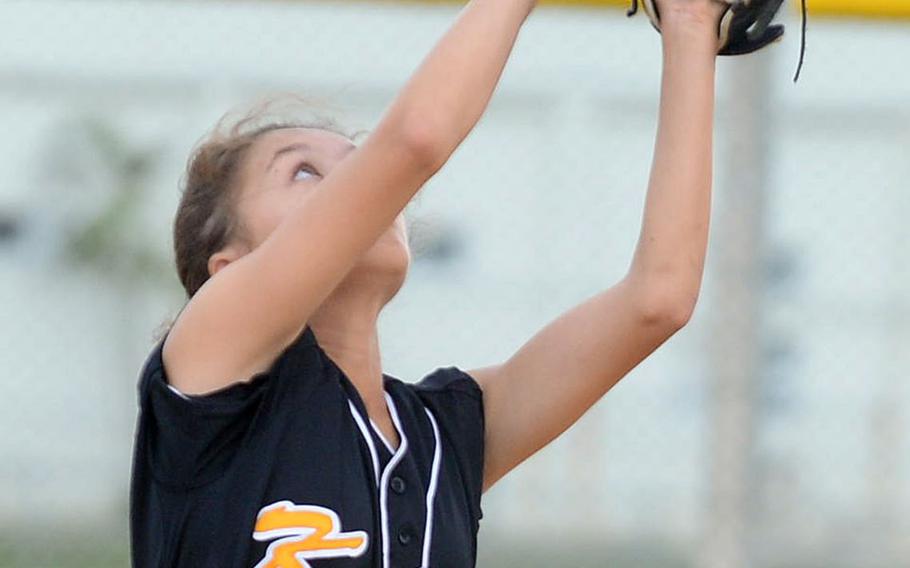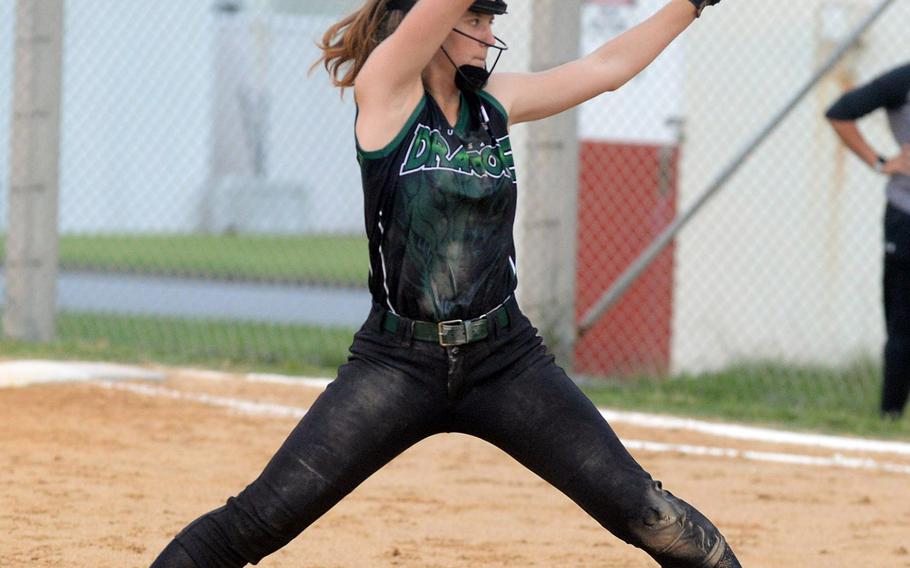 CAMP FOSTER, Okinawa – Kubasaki's bats went from less-than-brilliant in the first game to resilient in the second, and the Dragons softball team made school history in the process.
Alyssa Frank struck out seven Kadena batters in the nightcap and helped herself with a triple and three RBIs and Zoe Weidley went 4-for-4 with a triple and three RBIs as Kubasaki beat the Panthers 15-3 in the second game of the Okinawa district softball finals on Friday.
In the opener of the best-of-three finals, the Dragons scored three runs with the help of a Weidley RBI single and two errors on the game's final play in the last of the fifth inning to rally past Kadena 12-11.
With the doubleheader sweep, the reigning Far East Division I Tournament champion Dragons won both the regular-season and district best-of-three finals in back-to-back seasons for the first time.
After shaking the rust off in the opening game, "we started getting more motivated" in the nightcap, Weidley said, "and when we got the bats going, the adrenaline kicked in."
"It gave us more confidence," said Frank, who gave up four hits and a walk and batted 3-for-4 in the clinching game.
Gracie McMahon chipped in with three hits, including a double, and two RBIs and Jocelyn Powell and Jalyn Foster each drove in runs for the Dragons, who raced to a seven-run lead in the second game and never looked back.
Makarah Davis was the lone bright spot for the Panthers, going 2-for-2 with a double and two RBIs. Keely Albrecht was tagged with the loss, giving up 15 hits and six walks while striking out three.
Kubasaki won the opener with the benefit of just two hits. Both sides showed signs of rust from their three-week layoff. Each side committed seven errors, and the teams combined for five passed balls and eight wild pitches.
Powell got the win, surviving five wild pitches and two hit batsmen, allowing seven hits and four earned runs. Breanna Aresmendes took the loss, allowing two hits but giving up 10 walks and hitting a batter.
Yannis Basilio of Kadena was the lone player with multiple hits, batting 2-for-3 with an RBI, and Savannah Barnett singled in two runs for the Panthers.