Kubasaki boys capture island friendship title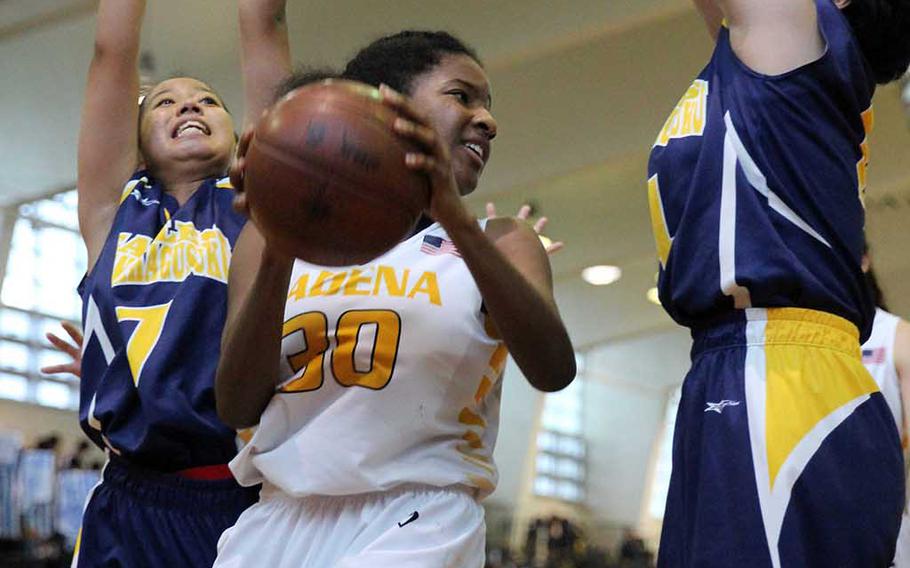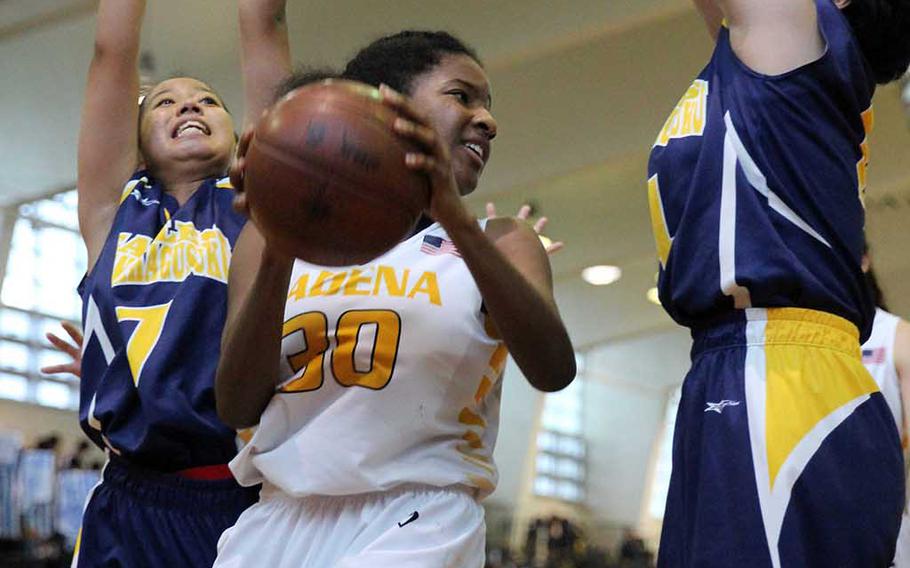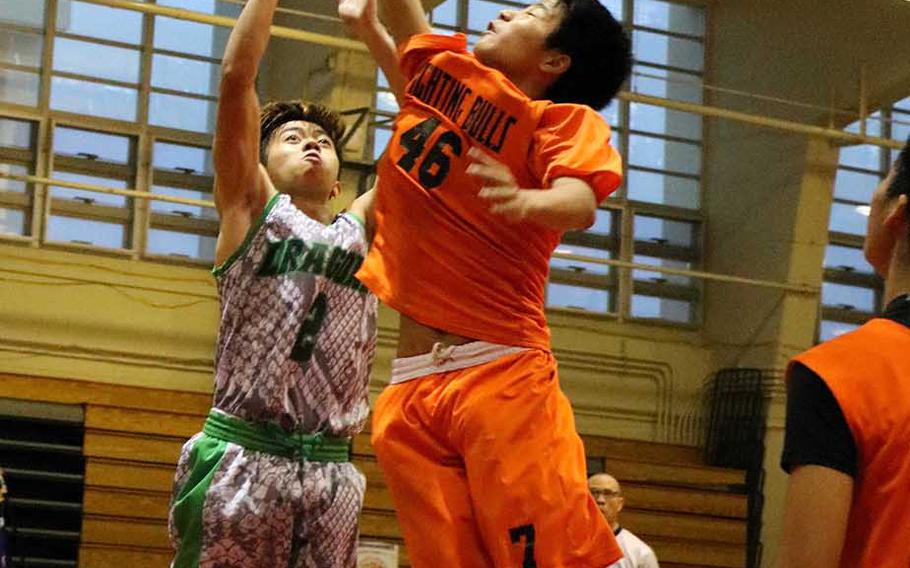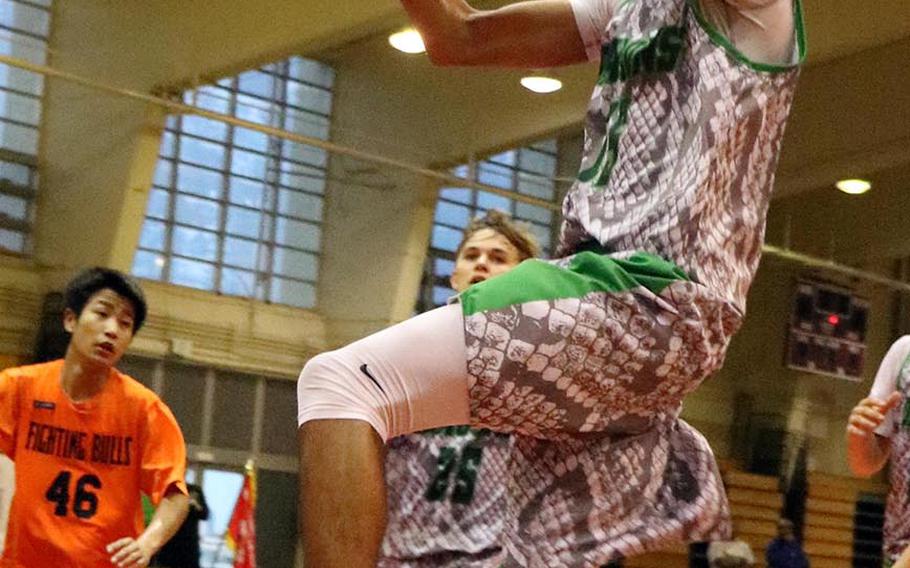 CAMP FOSTER, Okinawa – Sometimes, it's the smaller numbers that make a big difference.
Take Kubasaki's boys basketball team, which in its first game in the 12th Okinawa-American Friendship Tournament on Saturday coughed up 26 turnovers. A steal by Jonathan Hoppe with five seconds left sealed a comeback from a 12-point deficit for a 58-57 win over Kitanakagusuku.
Fast forward to Sunday's final, when the Dragons committed just 11 miscues and led from the second quarter on in downing Maehara 68-54.
It was Kubasaki's fourth title in the event since it began in 2007; the Dragons are 4-2 in six finals appearances.
"It was a gritty weekend," coach Jon Fick said of a tournament that saw the Dragons win all four games they played.
"Four gritty games. We knew it was going to be like that. But we would rather be sore and in the final than be sore watching the final."
Aside from the few turnovers, the Dragons got a huge boost from their senior inside-outside duo of Elonzo Higginson III and Ilijah Washington.
Higginson had 28 points, eight rebounds and seven assists and Washington 17 points and 12 boards.
"As those two go, we go," Fick said. "They do a lot of special things."
Higginson is the son of All-Marine men's coach Elonzo Higginson II, who, the son said, "teaches me to be unselfish, keep my head up and look for my teammates. I make plays for them, they make plays for me."
After a see-saw first quarter, Kubasaki pulled ahead with a 15-8 second quarter and led by as many as 16 in the third quarter. The Fighting Bulls clawed back to within nine in the fourth, but it wasn't enough.
"We were behind every game and we dug in every time," Fick said. "We would get a crucial stop, get a crucial free throw, get a crucial basket to turn every game around."
Washington and Higginson each were named to the All-Tournament team.
Joining them on the boys side was Montez Young Jr., a freshman for Kadena, which finished fourth after falling to Maehara 76-75 in double overtime in the semifinals. Anthony Laney just missed a three-point try to win it for Kadena, hitting the rim as the buzzer sounded.
"I thought it was going in," he said. "I was about to celebrate, but it went out."
Kadena went on to lose the third-place game 47-45 to Oroku.
On the girls side, Kadena was the highest-placing DODEA team, taking third by downing Kitanakagusuku 62-53. Atiria Simms led the Panthers with 24 points. Isabel Tayag of Kadena and Ari Gieseck of Kubasaki made the All-Tournament team.
Twitter: @ornauer_stripes
---
---
---